In responding to a themed call-out last week via Pattern Camp for pattern designs featuring or inspired by 'ACORNS', I've become a little obsessed with them the last few days, like a squirrel scavenging, well...acorns.
ACORN, noun: the fruit of the oak, a smooth oval nut in a rough cup-like base
My first step was to create my motifs, and I chose to use ink for the first time. (If there is anything I've learnt about creativity, it's that experimentation is A GOOD THING.)
I was really pleased with the results of the ink, which allowed a level of precision and intricacy which I hadn't anticipated.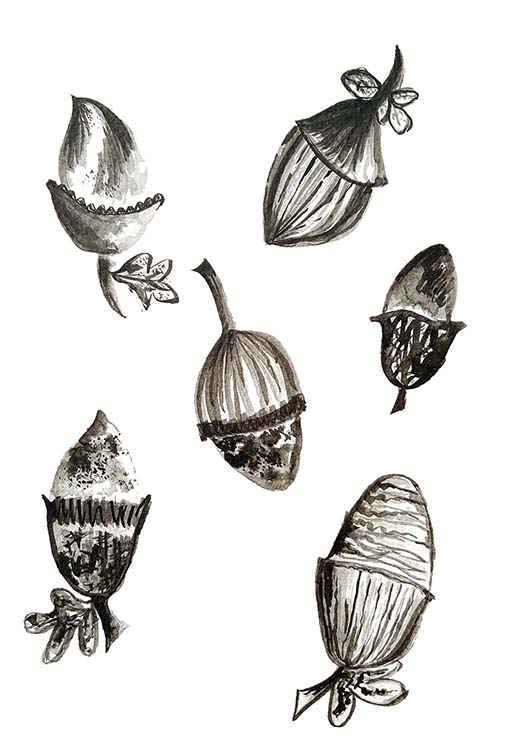 I enjoyed layering up the colour, starting with a pale grey wash, building up the intensity and adding in finer details with the tip of my brush.
Turns out I love ink!
Next, I used watercolour pencils to draw some similar acorns but this time in colour.
As a final touch, I outlined them in gold pen.
Golden acorns are the best kind aren't they?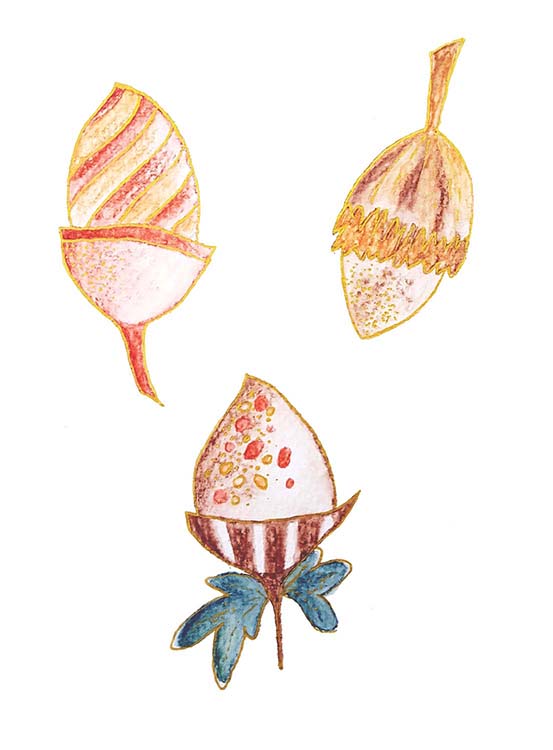 Both sets of acorn motifs made pretty patterns and I'm pleased with the results. But I want to make more.
One comment I loved on this black and white version was how 'sophisticated' it made something as simple as acorns look - and I agree, so I'm stealing that (squirreling it?) and calling this pattern 'SOPHISTICATED ACORNS':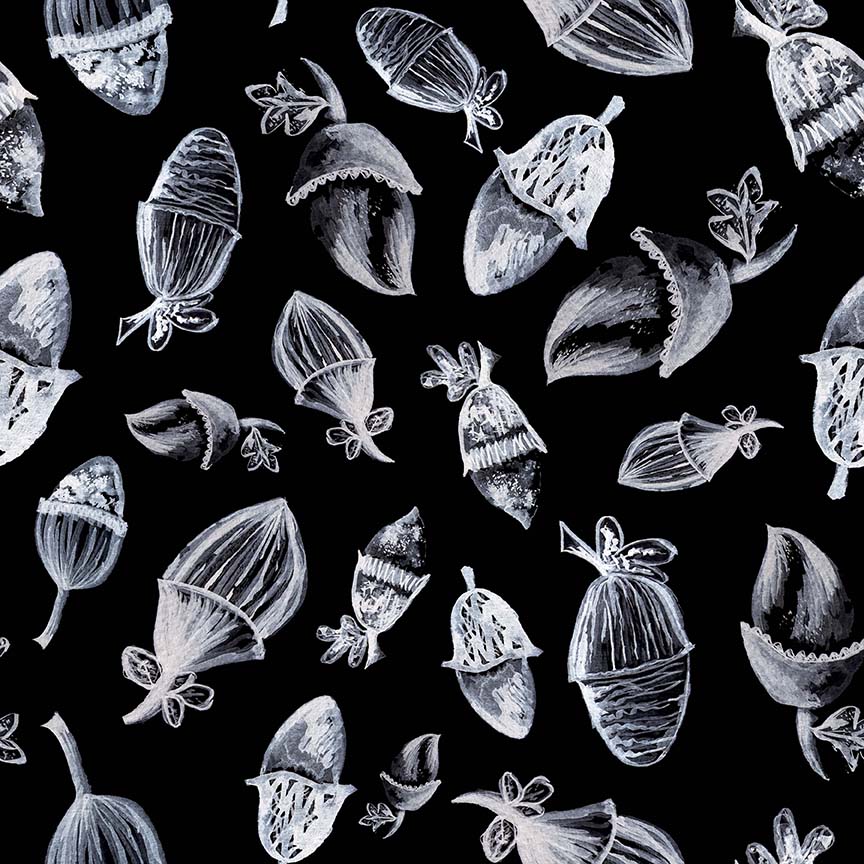 I also liked these alternate versions: the autumnal colours of SAGE and BRIGHT RED for different backgrounds, the faded look, the shiny MAHOGANY BROWN. It's just a shame the colour bled through the non-enclosed spaces that were white #backtothedrawingboard
These are simple repeats using a 'scatter' technique, which is fine, but...
For the coloured acorns, I thought I'd get a bit fancy and try a half-drop repeat.
A bit more technical, I always get confused half-way through, but you can do so much more with a half-drop, and dare I say it, make even more sophisticated acorns:
It was OK plain, but then I added this orange background - which I'm calling 'burnt sienna' (great colour, amazing connotations).
I toned down the acorns and feel this combination really makes them 'pop'. It feels the most autumnal, too.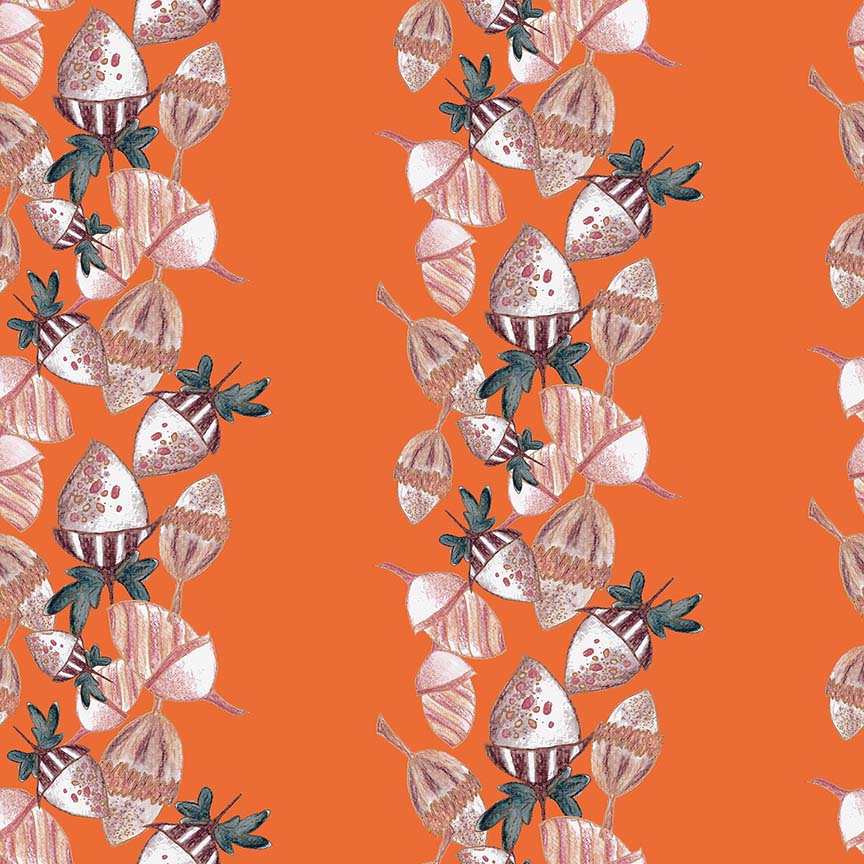 I love the way this pattern has a 'rope' effect, like banisters on the stairs.
I can see this working for thanksgiving or Christmas, but especially - and this is particularly sophisticated - in a squirrel's pantry!
What do you think?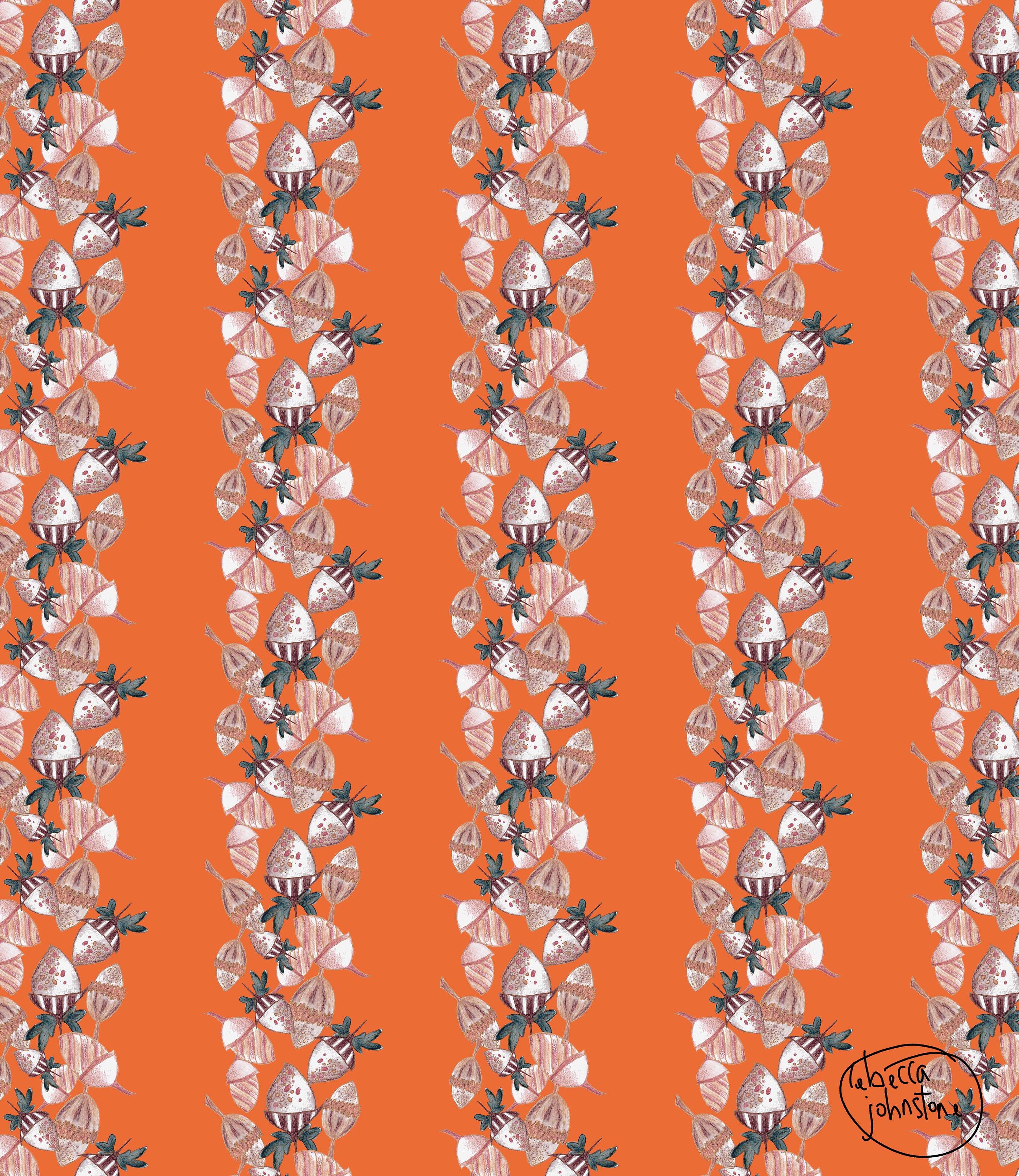 I could have made the background a bit more detailed, rather than so plain, but that's for another day; I'm not that fancy yet.
I'll leave you with these lyrics from this song, which has a really lovely message
"Be like the squirrel girl, be like the squirrel", Little Acorns, The White Stripes