This week I've drawn heavily on black and white imagery, using a hybrid of paper and digital layering. (That's the magic of Photoshop!) My first page was inspired by the idea of potions and magic spells, of old apothecary bottles, herbs, poisons, incantations and witches' tales all simmering together in a big cauldron of mysticism and of course, magic.
Then I was thinking about secrets and the show The Secret Circle which I loved. The title music was perfectly haunting and I so wanted to be part of that circle.
(Anything with a teenage witch has got my attention, following my first love of 'Mildred Hubble' in The Worst Witch. Classic.)
Where spells get spoken and potions become spies. Witches and wizards and sweet little lies...
I've used a cut out of Alasdair Gray's 'Spheres of Influence I' image for this page which gave me a striking and magical starting point.
I love the black and white graphics of the border which for me conjures creeping tree roots and precious gems that might be part of a magic spell. I liked it so much I used the same border for a second page: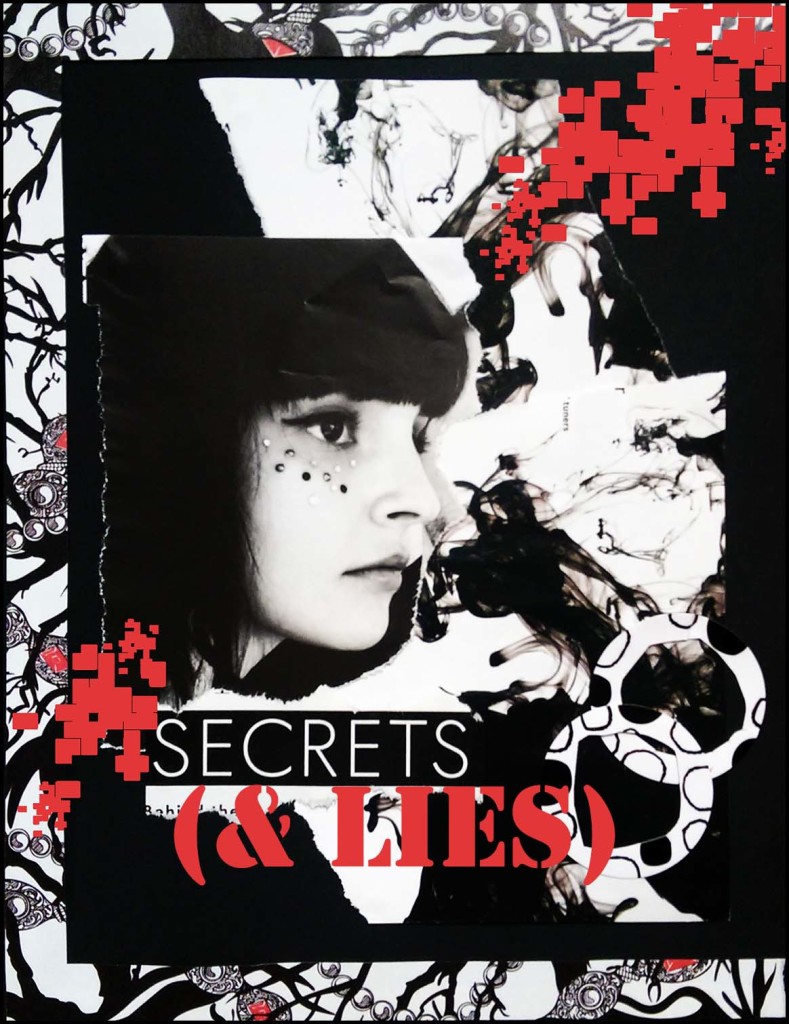 The image of ink dispersing into water took me back again to the idea of toxins and poisons in a potion, or of potent smoke bubbling from a cauldron. I've used more circle imagery here too and I love the diamante facial decorations on that beautiful, seemingly innocent face. So powerful!
My pages were getting rather dark, so for my final page I've maintained the element of danger and the intent of magic, but the feel of it depicts a calmer sense of magic, or perhaps an image of 'white' magic?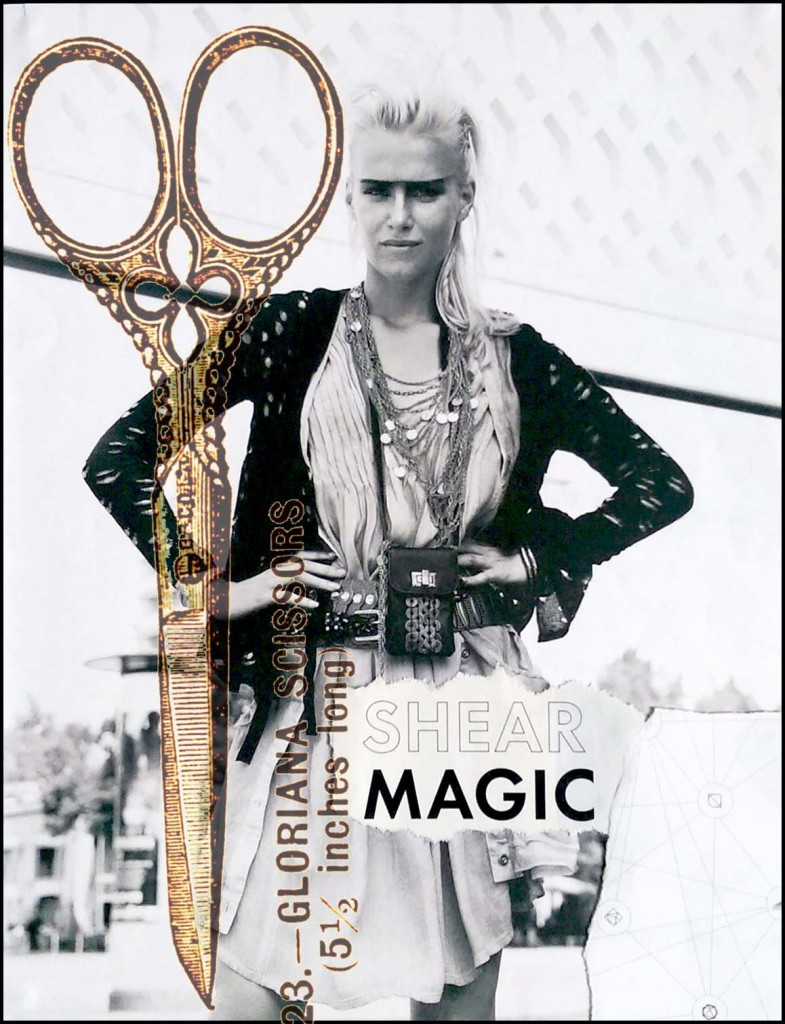 I love the dark streak of eye make-up that makes a statement of the eyebrows and the play on words with the 'shear magic' and the oversized vintage scissors.
Every white witch needs vintage scissors, don't they?
The full moon is also a magical inspiration for me -  read my take on it for this month.
Find out more about Get Messy Art Journal.
See last week's 'magic' pages.