On the first day of Advent my true love gave to me...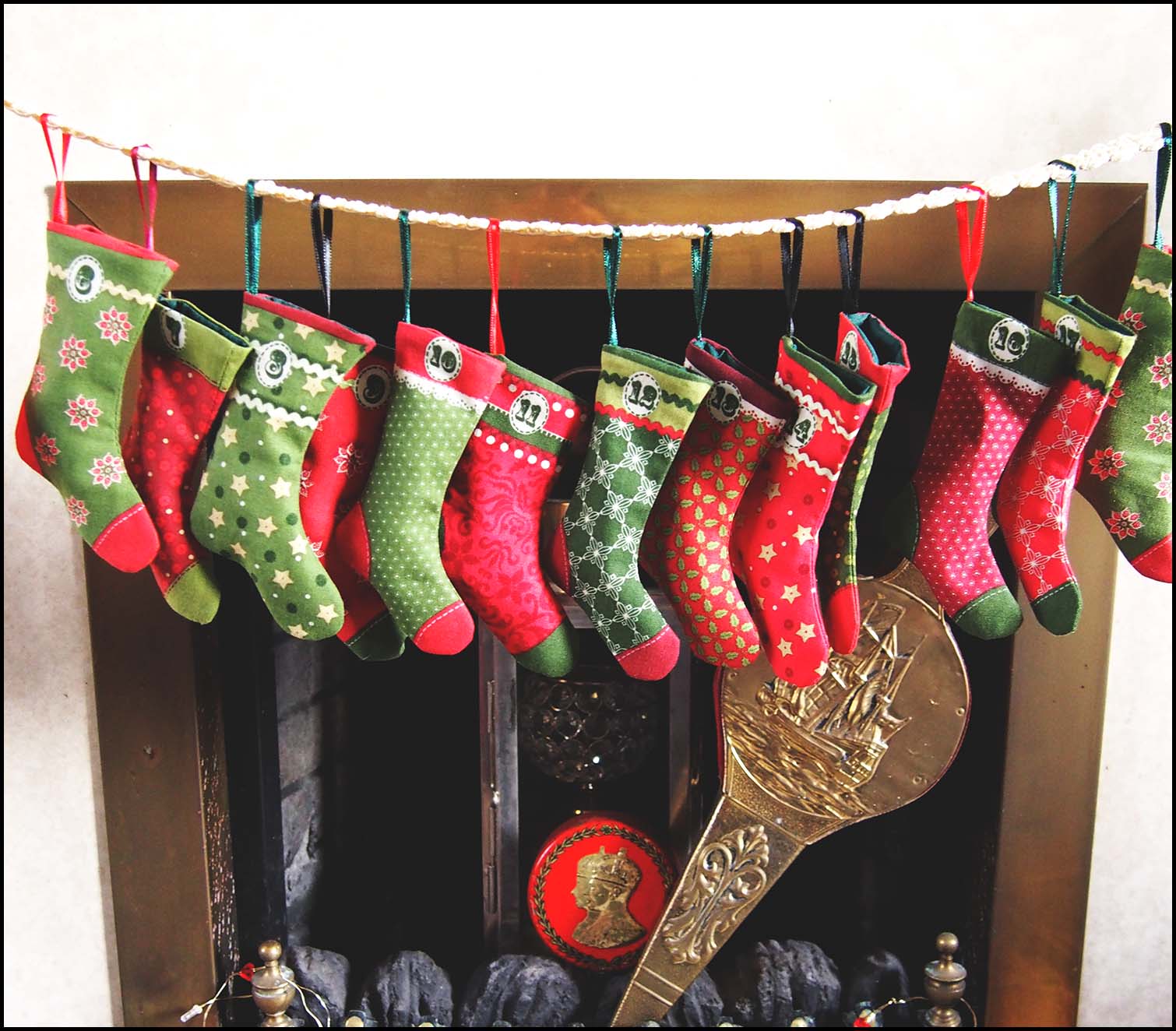 Each Christmas, as a bit of a family tradition that has continued into adulthood, my Mum and I always buy each other an advent calendar. Not chocolate advent calendars (though that did happen one year due to leaving it all a bit late), but advent calendars with beautiful Christmas scenes such as a festive woodland or an old fashioned Victorian house.
One year in a bid to be eco and ethical and to create an 'heirloom' experience, my Mum got me a beautiful wooden advent calendar. It's shaped like a Christmas tree with small wooden numbers to hang onto the tree, which are kept in Santa's sleigh wrapped up like presents until their date arrives.
I loved the idea and the thinking behind it, but I really missed the joy of opening the little doors each morning and trying to guess what might come next. (I know. I'm in my thirties now. I need to move on.)
But I think Christmas is a time when it's OK to regress a little to childhood. And despite my best efforts to declutter, I like to keep my advent calendar each year so that when I get out my box of Christmas decorations and wrappings, I rediscover each year in advent too. It's a bit like a ready-made journal of Christmas past - one was a fold-out book with a little inscription.
This year however I have made my own heirloom version with this Christmas Stocking Advent Bunting.
I bought the fabric as a pre-printed panel of little stockings, and then cut out each stocking shape and lining, and then sew each tiny stocking together.
Each process had to be done 5o times - 25 outer stockings and 25 linings - which all had to be sewn up separately and then ironed and turned and ironed again and snipped and then sewn together and ironed again.
It was a big job. In fact, I think if I had realised just how big a job it would be, I might not have done it. But I'm glad I did because now I have this beautiful gift to give to my Mum for Advent, crafted with love.
Some other great advent calendar makes from around the web: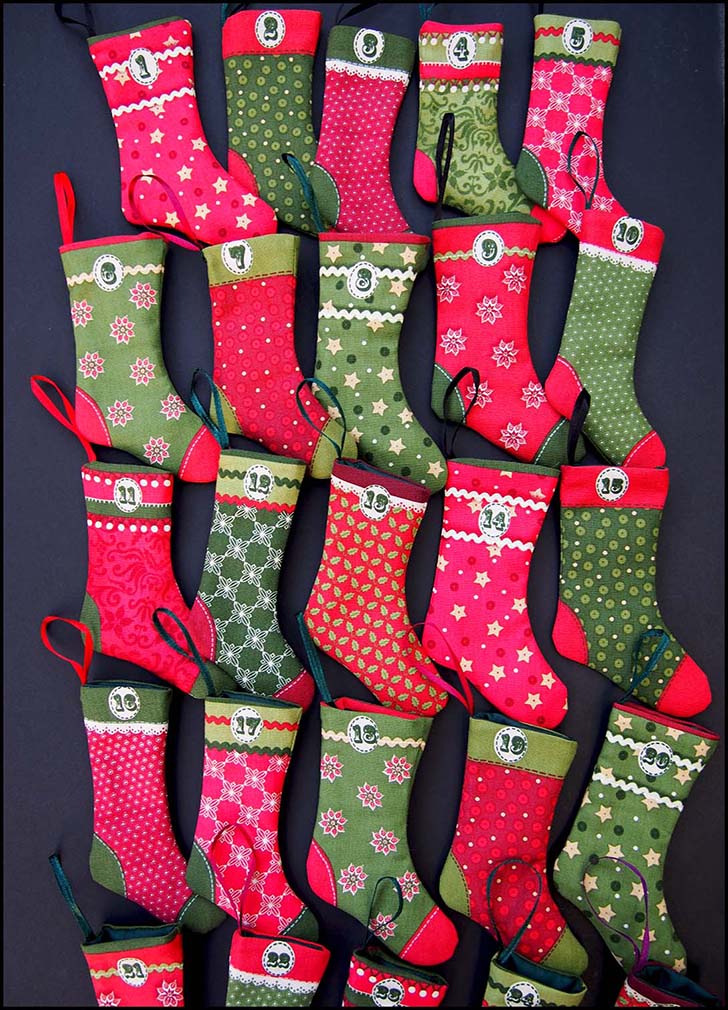 I spotted a magnificent Advent calendar in a little religious shop in Helsinki earlier in the year, but unfortunately I don't have a picture of it. It was at least A2 in size, glittery, and featured an enchanting and detailed scene with a beautiful church.
I would have bought one but they were very expensive, (and it was July).
What Christmas and Advent traditions do you have?
Do you make/craft a unique Advent calendar, or love to choose a beautiful festive scene?