Through The Collage Club, of which I am an avid supporter (if sporadic contributor), I heard about the call out for GREEN themed collages. I did a GREEN collage a few years ago, which my local council featured in their newsletter (I used elements of their printed newsletter - oh the irony), but this time I took it a step further.
It didn't need to be 'green' in colour but you had to explain how the finished collage would meet the theme brief of GREEN.
In my head I saw a steep rainforest of green trees with dotted lines intersecting them, like a blueprint for destruction (a green print would be more apt here).
It sounds like a negative image, and indeed, the culling of trees and the destruction of natural habitats for endangered animals is not a happy subject, but it's a subject I'm passionate about and having this image fired me up to create.
I started with a quick watercolour of simple triangular shapes representing trees, adding in pencil marks and patterns once the watercolour was dry.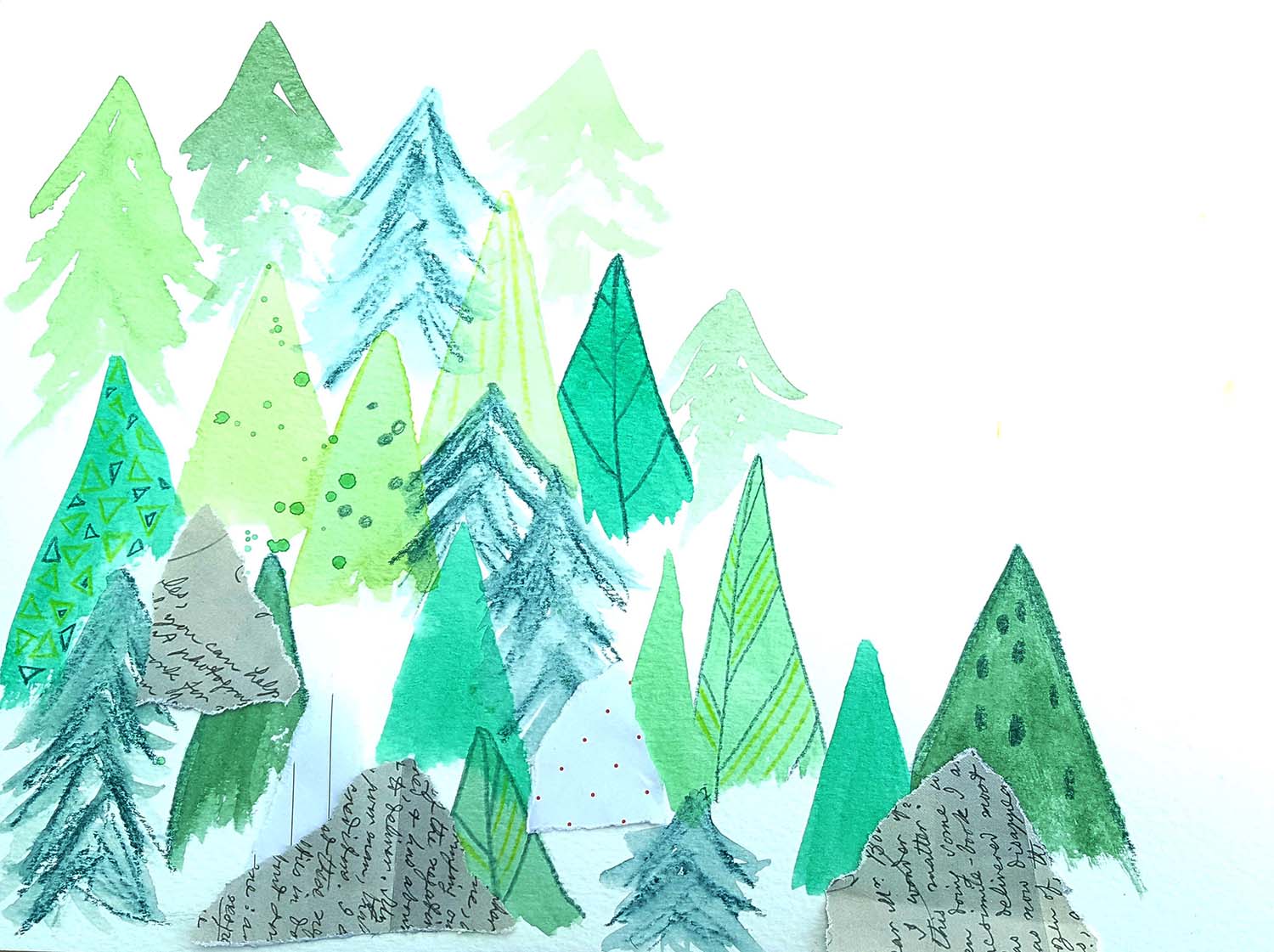 Next, I layered ripped papers, some featuring handwriting (like words of the law, like an agreement with nature?), to make a more cohesive forest.
I then photographed the page to manipulate digitally.
As I worked, more ideas came to me and I was inspired to layer a photograph of a glorious orange sunset over the forest.
I positioned it so the sun was visible and allowed the forest to show through. The thinking behind this was of 'the sun coming down on the forest' if it was set for destruction.
Mmm, still quite bleak. But it's an important message because this stuff is really happening.
Next, I started hacking into my beautiful, serene image with 'digital scissors', leaving empty spaces where the trees used to be.
This created jagged edges and sharp lines that 'go against the grain' of nature (like destruction), and I left them because they are the essence of my point, the prism of my view.
I still think the image is rather beautiful in a haphazard way, if a little...'busy'. But then destruction sites tend to be busy, don't they?
Finally, I added a few pairs of scissors and crude broken lines marking out the areas to be cut, destroyed, taken out, burnt away.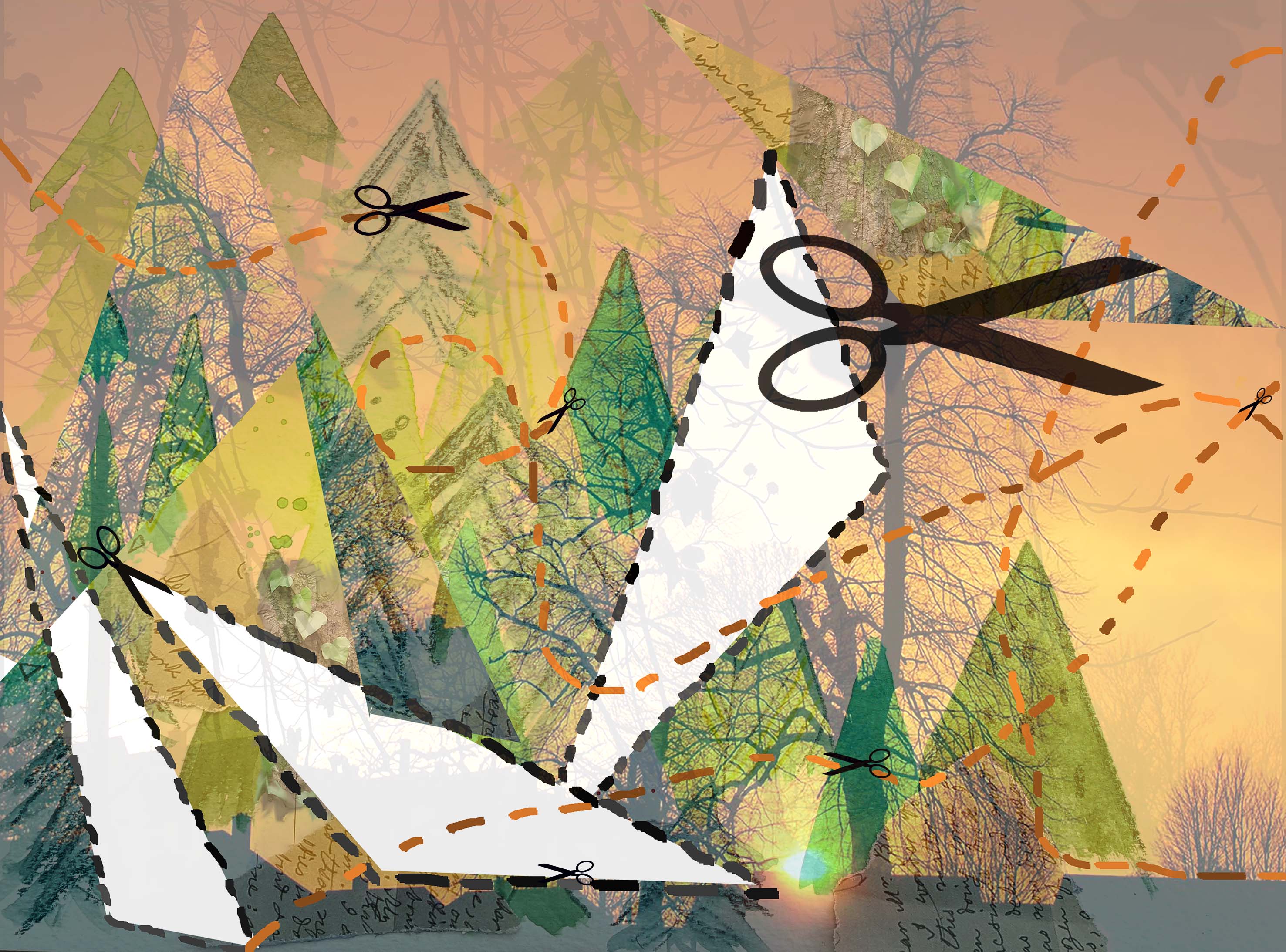 Effective? I called it 'You Cut Me To The Quick'.
Today the list of successful contributors was released, and I wasn't in the line-up. I'm not surprised or disappointed because the image I created relies a lot on digital elements and is more of a 'statement' than a beautiful 'finished' scene.
I wanted to share it anyway, and also shout out my lovely #creativesister Karen Lynch, a fellow Collage Club creative who is in the line-up - yay!
Check out who else made the cut.
Oh, and then I made a repeating pattern with the original watercolour. I like this pattern much more than the collage, and I've produced it in multiple colour-ways:
'Green Forest' & 'Autumn Forest'
My inspirational message for the day?
No creative work or effort is EVER wasted.