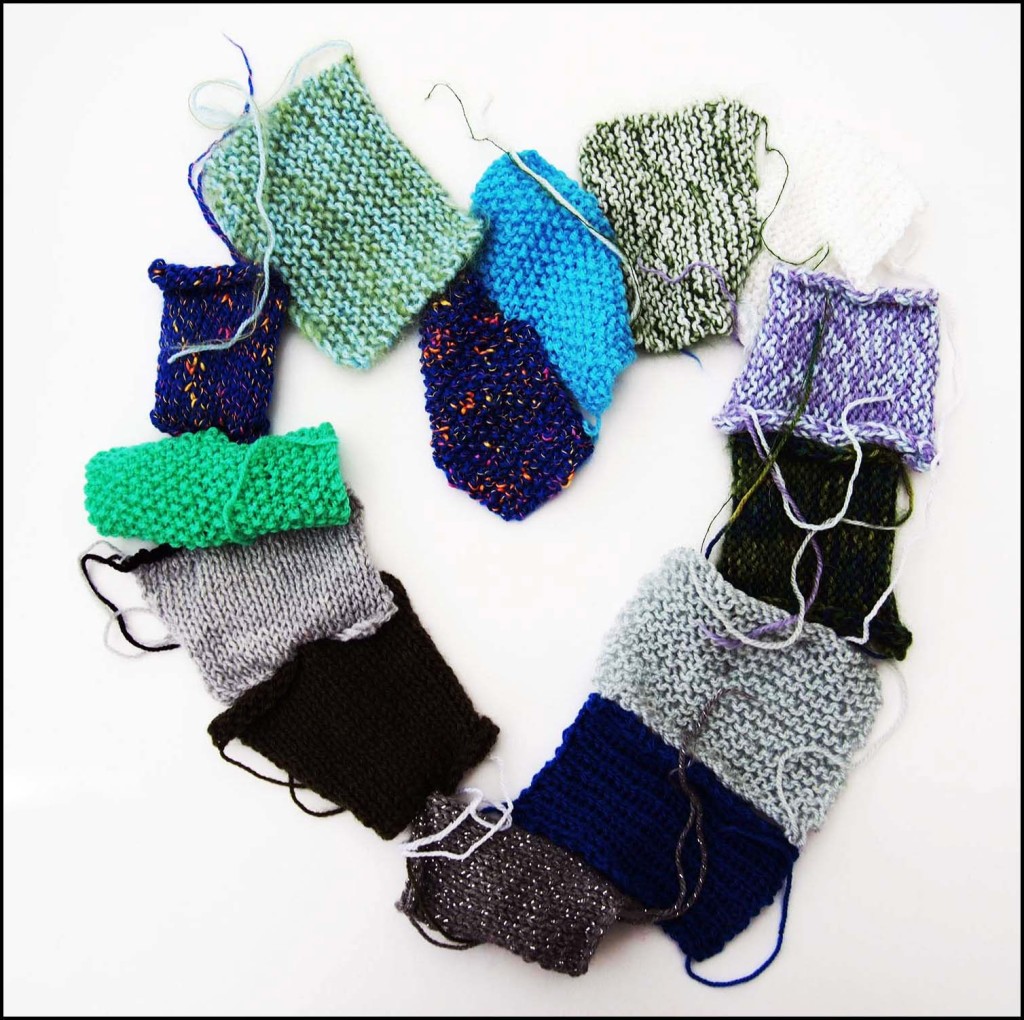 I love knitting and it's one of a handful of craft practices that I've been doing since I was a child.
My Nana taught me to knit and my first project was a 'scarf' each for our two family cats. They hated those scarves.
I cut my knitting teeth on Jean Greenhowe's knitted scarecrows, dolls, cakes and other characters (like the penguin with the lantern, featured on the site right now. I knitted that!), and knitting formed my 'special project' in Home Economics at school.
When I was 12 I knitted small squares from scraps of wool handed down by my Mum and my Nana, and eventually I had enough to make a blanket. There was no colour scheme or set pattern to the squares, but I would knit in rows of colour to form stripes, or experiment with different stitches to get interesting surface techniques.
I remember buying neon pink wool with my pocket money once. I was a child of the 80's (though perhaps the only child to spend pocket money on wool!? I grew up in a very rural place.)
It was a proud moment when I finally finished that blanket.
A few years ago I thought I would do something similar as an adult, but that I would only use blues, greens, purples, greys and calming, soothing 'emotional' colours. I'm a water sign in the zodiac and I love water, the sea, swimming, nature and all those calming hues. It made sense.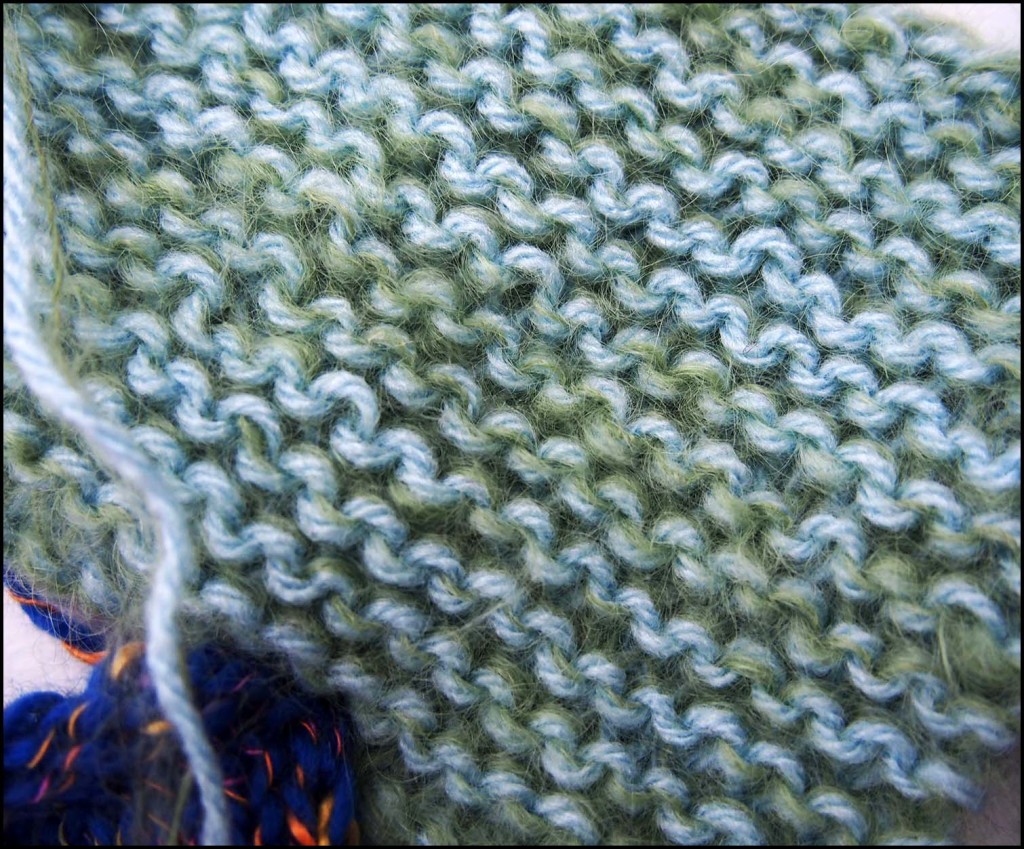 I started off in earnest, knitting regularly. Just 20 stitches x 20 rows, and I soon had plenty of squares (though I'll concede that they are more rectangle than square.) But then I put them all away for a long, long, long time - years - and never returned to my knitted blanket. Until now.
It's been on my to-do list for such a long time, and as part of my 2015 plan to 'single focus' and finish one project before moving on to the next, I've started the sewing-up stage of my blanket this week. There are 10 rows of 14 squares giving me 140 squares to sew together, which is roughly the size of a kingsize mattress. And I want to finish this knitted blanket by the end of January. For me, a deadline is crucial.
Earlier this week I laid out all my squares, the fun part being to decide where they would all go to get a good spread of colour.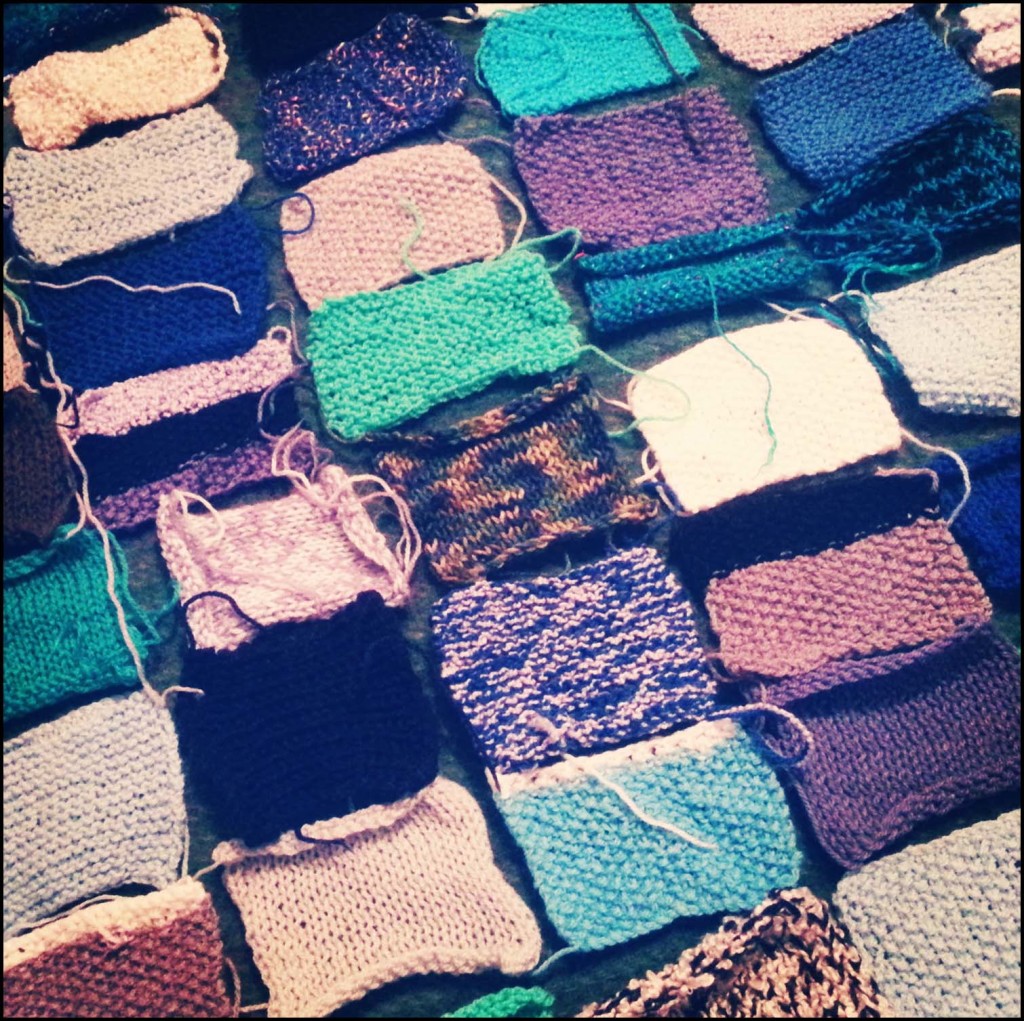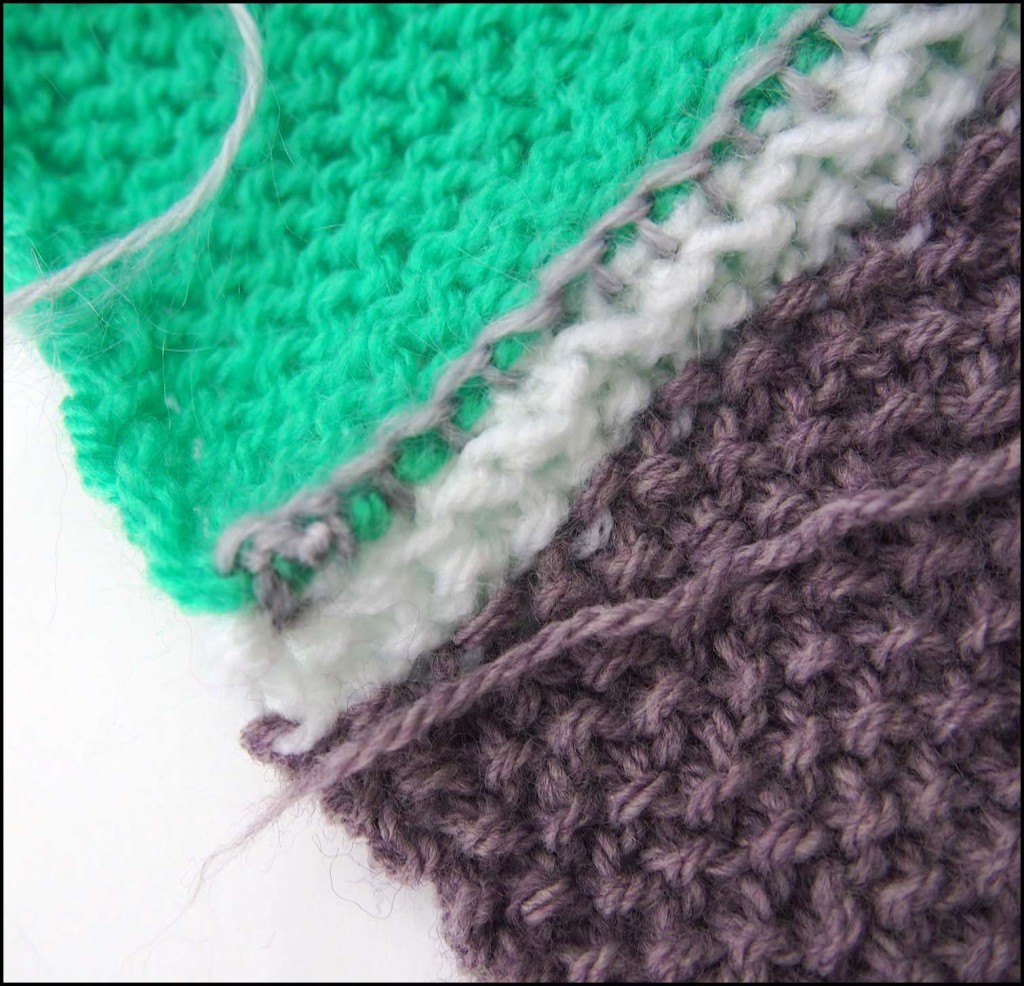 It's not going to be *perfect* as not all the squares - rectangles - are exactly the same size, but it will be made-with-love; a knittedblanket that I can cherish and hide under to weather the emotions of life. And because I used scraps of wool, it hardly cost a thing. I did buy some beautiful olive green mohair and electric blue mohair from Oxfam last year, and my Mum has donated wool to this project too.
I plan to back it with cosy fleece in a daring and affirmative peacock green. I'll post pictures once it's done.
Do you knit? Maybe you're new to knitting? If so, check out Rachel's resource on how to get started - and keep going!
Have I been crazy to knit such small squares that require so much sewing up? (...yes!)