Sometimes I buy trays as art. I love fun and beautiful prints, and although trays are 'just everyday household objects', it's great to have special trays for different things, with cheerful designs that make you smile each time you use them.
These teeny-tiny trays are so bright and happy. They're handy for keeping jewellery safe and tidy on a busy dressing table, or for sorting out little beads/buttons when sewing.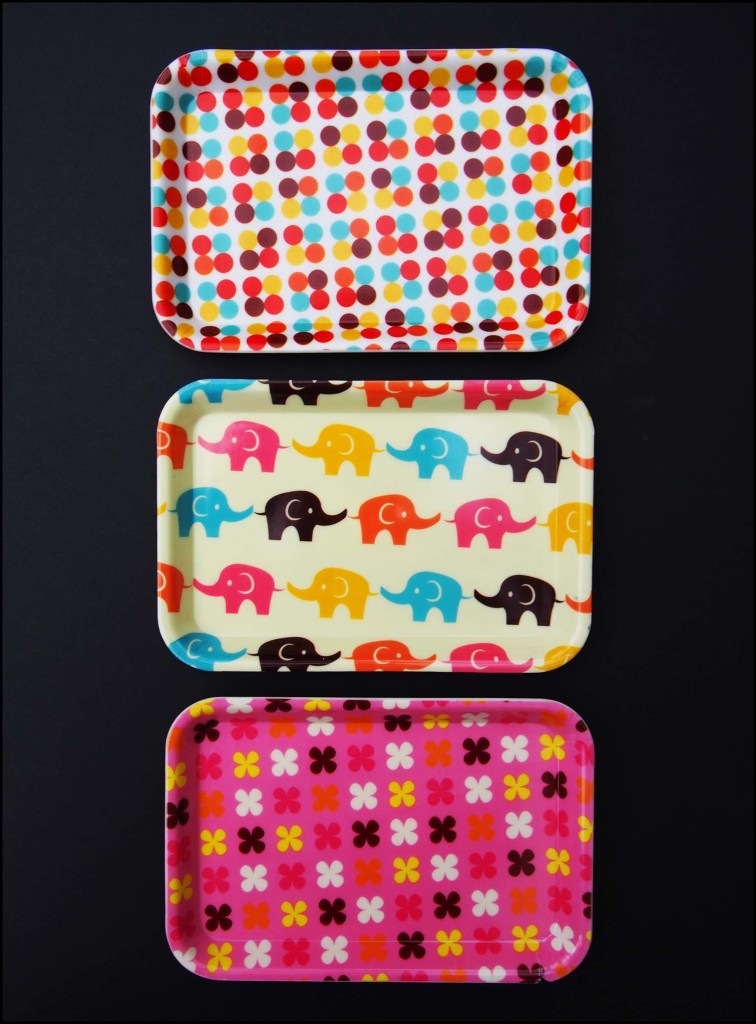 Each tray has its own story. Some are old, others are older. Some are new and likely made in their thousands.
Like this wood-cut print tray from IKEA. It's a lovely big circle; so practical and fun. A good one for festive drinks by the fire?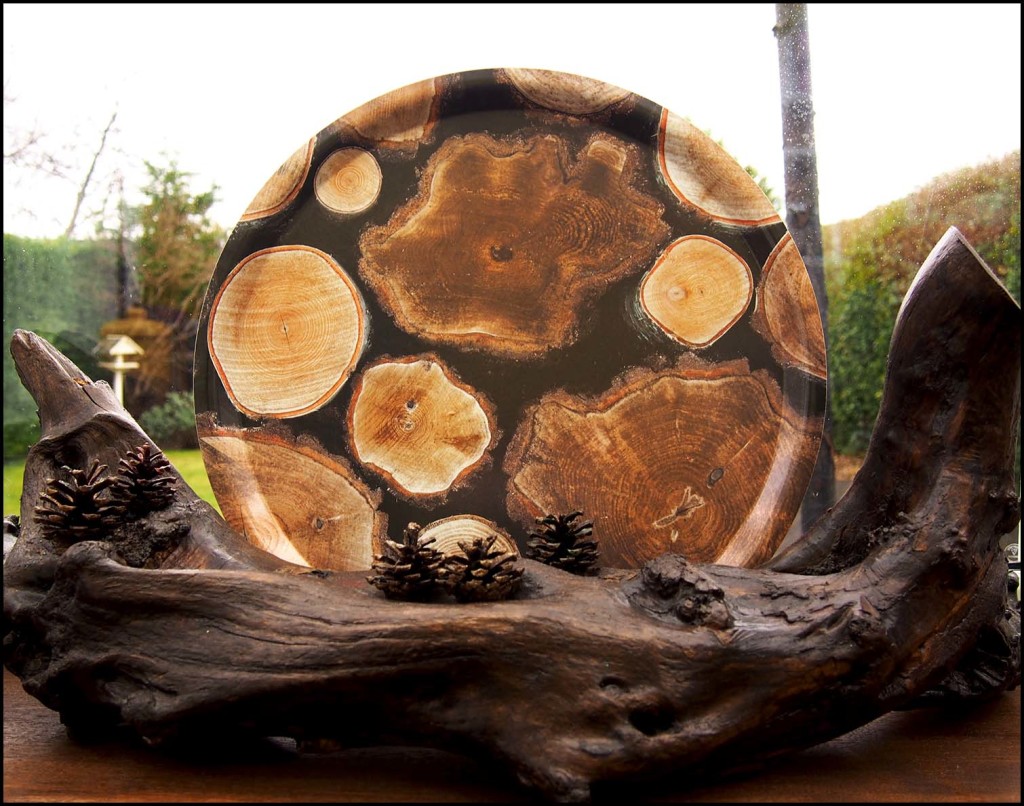 Meanwhile this Bavarian Castle scene just called to me at a car bootsale. It's so evocative with the snowy mountains in the background and the autumnal trees in the foreground.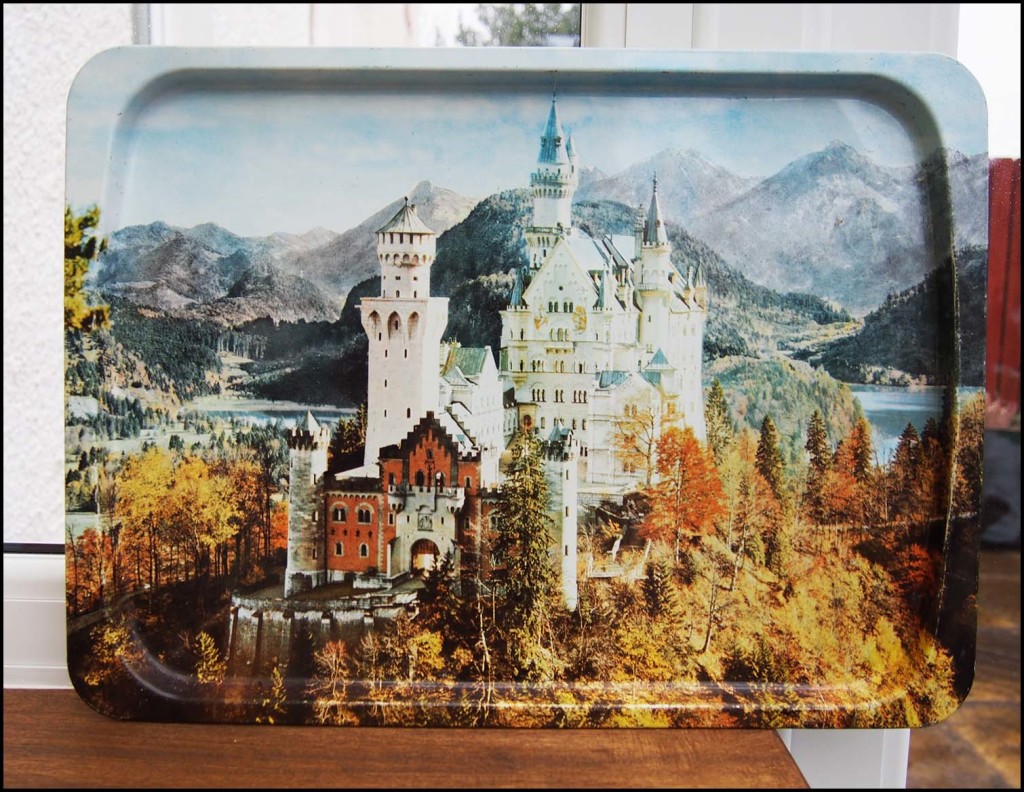 I think it's Neuschwanstein Castle? It's certainly a recognisable and popular image. The tray itself is really battered and bent, but it doesn't matter to me because fun prints make me *happy*.
I've got trays with birds on, trays with coloured hearts on, and vintage coffee shop trays. Don't get me started on coasters.
But trays can be propped up on shelves or even hung up as art.
Tray art - often cheaper than an actual art print. And practical. But only if you want it to be...