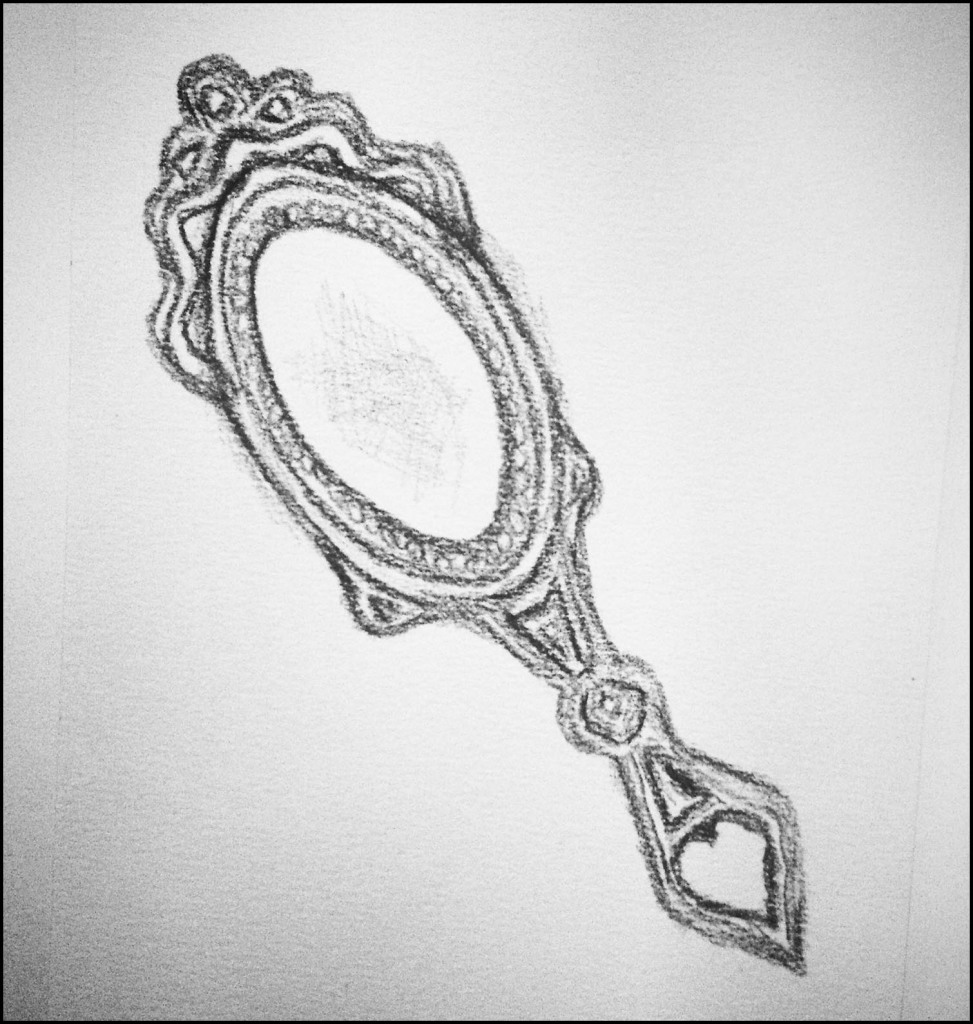 I've just started a month-long sketchbook challenge called TinkerSketch.
TinkerSketch is a daily sketchbook practice that invites you to experiment and play with ideas and materials in a low-stress, fun, and mind-stretching way.
It's really working to add a few minutes of doodling/drawing to my day. There are 28 inspiring prompts to draw for the month of February.
Yesterday was 'stripes'. I responded by drawing simple undulating lines in turquoise blue and purple, reminiscent of the sea (though I didn't plan that or know what it would be when I started!)
Today is 'mirror'. I went very literal and sketched an outline of the little hand mirror I keep in my desk tidy. It feels very 'through the looking glass'; like something from a fairytale.
It's not too late to join in and experience your own super-creative February. Seeing how others interpret each prompt is so interesting.
Find out all the details here, and follow my progress on Instagram here.
Meanwhile, check out my first watercolour doodle in decades, rapidly scribbled out before Christmas. Drawing is addictive!