I feel like I'm 'missing out' on autumn because I'm so invested in writing my novel and it has me firmly in its grip (finally). I've neglected my art journaling and I miss it, collage-ing too.
But, sometimes you've got to 'single focus' to make progress with your passion-project, and that's exactly what I'm doing (it was in my New Year Fortune Cookie manifesto at the start of 2015 - to write my novel, to write everyday, to single-focus. Tick, tick, tick).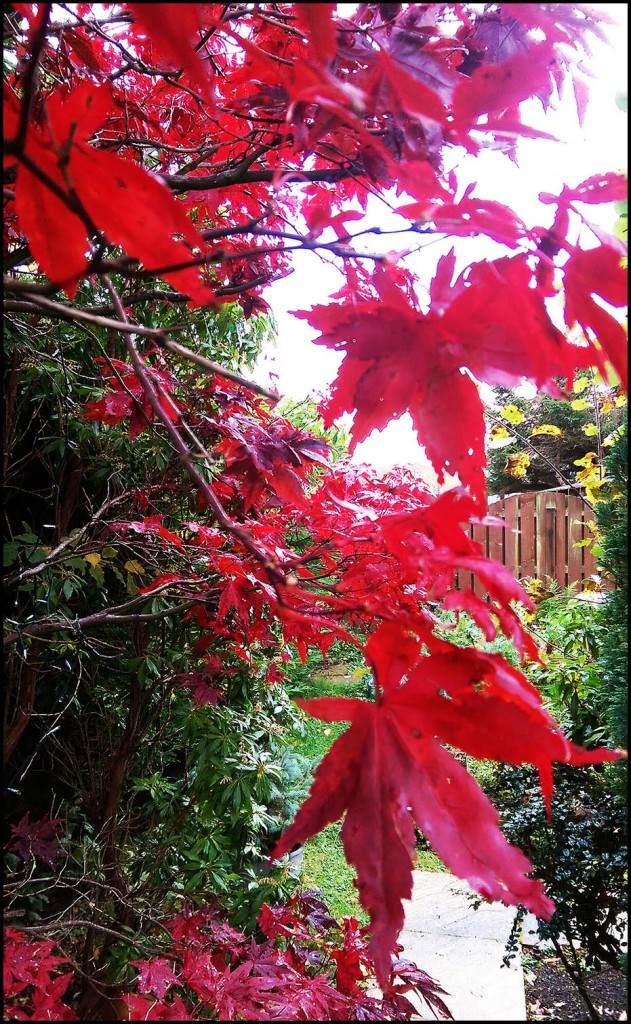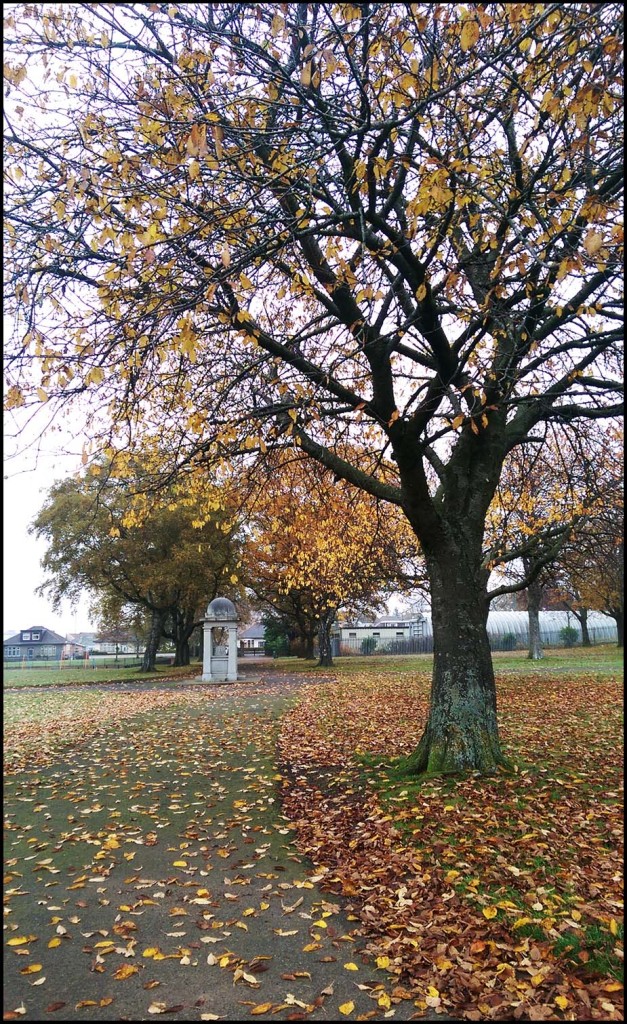 Occasionally I've allowed myself some respite from writing to rip and glue and stick and create colourful pages in my scrapbook.
There is no real theme for them except the beguiling season of autumn, and of course, I've been pinning like mad on my 'Oh So Autumn' Pinterest board...
Follow Rebecca Johnstone (Dainty Dora)'s board Oh So Autumn... on Pinterest.
When I'm out and about surrounded by pretty autumn leaves decorating the pavements in red, yellow, orange and plum, or clumped in puddles or laid out on the grass, I want to keep them all, save them, cherish them, take them home and decorate my mantelpiece with them. But after a day or so inside they crinkle and die and soon disintegrate to nothing.
I want to be a leaf-warrior (or maybe a leaf-goddess?); preserving what cannot be preserved.
My only solace is the fact that each year there will be more. There will be more because nature just keeps on doing her thing.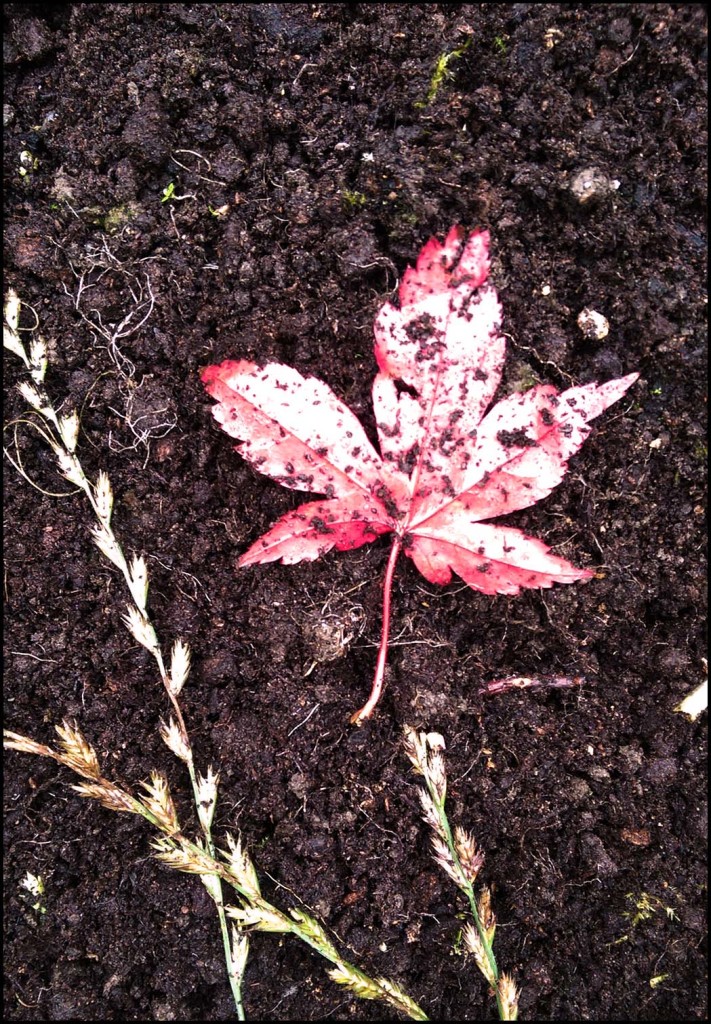 I've seen some beautiful examples of leaf art; so much detail like a whole other world on a leaf (in a leaf?), floating around for someone to find. It made me think of a snow-globe or a painted leaf as a souvenir.
But Guerrilla Leafing could be a new autumn concept: leaving (leafing) pretty leaves around for others to find... OK I'll stop now.
In other inspirational news, when I read this post by the lovely Deb at Sew Crafty Goodness about her amazing new purchase, I couldn't stop thinking of how it could revolutionise my life and inspire a million projects.
Paper words. Fabric words. The possibilities are endless. OMG!
I'd seen a die-cutter before at a craft exhibition, but didn't really understand the practical applications until Deb explained the projects she had been experimenting with (that teabag cover - *swoon*!)
I also really fancy getting a small photo printer for printing images for little arty projects, but the cost of the printer together with the paper feels like a real barrier.
I had to recycle a Kodak photo printer recently because it had become obsolete and I couldn't get the ink for it. What to do? Is there a solution that doesn't feel like it costs a fiver each time to print one teeny image?
I'll close on that thought (with solutions most welcome), and here's another little page from my autumn scrapbook. I'm calling it 'Ripped Horizons'.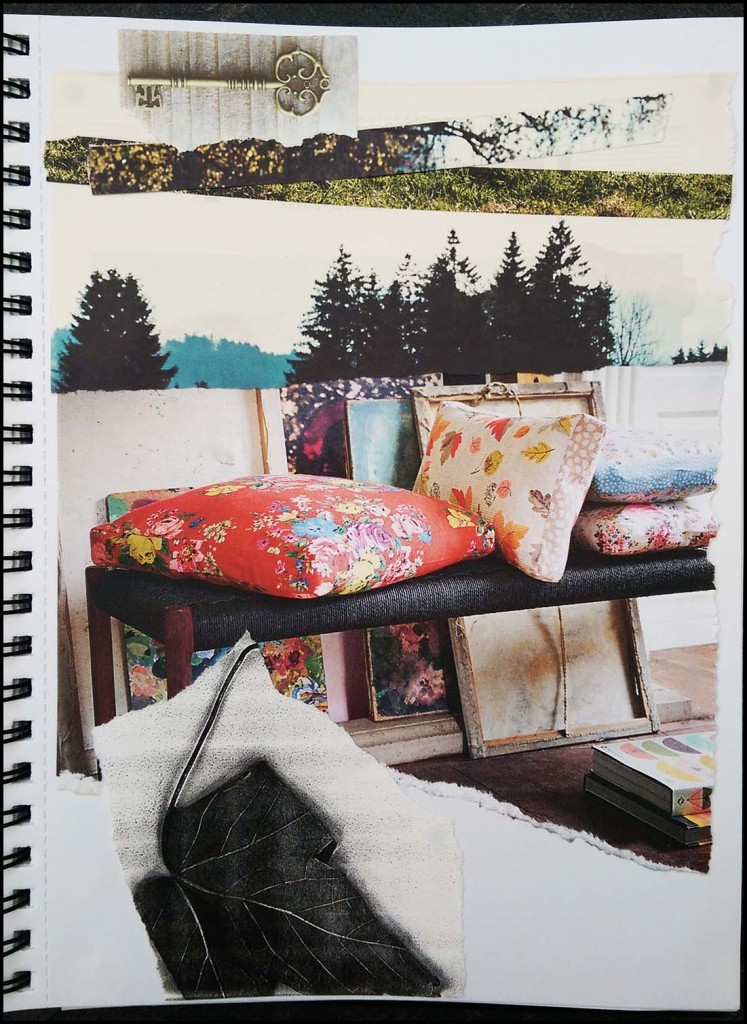 The image of the cushions and canvases is from the Cath Kidston catalogue, and I love keys, anything to do with a key. I found the photocopy of a leaf amongst my stash of papers. I must have done that for another project, because have I mentioned that I LOVE LEAVES?
Autumn provides a whole new perspective on life with just as much colour as summer, and the atmospheric, foggy mornings the last few days have made me feel like I'm on a film set...
Is autumn whispering to you? What is it saying (apart from wrap up warm!)?
Wishing autumn joys and an inspirational month ahead :)