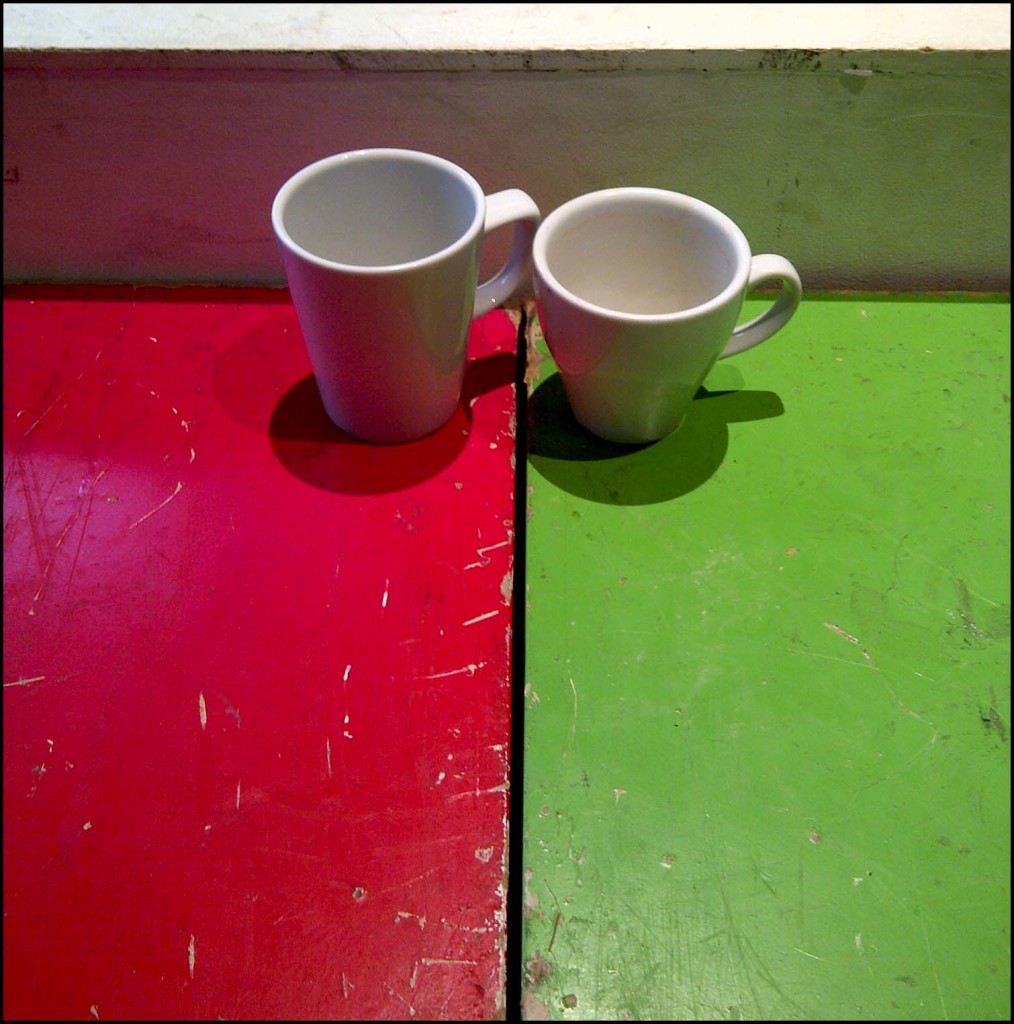 What do you think when you see this image?
I think it is a bit of a metaphor for loneliness, or 'the difference between us', or a brightly coloured 'yin and yang'.
It feels sad somehow, but also like it could spark off a story. The tea cups are mis-matched, or perhaps perfectly matched; clinging together on their 'together but separate' islands of doubt.
Where is this place? Who drank out of those cups? Is it festive (with the red and the green)?
Who knows? Who cares? What happens to all the lonely tea cups in the world, and is this where they all go to 'die'?
This is at the heart of the anti-inspiration ethos. See. Think.
Discuss!