I'm feeling special because it's my BIRTHDAY today. Yay! But it's not just that - I have a special mission.
As part of the Get Messy art journaling I'm doing, one of the tasks for this week involves writing a love letter to a stranger. Fair enough. OK. Spread some snail-mail love.
But the fun part is the option to (go on, do it, do it!) leave the love letter in a public place!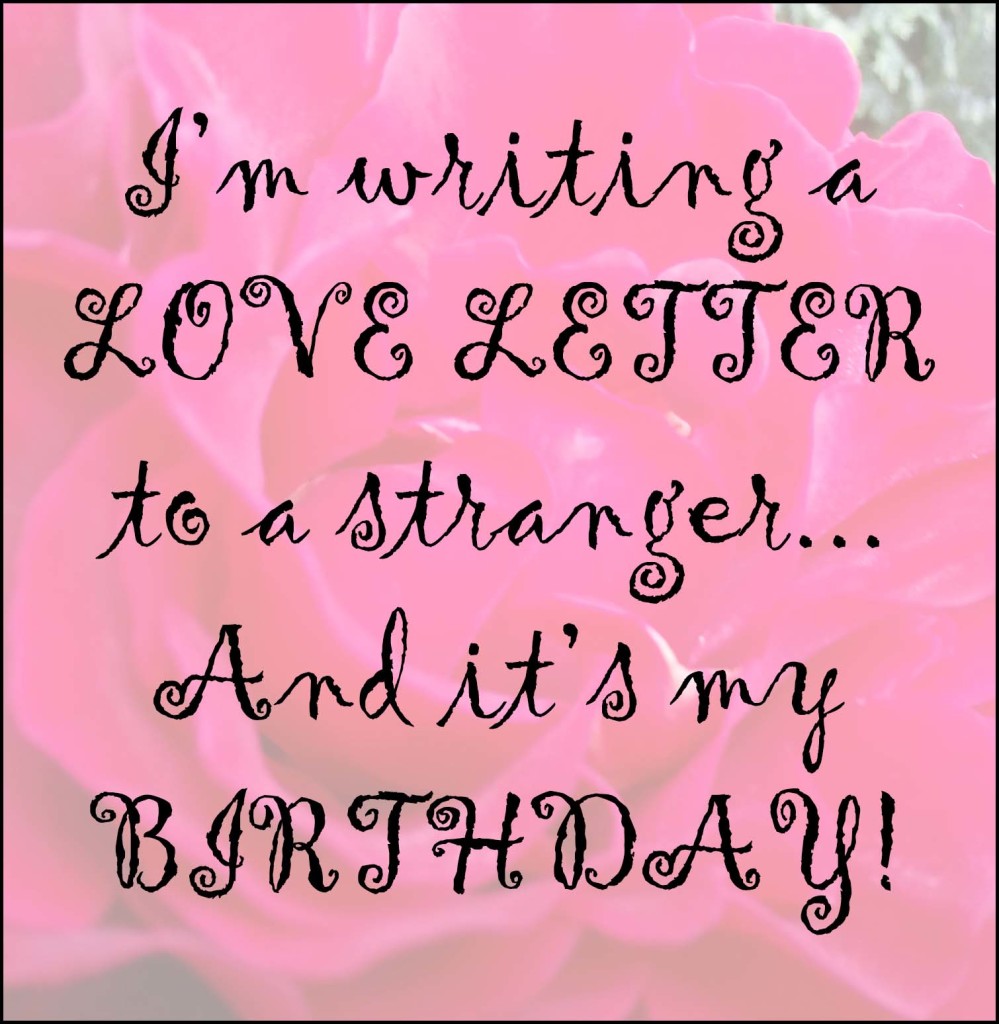 So that's what I'm going to do. Today. In Glasgow. On my birthday. Auspicious!
Have you seen this letter? Where will I leave it?
Oh, and I'm reading this amazing book that my friend Vikki gave me. It's called Office Girl by Joe Meno. The protagonist, Odile, creates a guerrilla art group and uses the tag 'Alphonse F' scribbled onto adverts on buses and random places (like inside an elevator and on the wall outside a gallery.)
Writing a love letter to a stranger is JUST the kind of thing Odile would do. I'm channeling Odile!
Life can be so much FUN when you forget about the boring things and think instead of amazing things and random acts of kindness and guerrilla art tactics!
What are you going to do today that's amazing and fun and a little bit crazy?
*Postscript*: I left the letter. And it was FOUND! Such a fun way to brighten someone else's day!