Red patent bag of my dreams...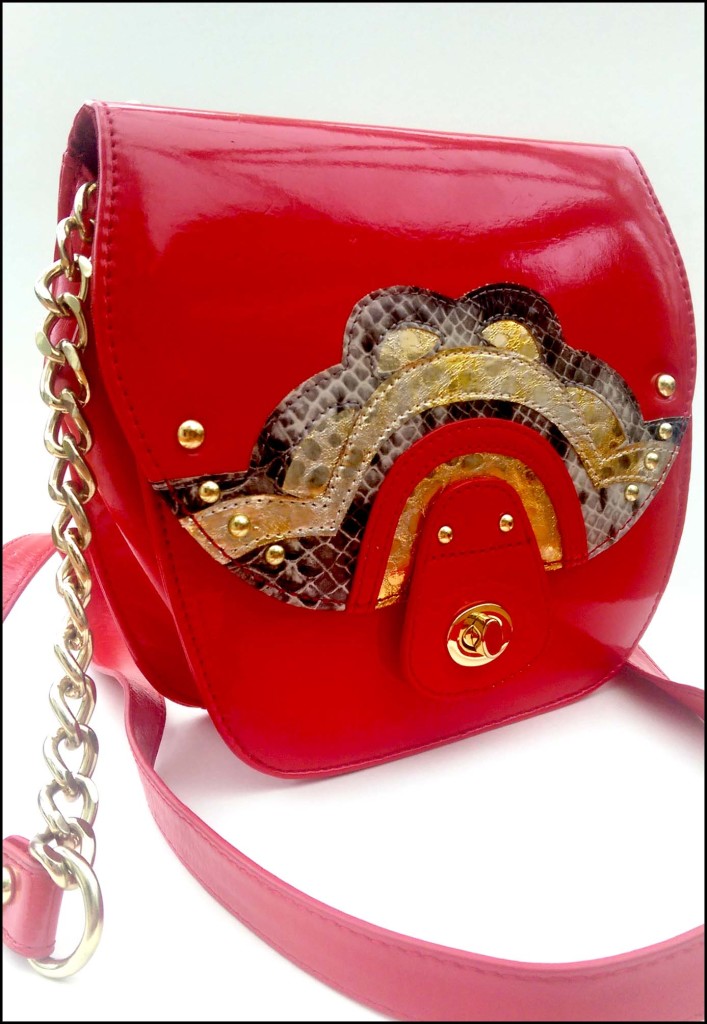 A lovely purchase this week - a gift in fact - following a fun adventure on a sunny day. Who could ask for more?
Money can't buy happiness and 'things' don't equate to love or joy or self-actualisation on their own, but sometimes, sometimes, just when you're not looking for something, it finds you and brings the untold frisson of excitement and laughter and fun.
Can I see a face in that bag, the studs for eyes and the clasp a mouth, maybe a little piggy nose?
Red is a very evocative colour; a pigment that can mean so much:
It has passion and heat, pigment, energy, danger, daring and the devil. It is the colour of heat and the opposite of cold. It smacks of sex and adultery and illicit adventure. Long red talons like the bloody claws of a bird of prey. Glamour and wealth and slutty hooker traits. Royal, religious, poppy-seeded hope in a field of faded faces.
Read my further detailed thoughts on the colour RED.
And that's how I'll always think of my fabulous red patent bag - what's more inspiring than that?