I saw this neon sign at the Arches in Glasgow a few weeks ago: 'the future will be confusing', and I think it's apt for now with the general election here in the UK, tomorrow.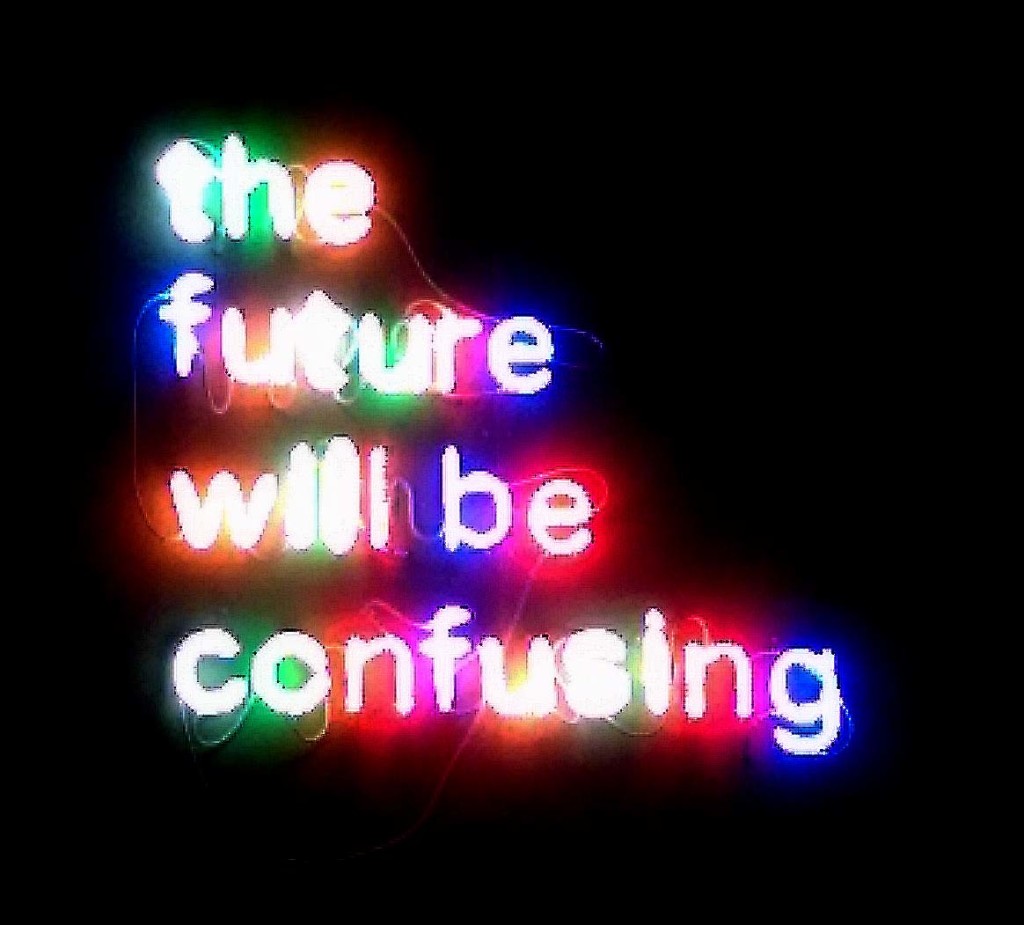 This photograph is not so great - the lights blurred a bit and I had to zoom in to get it at all (on my mobile phone...)
But I like the colours. It's like a colour therapy and an art installation all at once.
I feel like it's saying to me:
Find your colour. Listen to your instinct. Everything is confusing. It's OK.
I've been confused on how to vote. I've considered not voting as a 'protest'. But what will that achieve? So I'm 100% sure I'm going to vote and 99% sure who I'm going to vote for.
And I'll be writing about it for the Mass Observation Archive.
The work is by Tim Etchells and I like how in his url his firstname and lastname run together to form the word 'TIME'(tchells).
The time is now (well, tomorrow May 7th 2015.)