Last week I had the urge to paint a rainbow. A few rainbows in fact, while experimenting with new watercolour brushes. Rainbows just feel so happy and inspiring; I think most people enjoy the fleeting appearance of one in the sky. It feels magical and special.
Whenever I see one I feel the need to stare it down until it flits away; not let it get away too fast but then of course those bright arcs of colour dissolve right before my eyes.
I read an article about the physics of a rainbow, and rearranged the words and sentences to make my own 'rainbow-logic'. It reads something like this:
The image hovering between the clouds was formed by streaming sunlight. Sunlight reflected back towards us suspended in myriad tiny raindrops. Two refractions conspire to concentrate each wavelength of light. Parallel rays entering a spherical raindrop, bounce inside, and the angle of refraction depends on the light; it's wavelength as it hits the surface. Wavelength corresponds to familiar bands of colour...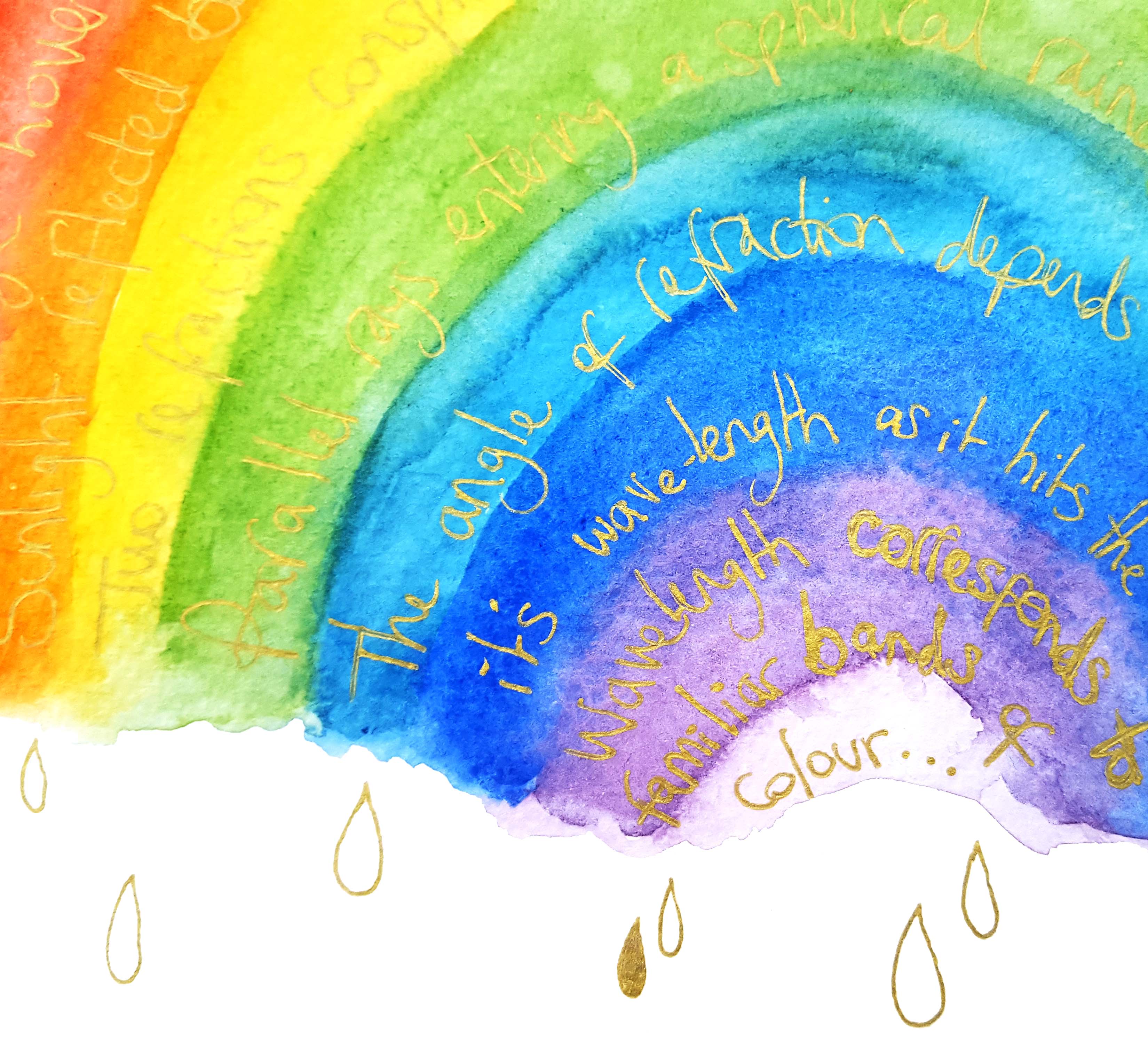 Meanwhile, selfishly I've been keeping my inspirations to myself since embracing 2017, and haven't sent out my regular monthly inspiration-mail while I consider what I want to do, where I want to be and what it will take to get me there. I'm taking my time to bloom into the year.
I hope you enjoy these rainbows in the meantime - see you on the other side.