I'm sharing a special project today. A project I'm so proud to have discovered and something that is simple to execute but so effective. An 'heirloom' recipe preserved on a tea towel: it's the perfect, practical, made-with-love gift.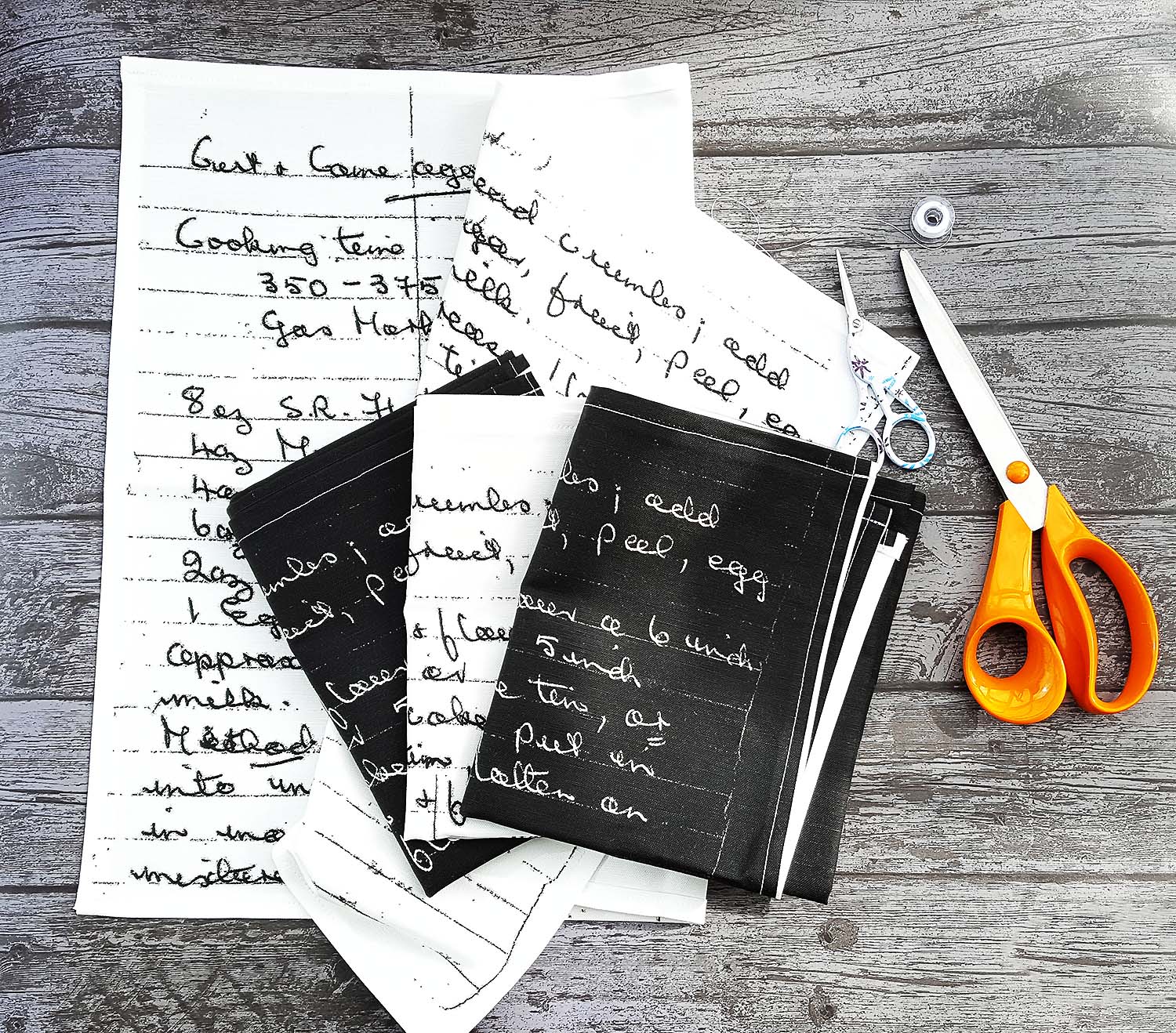 A few years ago, my Auntie baked my Nana's now infamous 'Cut & Come Again Cake' for my Mum's birthday, which was the first I'd ever heard of it.
Basically it's a fruit sponge with lots of peel and it keeps well; the ideal family recipe.
On the face of it, it's not complicated and it doesn't really look like much when it's made - you bake it in a loaf tin and the top goes a bit lumpy because of the fruit.
To me, it's perfect in its imperfection (that's what I told myself when I tried baking it for the first time this year, replicating that lovely birthday memory. Except the power was off and the gas went out half way through...)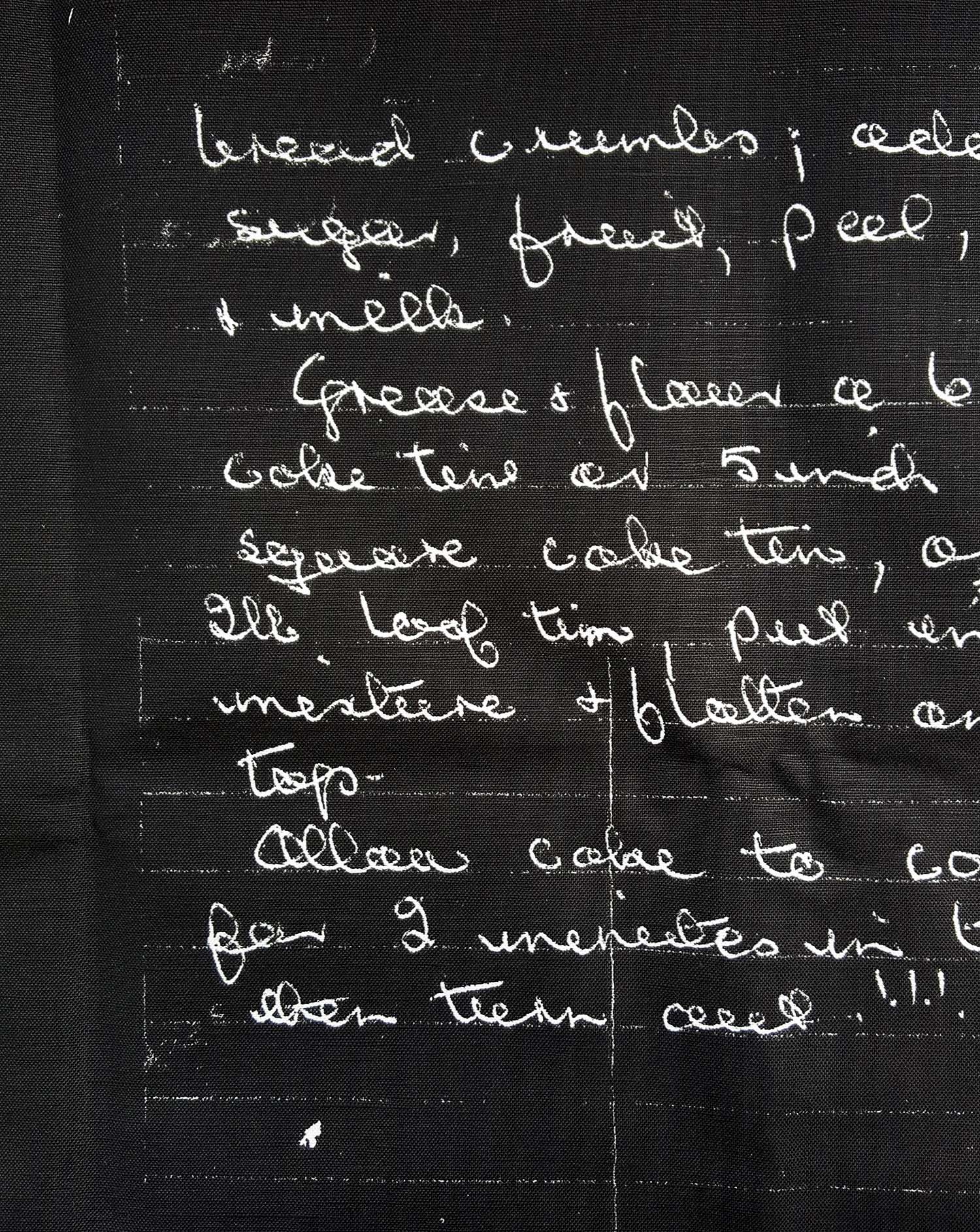 I had to alter parts of the recipe - 1.5 hours seemed excessive for a start (I think it has to do with the altitude as my Nana grew up in South Africa), and I don't have scales in ounces. The confusions were also the charm of it and I imagined her there with me, guiding me through it, watching over me.
I exchanged plain flour for wholemeal, and I added some almonds. As I weighed and measured the ingredients I thought of all the stories Nana and I had shared before she died (I was only in my early teens), and how much I would have loved to share a slice of my 'Cut & Come Again Cake' with her now.
I even pictured her little kitchen, the tablecloth vibrant with zebras and giraffes galloping towards Table Mountain, wooden masks on the wall and Abalone shells on the fireplace; her South African treasures.
But how to preserve the memories of a cake-scented kitchen? Precious pages of a family recipe bearing the hand-writing that can never be replicated because it came from her hand?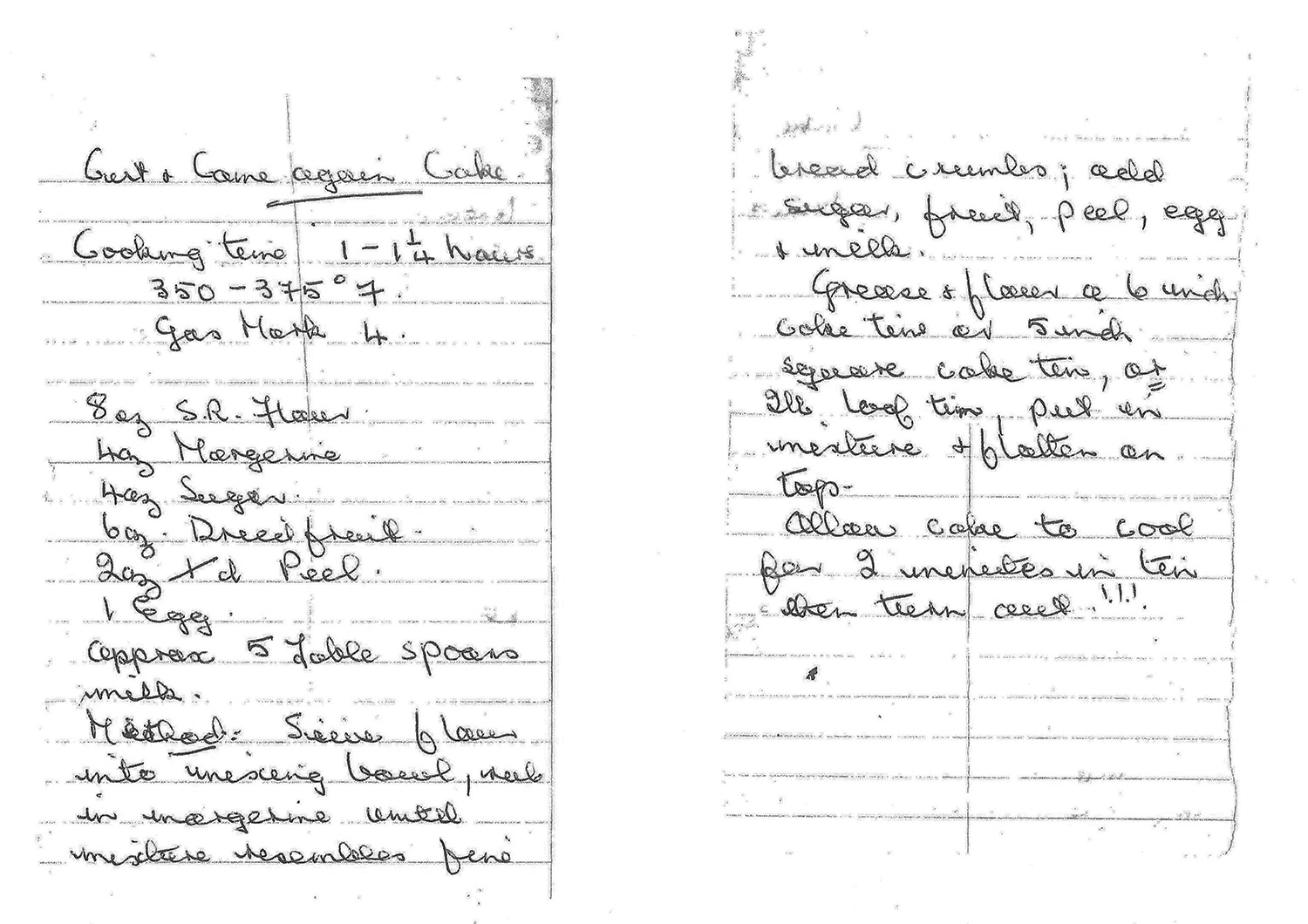 Over time these scraps of paper get damaged, worn, butter-smudged and crinkled with flour, perhaps splashed with soap suds when the wiping-up commences. I thought the only solution was to preserve the original (still in my Auntie's possession), and share a digital version that could be printed out as necessary. I didn't think much more about it.
Until I was working on some pattern designs and starting to look up places to print them onto fabric. Of course my search led me to Spoonflower, and that's when I discovered this amazing tutorial about how to turn old recipes into beautifully printed tea towels.
It was so easy to follow, right down to adding on the extra border for the seams - I would never have thought of that! (rookie mistake)
When I manipulated the file to the right size, I was worried that the writing would lose its resonance, its familiarity in the rendering of the words. What I loved however were the ruled lines and the blank spaces and the splodges and how it only added to the sense of having just been written, that minute, that morning, and ripped from a kitchen-warmed notepad in a hurry, to share.
By the time the fabric arrived I couldn't wait to see how the finished tea towels would look.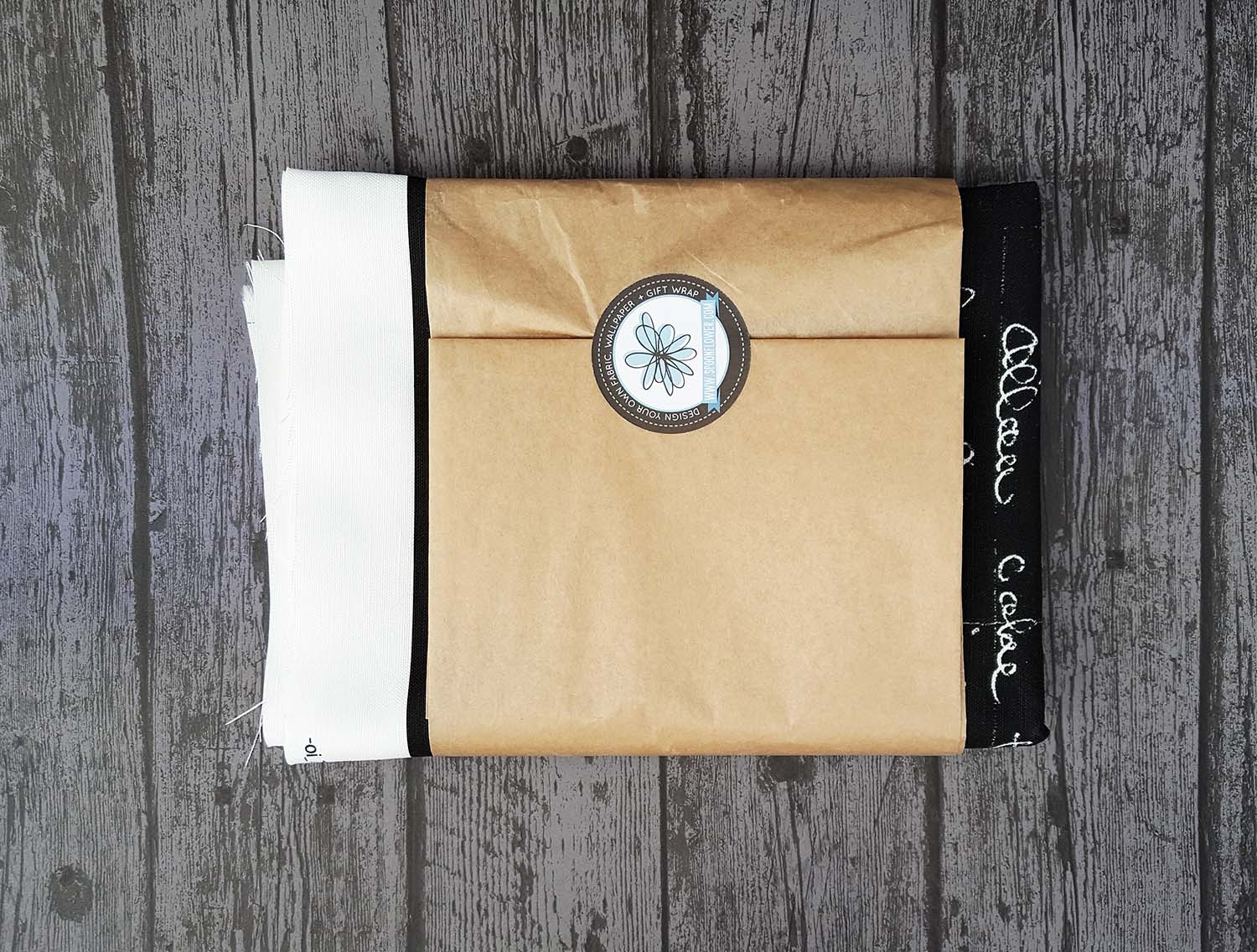 I wasn't disappointed at all, the words and numbers swirling on the fabric in my Nana's familiar script, printed in bold black and white, and the quality of the linen pleasingly thick; a proper, good quality tea towel.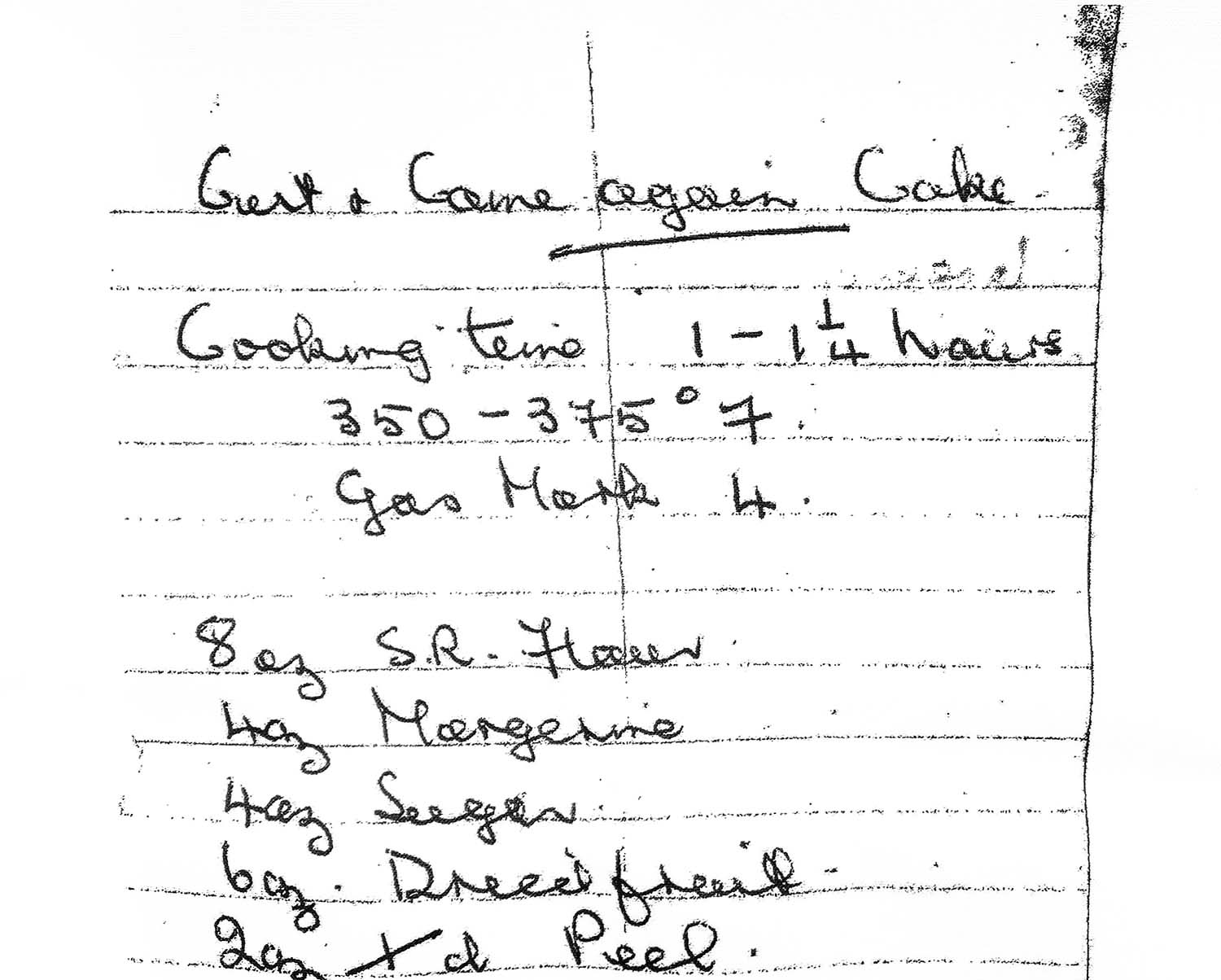 All I had to do was cut out the four designs, then double-sew the seams, ironing as I went.
If I'm honest I would have liked them to be slightly bigger, but it's so great that four versions of the design fit a yard of fabric.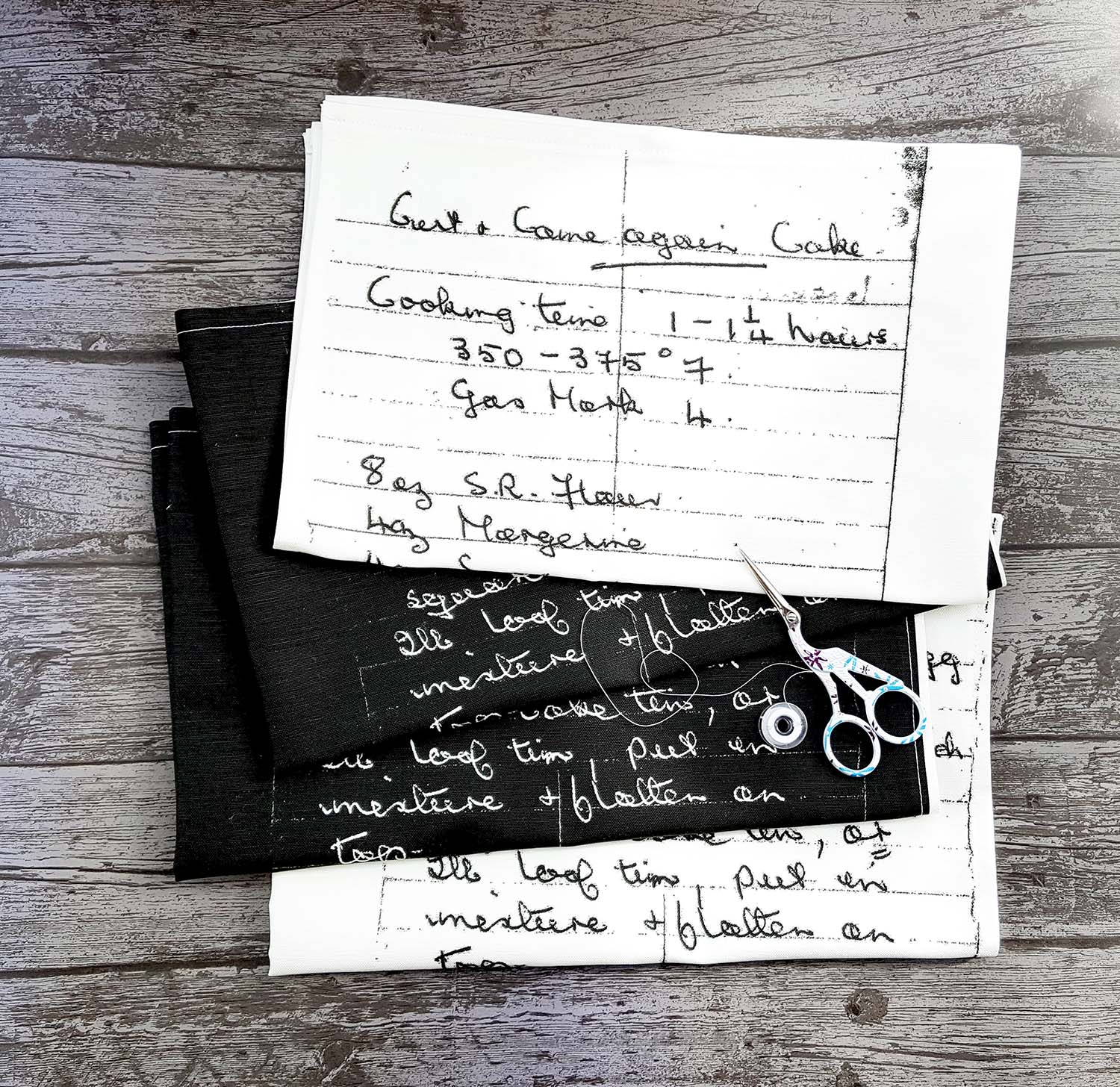 A few weeks later there was a Spoonflower design challenge to create a tea towel to the theme of 'Grandma's Kitchen'.
I added some details to the original design - the tea and coffee pot on the tray, the mug of tea with a croissant. How continental!
I don't know if my Nana would have gone in for a 'coffee and a croissant', but I hope she is looking down and smiling because she's always in my mind and this project is dedicated to her.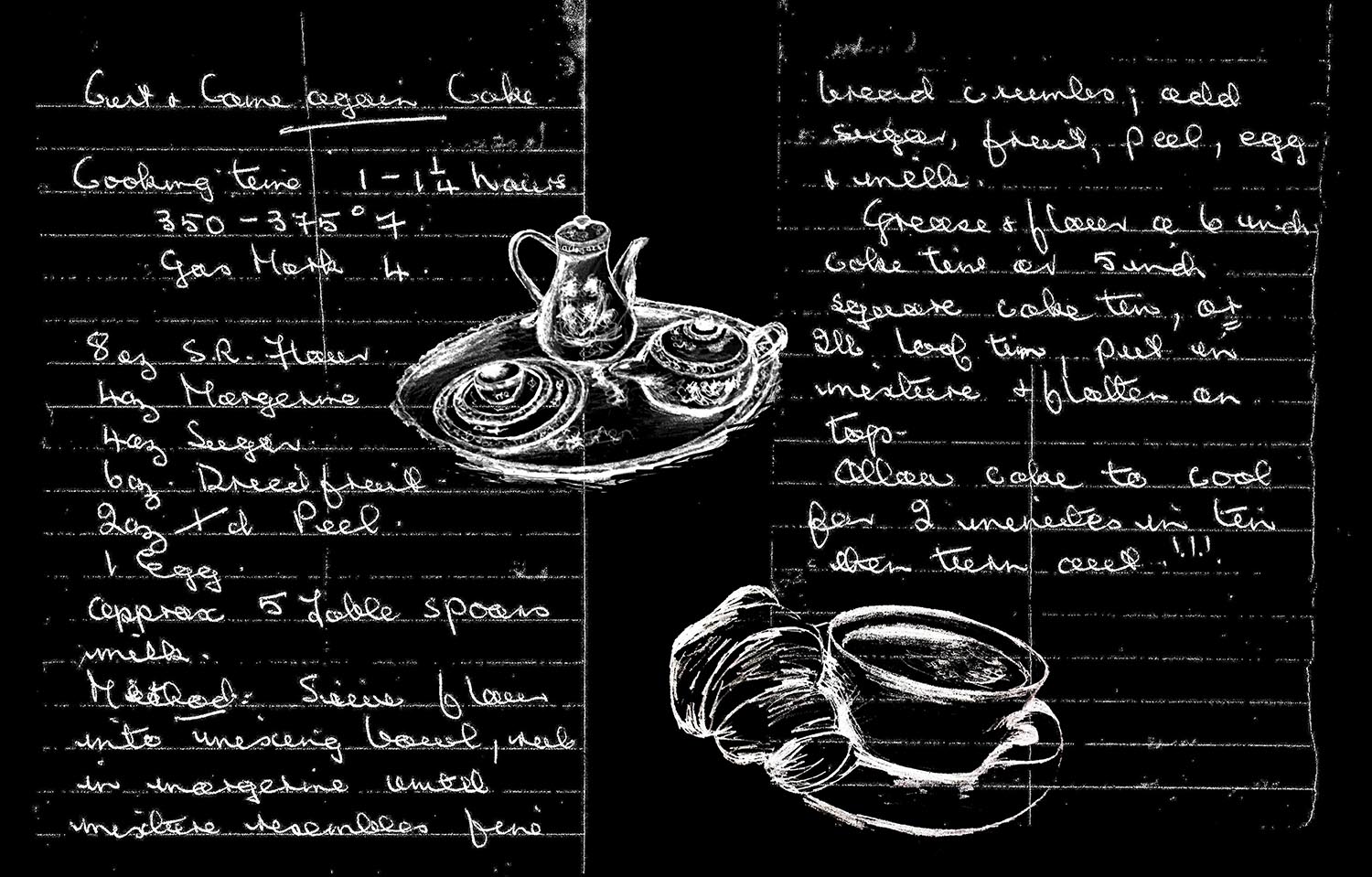 I've made the cake again a few times since, and now the three of us are proud owners of the 'Cut & Come Again Cake' tea towel.
There's just one left to give (but we've eaten all the cake).
NB. This is not a sponsored post. All thoughts my own.