The theme of MAPS is so inspiring, I couldn't stop at one collage. With this second interpretation, I stuck more to the style of my other collage work, but also kept it quite simple.
I like the idea of everything interconnecting - in life and in the world, like the '6 degrees of separation' theories, and synchronicity/serendipity.
The images at the end of each line of inter-connectedness - like an underground 'map', represent explosions of thought (in the stamps), the Masked Lovebird (for the thought of finding your 'soul mate' through the network of people you already know), and the key makes me think of maps unlocking secrets, or the 90's song 'The key, The secret'.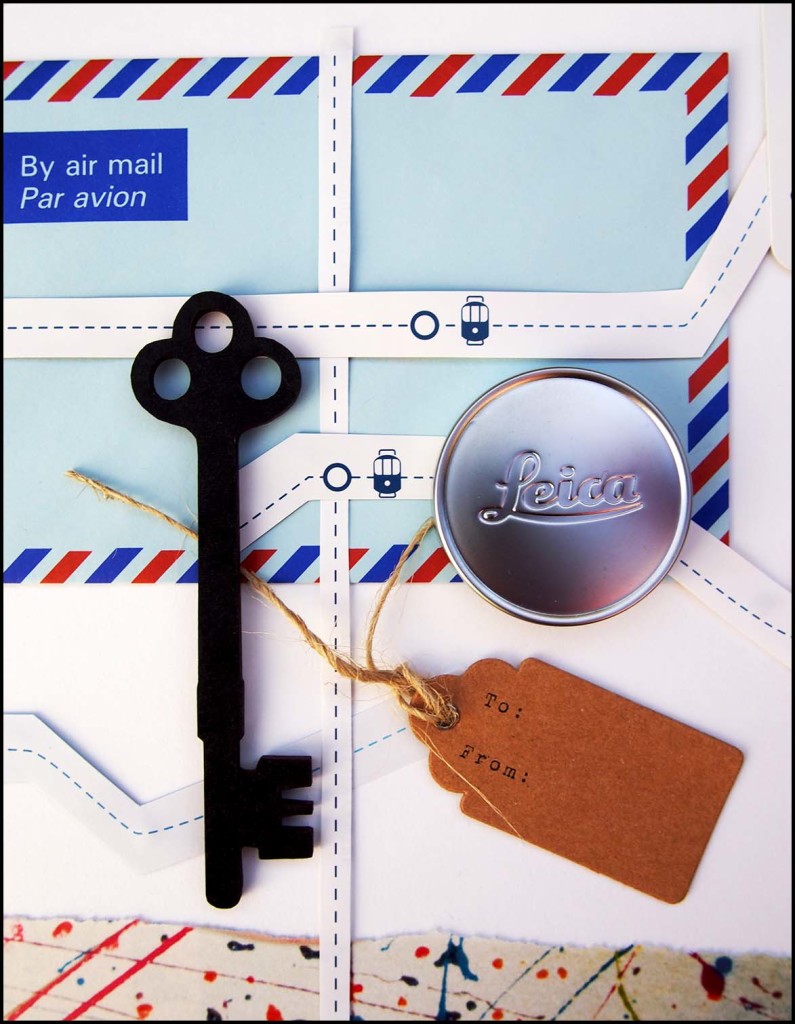 I loved the paint splashes image and again it reiterated 'explosions of thought'.
The airmail envelope represents sending letters; writing to friends or lovers, and maintaining connections throughout life or perhaps even writing to strangers. The same with the train ticket - journeys, visits, adventure and travel to new places within the connected confines of the  'map of the world'. Travel comes to us as friends and family move around; the diaspora of life.
The Leica brand is synonymous with photography of course, and so it represents living life 'through the lens'. Photographs map out lives, families and relationships, and are shared with an infinite number of people in some circumstances, through social media sites.
The gift tag was left blank because the number of connections in each life are too numerous to document, and the gift of love or friendship can and is, exchanged over and over, often in layers throughout one life.
Profound thoughts for a collage! And I'm still inspired to create more for this theme.
View my other collage for MAPS.
Join the Collage Club on Facebook page.