I often buy open/blank-inside greetings cards as inspirations or visual treats. They can be mini works of art, particularly if they are handmade. While sorting through some bits and bobs today, I rediscovered this chirpy lithograph blackbird card that I bought last year in a town I can't remember the name of. But I remember how cheery I felt when I saw this card and decided I just had to buy it.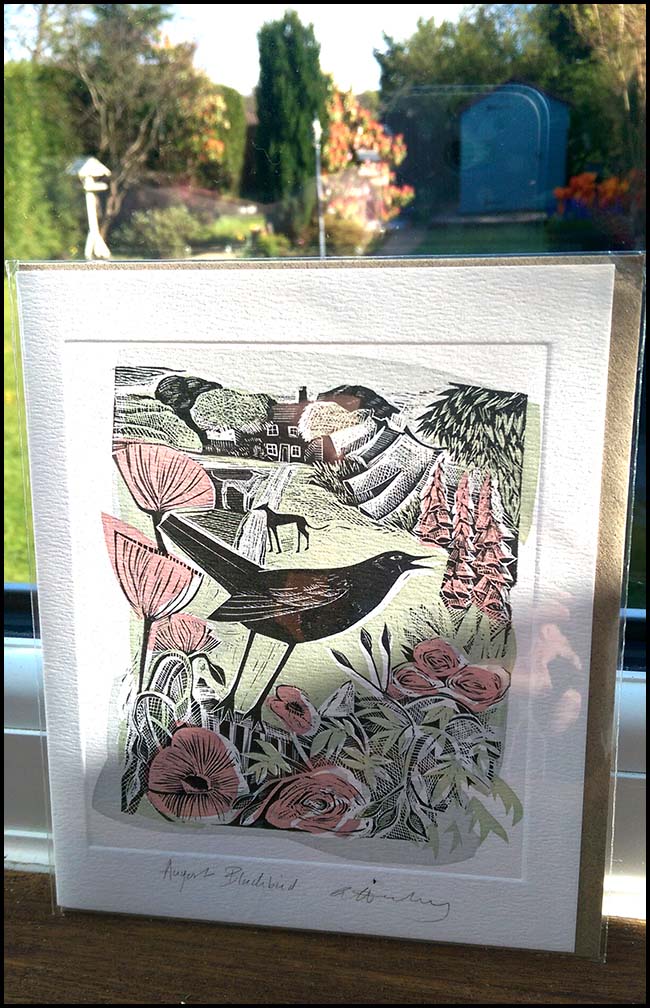 I love the colours - the dusty pink and the minty green grass and the beautifully etched lupins and washing on the line and momentary idyll that this blackbird had found to sing his tune, perched on the fence.
The print is by Angela Harding and its proper title is 'August Blackbird' but I think he's perfect for May, too.
Happy bank-holiday weekend!
*NB. This is not a sponsored post. I just love this print and Angela's work.