I love getting letters in the post, especially exciting, personal letters as opposed to the dull monotonous 'This is not a circular' kind. (Obviously). Today I got this bright and cheerful mailer from Cath Kidston.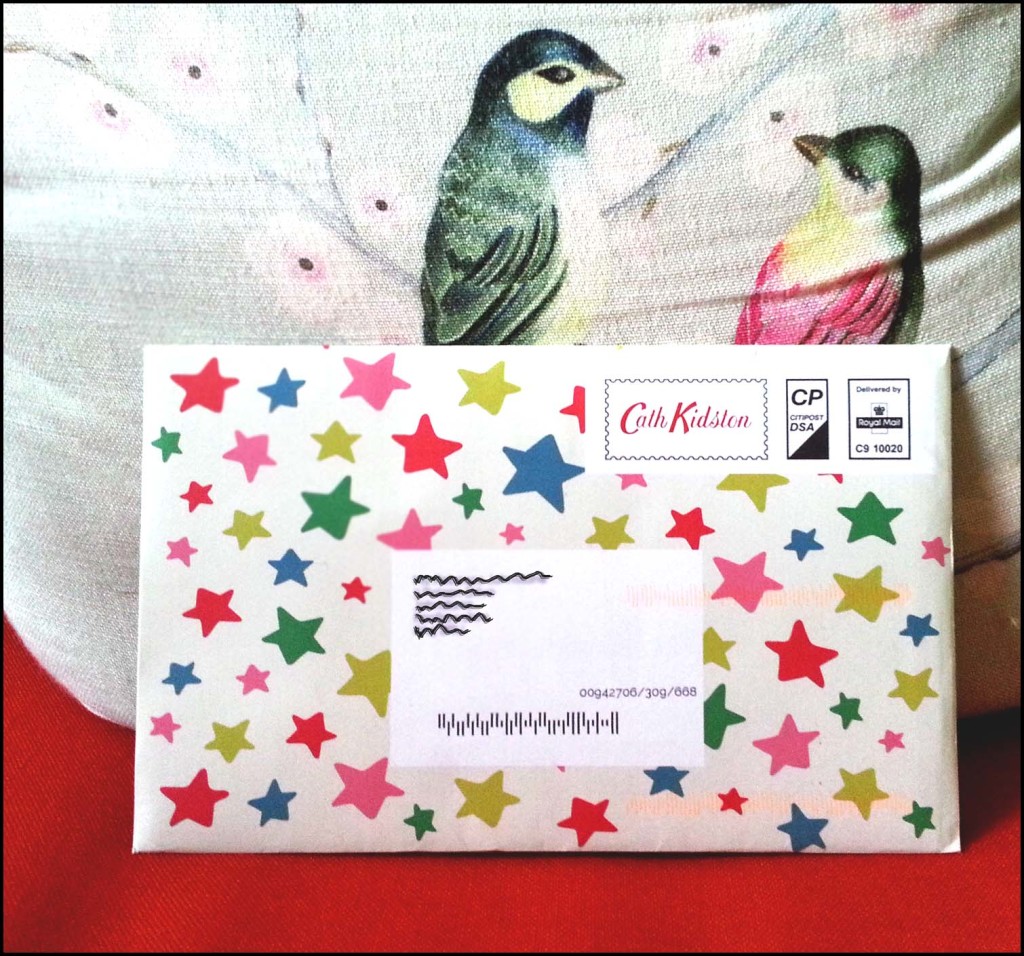 Yes, it's marketing, but it's got coloured stars! And it cheered me up. And I can use the envelope in a collage. There are endless upcycling possibilities for this mail.
Sometimes I keep bits and bobs of teeny tiny precious things in envelopes. Or use them to scribble notes or lists or ideas on. If I did that with this one, the coloured stars would endure for weeks, months, maybe even years. And all from this festive mailout.
I also got the Christmas issue of Pretty Nostalgicmagazine today (the first issue as the magazine transforms into being a 'Compendium').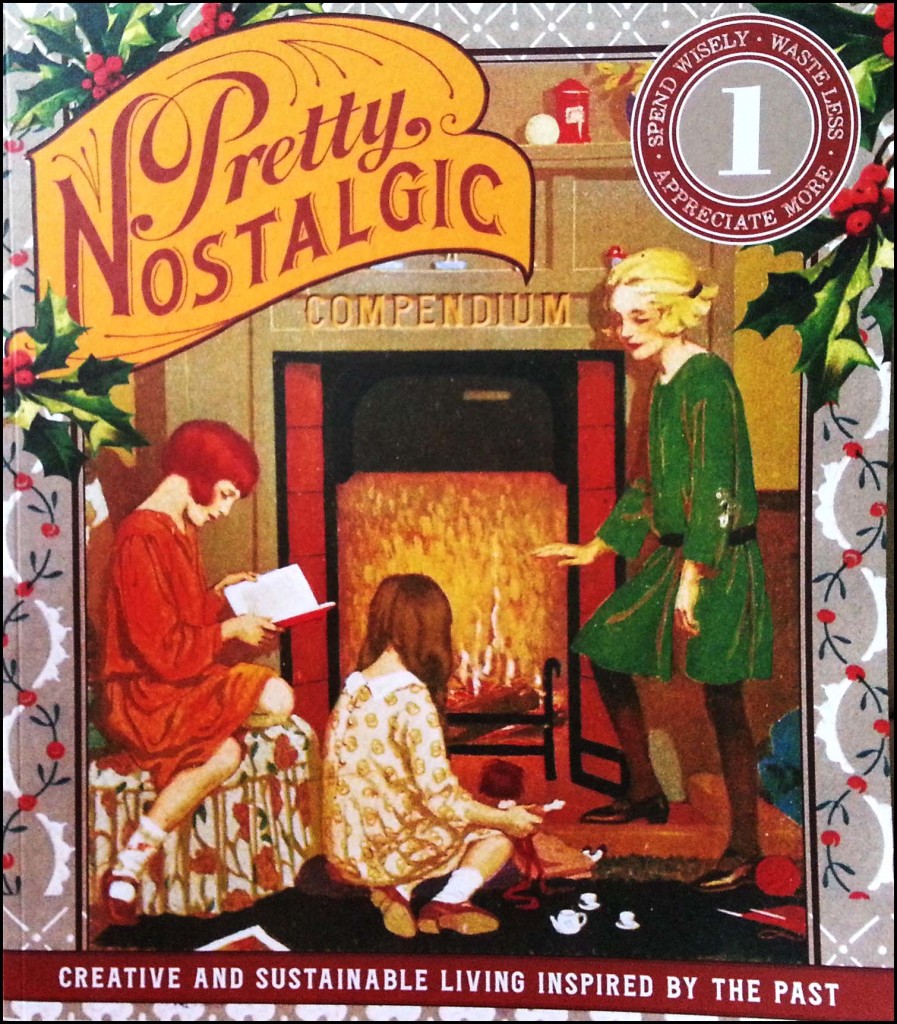 I love it when you subscribe to a magazine, and you kind of forget about it, and then it arrives and you just want to sit right down with it and devour every page, (though I'm more of a 'dipper' and a 'flicker' than a 'devour-er').
I heard the letter box go and when I saw the pretty coloured star envelope and the Pretty Nostalgic Christmas Compendium, it was a lovely surprise. And that's the thing - inspiration can come from so many different places, and it doesn't need to be something monumental to just lift and brighten your day.
Little thoughts and gestures can make someone's day. And you don't even need to know them - random acts of kindness from strangers can be even better than thoughtfulness from someone you know, purely because they are so unexpected!
The cover image on the magazine is so beautifully festive and inspiring with the fire in the hearth and the holly leaf border. The paper is thick and the size is satisfyingly square. I can't wait to read it. And I promise this is not any kind of sponsored post.
For other inspiring mail that could be described as art, and projects you can get involved with, check these out: