I haven't drawn in years, but I loved art at school. A few months ago I bought some watercolour pencils in the sale. And today I finally got them out.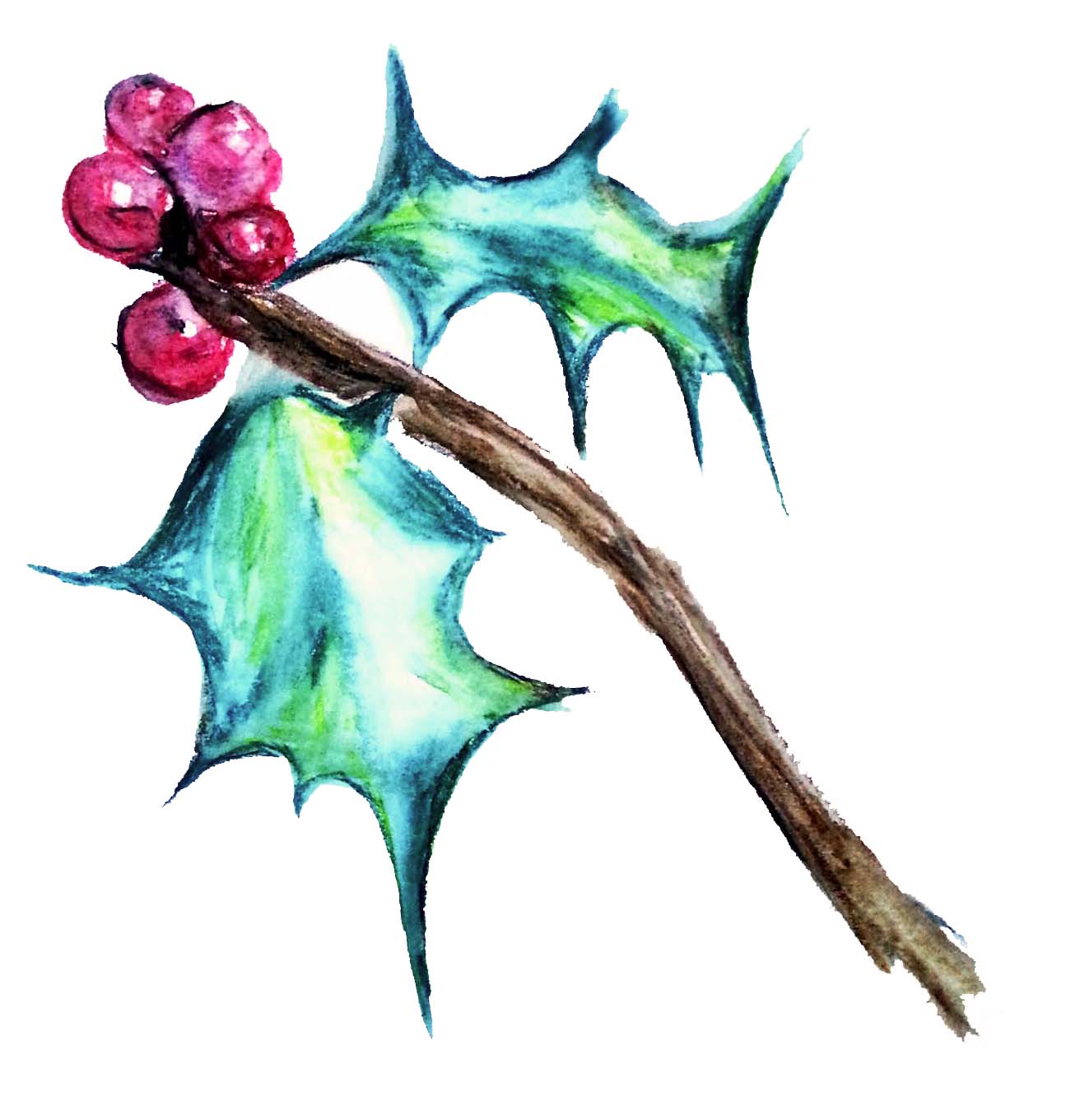 I was inspired by the holly leaves on so many Christmas cards and on tins and wrapping paper, so I quickly sketched out this holly leaf and it's lovely bright red berries.
I'd wanted to sketch the autumn leaves and twigs and toadstools, but time just seemed to slip away. Today I had 23 minutes left before the washing machine finished its cycle, and so I just thought I'd have a go. And that's how long it took.
It's not perfect and I'm out of practice, but I intend to do more.
Update- I've since used this single motif in a surface pattern repeat: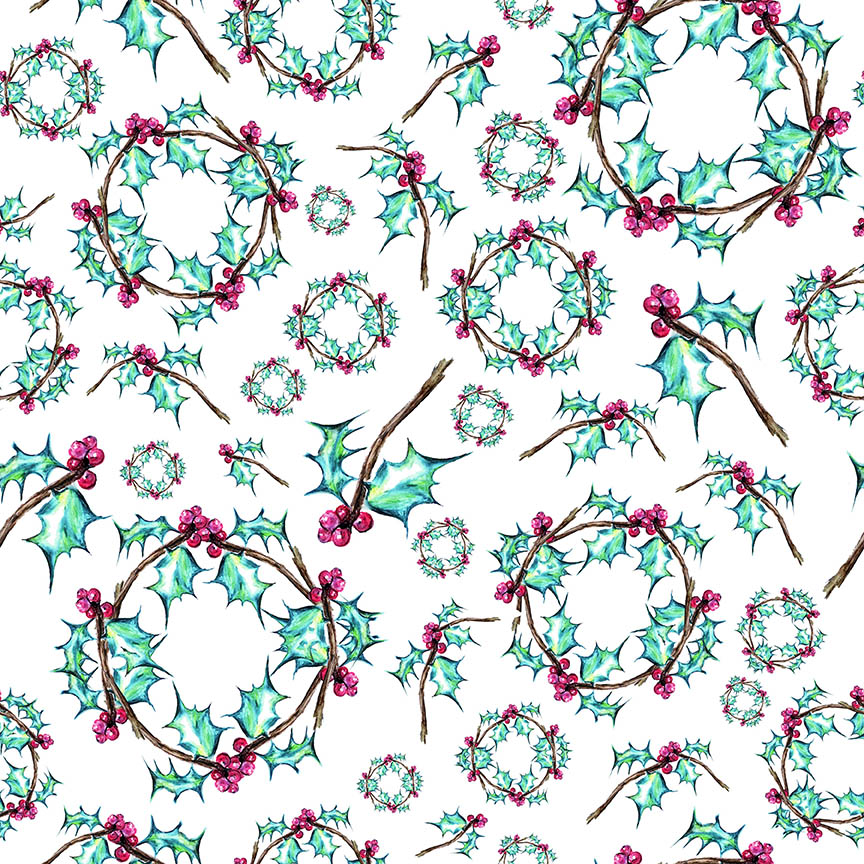 Nothing is ever wasted when it comes to creative work!