I always loved The Wizard of Oz as a child: it fascinated me with all its wonder and colour and magic, but it scared me too. I wanted to walk - or skip or dance - along the yellow brick road, and I wanted those ruby slippers!
Near the end when Dorothy taps her heels together and chants: 'There's no place like home' , her fantasy dream world seemed like the kind of place I'd rather be than my own little world, but then nothing lasts forever.
My art journal page (singular, *sob*) for this week (or really last week) conjures that sense of being trapped in a strange (parallel?) universe (or 'multi-verse'), where your mind can't make sense of what is happening and is working in overdrive: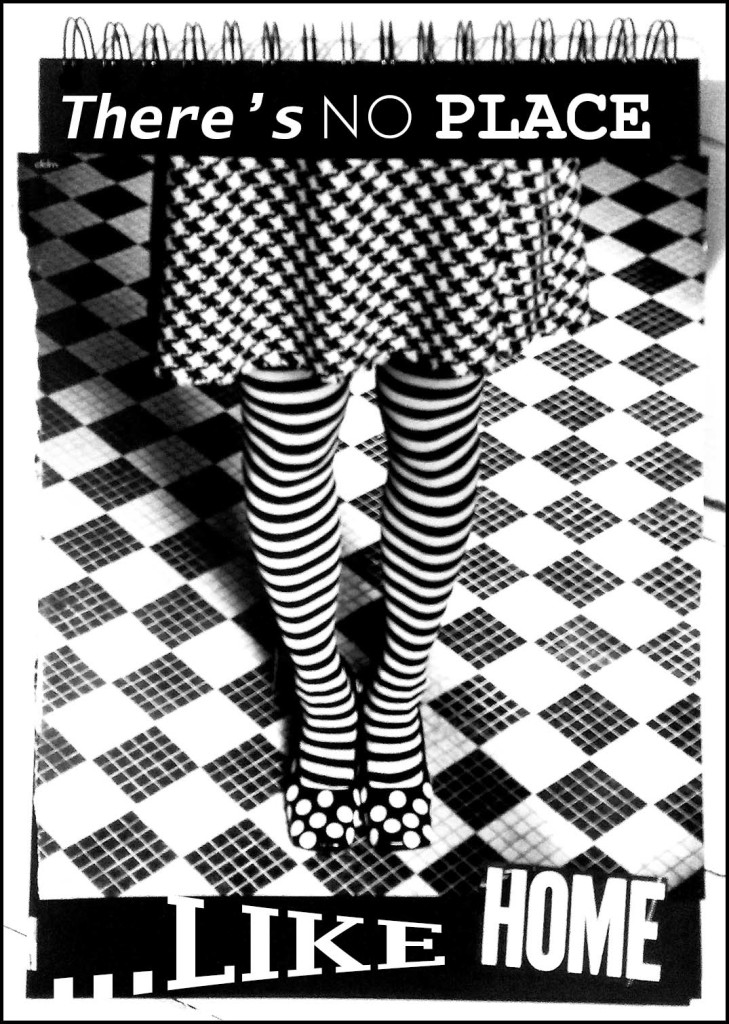 The music is loud and the images are strange and patterns collide in your field of vision and you want it all to stop. There's a vortex and the world is spinning and there's gaps in the floor and if you tread on a line then you fall down the rabbit hole and, and...
Because: 'there's no place like home'.
Sometimes nothing beats being at home, sleeping in your own bed, drinking a nice cup of tea. But I won't be at home this week, I'll be in Krakow. I hope I don't have to use Dorothy's trick!
Find out about Get Messy Art Journal- it's magic :)