For the last 6 weeks I've been art journaling the 'Season of Love' prompts, since signing up for the Get Messy Art Journal Challenge. At first the number of prompts posted each week seemed a bit daunting, too much, overwhelming. But I was over-thinking it and aiming for perfection. So I took a step back and waited to see what others posted in the first weekly link-up.
And then I got inspired.
I also realised that life isn't perfect and love certainly isn't perfect and art journaling is not a medium for accuracy and being a perfectionist. It's a way to document life through inspiring prompts that provide a sense of direction while being wide open to interpretation.
And so I let myself pick and choose which prompts really 'spoke' to me and focused on those. And then I couldn't stop.
Here's some of my favourite pages that I'm sharing as part of a Get Messy Art Journal Blog Hop: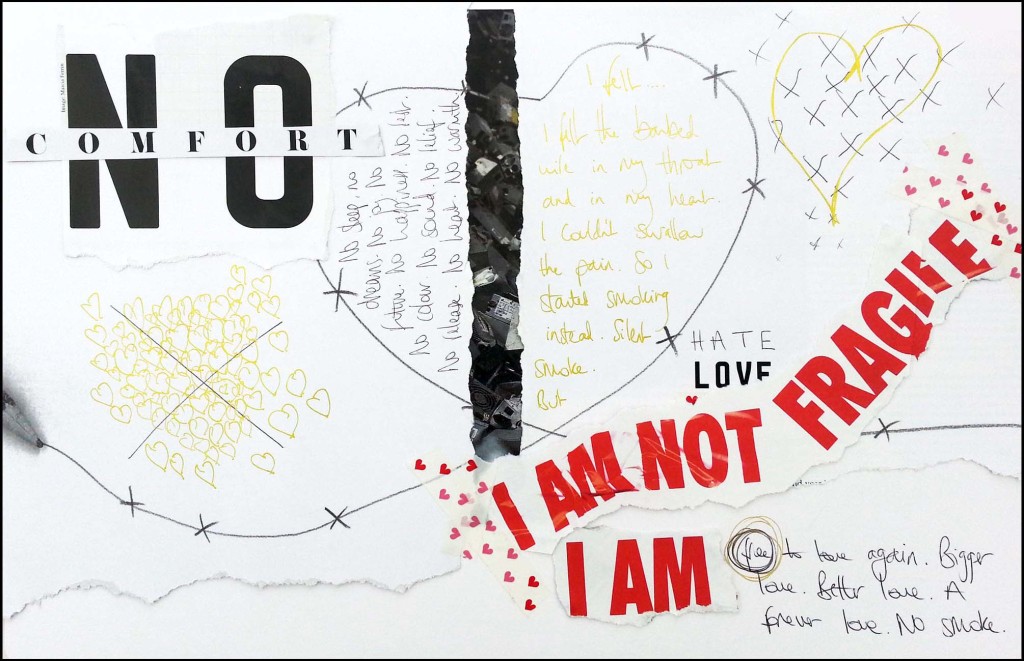 I think this first page was my most powerful. (And the quickest!)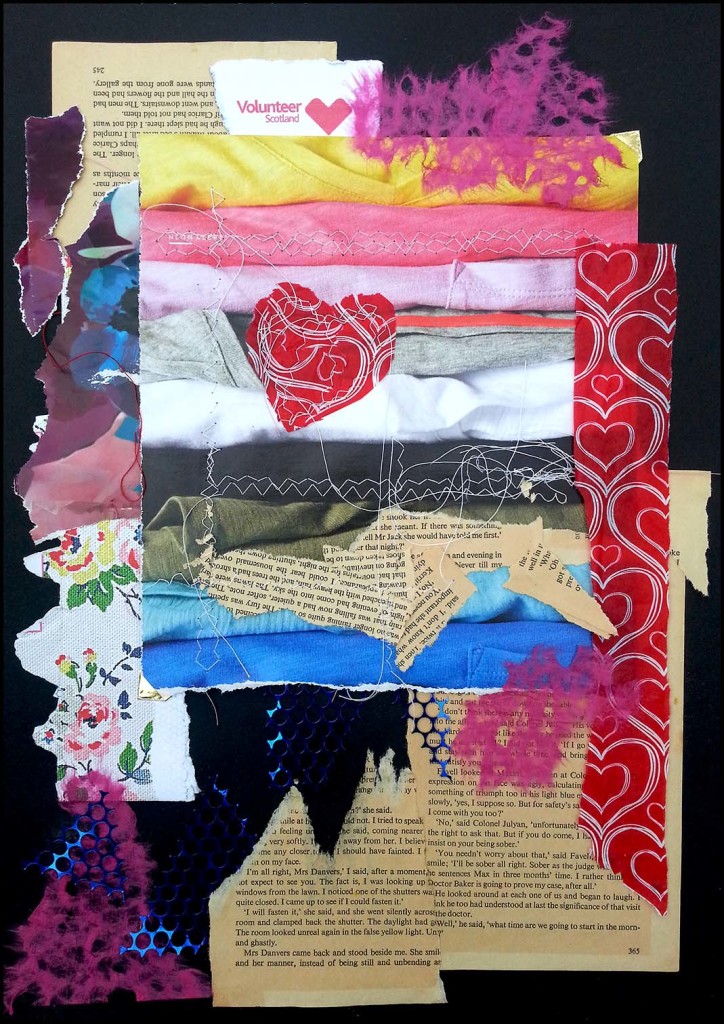 Incorporating sewing into this page, my first thought was 'love sewn into the seams' of clothes and of fresh laundry and a mother's love. In my head I could see a big, messy house filled with love and laughter and that smell of clean clothes freshly washed and warm from the dryer.
It took me right back to memories of my Mum's linen cupboard as a child, where clothes and sheets would 'air' in the latent heat from the old boiler alongside special and extremely loved toys recovering after 'stitching' operations.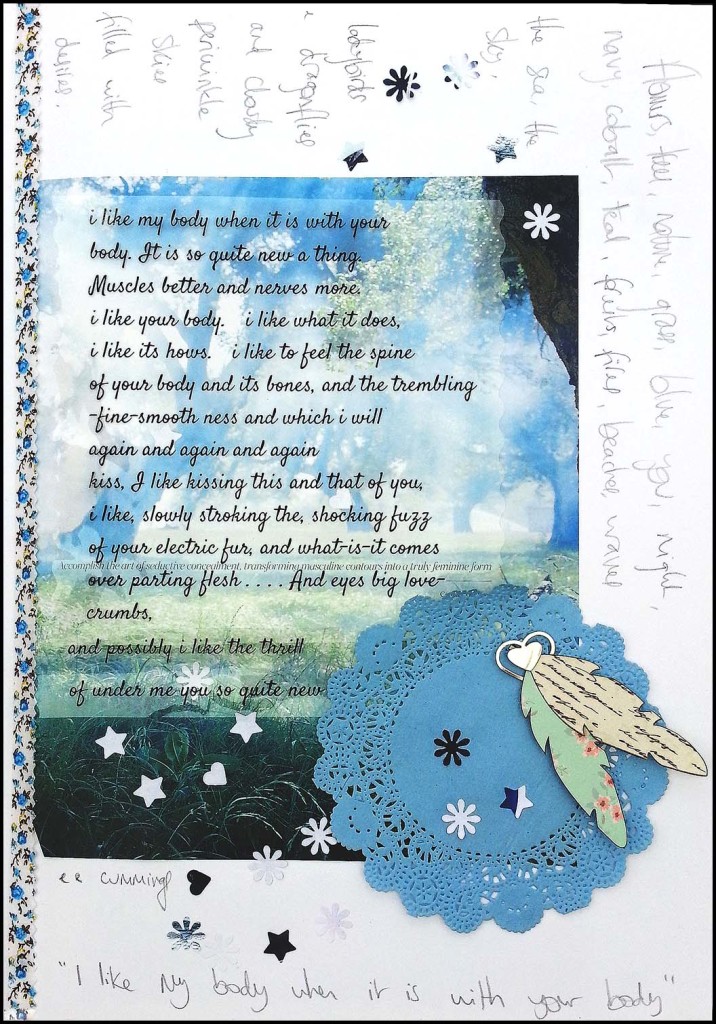 Here I've incorporated a poem by e.e. cummings, and loved the background image that I ripped from a magazine of a clichéd, misty scene straight out of a film.
It seemed to conjure lovers walking hand in hand in the park or stopping for a picnic. I used floral fabric tape and pretty punched-out shapes like confetti and scribbled down some things that I love:
Flowers, trees, the sea, ladybirds, dragonflies, jasmine tea and cloudy, periwinkle skies filled with desires...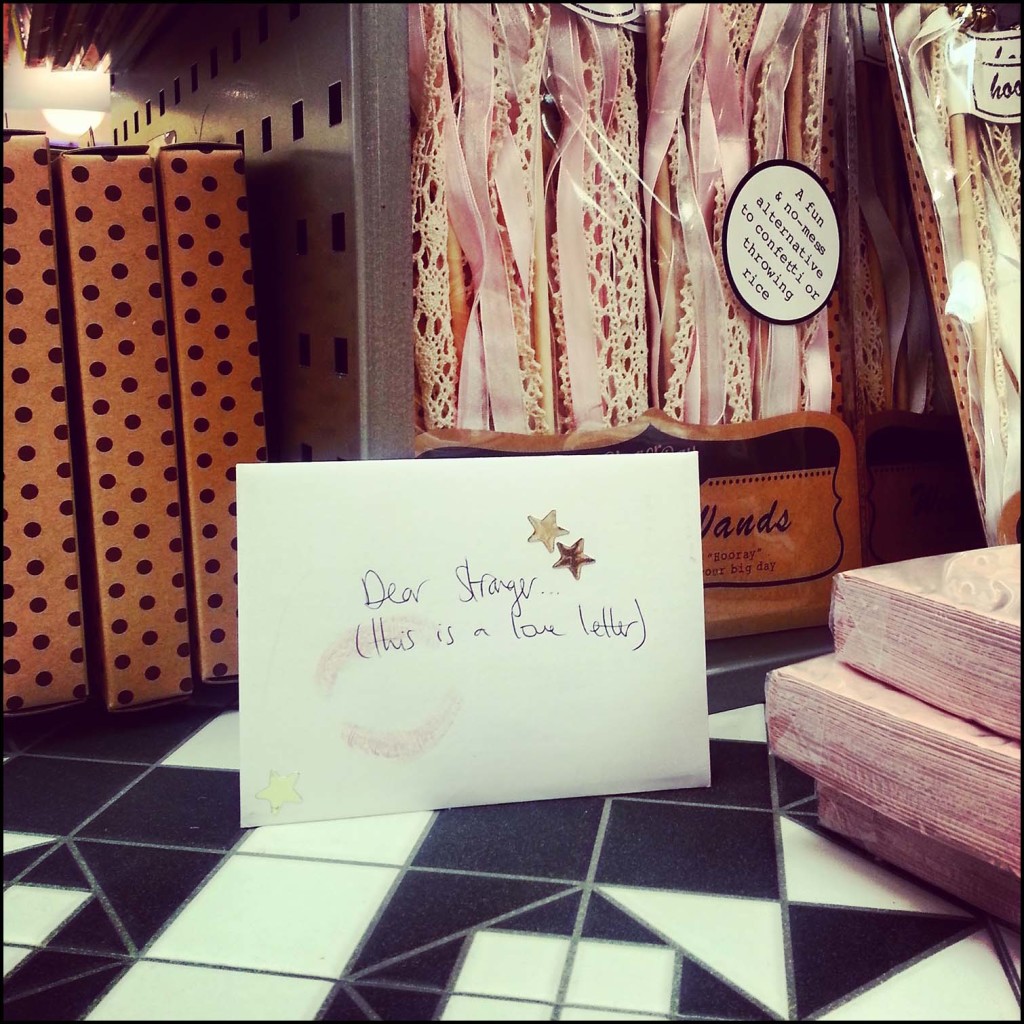 'Writing a love letter to a stranger' was SUCH a fun experiment, which I executed on my birthday. I want to do more of this!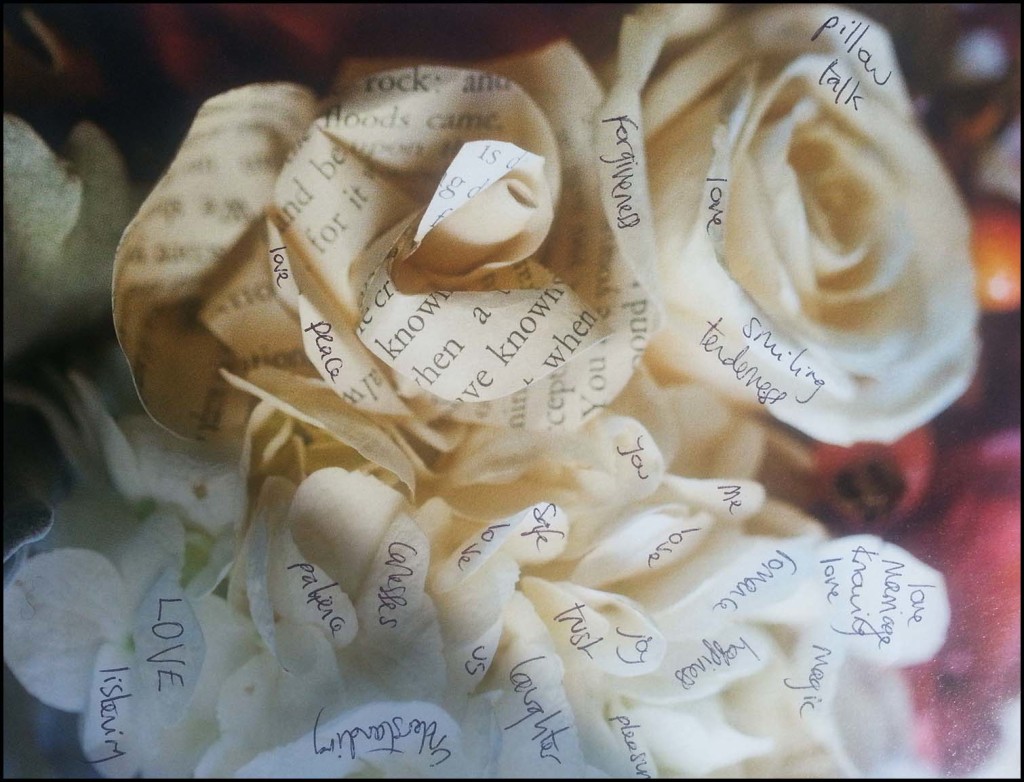 Here I was thinking about the 'language of love' and found it quite deep and emotional. I was pleased to find this image of roses that I could use to illustrate the layers of love and the layers of language that build and change over time, like a marriage.
I chose the film Love Story as my inspiration and talk more about this in my post: "Love means never having to say you're sorry".
And then things got a bit dark, which drew me right in. I loved it, in fact: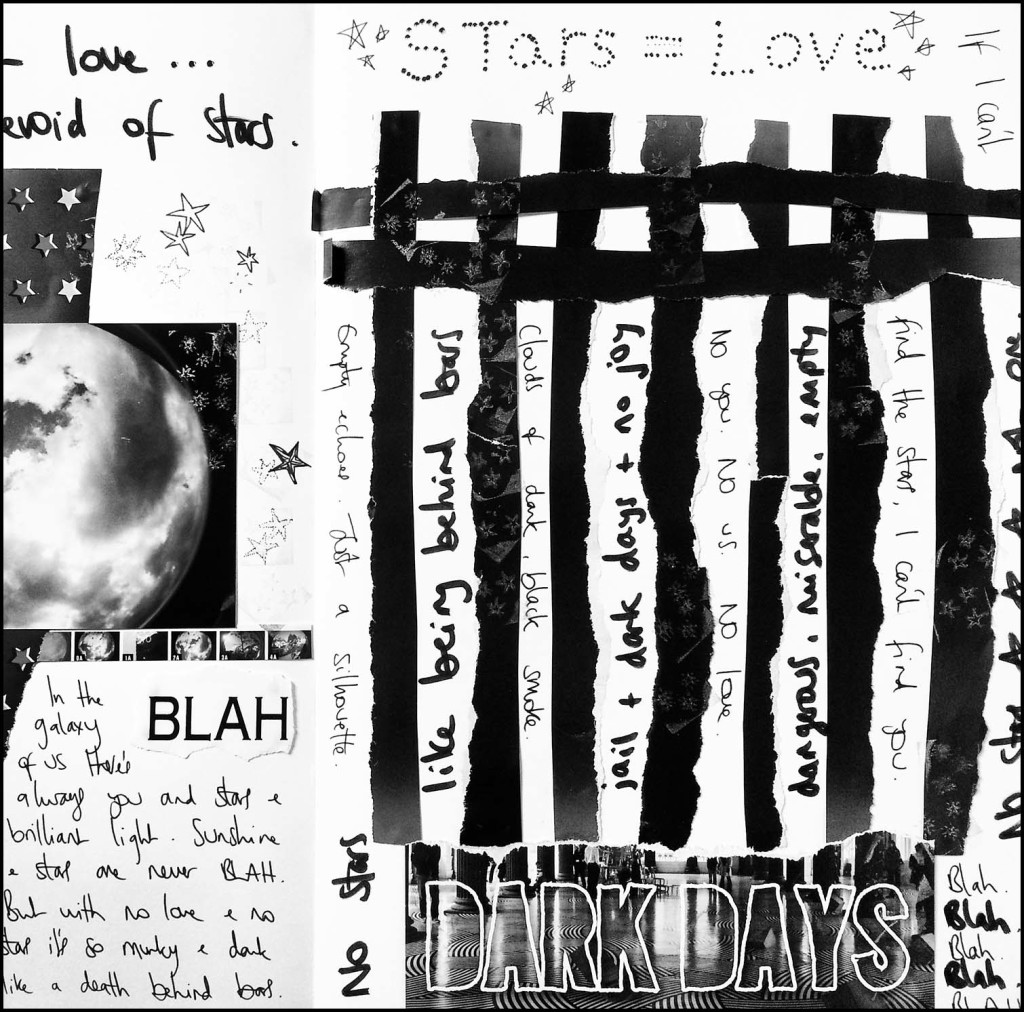 Taking part in the Get Messy 'Season of Love' really got me thinking about all the aspects of love and also the different kinds of love.
Before signing up for this art journaling challenge, I was already curating little scrapbooks of places I'd been and ideas, tickets, receipts, photographs and mementos, but I didn't write anything down on these pages; too scared was I to 'spoil' the page or make it look messy (haha!)
Here's some examples of my clean, pre art journaling pages:
I still like them, but journaling a page makes it so much more.
And already I'm freer; free to do whatever I want (and now I'm singing Primal Scream in my head) and it's messy but marvellous.
I'd like to share the love and link to some other like-minded art journalers from the Get Messy group. Check them out and see what you think:
I know I've still got so much to learn and so many techniques to try, but I can't wait to immerse in the next Get Messy 'Season'.