Rob Ryan! In Scotland! In Falkirk! Accessible! Free!
When I read about Rob Ryan's exhibition 'Love Hasn't Even Got Started Yet', I couldn't wait to visit. I've admired his work for a long time, so the opportunity to see the original paper-cuts in real life was unmissable.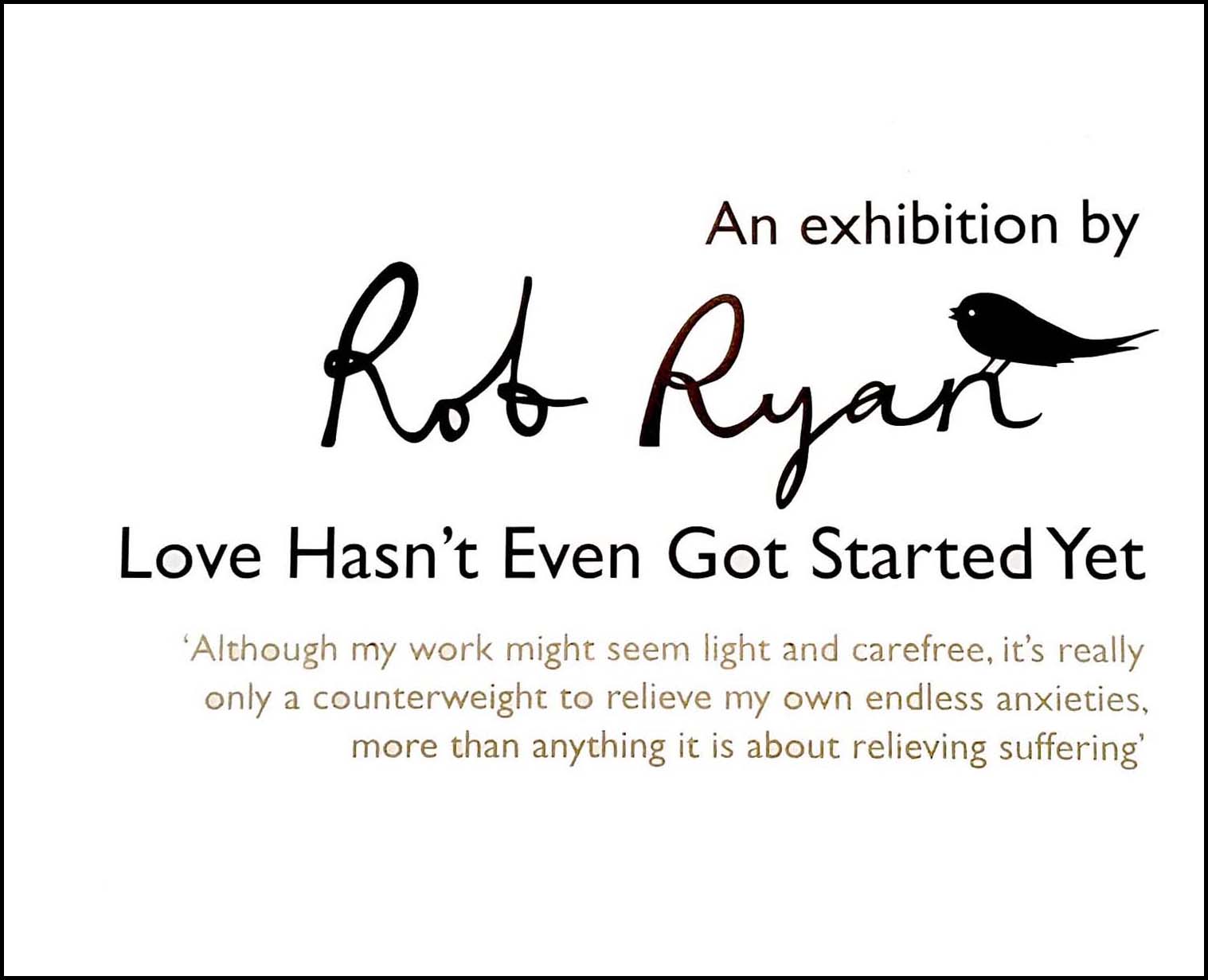 Each word - each letter -  has been intricately carved in paper and card.
Black and white and primary colours. Hypnotic, emotional words. Aspirational ideals about life, love, relationships, the planet, the stars. Cities, towns, forests and secret spaces mapped out in paper.
The houses are crookedly cute, the birds 'tweet' and 'cheep' and every cut of the knife reveals and encloses the space beneath it in intricate relief.
'The Pearl's Story' was one of my favourites: evocative, detailed, true, bittersweet and personifying the treasure of the ocean.
There was a lot of monochrome, which chimes with me, and it was obvious a lot of the work was very personal.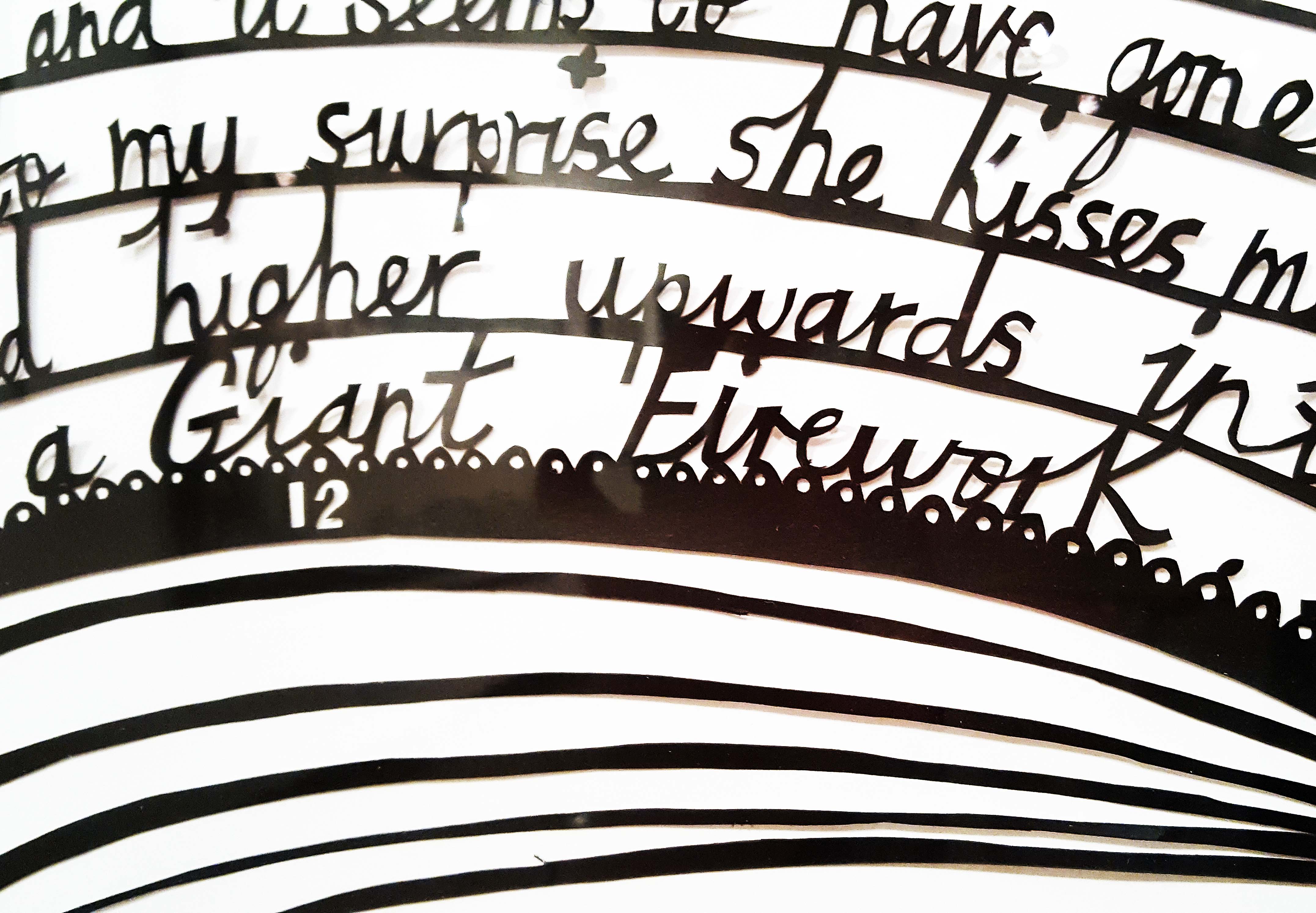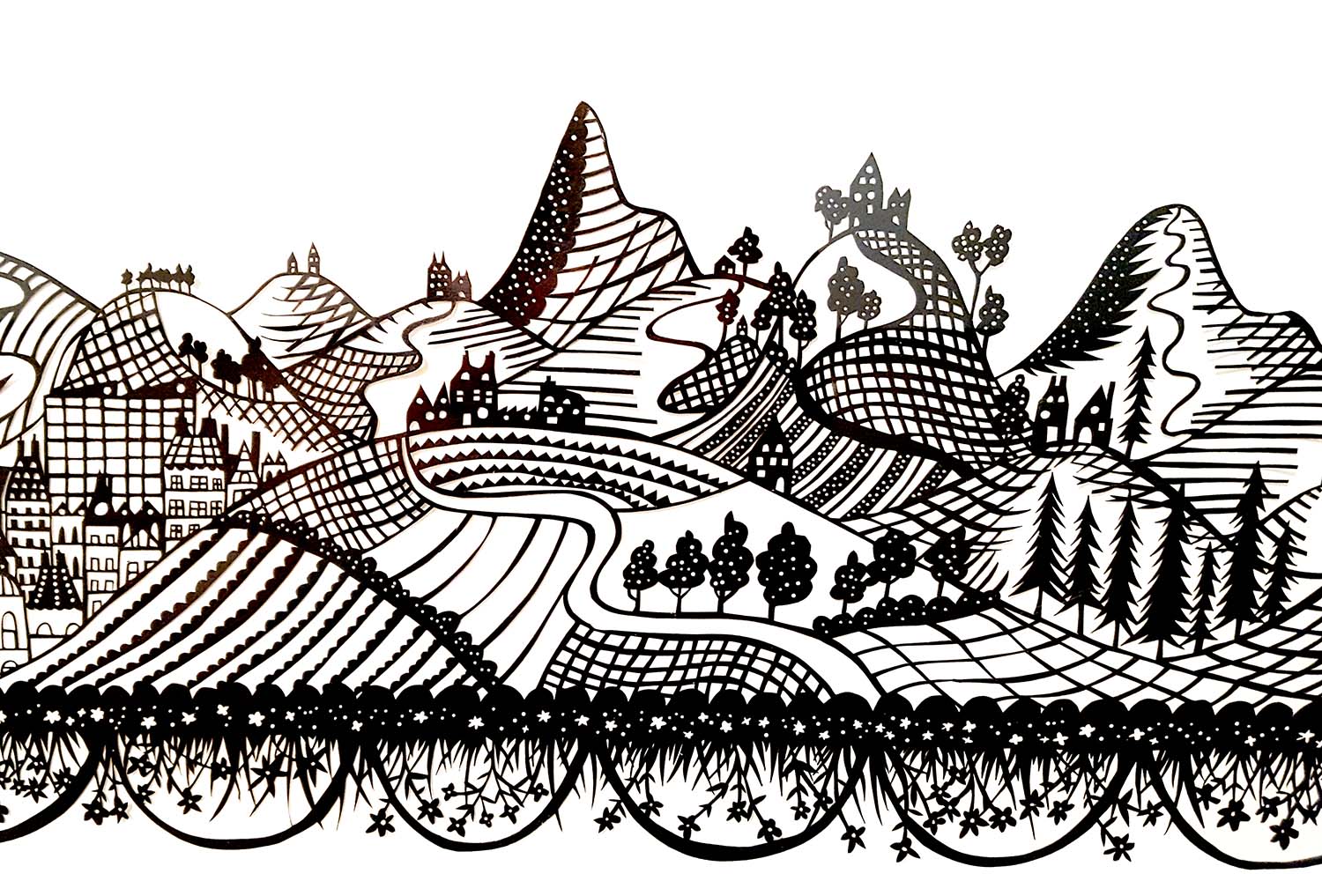 Someone had written in the comments book that the pieces were 'too expensive', but I don't think you can ever truly put a price on someone's creative vision, ability and time.
(You can buy Rob Ryan original artwork, prints and more here. I think they are priceless, and I'm saving up for this).
What I love particularly about Rob's work is the sense that what you see is just a snapshot of a moment, like in absorbing the details of the scenes he creates we're privy to a tiny moment in the great big universe of time and motion and that, well, love hasn't even got started yet.
Then there were the ceramics. How I love this vibrant design that 'thanks' the summer of 2008 for its warmth. Gratitude on a plate!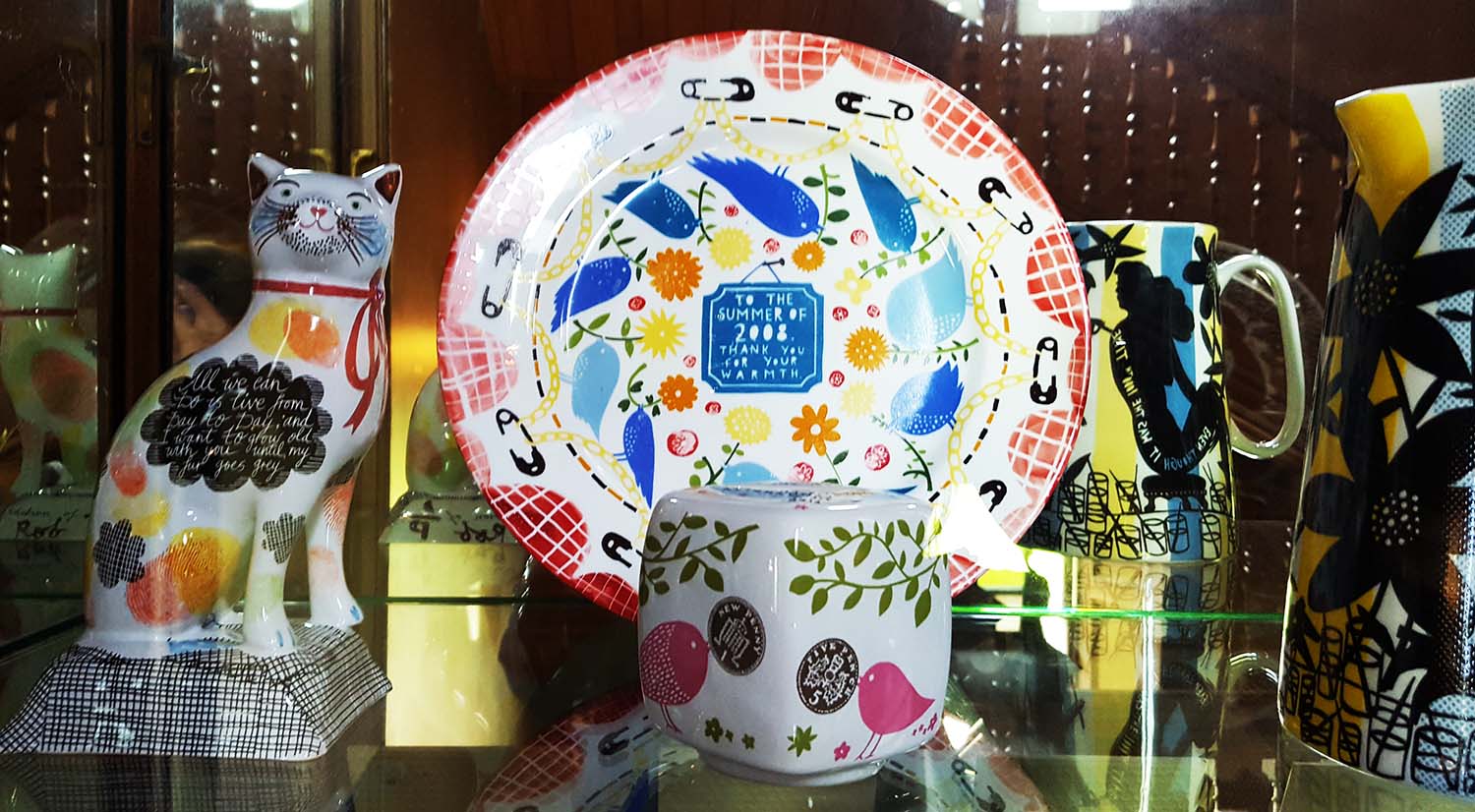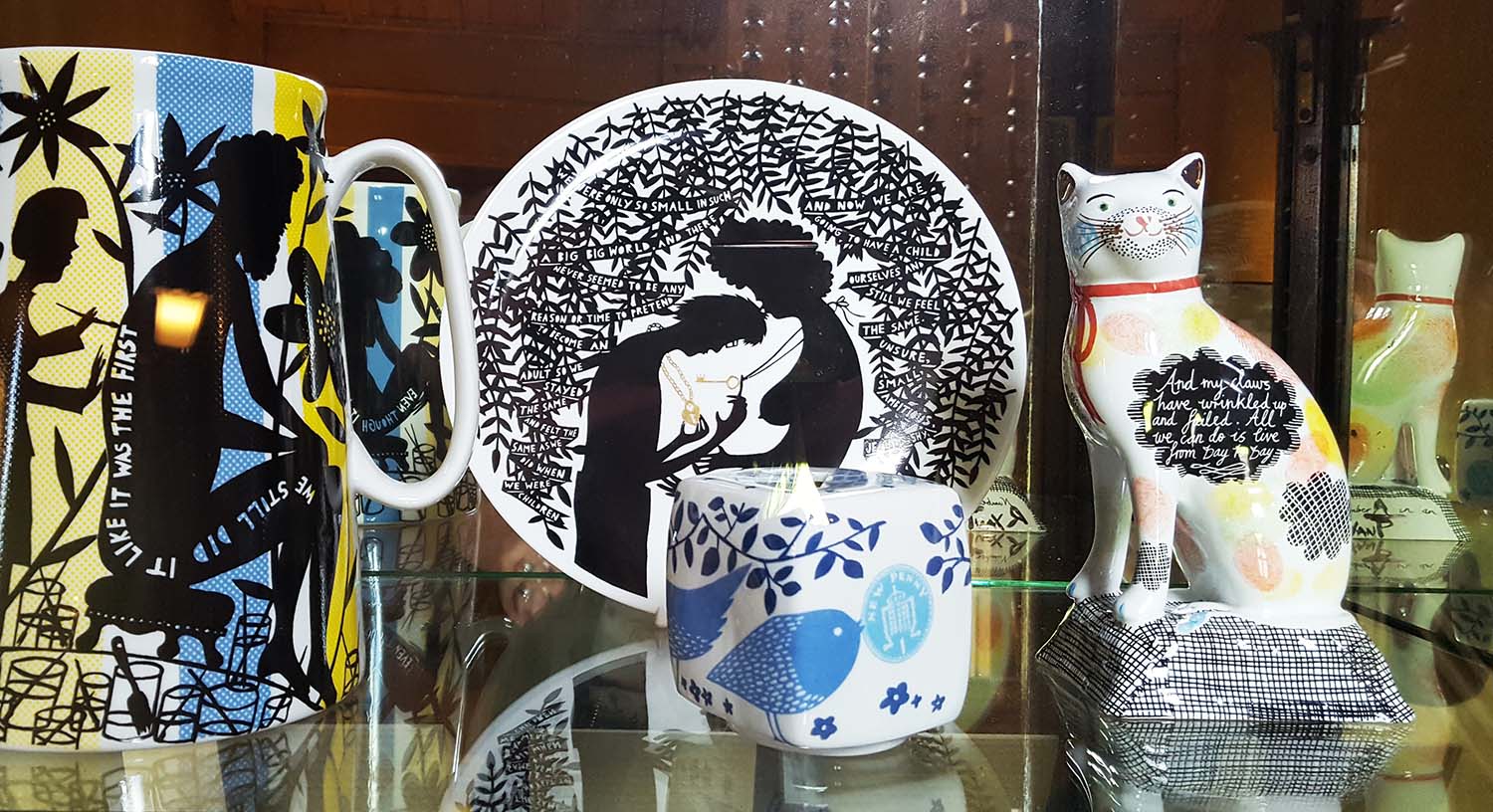 The exhibition is in the Park Gallery, but Callander House offers plenty of interesting artefacts and historical details to browse. Of most interest for me were a mock-up vintage record shop, a sweetie shop, a printer's studio... And a tea room. (I recommend the 'Royal Scottish' blend.)
The grounds are peaceful and impressive for a wander - I stumbled into these two lovebirds and there were plenty of real ducks and swans too.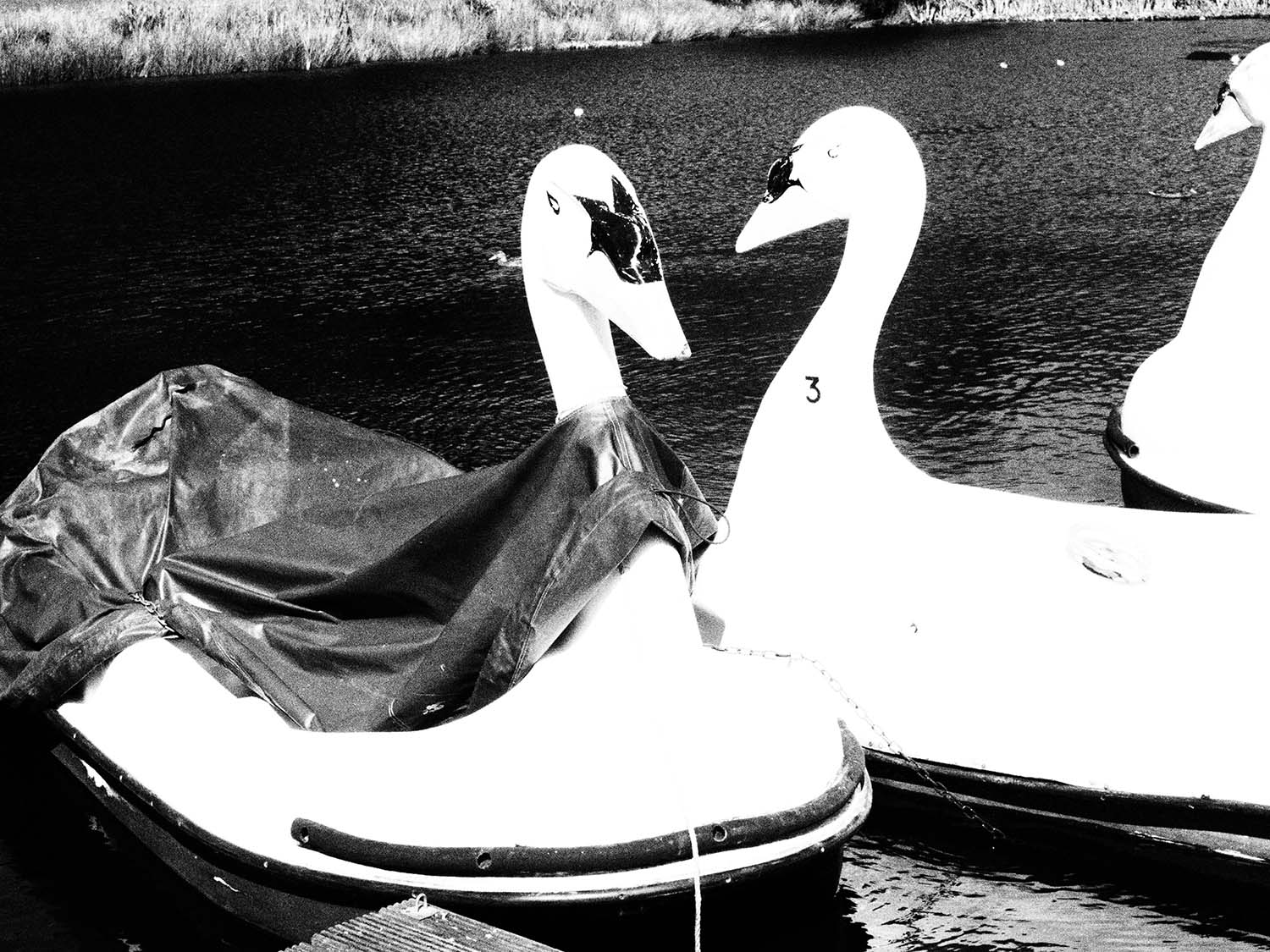 Finally, this smiley face just had to be snapped #facesinthings!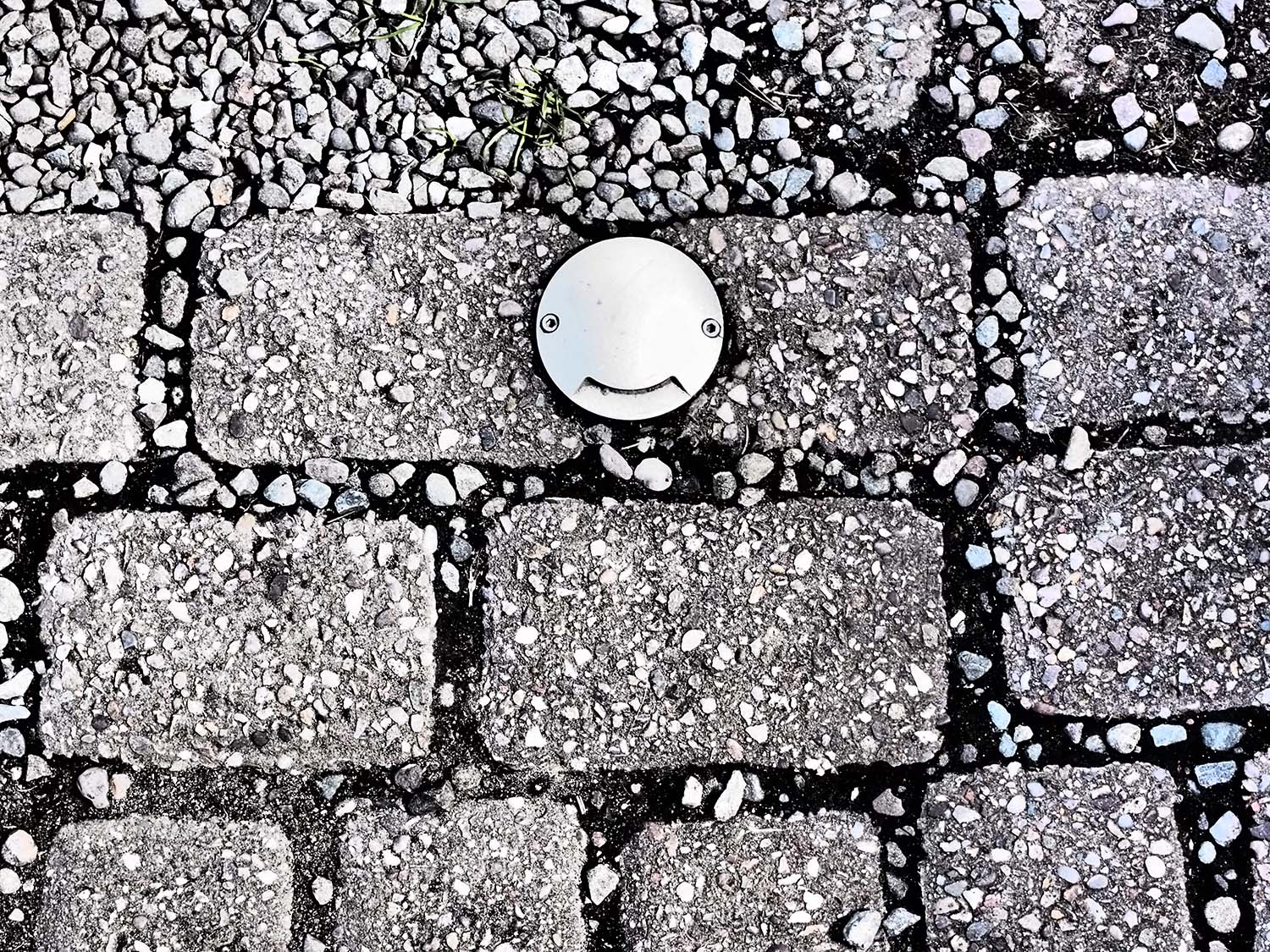 Rob Ryan's exhibition 'Love Hasn't Even Got Started Yet' runs until 4th September 2016, at the Park Gallery, Callendar House, Falkirk.