The word 'magic' for me conjures thoughts of spells, rabbits in hats, the number 7, trees with eyes, trapeze artists juggling teapots, broomsticks, feathers, black cats, smoke and mirrors and vanishing acts to defy the most outrageous of imaginations. For the latest Get Messy Art Journal season - the Season of Magic, I had the perfect inspiration: a book of fanciful paper-makes with Pierrot faces and undecipherable scripts, stars, borders, glitter, stripes and miniature theatre cut-outs.
Here's my first page: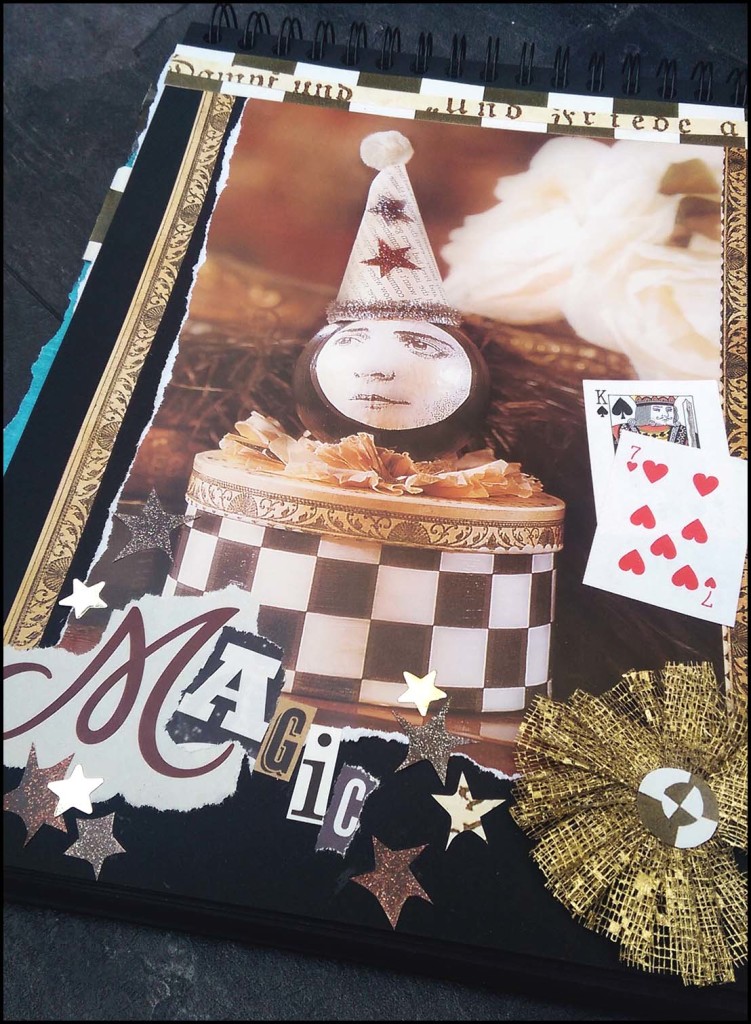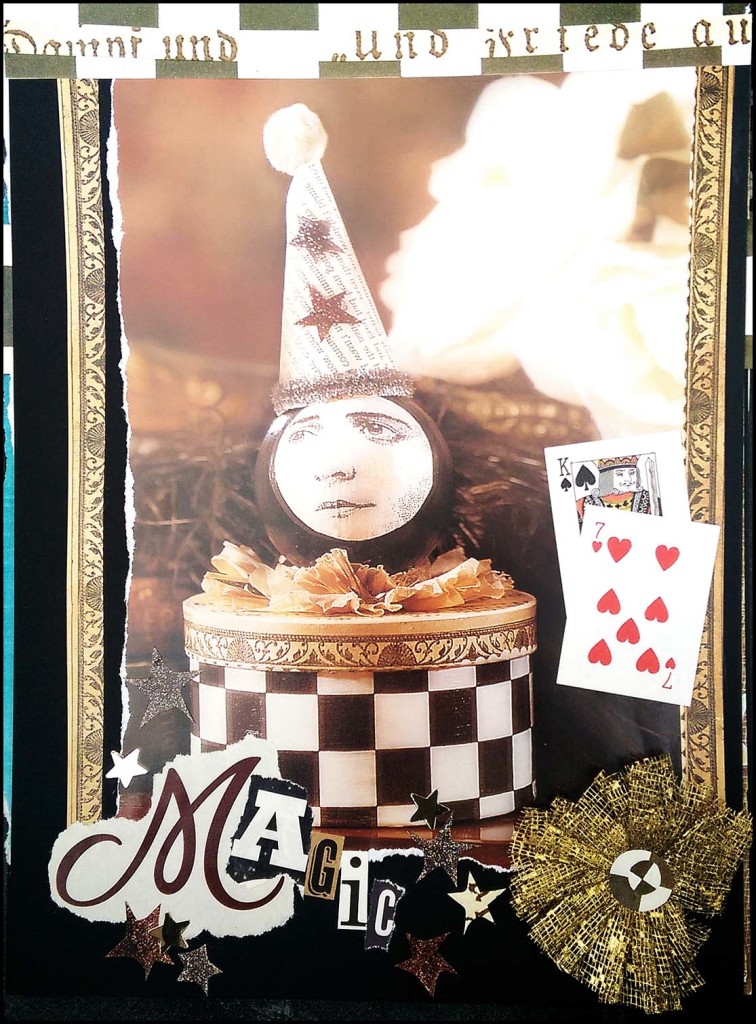 I love the colour combinations of black and gold with the checkerboard effect and the playing cards - red hearts that might lead to the Queen of Hearts and Alice in Wonderland and the Mad Hatter...because things are never what they seem.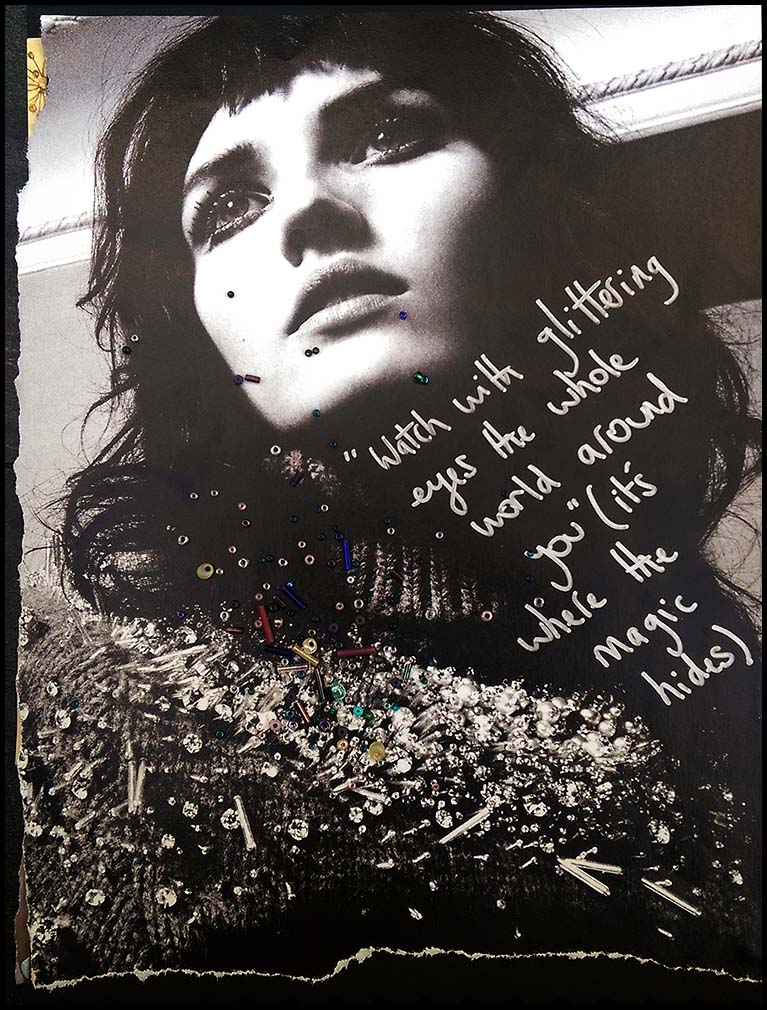 Watch with glittering eyes the whole world around you because the greatest secrets are always hidden in the most unlikely places.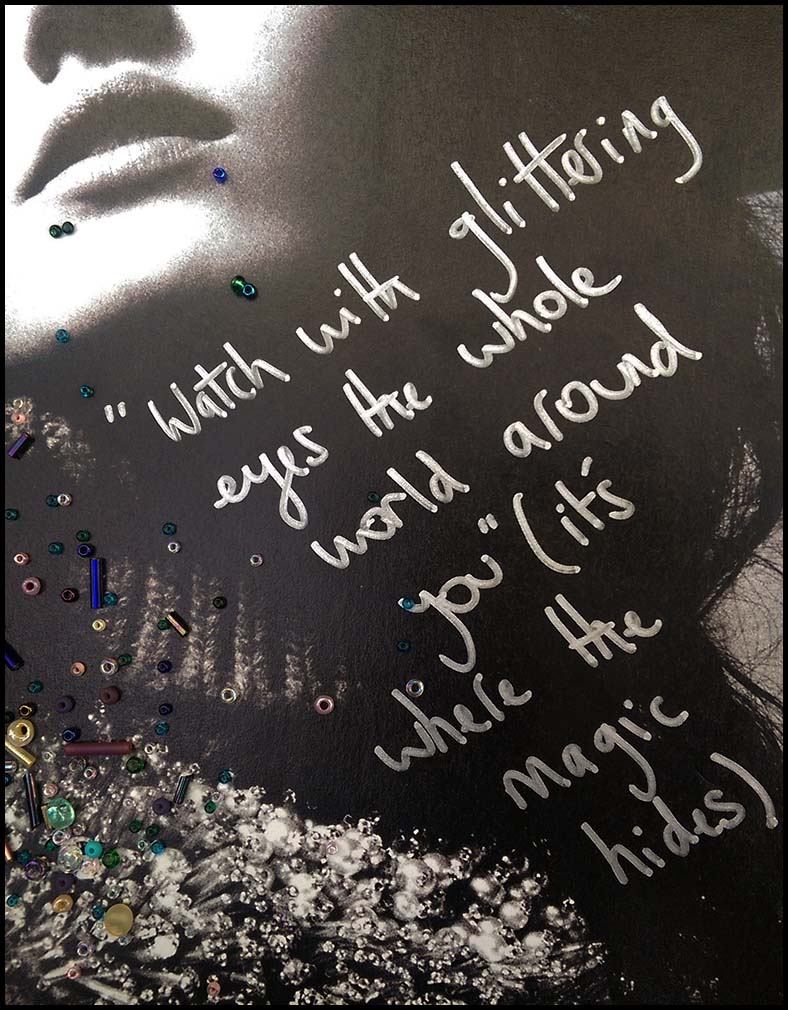 Those who do not believe in magic will never find it...

Roald Dahl
I love that quote and I love the idea of magic hiding in unexpected places; of little pockets of synchronicity appearing in the seams and hidden windows of the world, a la Philip Pullman's The Subtle Knife.
I started my week thinking about magic and heard and saw the words 'magic' mentioned and referenced all around me, which seemed to prove the point. Taking the time to really notice things around you touches on gratitude and mindfulness, and I think all of those things combine to create magic - if you have the right mindset.
Next on my reading list, and so timely for the current season, is Rhonda Byrne's 'The Magic'. I've bought it as a gift for a few friends in the past and now feels like the right time to get it on the 'magic' act myself.
I wonder what's in store for next week?