Taking part in the TinkerSketch drawing challenge this month has reignited my interest in art and drawing. I've bought new art materials, nothing fancy, but proper pencils in different sizes and a sketchbook and I've asked my family for watercolour paints for my birthday (tomorrow!)
All this arty stuff took me back to studying Art at school. I knew I'd done some decent work, and that I'd enjoyed doing it, but there was one image in particular that I remember drawing.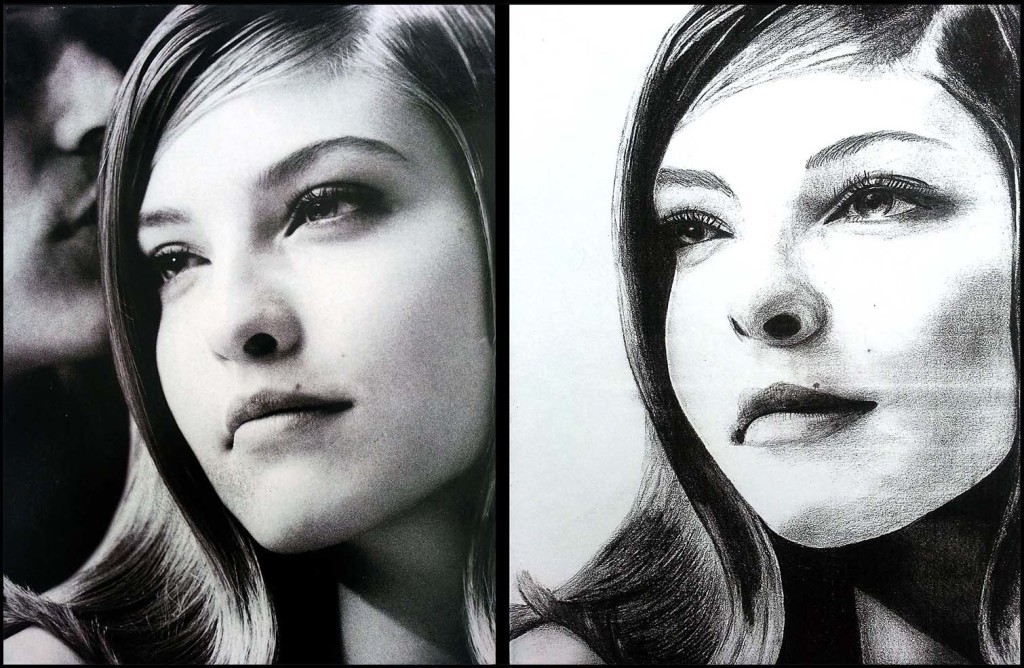 We had to choose an image from a magazine of a person's face and then draw it as accurately as possible. No abstracts, nothing improvised or hastily sketched. A proper life-like copy-cat drawing. I chose an image from what I think was a L'Oreal advert, of a girl, with a kind of Jennifer Aniston vibe going on. And I drew it.
I was 15 or 16 at the time. I was so proud of that drawing!
I retrieved my portfolio case from the loft, intact if a little dusty, and couldn't wait to rediscover my little masterpiece. But then I remembered.
When you compile your art portfolio for Higher and send it as your coursework element to the exam board, they don't return it. In fact, I think they burn it. Devastating.
And so all I have is a photocopy on cheap paper. And all I have to share here is a photograph of a photocopy.
It's not perfect. The angle of the cheek is a little wide and the nostril too. The eyes are at the wrong angle and the face is a bit...plump. The photocopy lines don't add anything.
But it's my little masterpiece and it's definitely my inspiration to carry on drawing.
How I wish I had Instagram and Pinterest when I was at school. It makes it so much easier to share work and find your arty tribe.