Pattern-bombing Glasgow has been a lot of fun. After the excitement and flurry of positive feedback from the debut of my Paisley pattern-bombed prints at the start of July, I've since turned my attentions to the city in which I spent the latter half of my teens and whose gritty experiences, rich creative scene and 'mean streets' have made me the person I am today.
I give you 'pattern-bombed Glasgow' in all its eclectic glory: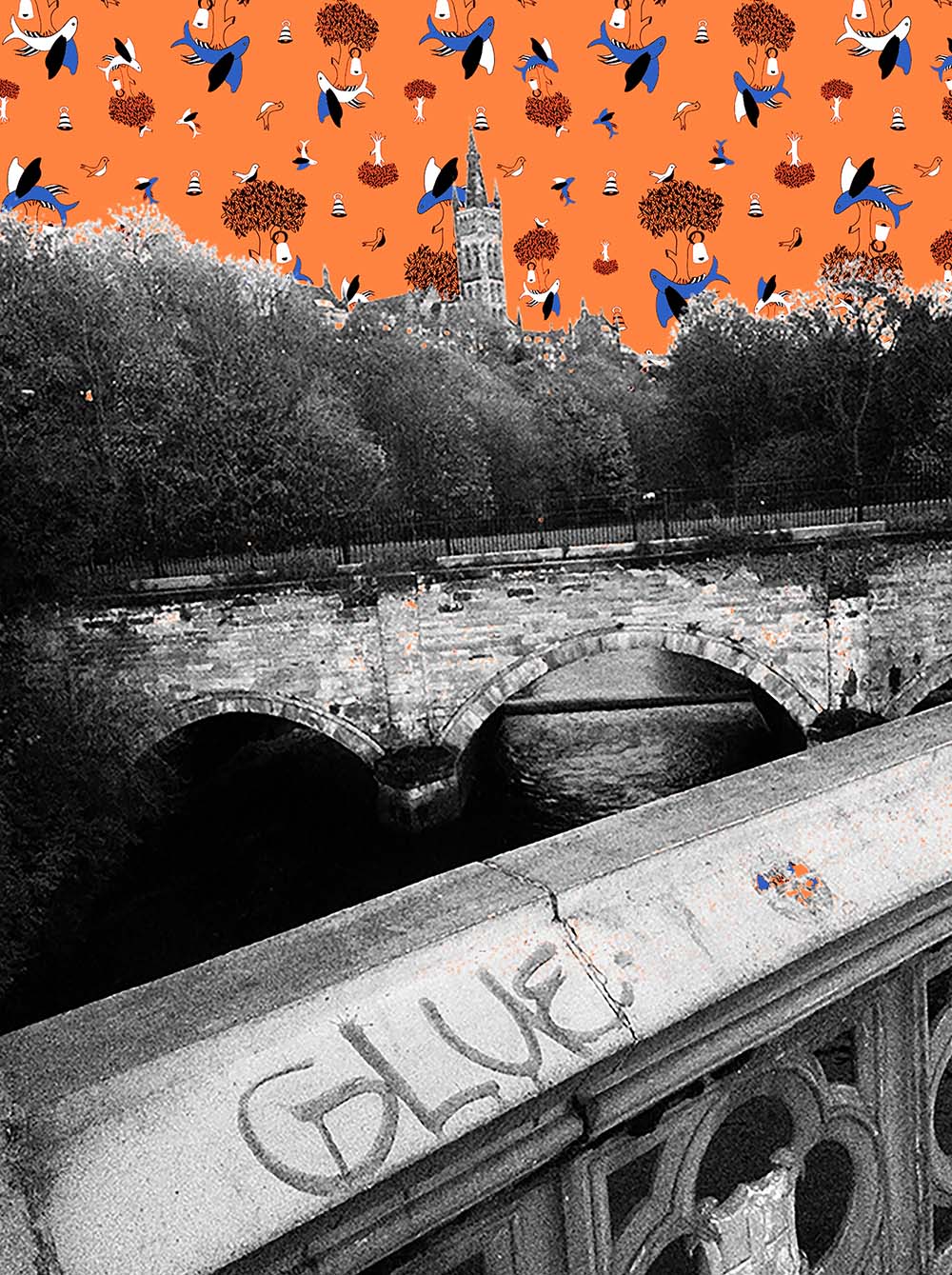 Marrying my moody, black and white images with the colourful repeating patterns of my imagination, I have created my own version of the infamous Glasgow Crest/Coat of Arms, featuring:
The Tree that never grew

The Bird that never flew

The Fish that never swam

The Bell that never rang
I've chosen my primary colours (plus green) from one of the original crest images, and am proud of the bold, crisp lines that keep it sharp and fuss-free - like the city itself.
I love seeing all of the images together like this; the different coloured backgrounds and the simple black and white version, but my favourite has to be the multi-coloured version on the white background.
I started with the single motif, but then turned it into a technical repeating pattern: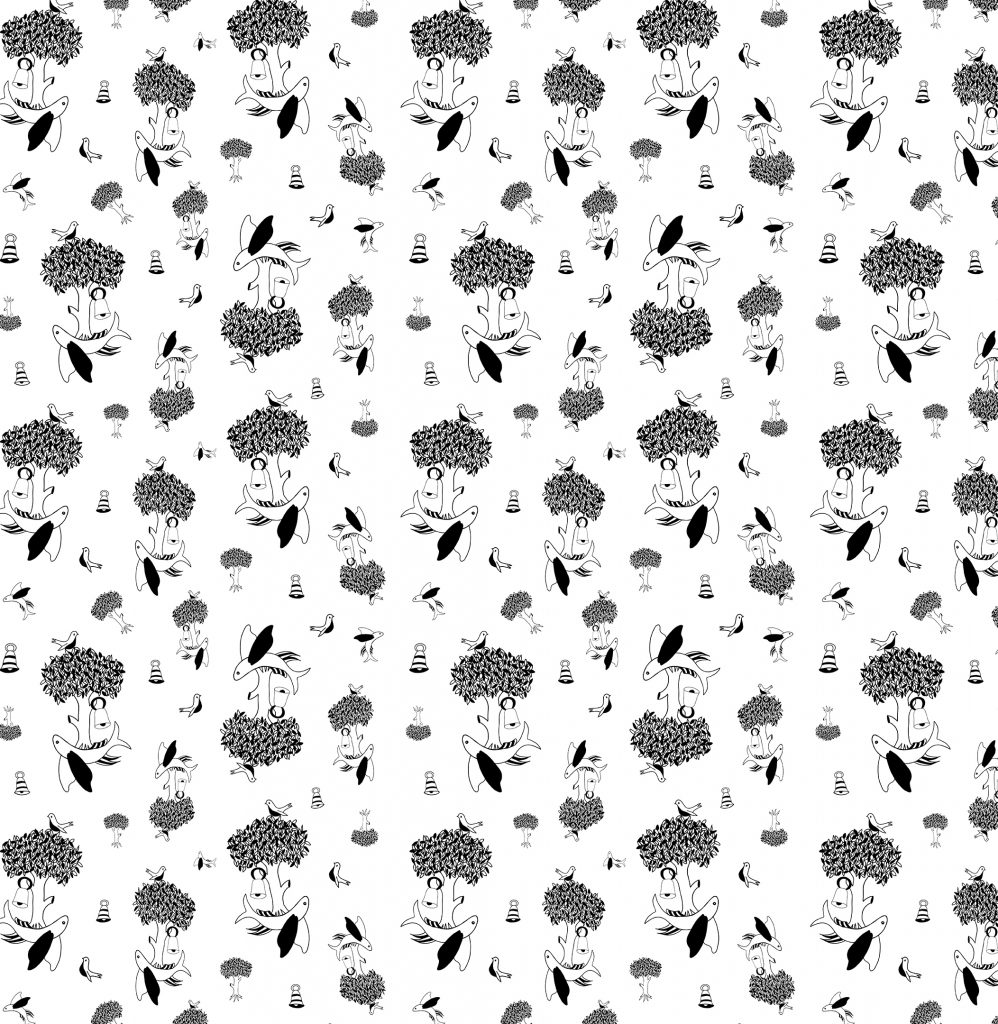 Along with other patterns such as my 'Purple Reign' (below), I then made striking new images of familiar and much-loved scenes - do you recognise the featured places?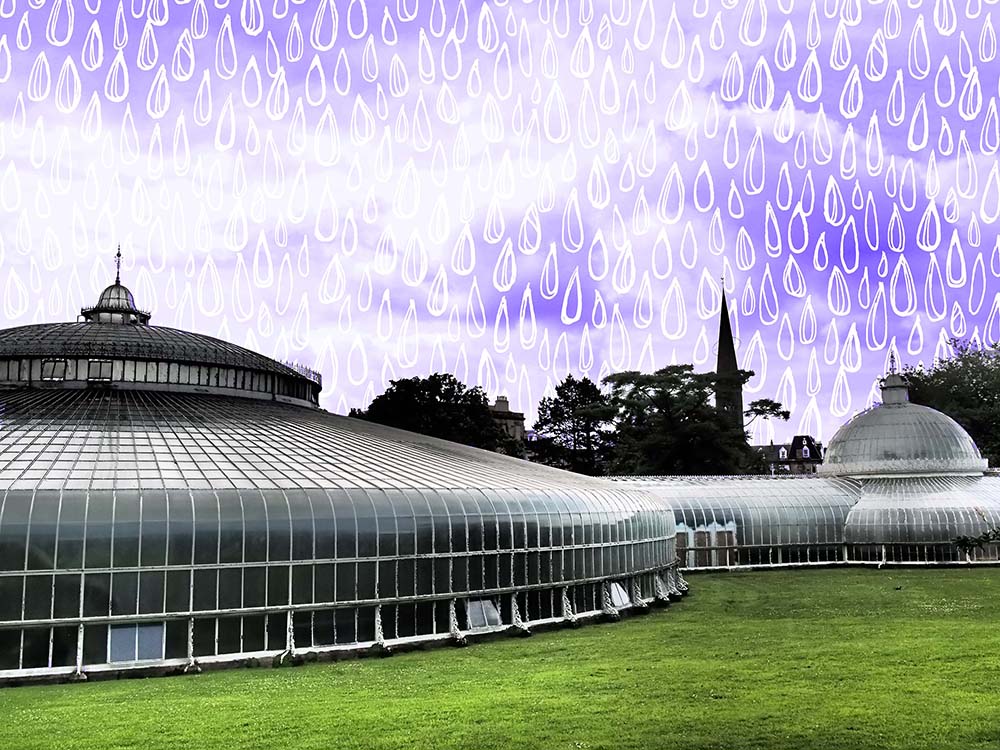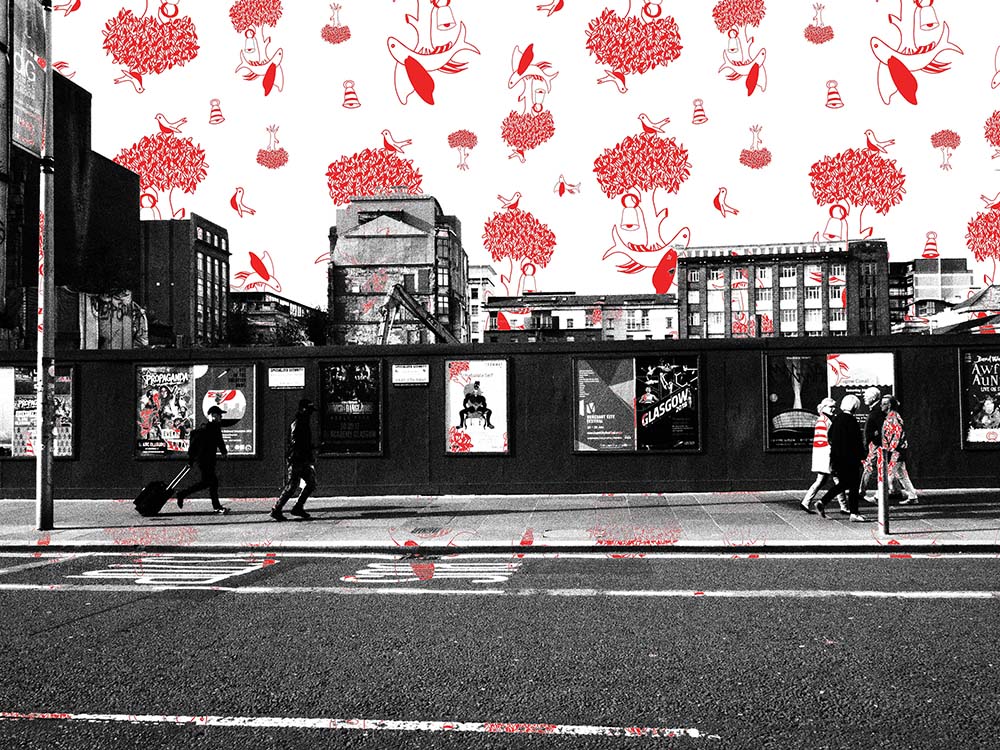 And there's plenty more. I'm stock-piling photographs of my city every chance I get, my camera always by my side.
The West End, the East End, the City Centre, Merchant City, Trongate, Charing Cross, the Clyde, the Kelvin. Famous buildings and derelict spaces and not so famous places and hidden corners and secret streets, all with their tale to tell. All of Glasgow's secrets to share, eventually.
I've got thistle patterns and lions and stitches and texture to pursue for the more 'tactile', mixed media vibe. How could I not with my background in textiles and fashion?
And fashion. I've not even started on that yet.
It's exciting to discover my artistic potential in this way and the endless source of inspiration that surrounds me.
Over the coming months: watch this space!