My last collage was for the theme of 'YELLOW', then I missed a few. July's theme is 'STRIPES'.
Geometrics are definite, daring and inspiring.
When I think 'stripes' the image in my head is of a stereotypical French person in a long-sleeved Breton top. With onions. I also think of zebras.
Keeping it strictly fashion, the centrepiece of this collage is an illustration by René Gruau. J'adore.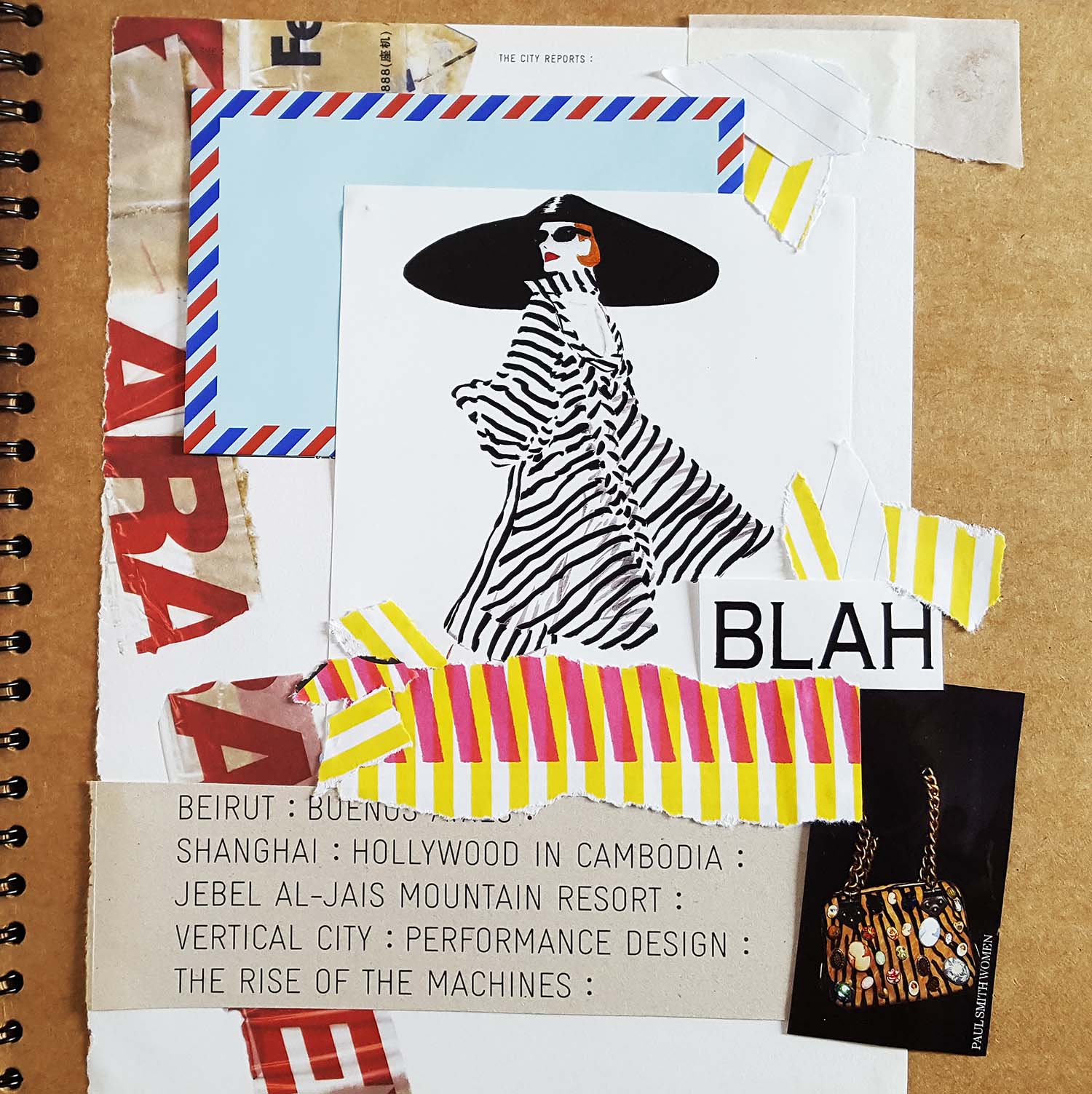 I think she's chic, sophisticated and up to date on the latest trends, stripes or otherwise. And she's a jet-setter, oh yeah.
Beirut, Buenos Aires, Shanghai, Hollywood in Cambodia...
Everything else is just, you know? BLAH.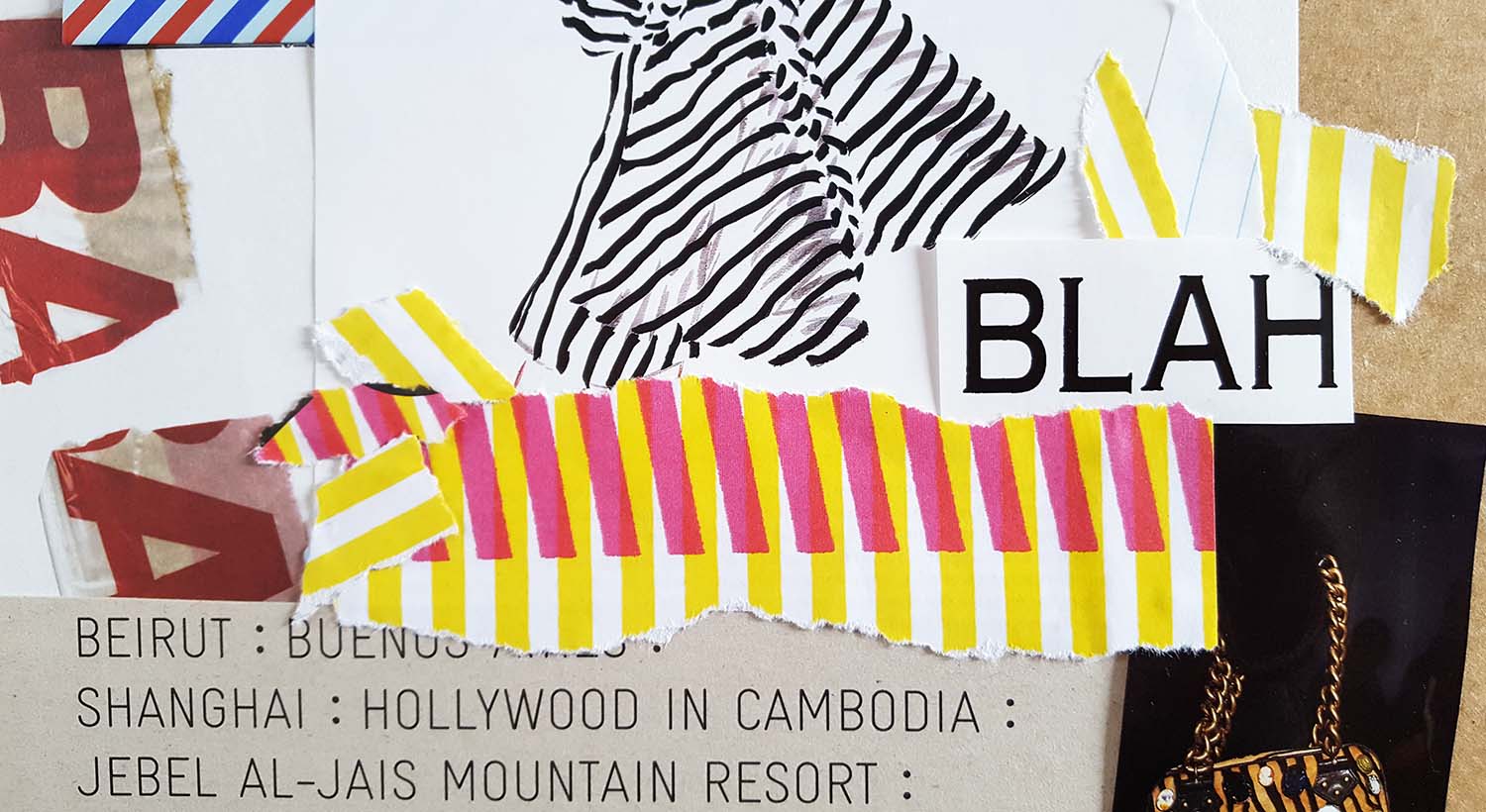 There's another page to this month's collage too.
I was going to create the male counterpart to René's exotic, striped lady. But I never got that far.
I'm including him anyway because...striped shirt and shades.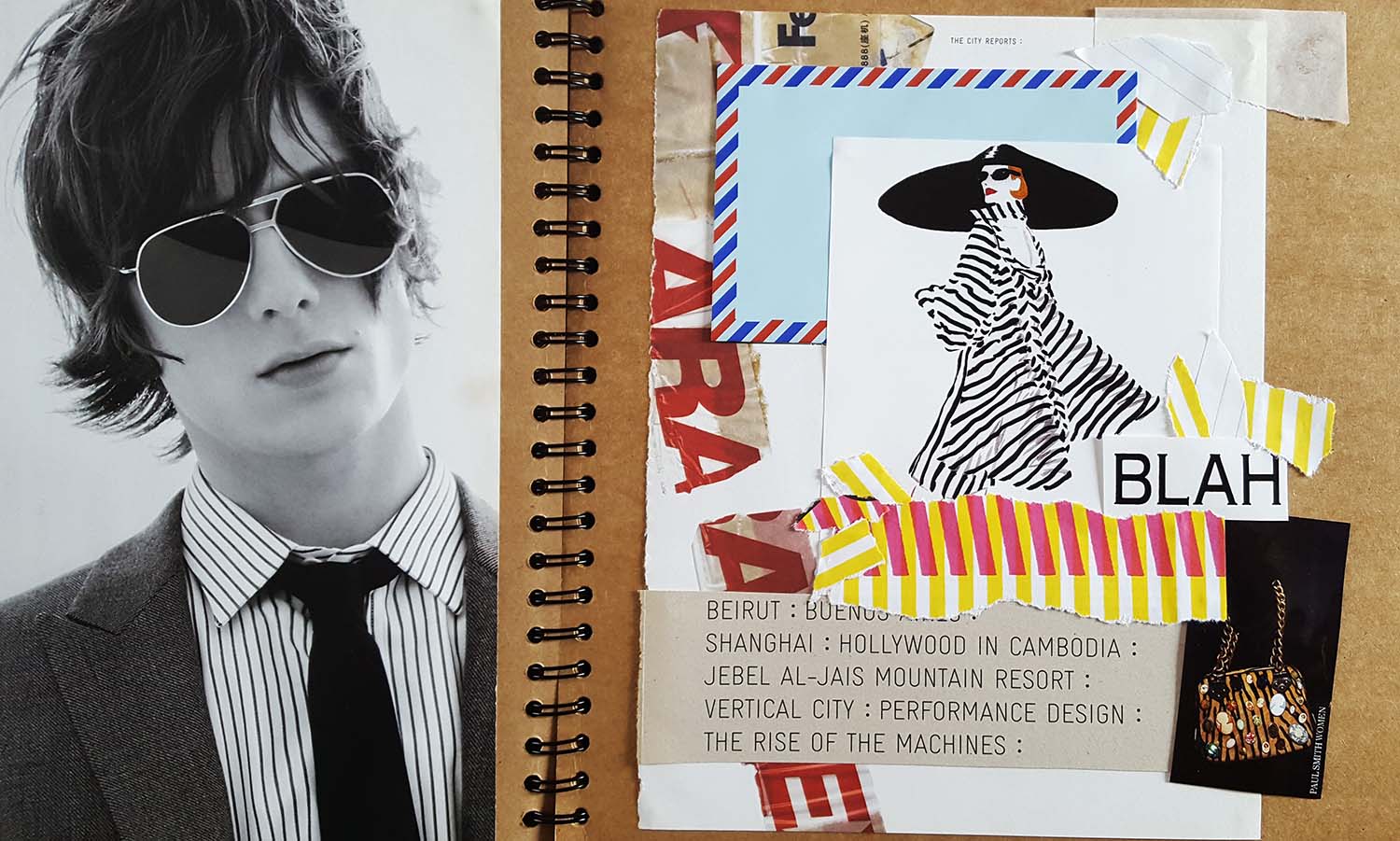 Find out more and join The Collage Club - creative prizes are up for grabs every month.
PS. Vertical City - does that exist? I think I'd like to visit, being tall and all.