Last month I learnt how to make digital patterns, and then DIY got in the way. But as I slowly work my way back to creativity, I've found myself obsessed all over again with mountains. Last year I made a book called 'My Experience with Mountains' featuring the glorious hulks of snow-capped landscape that I'd witnessed on a trip to Glencoe.
Mountains take your breath away and provide (creative) perspective. They are giant and almighty making every problem seem less, reduced, inconsequential next to the majesty of a mountain. And they're free to enjoy. Immovable. Permanent (earthquakes notwithstanding), unique, in abundance. A feature of our world; a natural beauty.
So I've started experimenting with ideas and creating patterns to complement all I have to say about mountains: the marriage of art and words in mountains.
Doodling and scribbling. Looking up co-ordinates and plotting out colour-ways. Mountain mists and mountain tracks.
I'm drawn at the moment to winter white, mauve, lilac, misty blue, purple.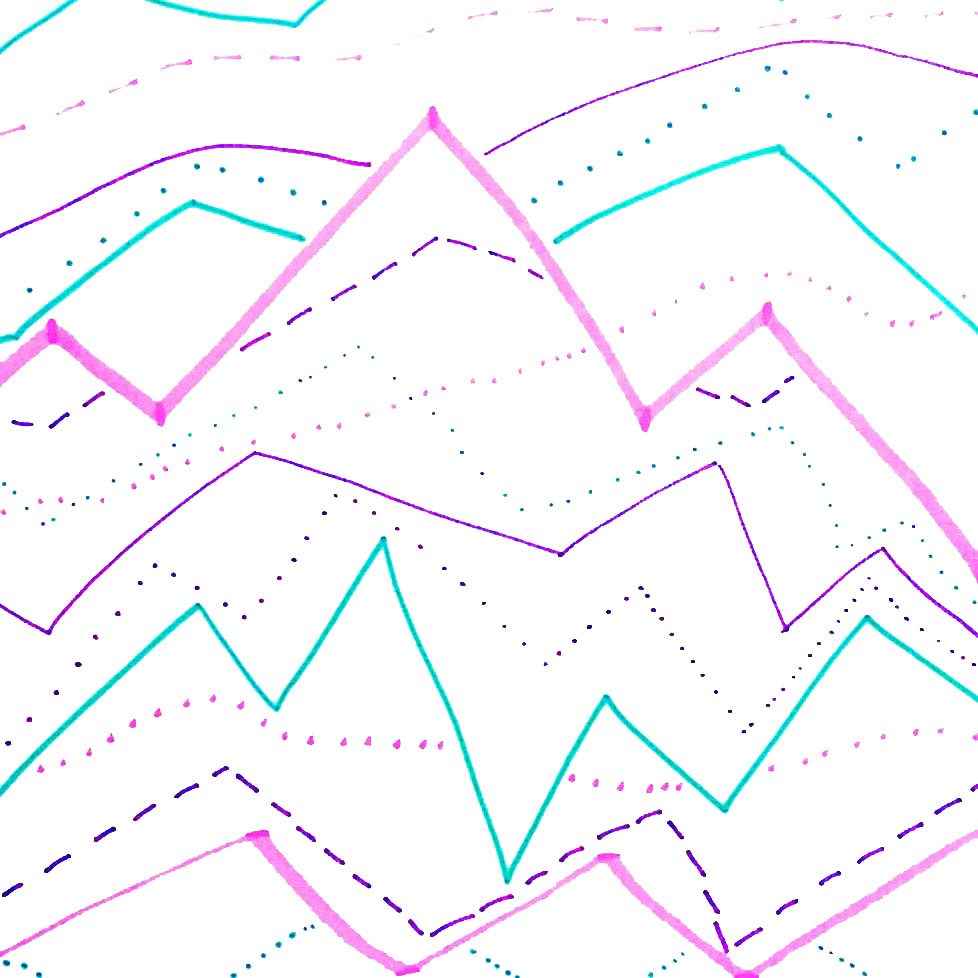 And I've started a little Pinterest board to save my mountains of pattern inspiration:
https://www.pinterest.com/daintydora/mountains/
What are your thoughts on mountains? Which mountain ranges are within your grasp? I'd love to visit the Andes and the Pyrenees...