Last week I posted my first 'Happy' pages for the Get Messy Art Journal 'Season of Happy'...but this week I found myself drawn back to the merry-go-round of MAGIC. These pages are more like collages as there is not much journaling. Sometimes you just need to go with that (and I've left spaces to go back and journal in the gaps).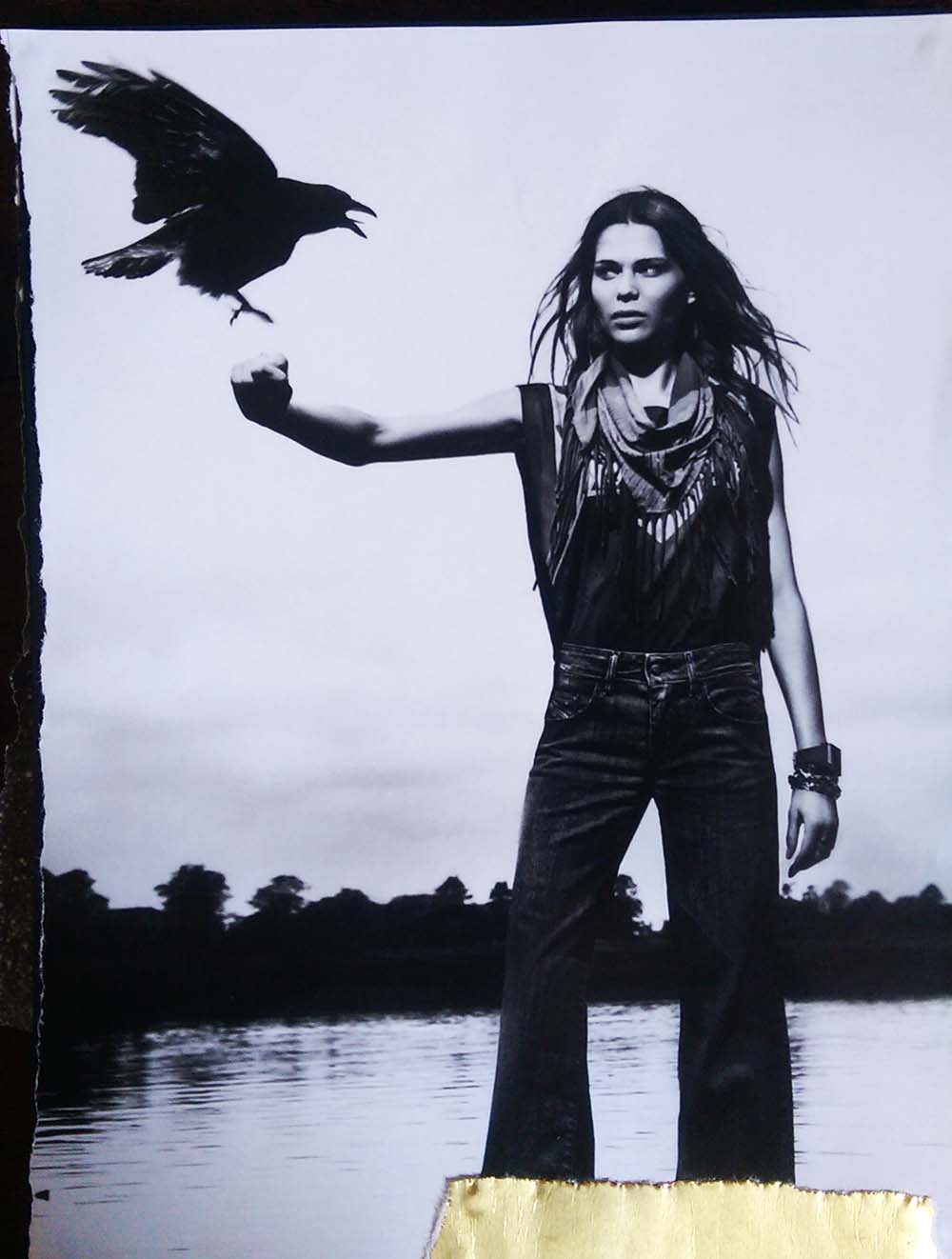 Birds, ravens, hawks, eagles - harbingers of the dark arts?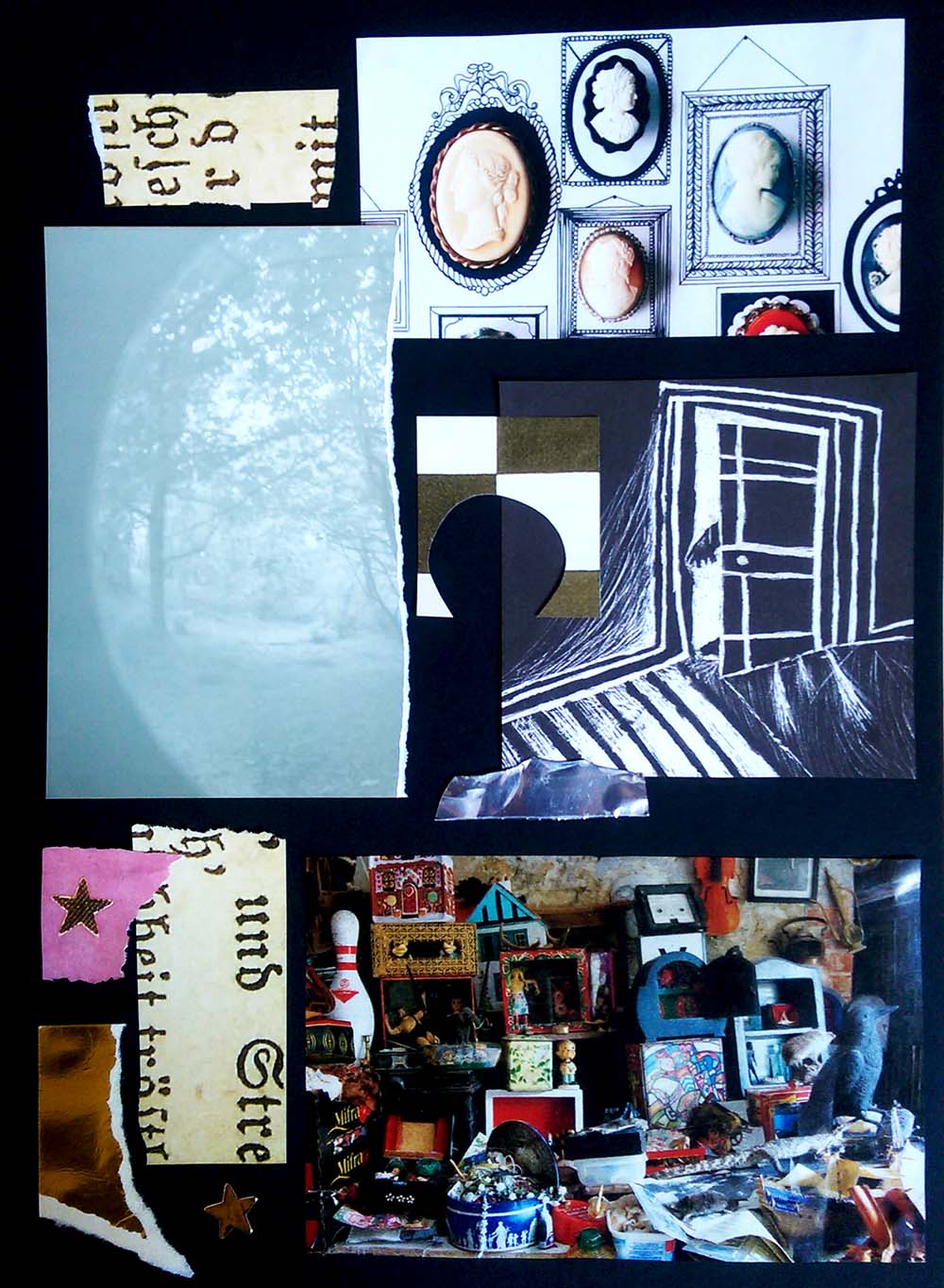 I've used the little scraps and torn papers from the creation of other pages to create a 'collage of magic'. I particularly love the over-exposed fisheye print of the woodland path at Jupiter Artland...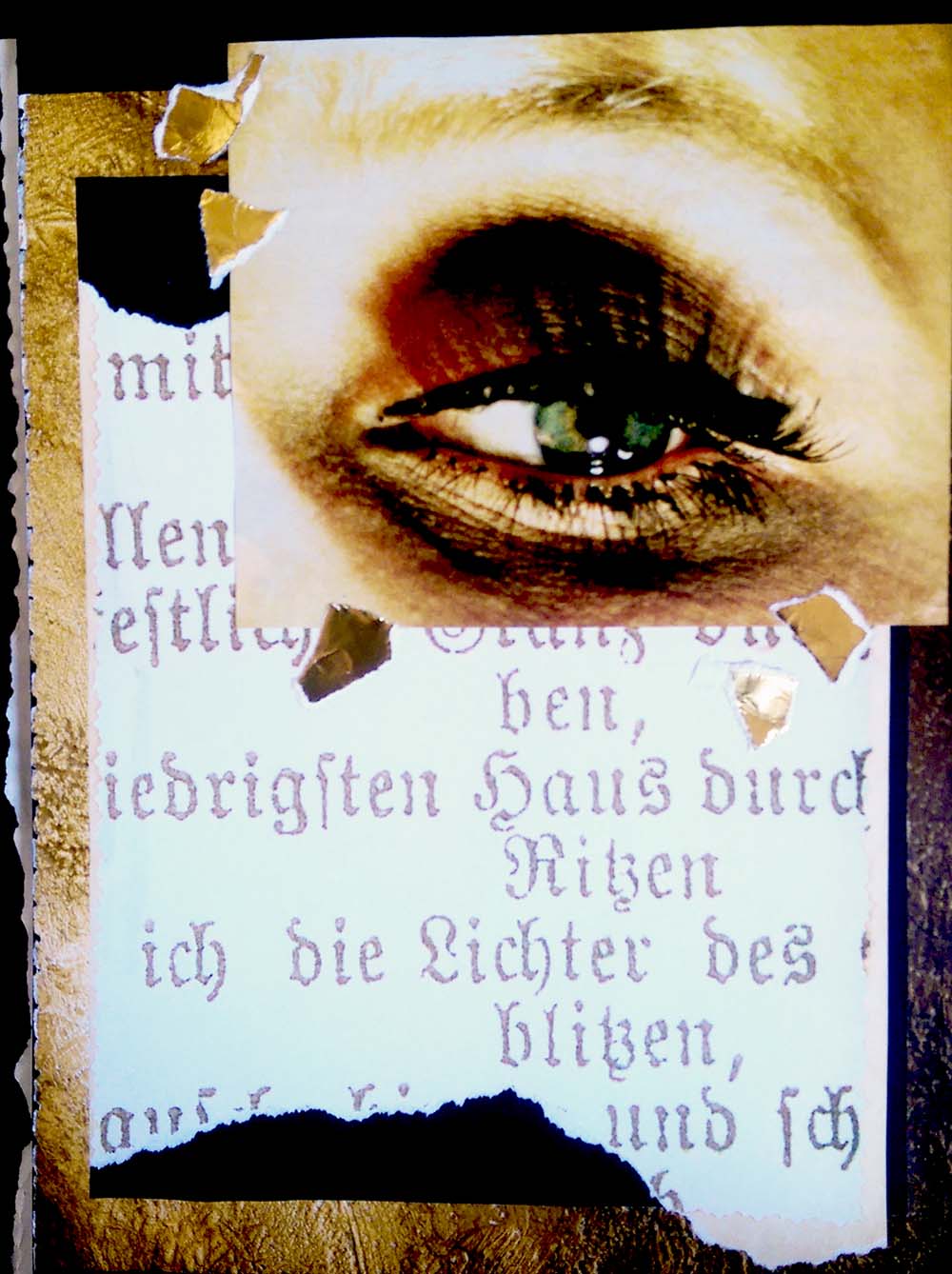 When I was growing up, my Nana always had a 'magic eye' to see what I was doing and achievements at school.
Obviously it was really my Mum telling her things, but I love the idea of the magic eye because it made me feel special, like I had a secret, and that my Nana was watching when I first learnt to swim (she was a professional lifeguard).
I still believe in the magic eye, and there is a lot of imagery dedicated to the symbol of the eye in different religions as well as in ideology of clairvoyance, crystal balls, tarot, etc.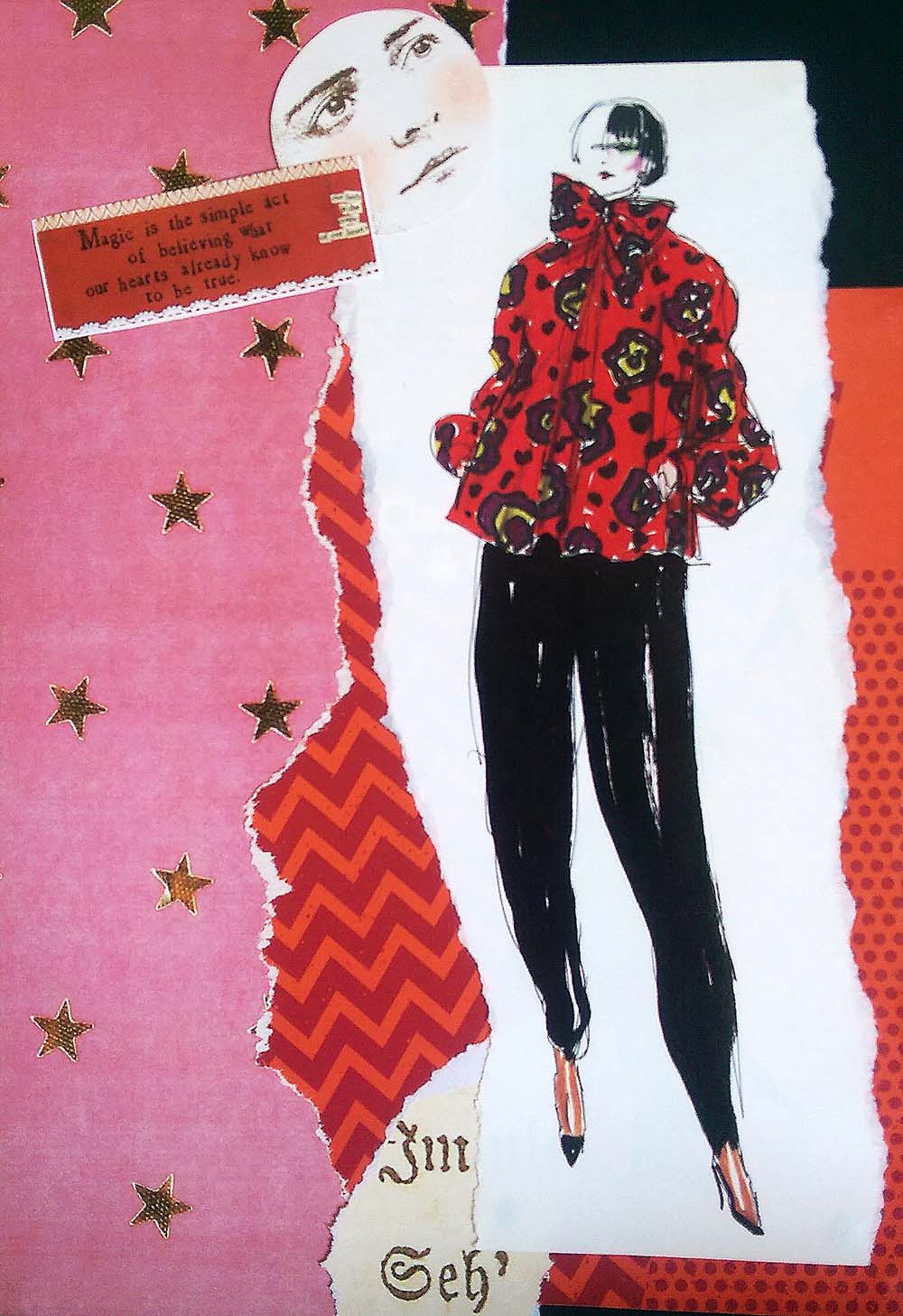 I love the quote in the image above, and the idea of 'seeing with your heart' which becomes an inner eye:
Magic is the simple act of believing what our hearts already know to be true."
This image is inspired by the paper theatre that made me think of Punch & Judy and other magic/illusion shows, where we believe what our eyes see (and the magic is what is hidden).
I love the circles of colour that conjure the madness and energy of the circus. The cut-out reflective sheet hints at the gaps in what is seen and what is invisible, as well as the hoops acrobat performers use in their acts when suspended in mid-air.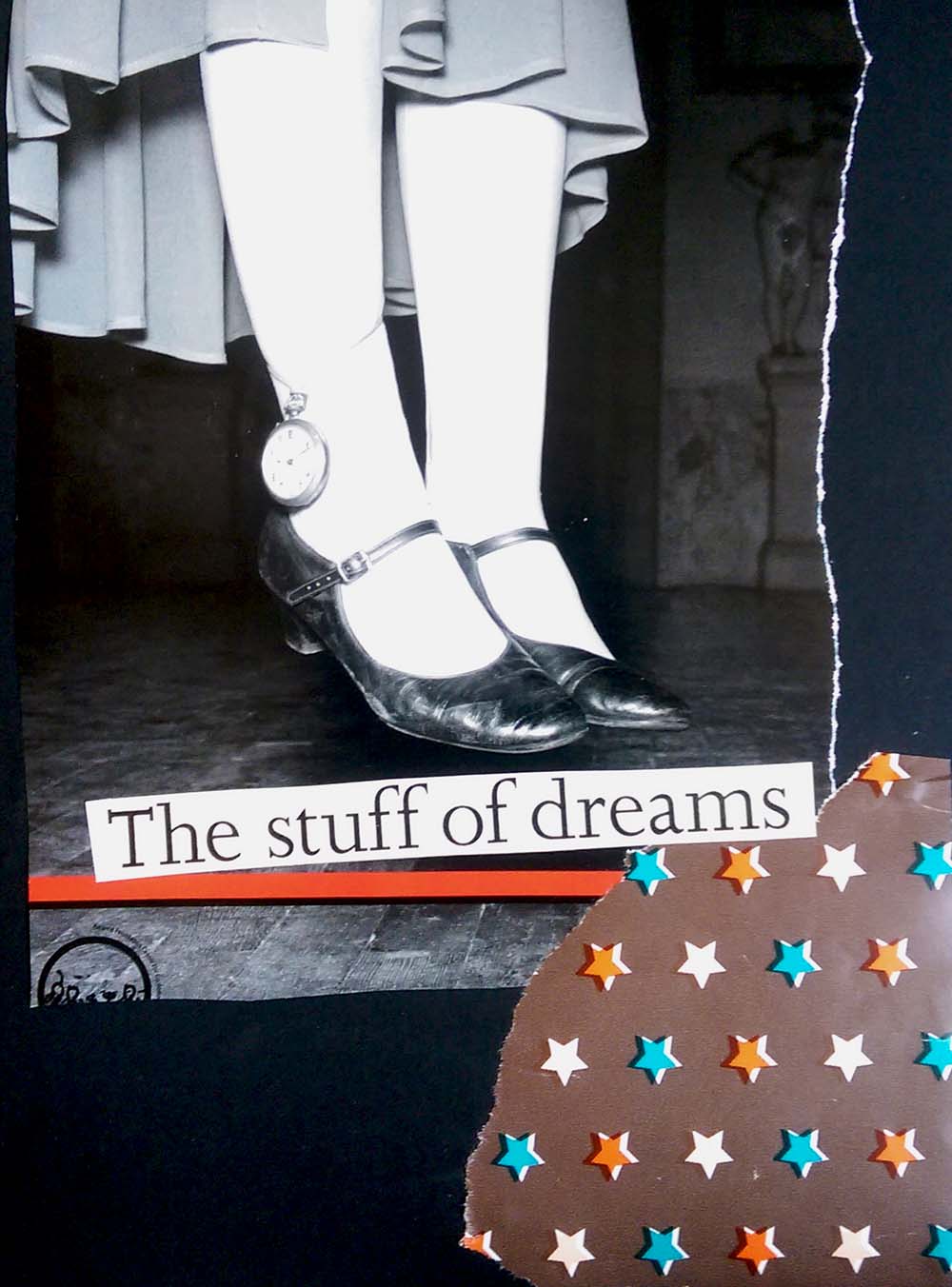 I'm a bit obsessed with the idea of cut-off legs, feet and shoes like this post inspired by Dorothy from The Wizard of Oz.
The anklet clock makes me think of the White Rabbit in Alice in Wonderland while the image overall reminds me how fantastical and surreal dreams can be.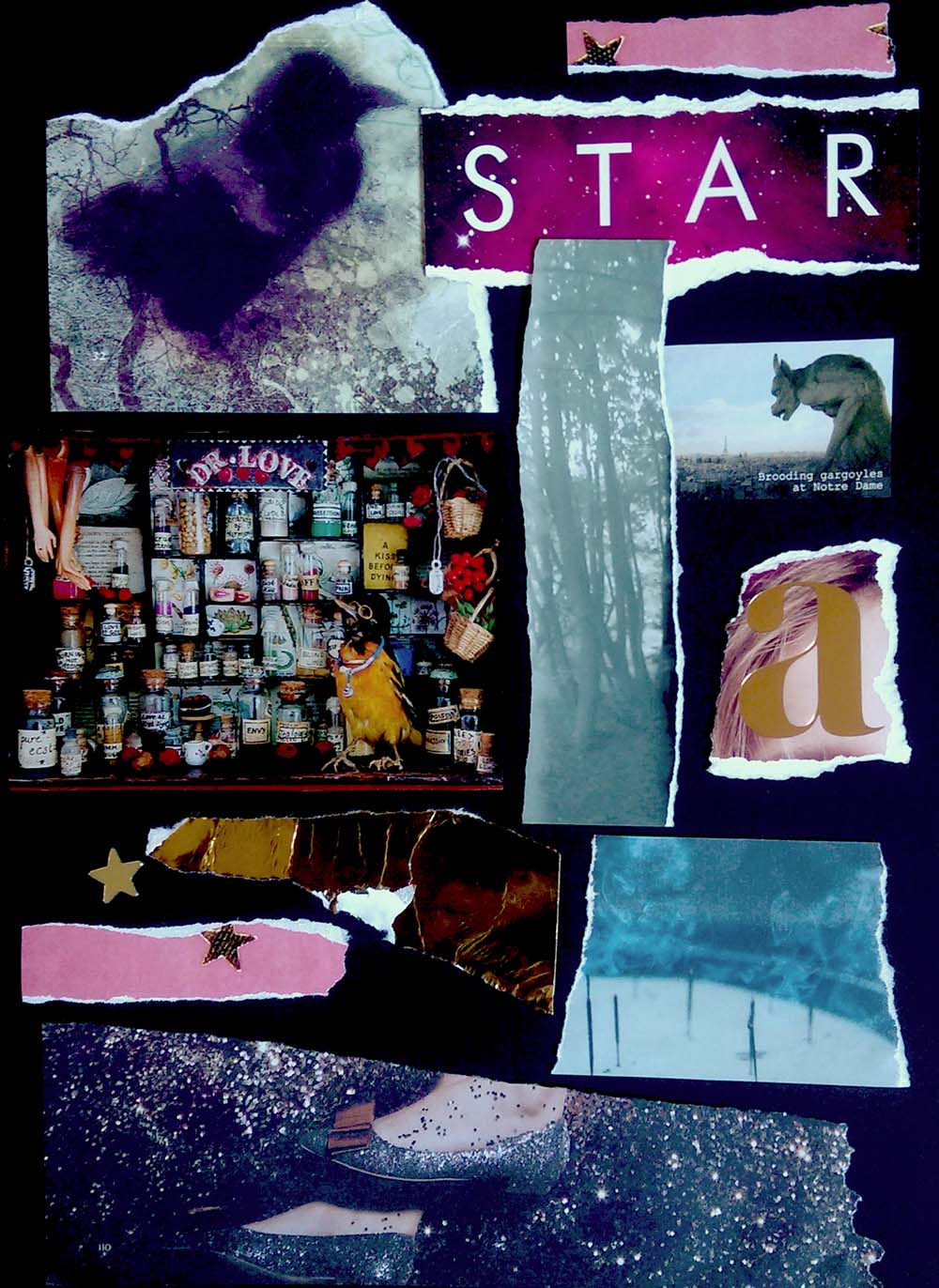 Finally, another 'collage of magic' pieces with stars, glitter, smoke, birds, a gargoyle, another foggy woodland print and more feet in Dorothy-esque glitter slippers.
Have a magical, colourful, inspiring and creative weekend!