Lists are a big part of my life. Words equally so. But lists are always so provocatively there: calling, shouting and screaming for attention. To-do lists. Shopping lists. Bucket Lists.
When I heard the latest Get Messy season was all about LISTS, I was excited at the idea of making fun lists, creative lists, arty lists and listing as an insight into my life right now.
I knew straight away I would use this spotty-covered notebook with its creamy pages of handmade paper.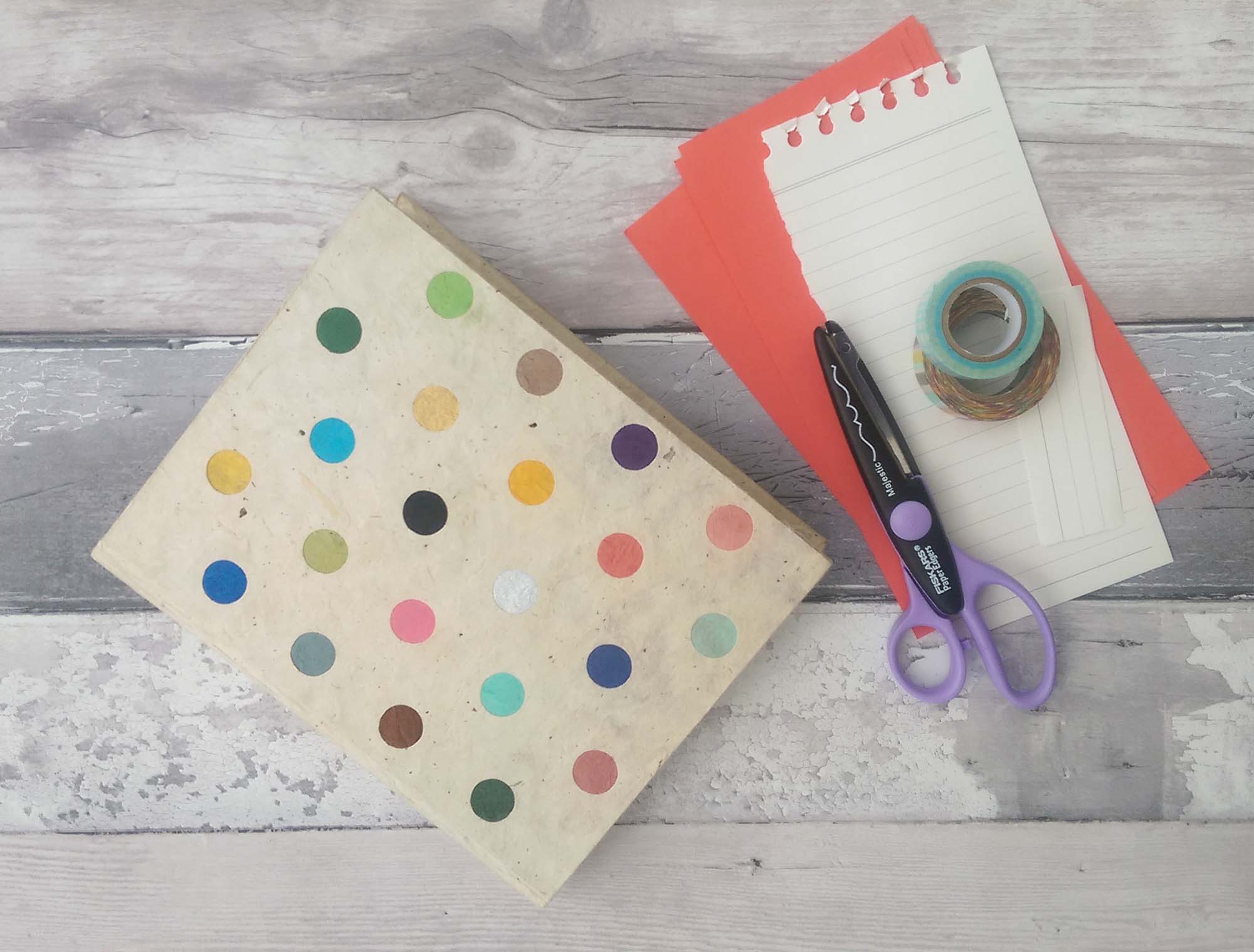 I bought it circa ten years ago and was too 'scared' to use it in case I 'messed' it up.
But that's the whole point of Get Messy art journaling. And what if I never got around to using it? What if no projects were ever special enough for these handmade pages?
'You need to make a mess to create art' - that was my first crucial lesson.
One of my favourite Get-Messy-mantras is 'use that special paper/book/washi tape/art set/insert-name-of-any-precious-thing-being-saved-for-a-rainy-day - THIS is the special project. YES!
My lists so far: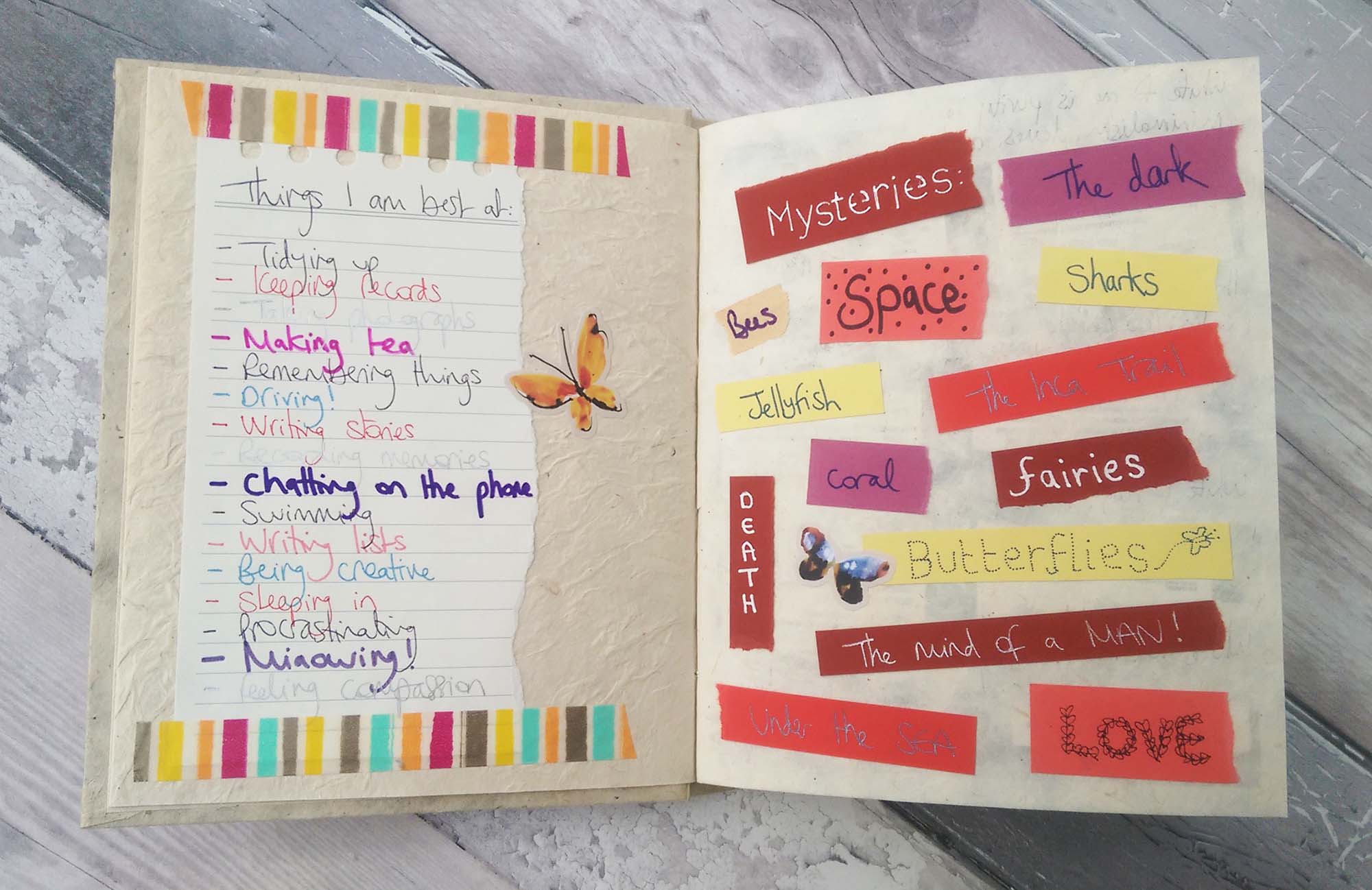 It was strange to write down a few things I am good/best at, and this page isn't so journal-y, it's literally just a list. A literal list.
But I also loved the simplicity of it with the striped washi tape, something which I think the beautiful paper of this notebook inspired.
Meanwhile, mysteries to me are definitely things that I have no real experience of such as 'under the sea' and 'SPACE' and 'death'.
But they also include the beautiful mysteries of the natural world:
The short life of a butterfly, the solitary life of a shark and the disappearance of bees. The Inca Trail is a mysterious place I'd love to visit one day.
I added 'the mind of a man' because, well, they are from Mars.
These pages turned out lively and colourful and I love that the butterfly crossed the page...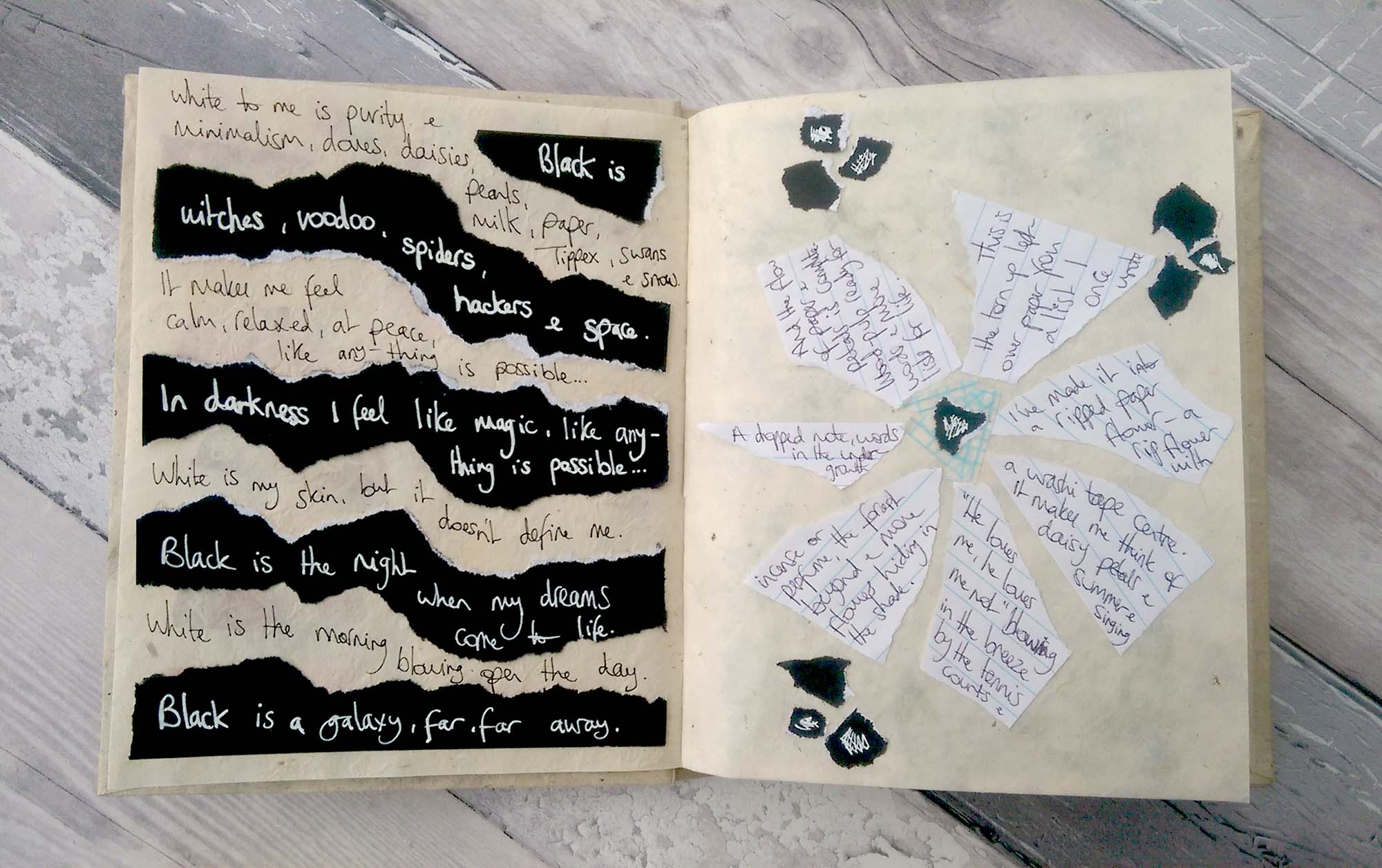 My second spread is all black and white.
I love the black 'mountains' of ripped paper and the ideas that flowed through my head when I thought of those colours.
BLACK is witches, voodoo, spiders, hackers and space (and magic). WHITE is purity and minimalism, doves, daisies, pearls, milk, paper, Tippex, swans and snow.
The white flower came about through ripped up notepad pages that I chose to tell a little story on, their petals scattering away like those ripped out for a game of 'he loves me, he loves me not.' Ah, I remember playing that!
I surprised myself with the way these pages are so devoid of colour compared to the previous pages.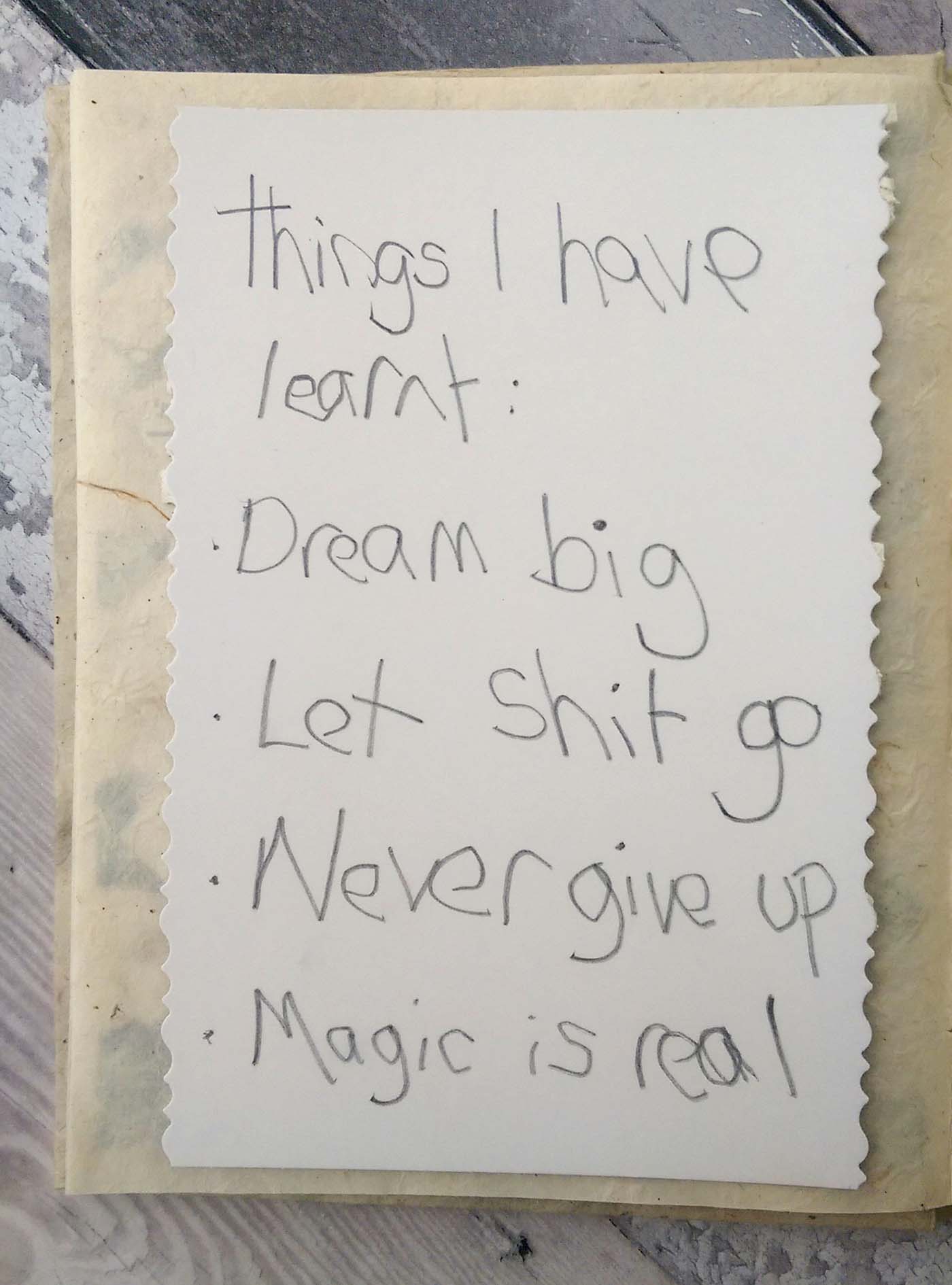 I didn't have time to do much more, but for a very simple (unfinished?) page, I used my non-dominant hand to write down some 'lessons' I've learnt over the years. These came quite spontaneously despite the writing feeling very strange as my left hand clutched the pencil.
My plan was also to write a few notes in the front of my notebook, like a secret list to myself, maybe a little quote on my typewriter, but the ribbon got all caught up and it needs a little TLC...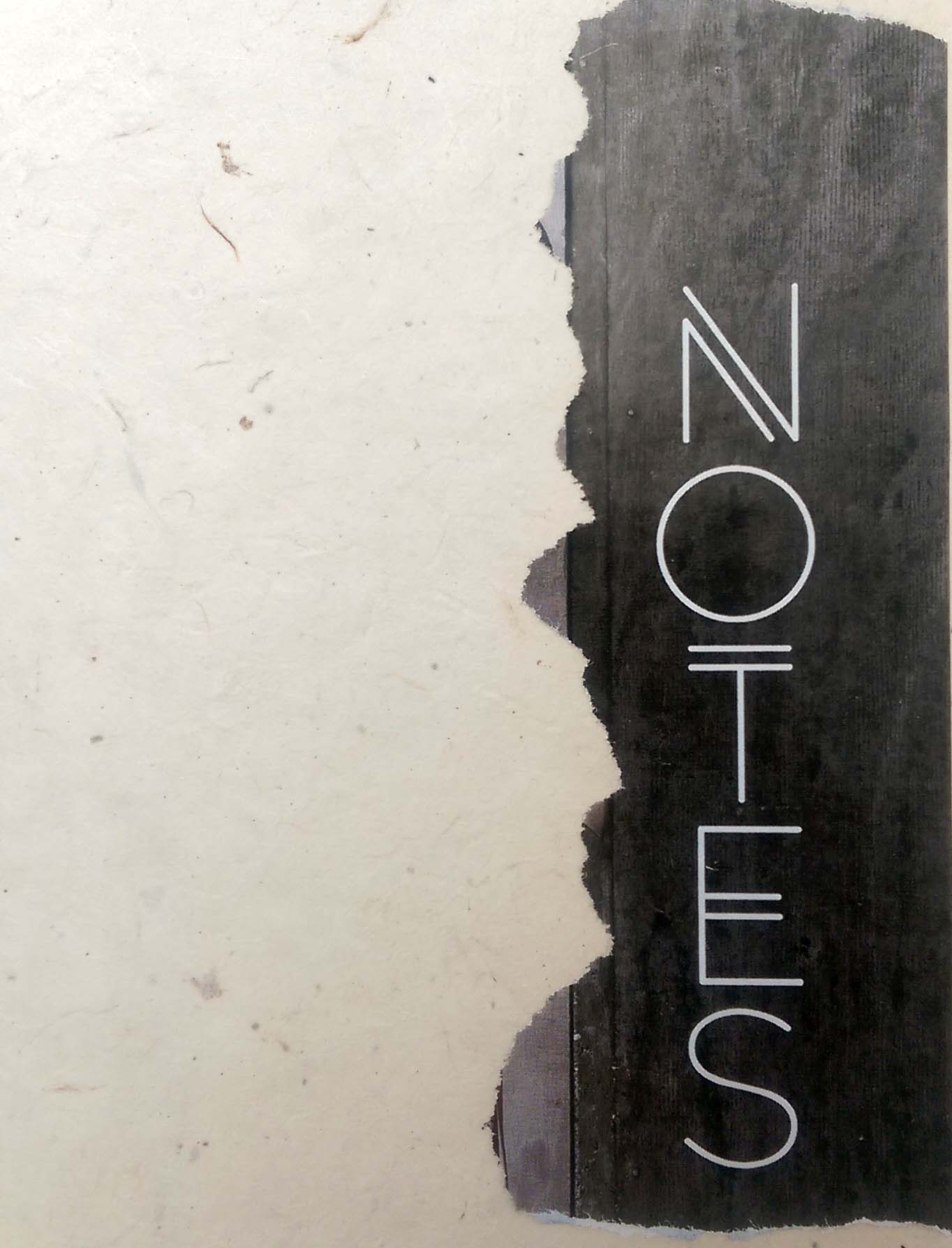 This first page remains satisfyingly empty, to be messed up at random (and I love the possibilities of that, as well as the markings of the paper).
I'll add it to my to-do list...