Another pencil drawing from my school days, rescued from the loft. I'm so happy to be rediscovering these treasures! I'm actually not sure if it is of a leopard or a cheetah, but without the linear black markings down the side of the face, I'm going with leopard.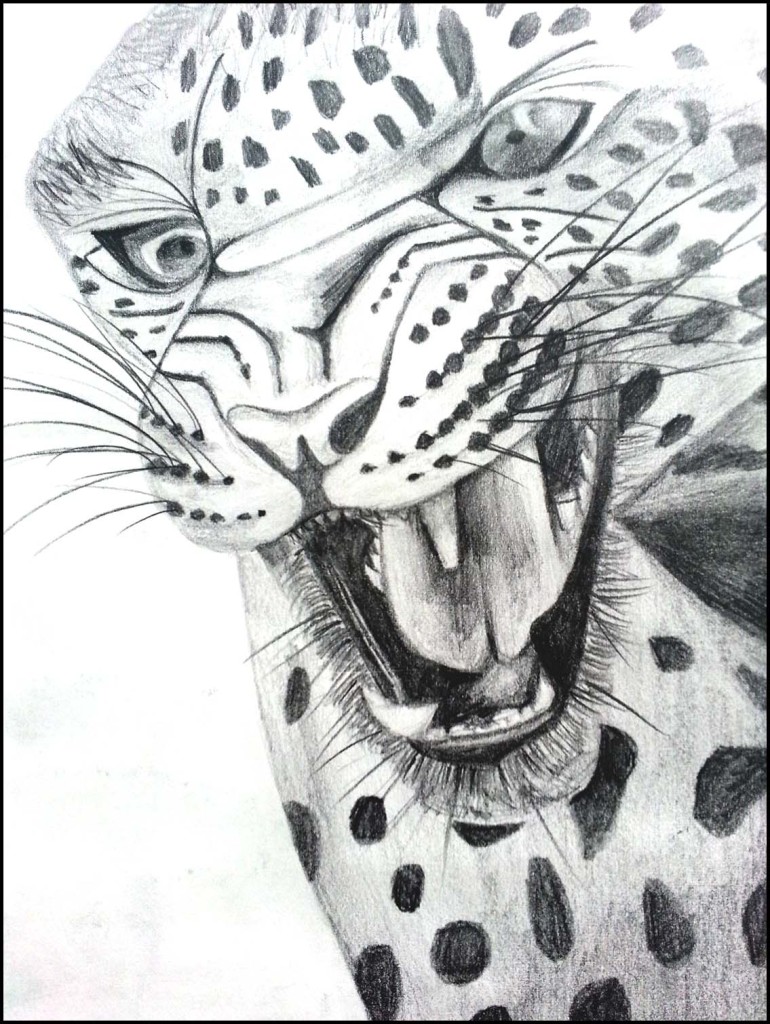 It just shows that practice, practice, practice works, because I don't think I could draw like this now, whereas at the time I was drawing very regularly and was able to do a drawing like this in a night, on a whim.
In fact, I'm pretty sure I remember drawing this, sitting in my room, on my bed. I lived in a rural place and so there weren't many things to do and I find it hard to imagine now, but it was in a time without the internet or mobile phones.
I know. Was there a time like that? Yes there was, and if there had been the internet and a mobile phone to distract me, I might never have made the time to draw this, so caught up I would have been with playing out my teenage angst on social media. Eurgh.
I actually feel grateful for my time of solitude to draw and write silly poems and be a teenager in relative privacy, quietly, sitting dreaming in my room of how my life might unfold.
And I'm grateful that I can look back and remember it so vividly.
This is a photograph of the original pencil drawing, so that means I did this one for fun and it didn't make the grade for the exam board.
I'm really glad I've still got it the original and can aspire to hopefully be as good again, for myself and for my dreams.