Last week I started a new course in pattern design (yes, I'm obsessed!), and the homework was to find simple shapes and motifs in the everyday things around you. Noticing the everyday things around you, really. The idea was to get out and about, away from the computer, observing nature and the great outdoors in real life, sketching and photographing along the way.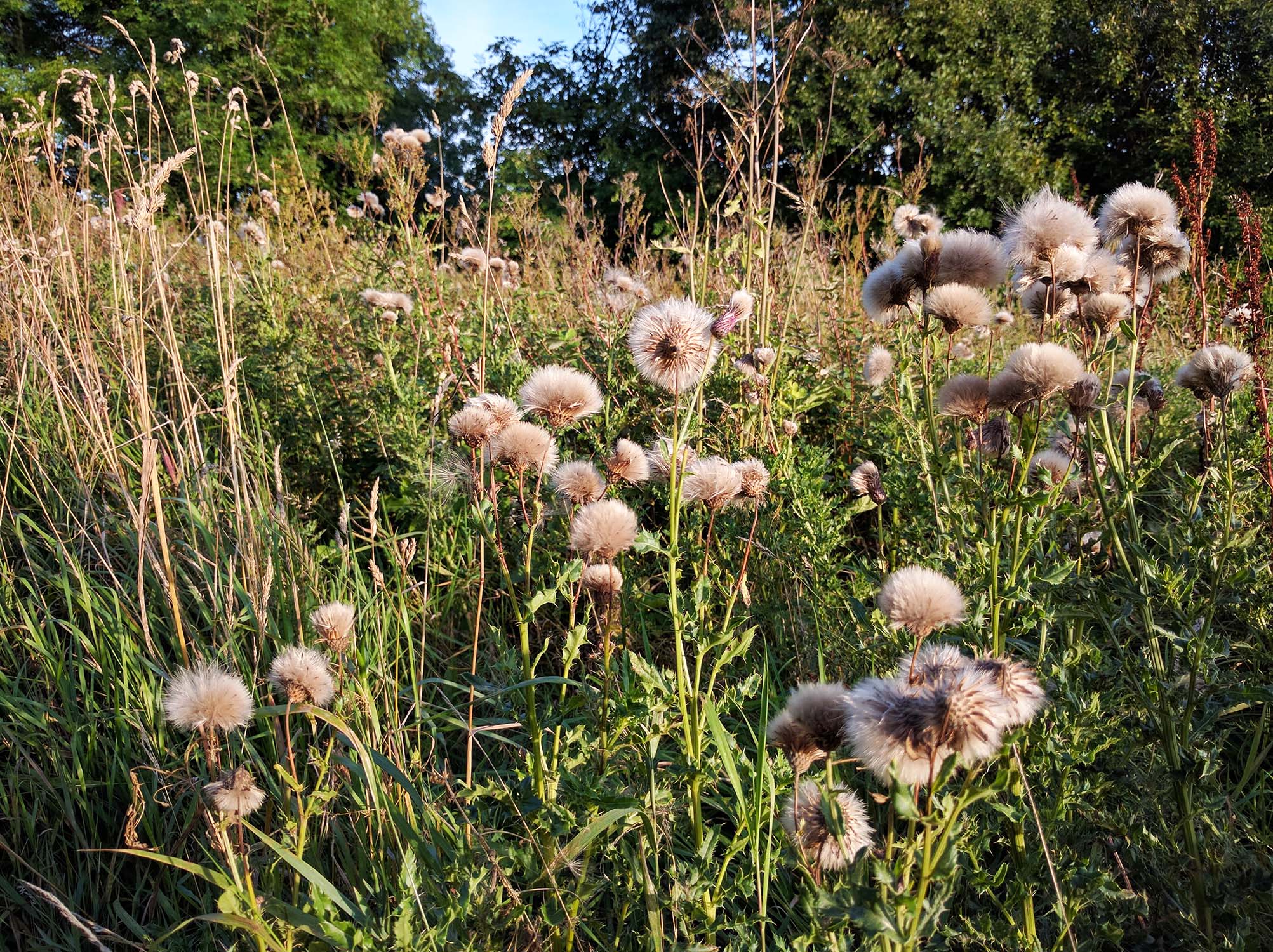 Each day I excelled at finding the inspiration:
On walks around my town (cracks in the pavement, sunlight dappling a brick wall, fallen leaves)

In my garden (different shaped leaves and petals, holly, snail trails)

Even in the everyday objects of my home - the bristles of my washing up brush for example!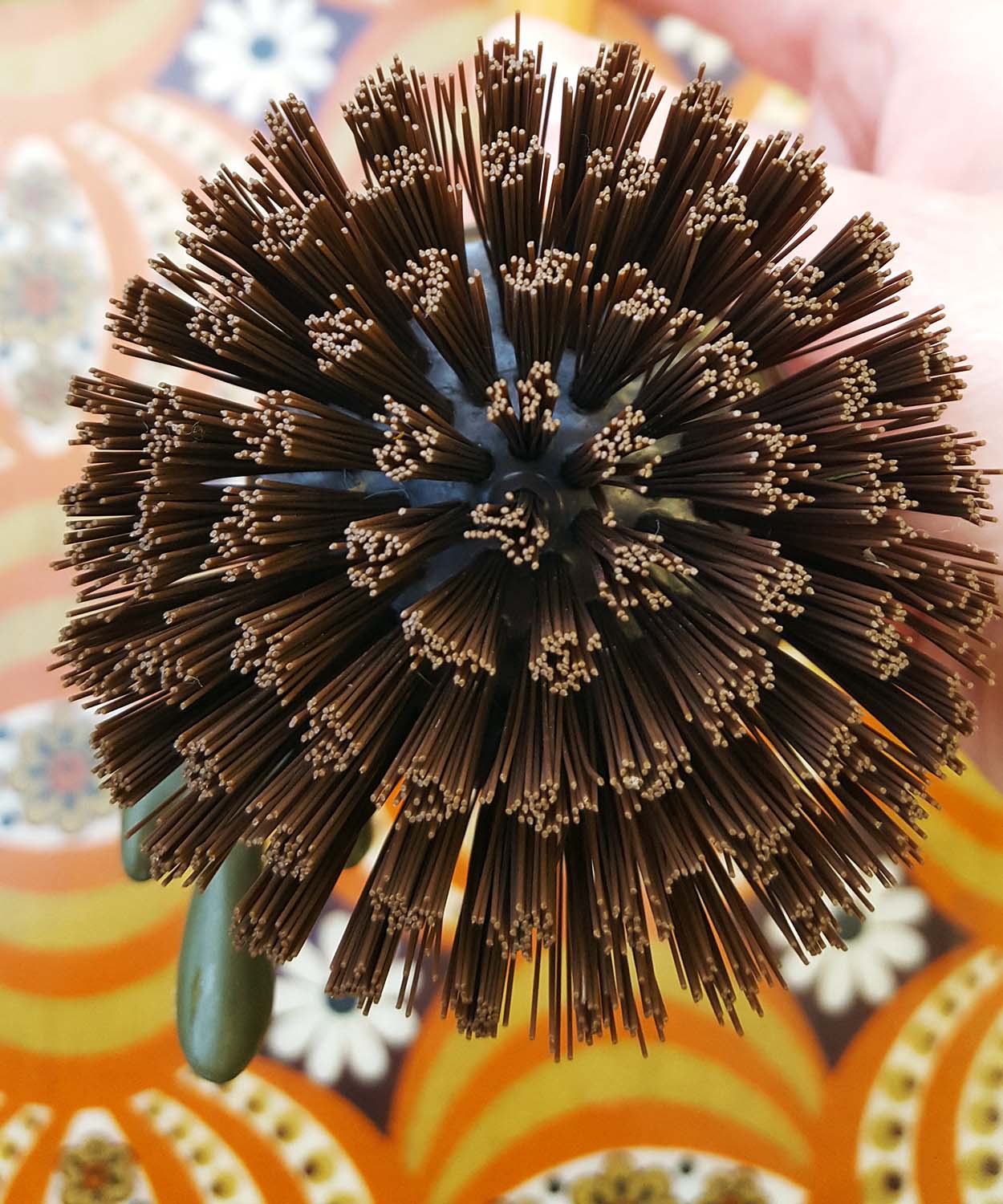 I've not yet had a chance to really delve into these inspirations in my sketchbook, save for a few quick studies.
This one below features the stems of a flower I managed to grow, but I'm not even sure what it is?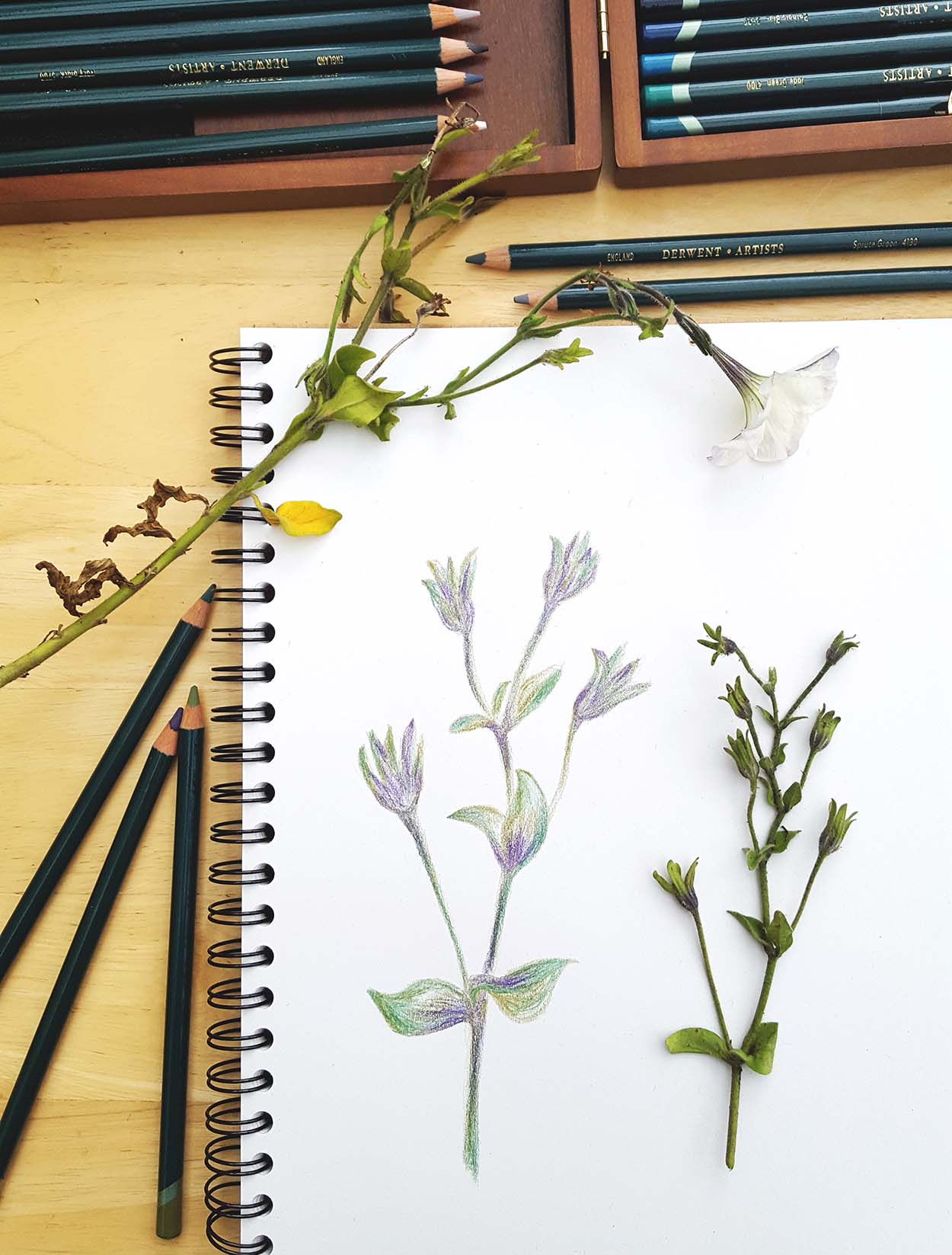 It was the first time I opened this box of pencils and it felt...like the start of a new chapter in my creativity. That's fitting for autumn isn't it?
And as I head off on a week's writing and art retreat at the Ted Hughes Arvon centre, Lumb Bank, I thought I'd document my 'finds' so far so I don't lose momentum.
While I'm away I intend to spend a lot of time working in my sketchbook, and will also be creating a hand-made book, so all these inspirations will blend into the mix.
I even managed a quick visit to the Kibble Palace at Glasgow's Botanic Gardens - isn't this lady so wistful? I bet she has plenty of inspiration to share!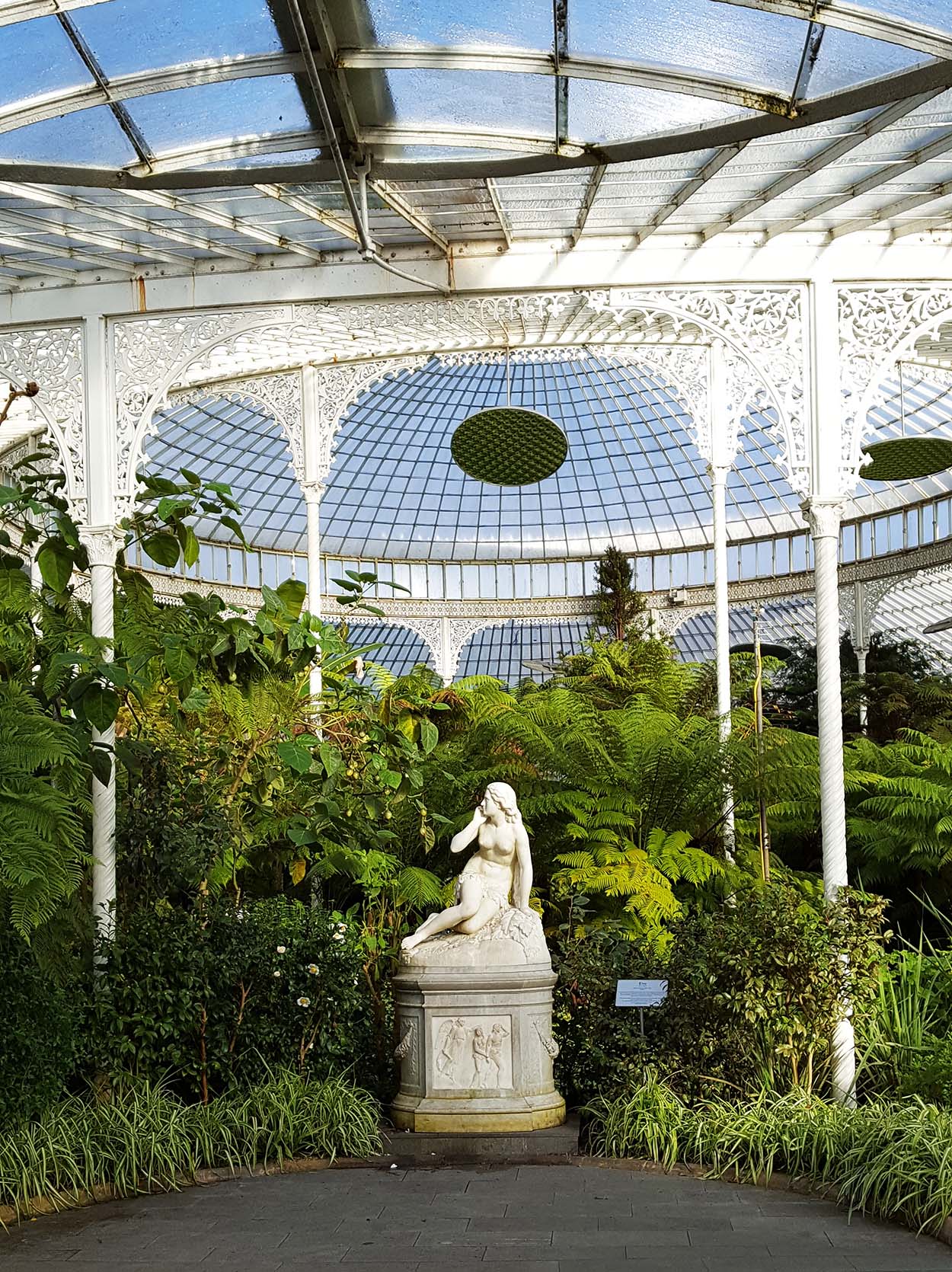 The succulent garden was especially inspiring - all the gorgeous, perfect natural shapes.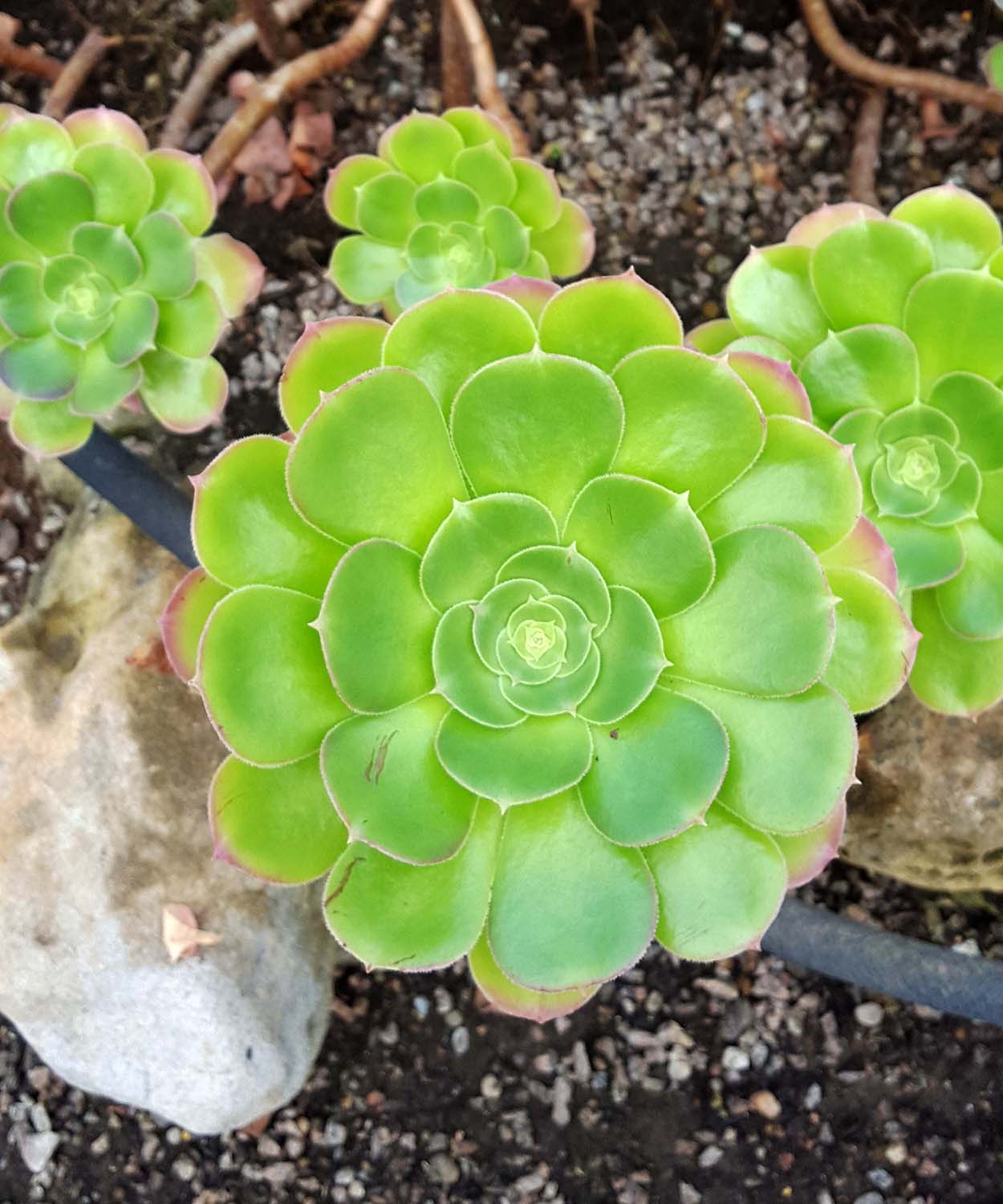 And here's my interpretation in watercolour: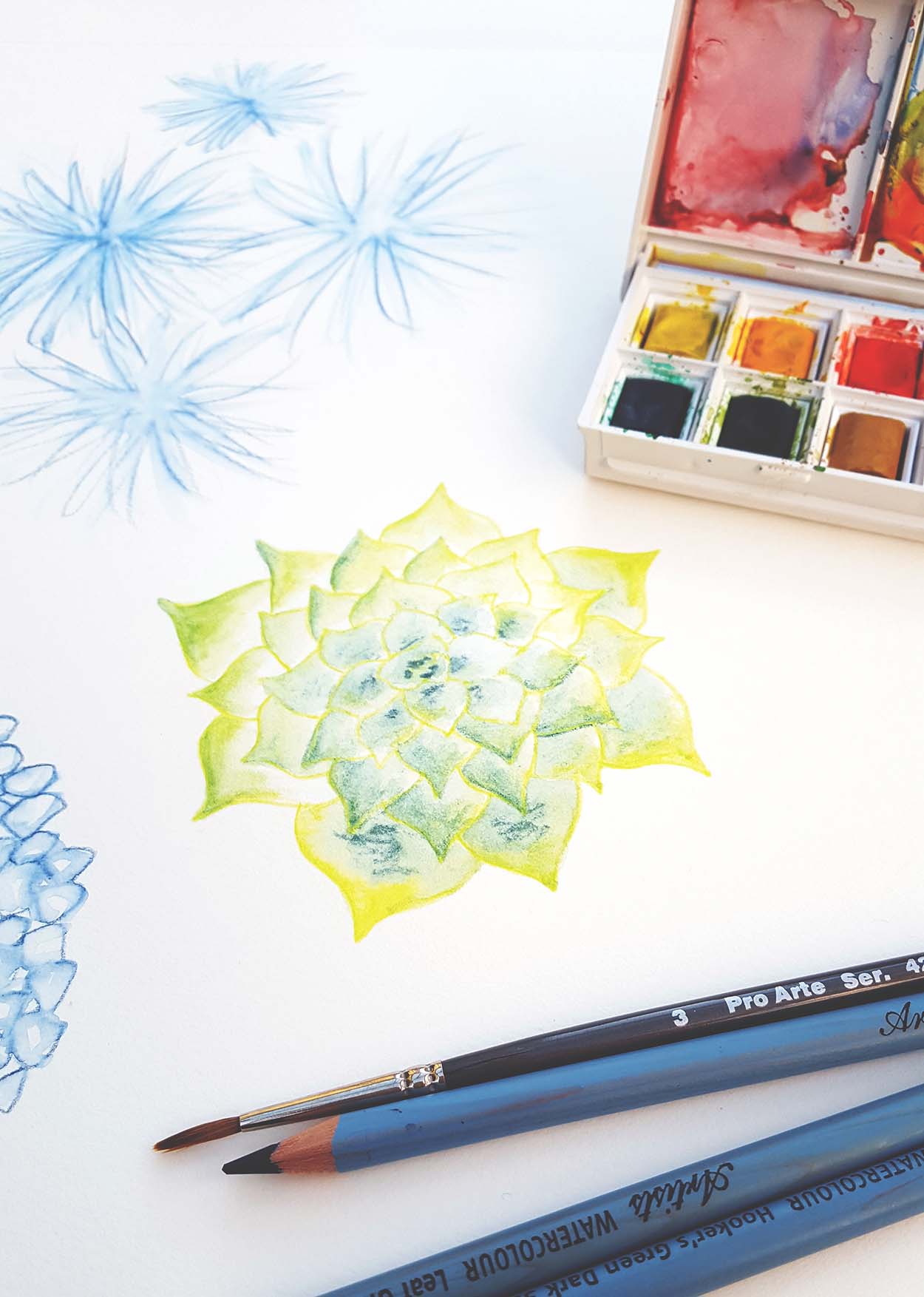 I loved that I noticed these patterns that perhaps I wouldn't normally have stopped to photograph. The condensation particularly caught my attention, with the vibrant green of the grass behind the glass.
Finally, a bit of colour in these hydrangea petals as they transform into their autumn shades: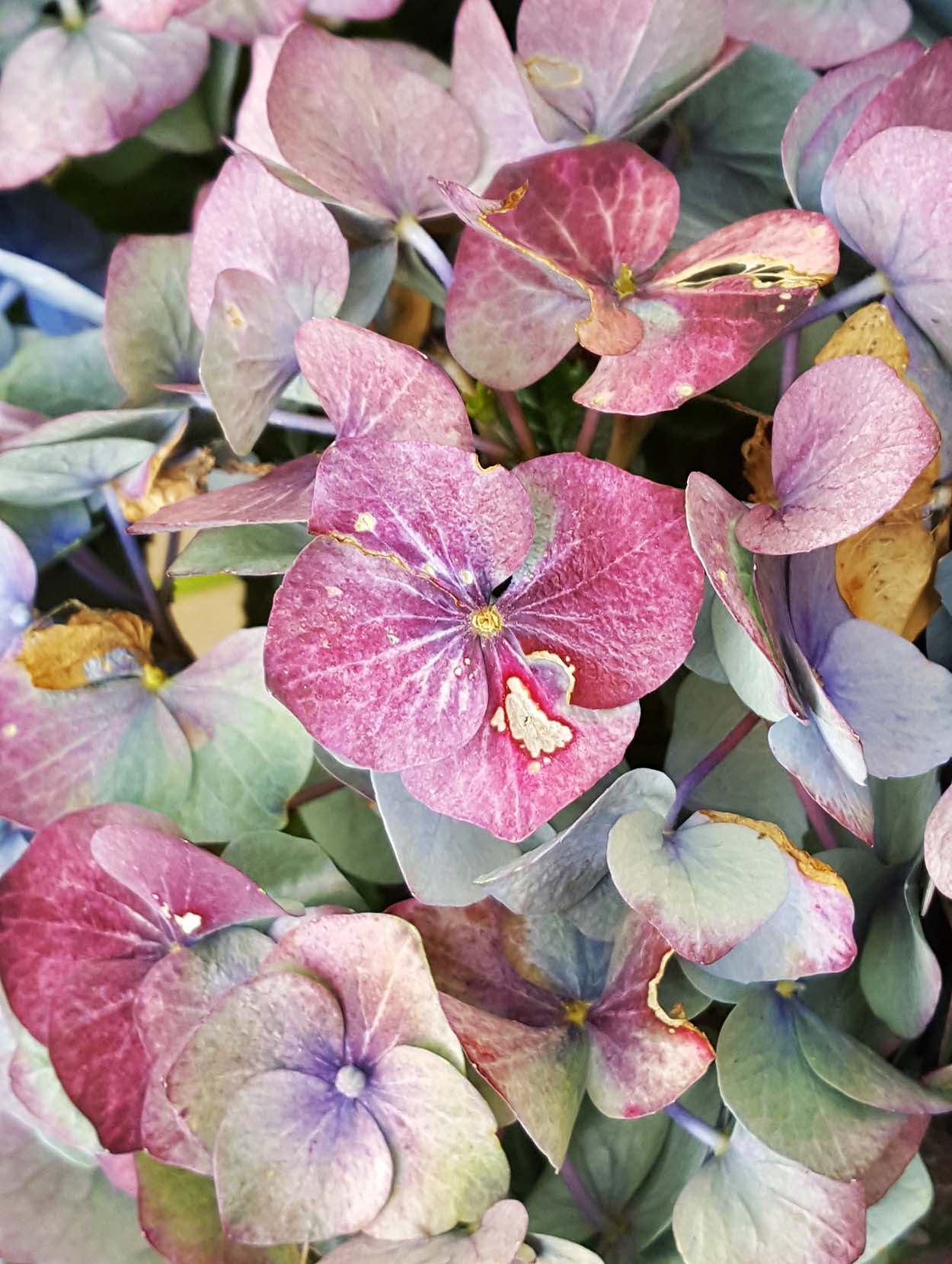 The holly leaves in my garden were so pristine and shiny, so I'll definitely be sketching them. The heather has such interesting little flower tips too, a bit like the lavender I picked.
Now I can carry all these thoughts with me as I pack my selection of travelling art supplies.
Updates on my trip next week!
In the meantime, you might want to subscribe to my 'inspiration' newsletter. Check out last week's mail-out all about autumn.