PINK is The Collage Club theme this week and I wasn't sure what I was going to create. That was until I thought about what pink as a colour means to me; how loaded it is with connotation, how and intrinsically connected it is with girls and women and the words 'nice' and 'pretty' among countless other vague and non-vibrant words.
Today is International Women's Day and I'm proud to dedicate my PINK collage to all the women I know (and also those I don't).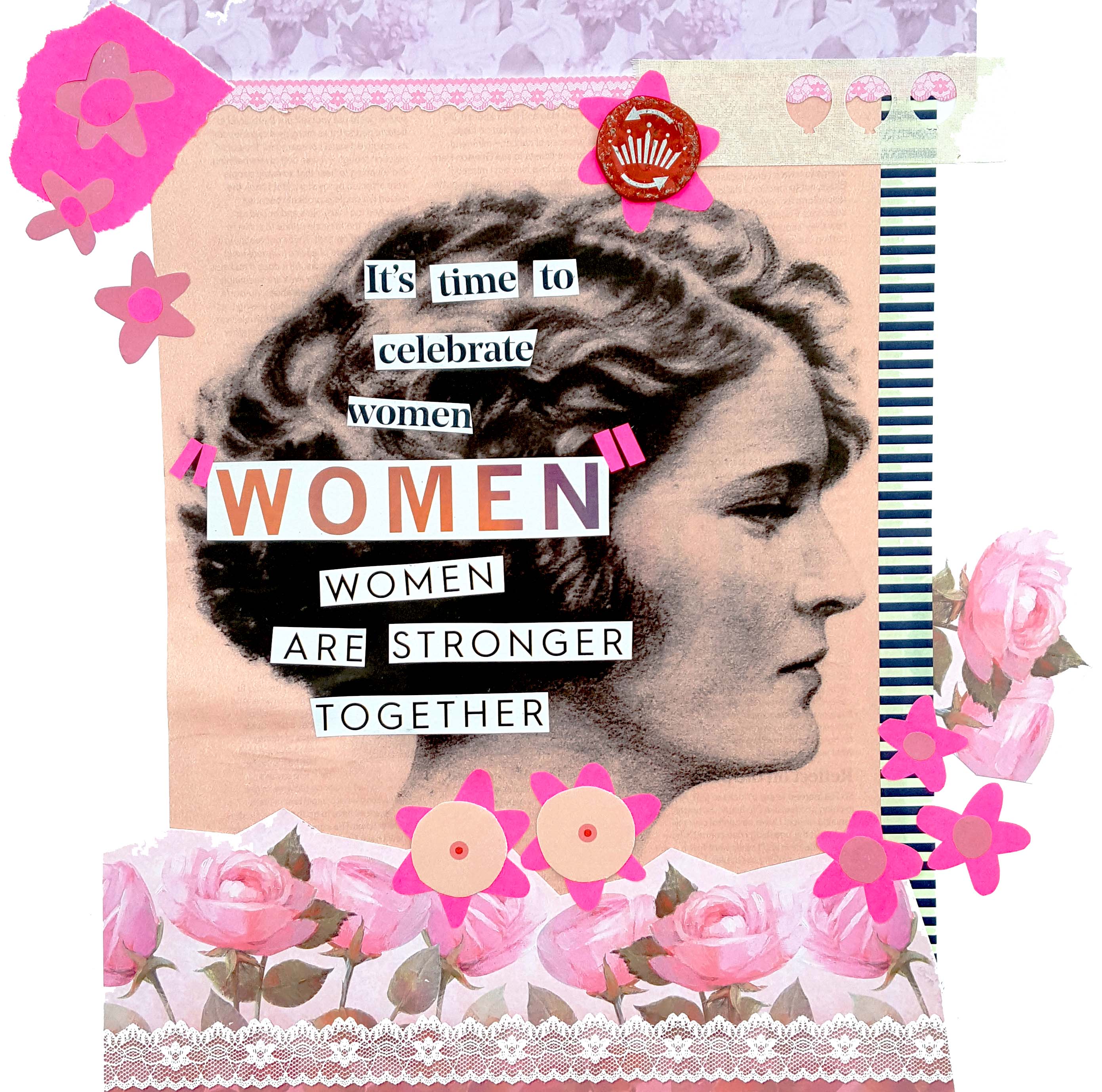 I've got so many strong, vivacious, confident and go-getting women around me, now and as part of my heritage:
My Great Grandmother danced in the chorus line of Glasgow's famous Empire Theatre.
My Nana was a lifeguard on the beaches of Cape Town.
My husband's Gran was a Land Girl during the war.
My Mum was running her own pub at 21.
One of my favourite quotes about women is:
"A woman is like a tea bag - you can't tell how strong she is until you put her in hot water." Eleanor Roosevelt
Yes. I like that.
And I love this 'Suffragette' brooch featured on The Casket of Fictional Delights:
"Purple [amethyst] as everyone knows is the royal colour, it stands for the royal blood that flows in the veins of every suffragette, the instinct of freedom and dignity…white [seed pearls] stands for purity in private and public life…green [peridot] is the colour of hope and the emblem of spring."
The women in my life have experienced love, betrayal, separation by the sea (at a time when travel took weeks by ship), divorce, domestic violence, abortion, miscarriage, a 72-hour labour, and more. They've come through it and they've carried on.
International Women's Day according to the UN, is:
"a day when women are recognised for their achievements without regard to divisions, whether national, ethnic, linguistic, cultural, economic or political. It is an occasion for looking back on past struggles and accomplishments, and more importantly, for looking ahead to the untapped potential and opportunities that await future generations of women."
So let's celebrate women today. Women all over the world.
Let's 'Be Bold For Change' and support and fight for the freedoms and choices we believe in. For the equality we have not yet attained, and for the basic rights that some of us enjoy but that are under threat around the world, now more than ever.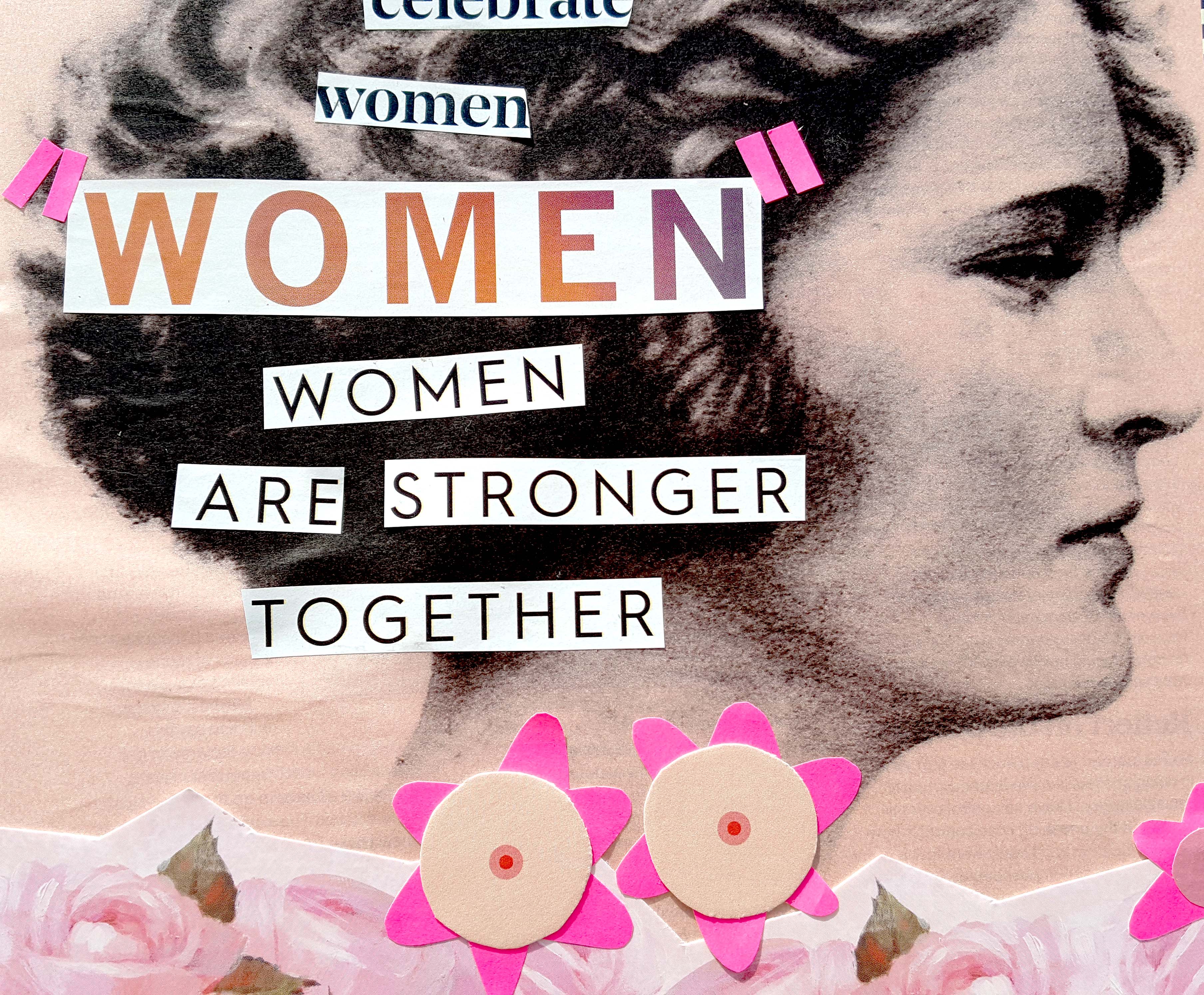 PS: The Be Bold For Change theme for this year suggests wearing red to show your support. I'm wearing red pants, bra, tights, probably my red beret for the added 'French resistance' vibe, and I drive a red car. Here's my RED collage from last week. And if I see a protest march, I'll be joining in #IWD
And yes, I deliberately made those flowers look like breasts. Zelda (Fitzgerald - that's her portrait I've used) would have been proud!
PPS. Does that red bottle top look like a crown? I hope so.