When I think about how long domestic products are set to last these days, I can't help but smile to myself when I consider a certain piece of household equipment which is almost deserving of a place in a museum: my Dad's incredible vintage Hoover. Perhaps it could feature in a display on 'The Way It Used To Be' or a humorous retrospective of 'The Domesticity Of Yesteryear'?* Either way, I don't think they make them like this anymore.
The item in question is a Hoover Hoover (or Vacuum Cleaner to be completely correct), with a blue bag-shaft, scuffed ceramic face and original red Hoover logo. It is a classic; a true vintage relic!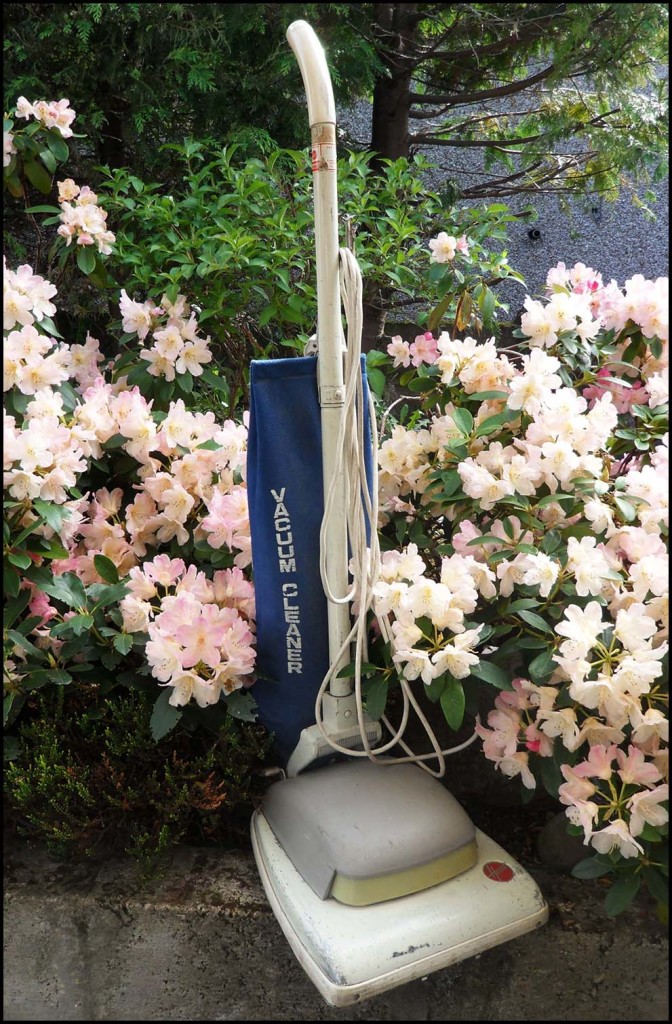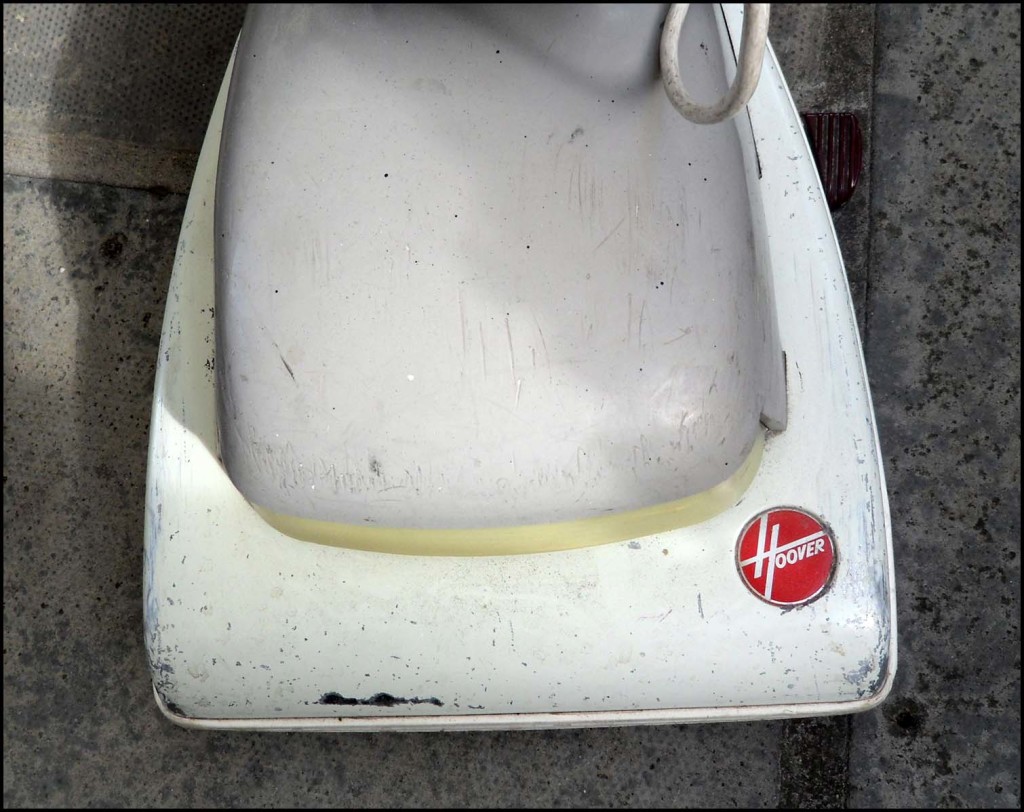 When my Dad relayed the story of how ancient this (working) Hoover really is, I marvelled at the manufacturing mavens who produced such a quality piece of equipment. I mean OK, he doesn't vacuum everyday, or live in a palatial mansion with endless corridors of carpet...but it's still impressive.
Purchased for £14, it was already second-hand; areconditioned model my parents bought when they were first married and setting up home together. As in before I was born. I am 34.
Every year Dad takes it to a special Hoover Man for a service and had the foresight to stock-pile the relevant dust bags some years ago when extinction of said bags was a threat on the 'Hoover Horizon'.
His faith in the Hoover's longevity is comforting and nice; a metaphor for a generation of trust in quality workmanship.
This unassuming, slightly very, battered appliance is ripe for retirement in my opinion, but knowing my Dad, and he does like to get his money's worth, it will likely have to carry on for another few years. It's a Hoover-dream come true.
*If any museums are interested in the purchase of this fabulous example of Hoover history, feel free to make us an offer!
NB. I originally posted a similar article on my previous personal blog a few years ago. This Hoover is a keeper!