So it's the month of LOVE and everywhere are hearts and flowers and red and pink things. It's a bit pukey but I love the inspiration of crafty things to make. Last year I started knitting a 'love blanket' using a mix of reds and pinks and creams and greys. Again it was mainly scraps of wool or charity-shop finds. And I even knitted in some scrappy intarsia hearts.
And with this blanket, I'm mainly knitting in strips. MUCH more effective!
Because you might remember the 'emotional blanket' project, which I talked about last month, and had hoped to finish by the end of January?
I didn't finish it. But that's not because I wasn't focused or dedicated to the task at hand. It's because creative projects sometimes morph or change or hit hurdles. I hit a creative hurdle.
Not all my 'squares' were the same size or tension, because I knitted them over a period of months and years, probably on varying size of needles and definitely using different weights of wool. This is not what I recommend!
I always knew I had my work cut out in making everything fit together nicely, but I thought it would be ok; that it would 'all work out' with some clever sewing and easing in.
But then I discovered that I quite liked it when the seams overlapped in a kind of knitted mosaic of colours and textures. I embraced it fully, thinking how clever I was to be making it up as I went along; going with the creative flow.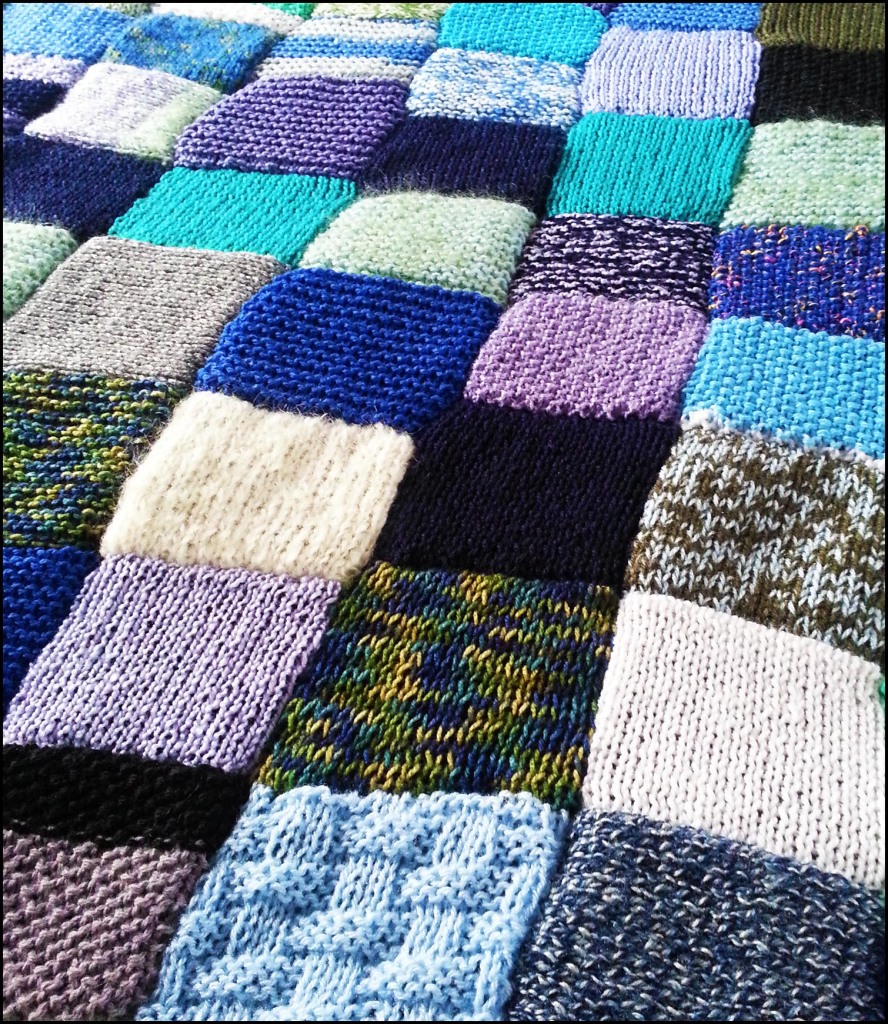 I stitched and stitched while taking in the wonder of Patti Smith: Dream of Life, an intoxicating documentary of her life and music and words. I watched it twice. I kept on stitching. I moved on to Mad Men, enjoying the methodical and rhythmic progress of stitching, and the extra heat my blanket was already providing. (It WILL be amazing once it's finished!)
But I started to run out of squares sooner and sooner into each knitted row, cue insurmountable hurdle: I need to knit more squares.
And I didn't account for shrinkage. When I laid all my squares out on my bed, they filled the space. Now that they are all neatly sewn, it feels like I've lost two rows. So I need at least 10 extra squares to complete the rows I've already got, plus two other strips of 14 squares each or two self-coloured edging strips.
It's a setback. Momentarily I lost interest in this project. Again.
I adore knitting, but I so, so wanted to meet my own deadline of finally completing this project in January, allowing me to move onto my love blanket in time for Valentine's. I know that it doesn't really matter; that I just set myself an arbitrary date, but there is still some disappointment. When I do finally finish it, there will be emotion about the completion of the emotional blanket.
I still wanted to show it here to perhaps inspire others. It's OK if things go wrong or change. I'm trying to finish one project before starting another this year, so perhaps my love blanket will be ready for next Valentine's Day?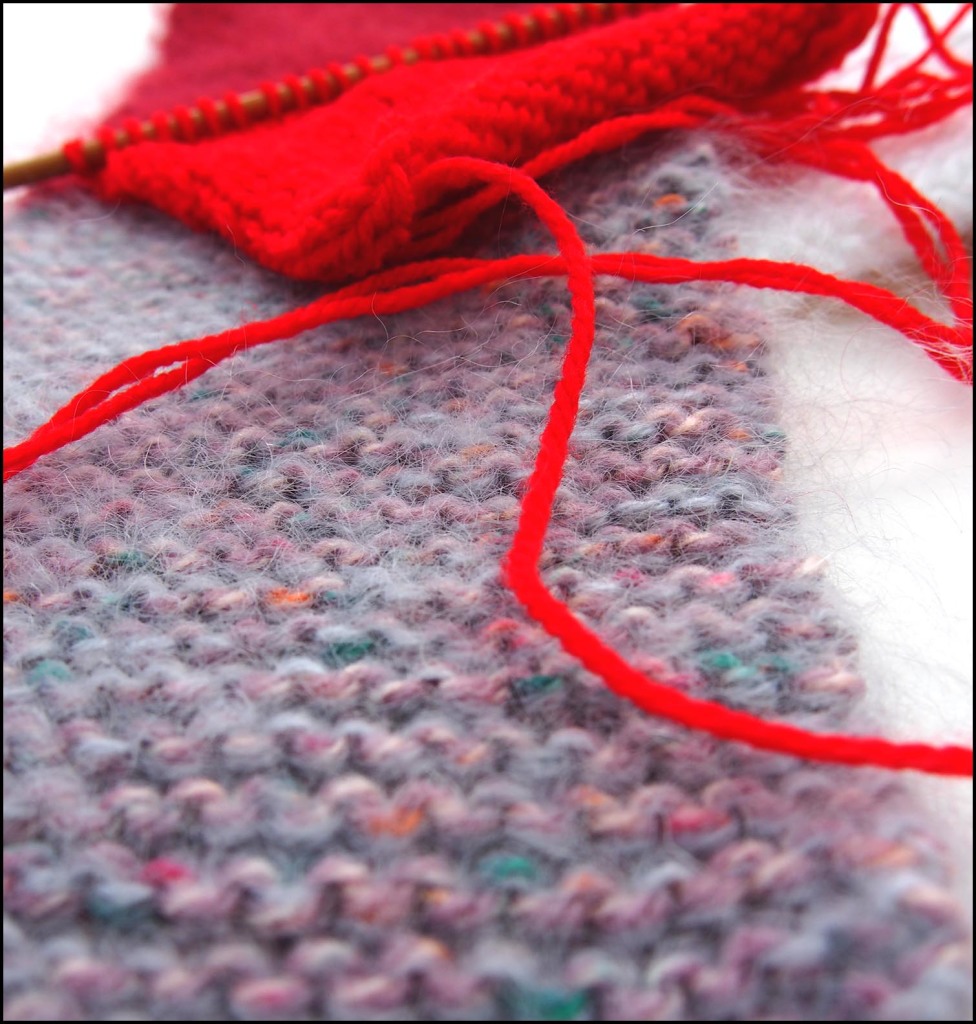 Do you knit blankets? How long does it usually take?
I know some people make blankets from old jumpers, layering them into a lovely geometric effect. I might try that next.