The second week in the Get Messy Art Journaling 'Season of Love' introduced the concept of sewing onto (into?) journal pages as an inspiration, and a selection of poems by e.e cummings to incorporate too. Right up my street. First, the sewing. I was very clear on what I was going to do for this, and I don't mind that the page came out scrambled and messy (where getting messy is kind of the point!)
For me, the first thing I thought of is a mother's love. A mother's love which is sewn into the seams of the very household, in every act and in every space.
It made me think of a linen cupboard with freshly ironed sheets and a warm, soft, comforting smell of lavender and baking and that special smell that is 'home'.
I love that sense of warmth and joy and so I tried to encapsulate that into my art journaling.
The layers of folded clothes, the peaks, troughs, rivers, mountains and alleys of maternal love: sometimes it feels just right, other times it's too much or not enough. The blurred lines and gaps and rippled landscape like the sea, as a child becomes an adult and tensions arise out of love. Of reading between the lines and the illegible signals to find that love, tucked away in the seams.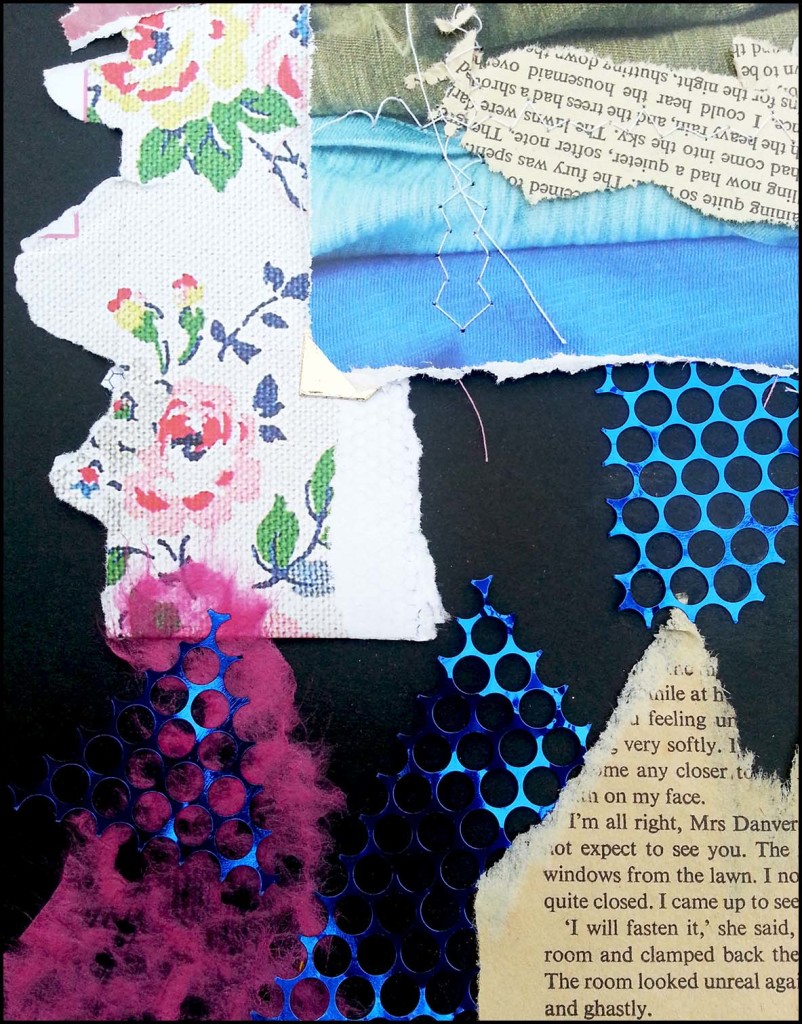 And then to incorporate the poem.
I used transparency and designed two layouts, but then couldn't decide which I preferred.
I love the cubed images I used here, both of  a girl, in the first; minxy and seductive and confident, in the other, trapped behind a window daubed with the word 'love' (you can just make out the fingers as she claws for escape...)
The cubes made me think of those little square puzzles where you mix up the image and need to get all the squares back to the right place. Like a flat Rubik's cube.
The reflection off the transparency only added to the sense of claustrophobic or intimate love.
Then in the other version I found a dreamy image of a tree and loved the misty quality which seemed equally to fit the poem: a secret garden of love and lust and desire.
I wrote some of the things I love amidst these sets of pages, all big and scrawly and in pencil, though I don't think I got to 100.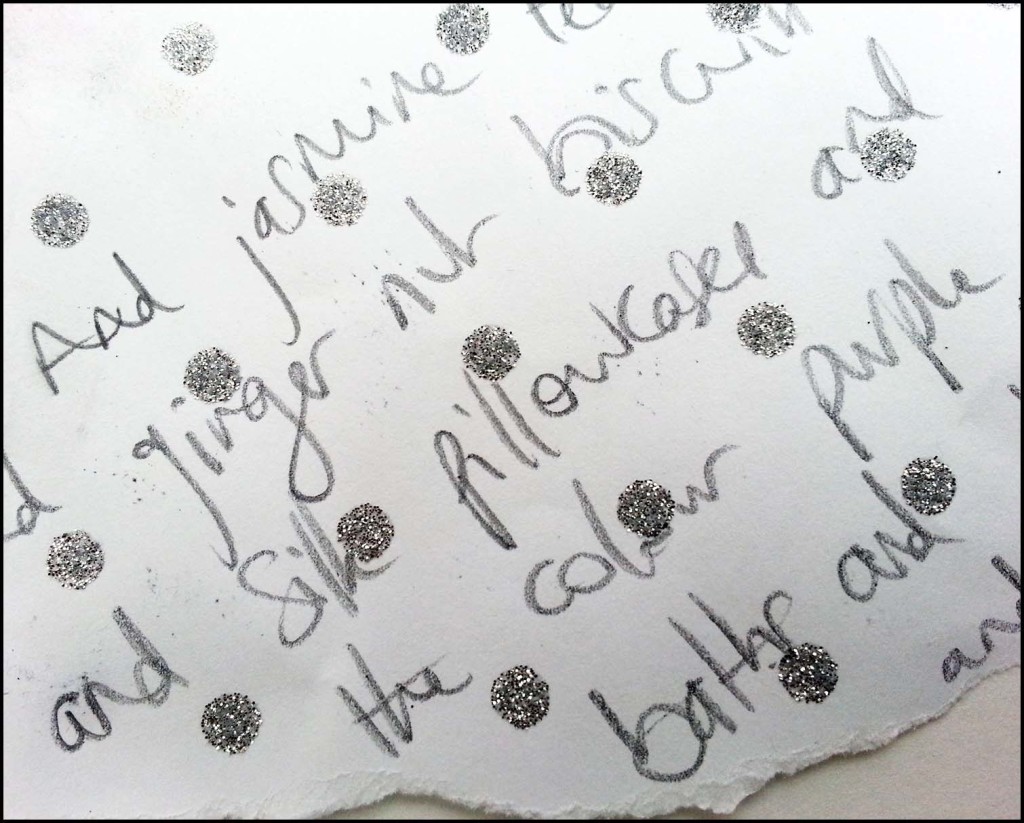 I used glue and stamps and old mail and paper and shaped cut-outs and silver ink stamped using the base of a crayon and a make-up sponge that I'd previously used with red ink and that made a bit of a splodgy mess. Success!
And so much fun.
Find out about the Get Messy group so you can join in too.