Recently I've been so immersed in designing and working with patterns, colour and photography, that I'd almost forgotten how much I love poetry.
And although I've not been writing poetry recently, words are still my poison.
I note down phrases and quotes and combinations of words that I love when I see them (yesterday I got 'faux-blithe, febrile days' - YES!), and I remember my 100 days of haiku project with fondness, yet there's been a poetic dearth this year due to other commitments.
But then a few weeks ago I received a surprise package in the mail (after a clever ploy to get my address) and when I opened the package, I knew instantly that I'd been 'zined' by the fabulous Zine Squad.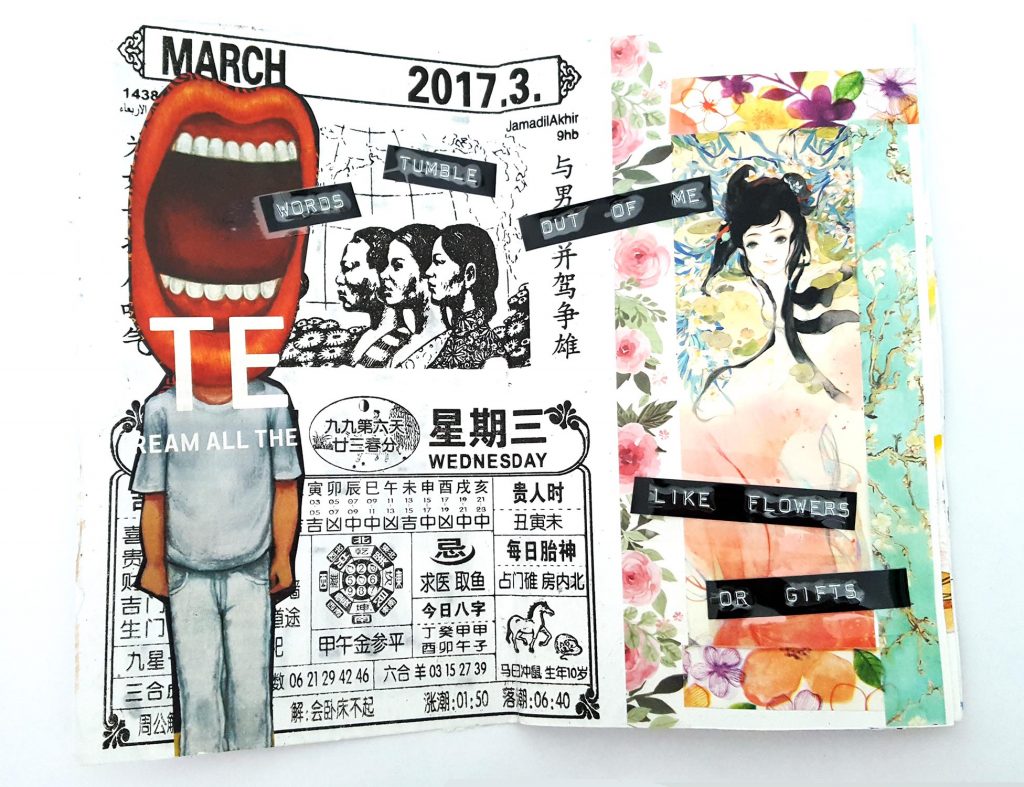 I was moved beyond words when I discovered the brightly coloured, hand-bound and completely hand-made and decorated bounty inside - The Modern Poet Zine - made especially for me.
I know just how much work and love pours into a handmade work of art like this, so the fact that it was conceived and created in secret on my behalf made me feel super-special indeed. To have it to keep and treasure forever is priceless.
I also remember the thrill of taking part in a secret-zine project of my own with the group. How much fun! How time flies!
Here's a snapshot of some of the pages of The Modern Poet Zine, designed by Jules, Katie, Vanessa and Tori: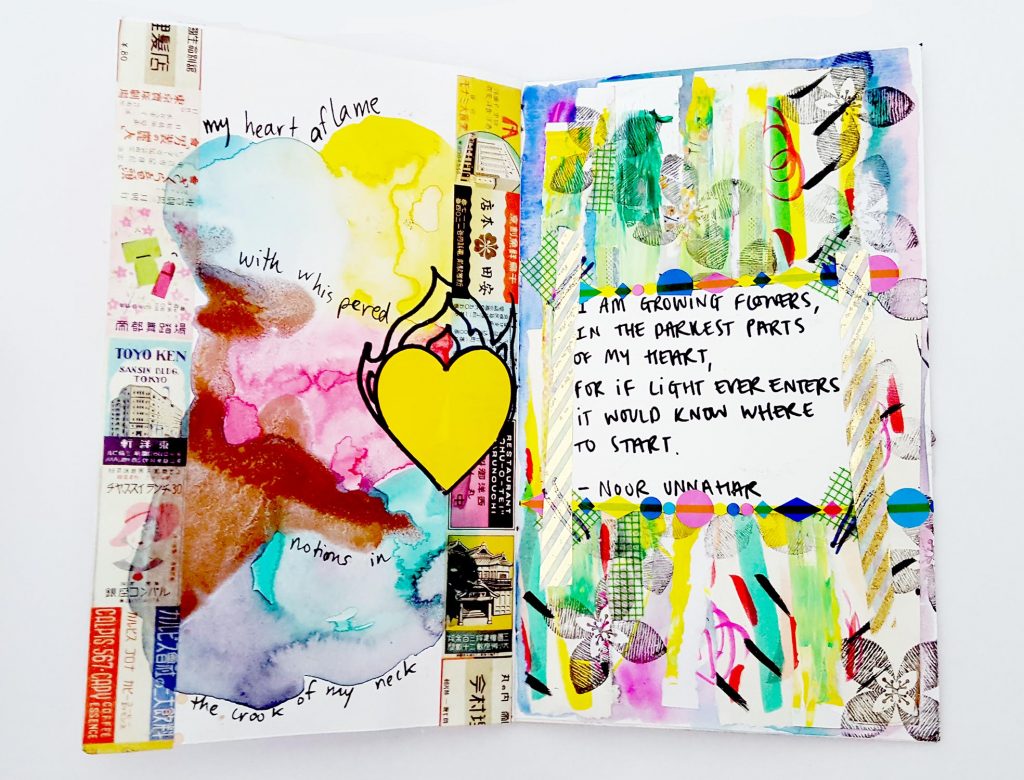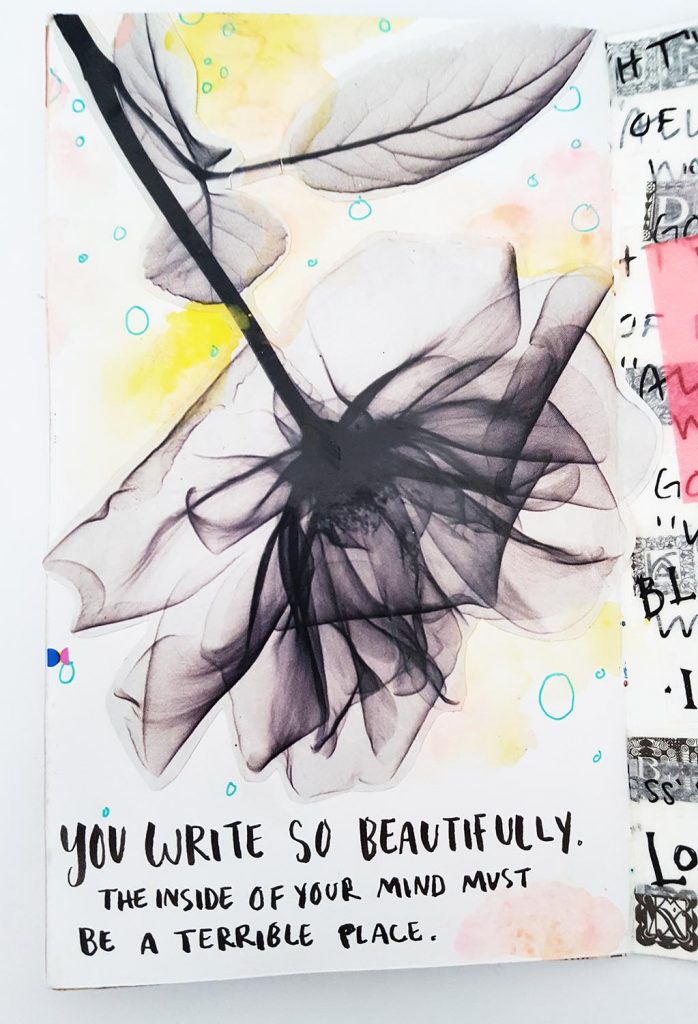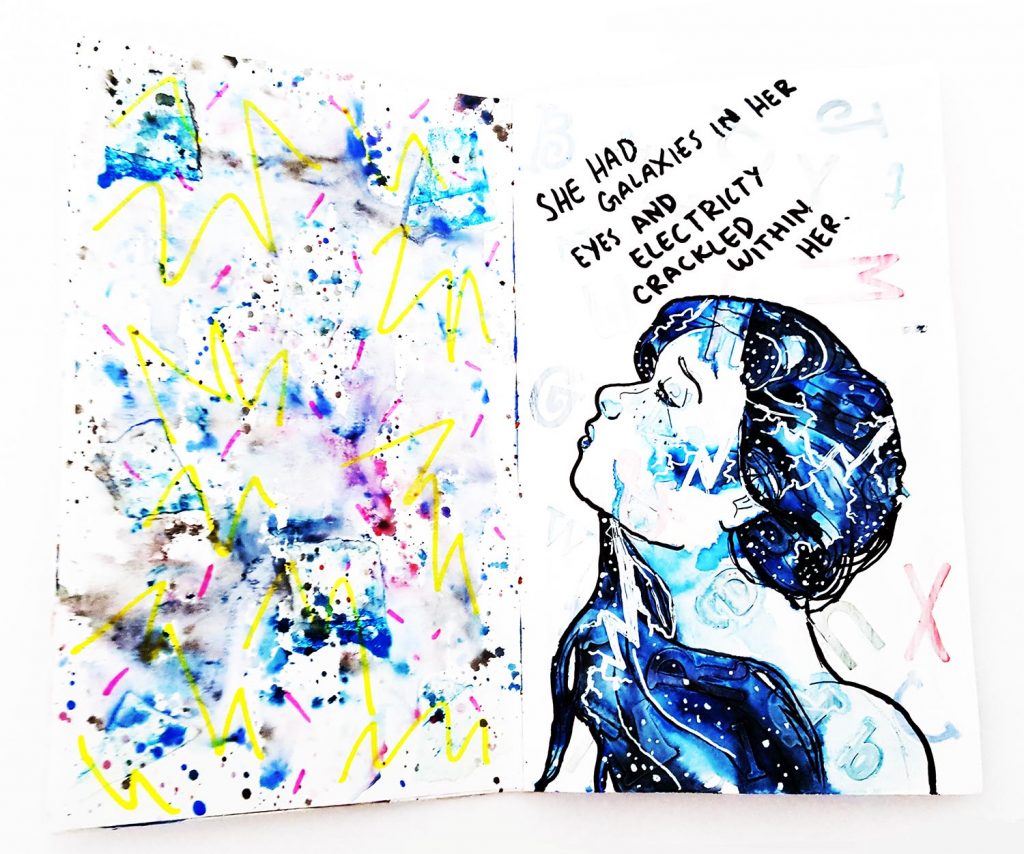 I'm not sharing all the pages, because I'm keeping some just for myself (hint: for the zine-curious the artists themselves have shared the pages on their own sites and on social - links above).
Some more of my favourite quotes from inside include:
"Words tumble out of me like flowers or gifts"

"My dreams are like the ocean - deep and beautiful"

"I have to remind myself to think of the quiet"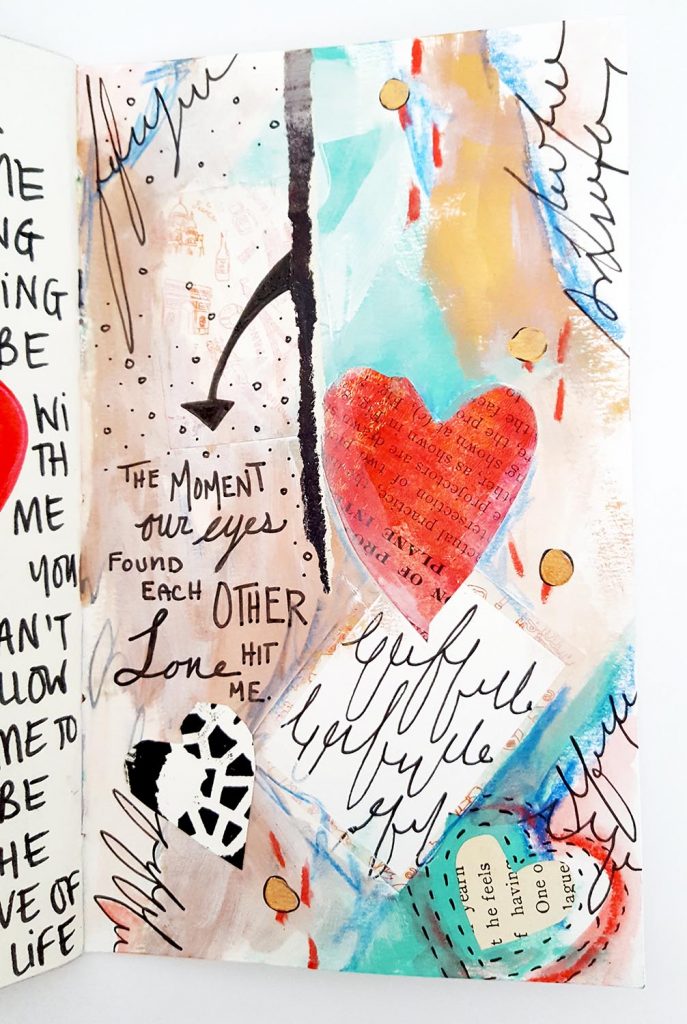 I love the combination of different styles of art and of writing; the bright colours and the reminiscences of the sea and the ode to the moon in the symbols on the cover.
I love the abstract art as colours morph into each other and the tactile element of different layers on the page.
I love the cut-out hearts and references to sewing and to love itself - the great poetic topic of life.
Above all, I love that this guerrilla act in the name of art has me reaching for my own art journal, also sadly neglected this year.
Currently it's the Get Messy Art Journal Season of Fairytales. I've gathered inspiration and even drawn a fairytale castle, but it's dead-end inspiration unless I make my mark on the page.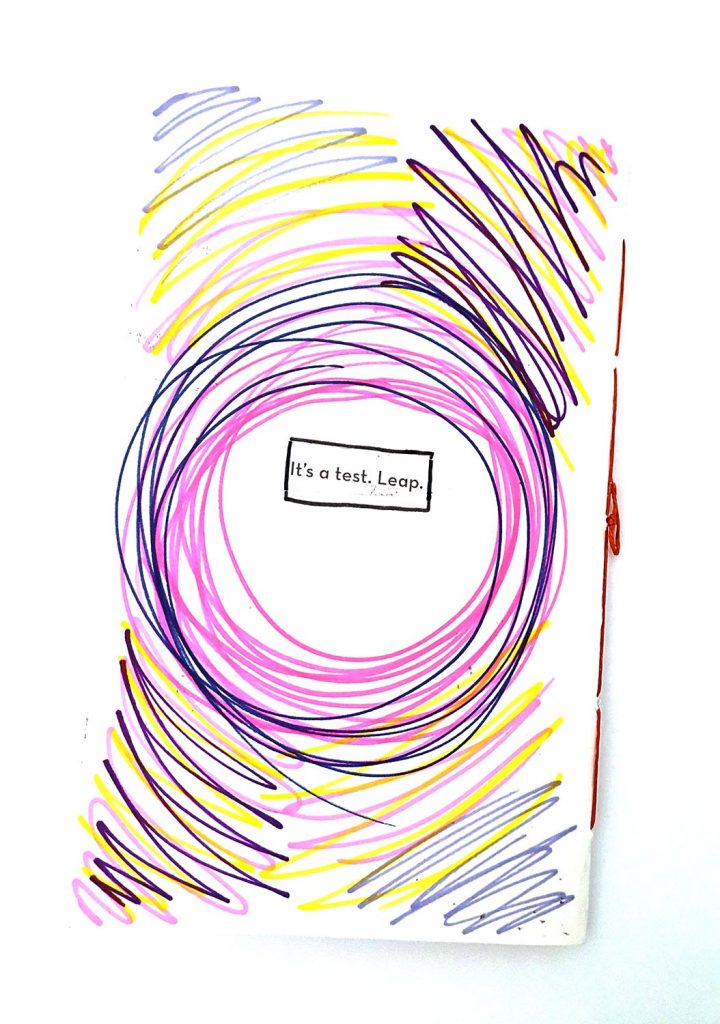 The back page is the best motivation: 'It's a test. Leap.' I'm leaping!
Thank you, thank you, thank you again to the fabulous Zine Squad for my Modern Poet Zine.
Who'll be next I wonder?