Floral hairbands in multi-colours on hairbands, but also on elastic hairbands. I've seen them around the last few years. I wanted one.
Sometimes they feature crowns of white flowers that remind me of crafting daisy-chains in the long grass by the tennis courts on my school lunch break.
I never wore a crown of flowers when I was at school, and I think particularly because of that fact: I decided to make a floral hairband for myself. (Without using glue!)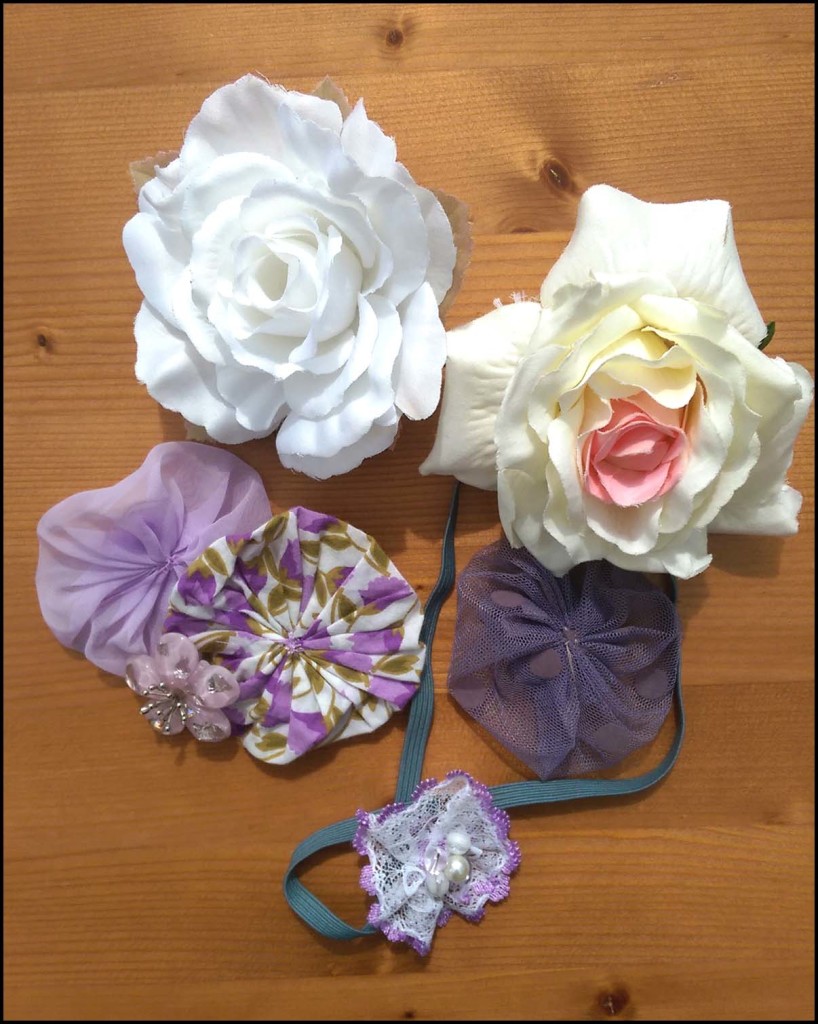 1. First, I gathered some fabric flowers and little corsages that I'd made some time ago. Oh, and coloured elastic.
When I was sifting through my stash, I was drawn to this eau de nil green and the lilac chiffon and the grey spot tulle.
2. After cutting the elastic to my head measurement, stretched to a comfortable fit, I used my sewing machine to stitch the two ends together.

3. Using my glamorous polystyrene 'assistant' to plan out where I wanted each element to go and experiment a bit with the design, I pinned everything in place and stitched the rest by hand.
The centre decoration is from a super-fancy hair bobble that I didn't want to wear as a hair bobble. Now it has a new lease of life in a simple, low-key but fun floral hairband for spring/summer:
It's quite grown up really. Not too over the top.
I wore it to IKEA to test it out. I felt happy and summery. No-one laughed or stared or pointed.
There's been a lot of rain and wind ever since, but next time the sun shines I'll be the one rocking the floral hairband vibe.
And I liked it so much, I started another one, just so I'd have some colour options, you know?
Make a floral hairband unique to you and be the envy of your friends!
Happy sewing :)