I've been working a lot on digital pattern design recently, and part of that has meant manipulating my watercolour and acrylic art digitally. It's something I had never really thought of doing before, beyond the usual cropping and touching up of an image to post online.
But then...the patterns.
I present: 'Psychedelic Forest'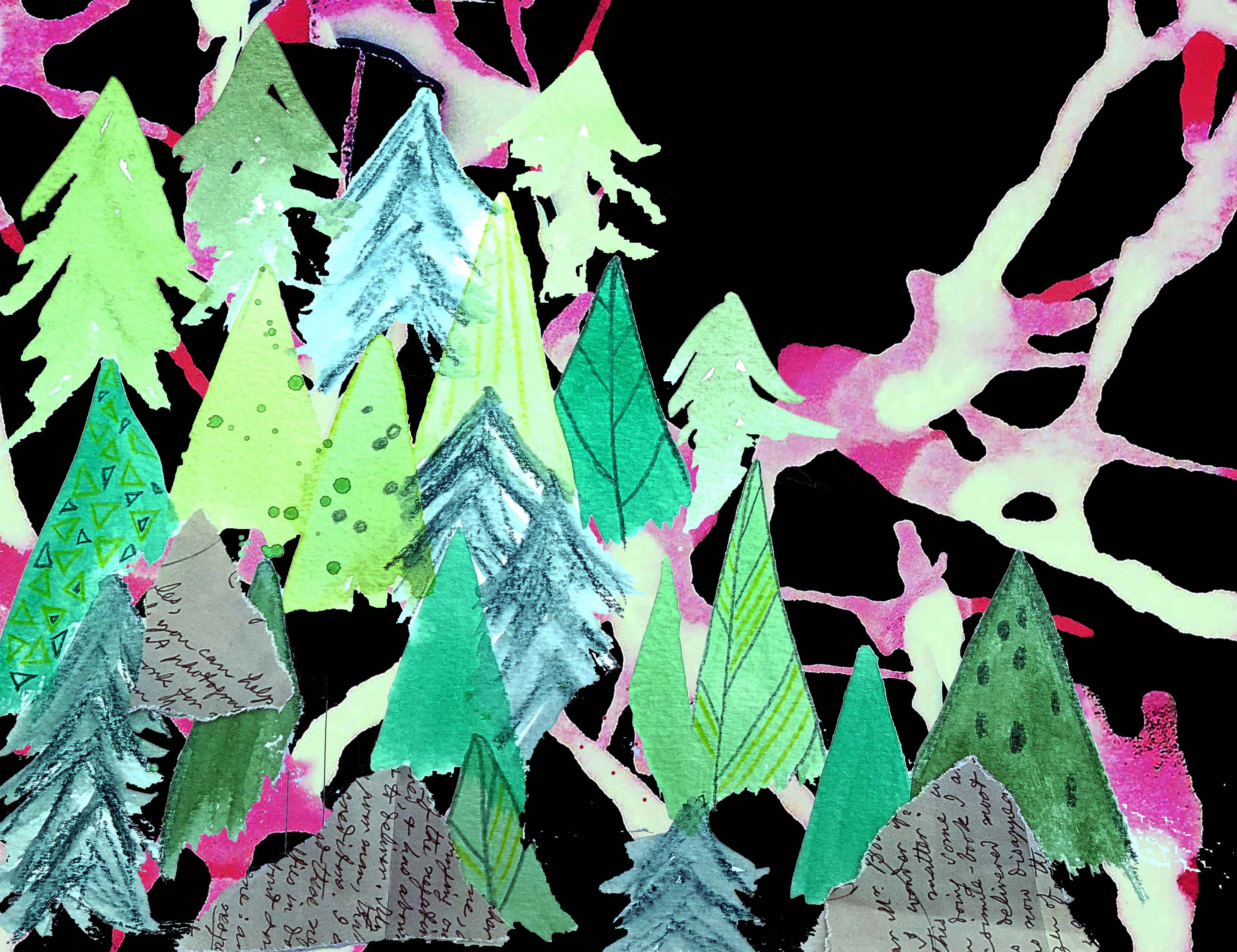 I painted the watercolour forest while chatting on the phone, pencilled over it and added a bit of collage. A bit of fun on a sunny evening. (It was a long conversation!)
Then I was working on some new patterns for the Make it in Design Summer School 2016, and accidentally filled the background of the scanned image. Well, that's changed everything.
I'd buy it from myself if I could. I know you're not meant to say that about your own work but I love the drama and the colour, the vibrant, vivid colour, and the naive, hand-drawn elements.
It's the art print of my mind right now.
Psychedelic: "hallucinations and apparent expansion of consciousness" - exactly.
If it was a real place I'd go. I wonder what adventures I'd find in the 'Psychedelic Forest'?
Happy (inspirational) Saturday!