On Monday I wrote an article on my writing blog about 'heirloom Christmas baubles', and the types of decorations that are special to me. The comments I got mentioned handmade Christmas decorations, which of course make the most personal and special.
Amongst my own decorations I found this slightly battered Christmas tree, crafted in tartan and felt, that I made for my Mum when I was at primary school.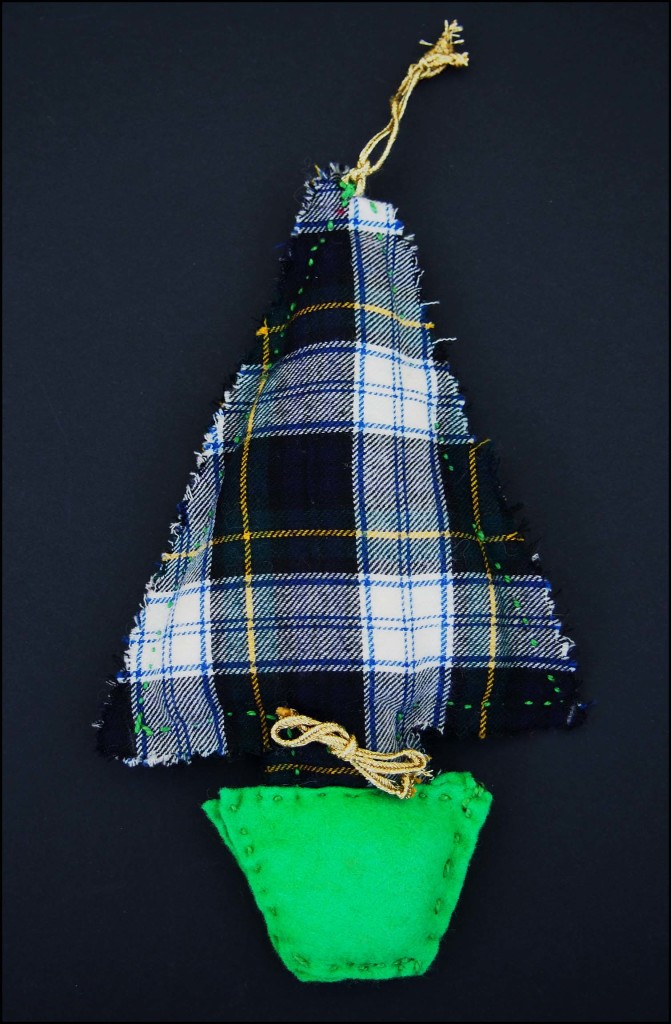 I remember queuing up to get the teacher to thread the needle for me when I couldn't, and I remember the weeks of sewing class it took to finish this homemade masterpiece. I remember it all so vividly, yet I was only about 6 or 7 years old.
The stitches are uneven and highly visible, and it could do with a bit more stuffing, but it was handmade with love and my Mum treasured it for all these years, until it has worked its way back to me.
Let's celebrate the wabi-sabi of visible stitches and be inspired to choose handmade over mass-produced.
Those stitches may be wonky, but they've lasted over 25 years!
What you making for Christmas? What similar 'masterpieces' are brought out each year and celebrated for their very imperfections?