At this time of year flowers can be a gigantic mood booster. Wild flowers, bunches of bright yellow daffodils (I've seen them for sale already!), or just photographs of flowers in the garden from last summer.
I give you my pretty pink camellias and bright blue grape hyacinths and dazzling white daisies: the inspiration of flowers.
But more than that, the words that we use to describe colours can infuse the mind with the connotations of that colour.
Vermilion, fuchsia, bronze, eau de nil, emerald, sapphire, amethyst
See what I mean?
Visualisation is so powerful.
And then I rediscovered some long-forgotten scrawls from the days I used to avidly attend trend seminars. The descriptions of Pantone colours for two (or usually six) seasons ahead, combined with references to textures and prints had me swept away; dreaming, designing, intoxicated by the words and the approximation of their physical manifestations.
Imagine these:
Electric blue, acid yellow, voluminous swatches, crazy stars, flags, polka, red, orange, drops of colour, fluorescent accessories, rich jewels of intense and saturated colour, brushed, shiny, pockets of unpopular colours, clashing patterns, bizarre yarn, anti-minimal, special feel, no grey, too much, not enough.
I wrote of a bird's nest of complexities and would find no-end of inspiration sorting out my stash of beautiful fabrics and haberdashery. I've always been a magpie.
I would buy Liberty prints and one-off hand-painted prints from The Cloth Shop in SoHo, London, or intricate handmade ceramic buttons from Barcelona. How I loved that life!
Breton stripes and 'nautical' and florals for Spring? Of course - it wouldn't be the same without them!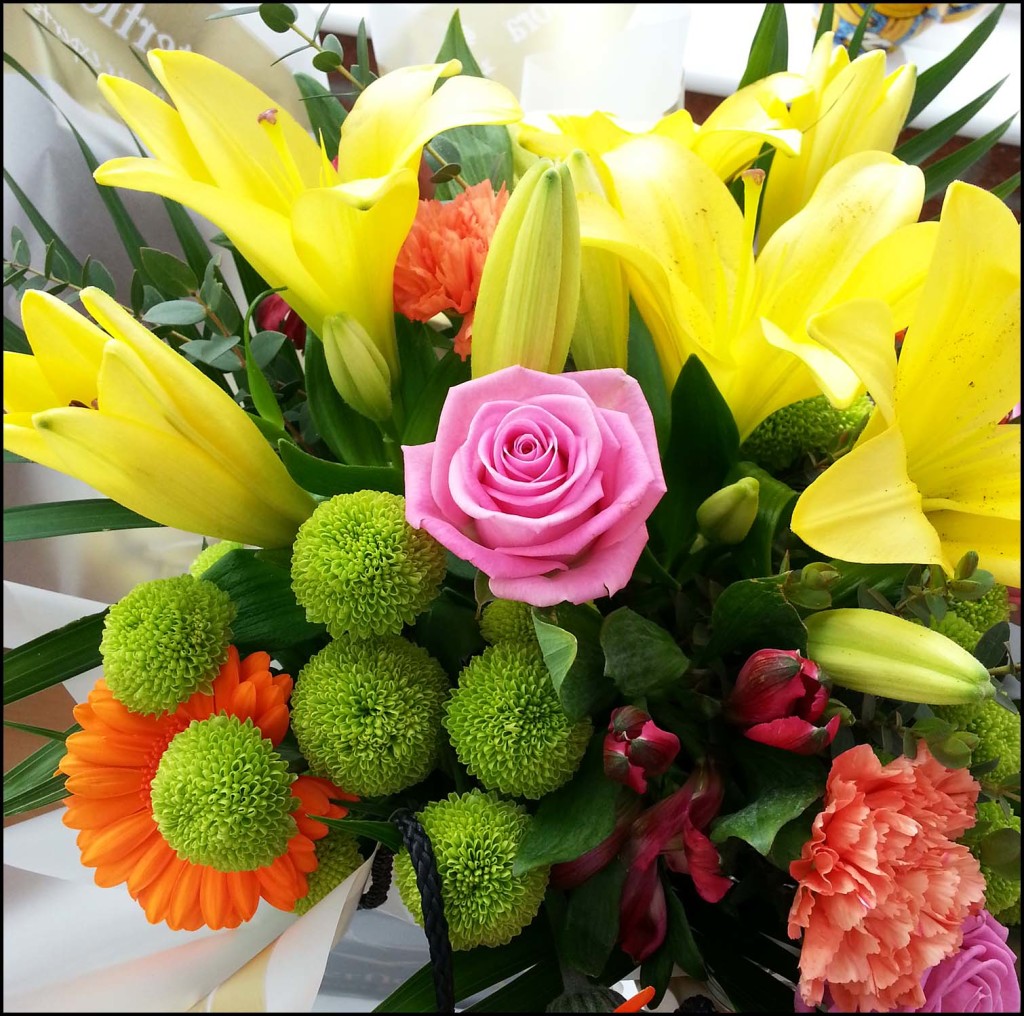 Let's keep the momentum going by bringing the colours of nature in all their eclectic beauty into our homes, wardrobes, crafts and imaginations and not get beaten down by grey days.
Because grey is rather sophisticated, as it goes...