The opulence of the season lends itself to the glory of gold, as the whiff of a chill in the morning transports me back to Versailles.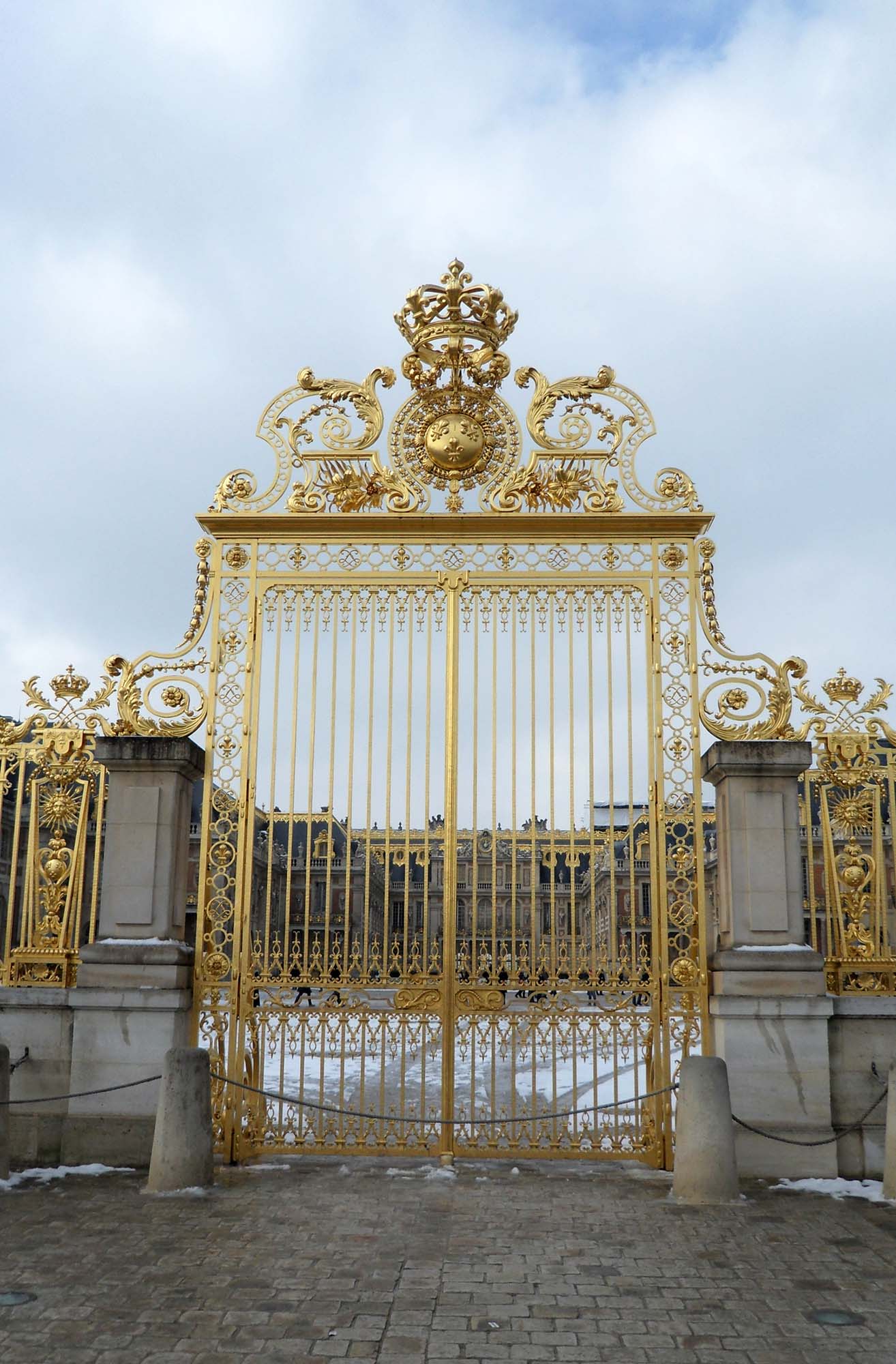 The Palace of Versailles sprawled in snow-laden splendor like a scene from a jigsaw puzzle or a Christmas card. You could see your breath in the air and the path was slippy with slush.
I'm re-posting these images from a trip to Chateau Versailles last year, because they seem so fitting as winter descends. It was such a wonderful experience that words can't do it justice.
I love this image (below) of the lilting corridor that goes on for miles, policed by marble statues.
Gilt-edged doors appeared at every turn. I love the worn out paintwork round the lock in the image below; the sense of the handle half-turned.
How many secrets have echoed through this keyhole?
The Hall of Mirrors in all its chandeliered glory. So much gold.
Frescoes, murals, marble.
Art nouveau details in the wrought iron.
I love the etched-out impression of this photograph almost more than the real life perfection of the room. It seems to transcend itself somehow; ghostly and ethereal and not really there.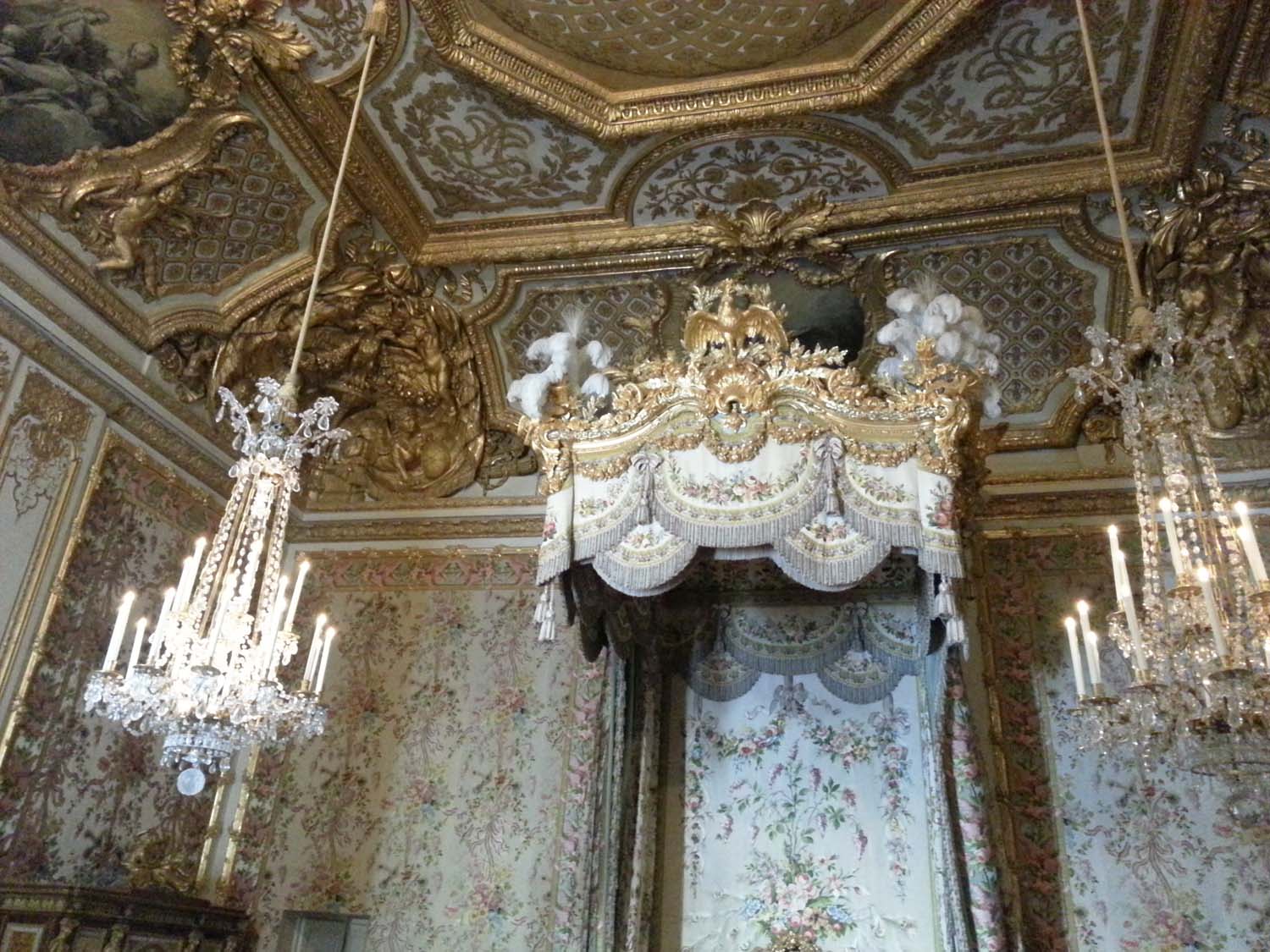 By the time I got to the Queen's Grand Apartment, I wasn't sure how much more decadence and gold I could take. I would struggle to sleep in that bed with those ornate drapes and reflections of grandeur.
Luckily, I don't have to.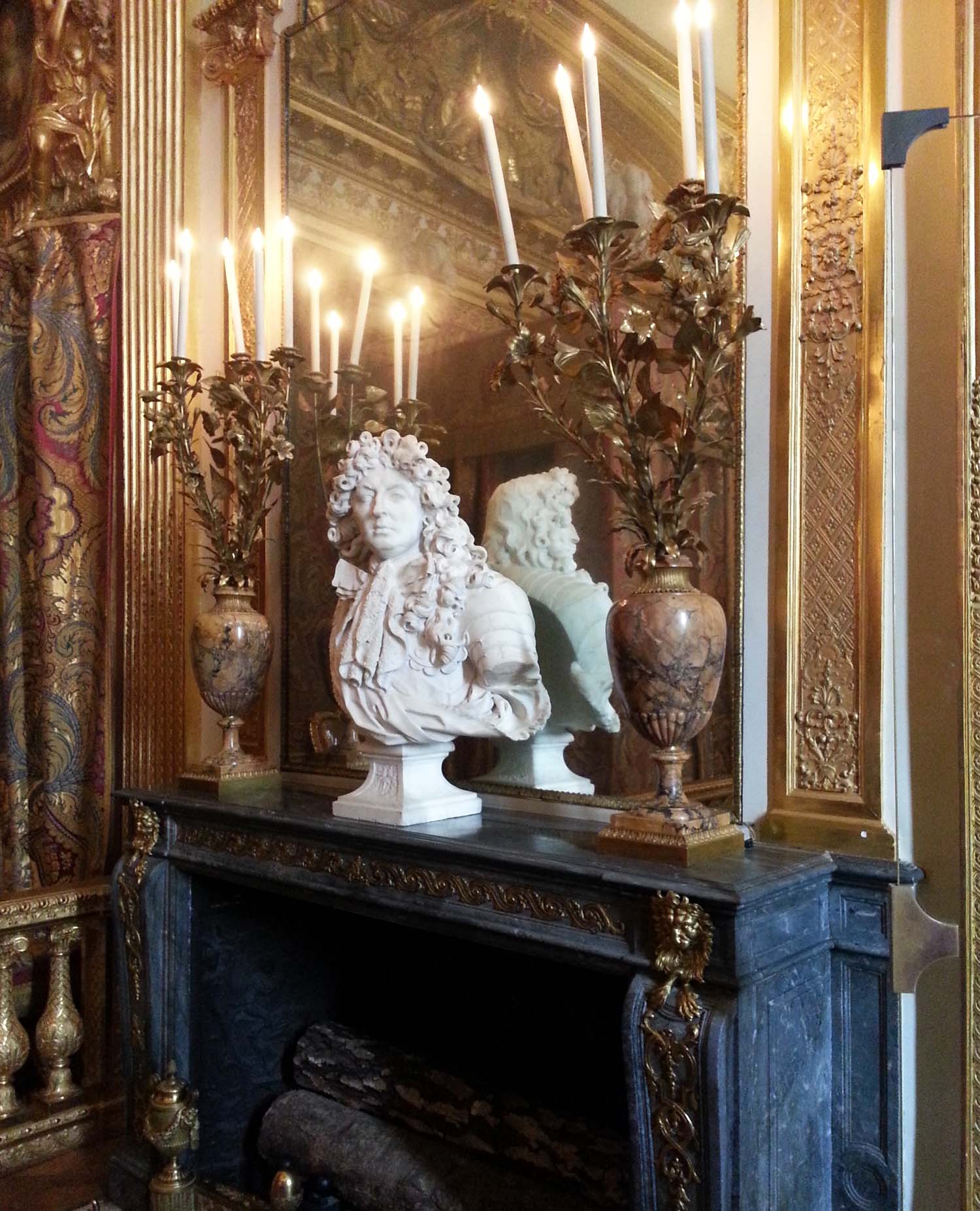 This is the view of the gardens from one of the rooms in the Palace. It was nice to be inside looking out at the fairy tale snow at this point, rather than stood in the  freezing slush.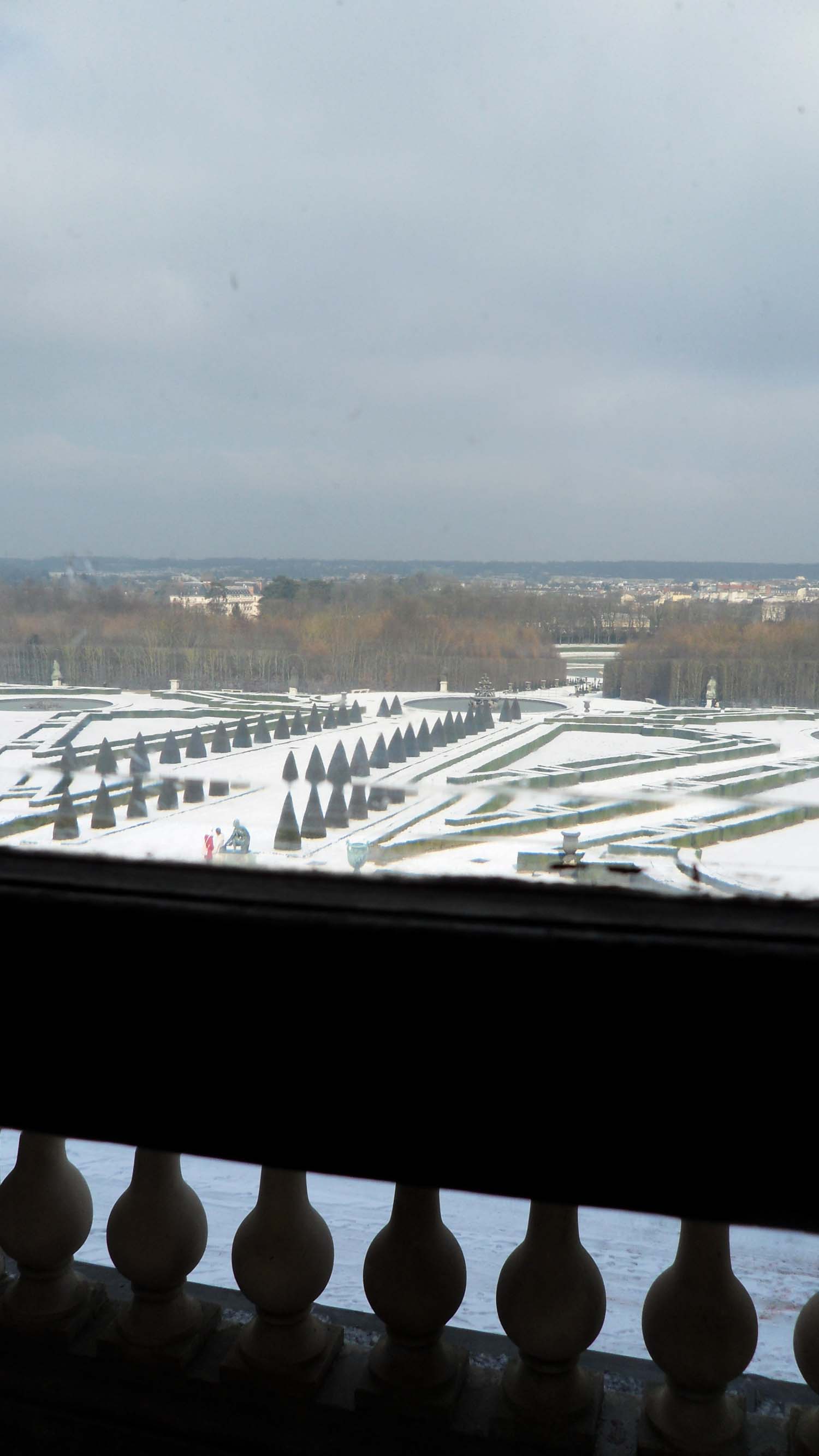 The day I visited, it was my birthday, and I loved that it was such a bright and beautiful day.
Bye-bye, Palace of Versailles.