Glasgow has such an active and exciting vintage scene with so many places to browse and buy and be inspired by vintage and second-hand clothes, accessories, vinyl - everything. After a recent wander through Glasgow's West End with a friend, I came back with a rather eclectic haul of items, the star of the show being a Nina Ricci vintage swimming costume.
Or should that be 'bathing suit'?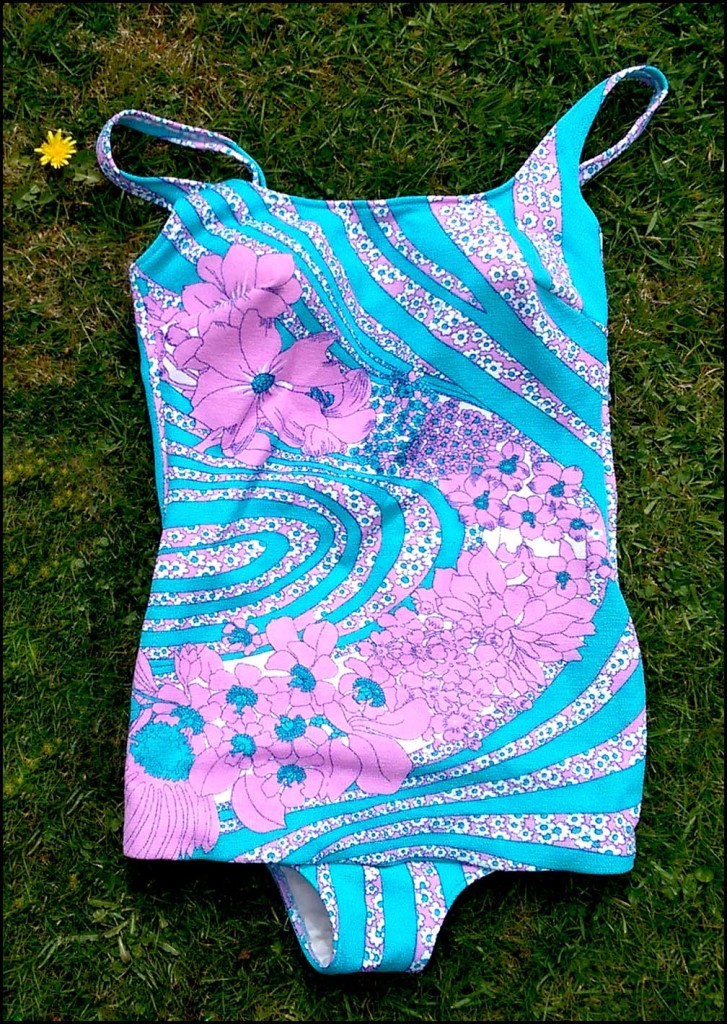 Other purchases include:
a ball of sage-green mohair wool (that'll come in handy for the knitted blanket then...)

green twine for the garden (I'm growing vegetables for the first time this year)

a box of brand-new metallic embroidery threads in all the colours of the rainbow (I'm thinking ahead to Christmas crafting...)

a long-arm punch/eyelet maker thing (it said on the back that was perfect for scrapbookers. And I want to make a zine so...and it was way less than half price.)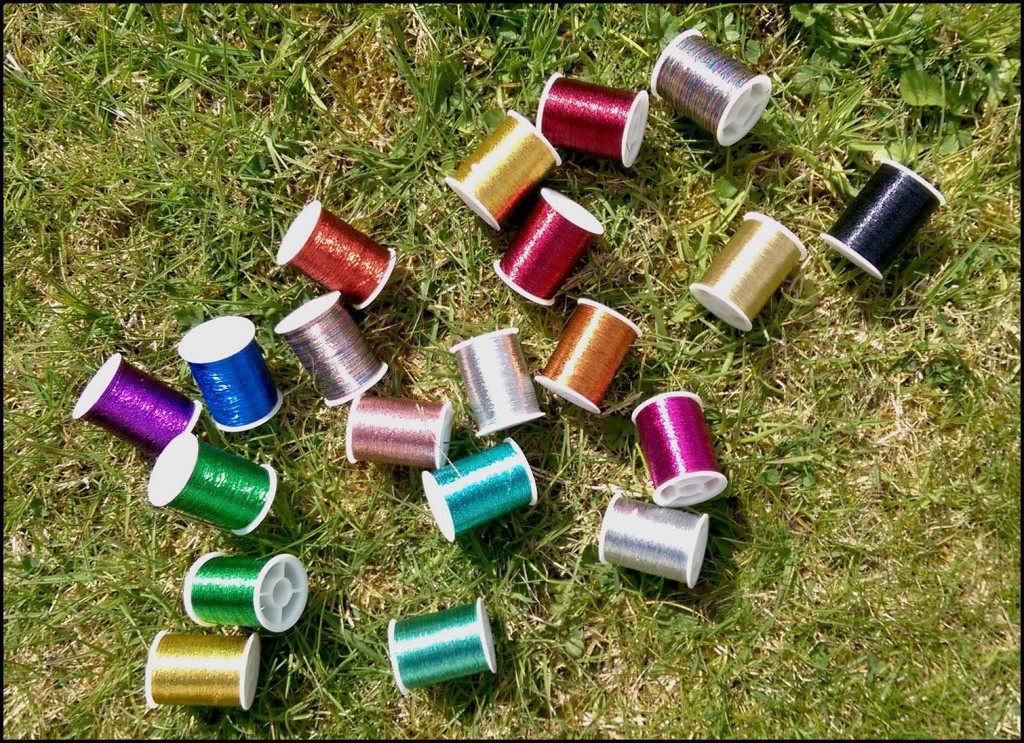 Don't you just love random finds like these that you didn't really need but you kind of did and you really, really wanted anyway?
Because all these things can be used to make other things or grow things or upcycle.
Apart from the Nina Ricci number, but that print. Wow. I love that 60's/70's print and the colours remind me of my Nana.
And most importantly: it fits like a dream and gives me strange/cool super-pointy boobs. That'll get the pool-side waiters then next time I'm basking in the sun!