How can you stand out in surface pattern design?
It's a big question, and one I've been pondering daily since my lovely friend Romana of The Creatory alerted me to this competition in UPPERCASE Magazine.
I've been talking a lot about patterns recently and how I've been sucked into the vortex of designing: it's addictive and incredible and it doesn't just start and end with one pattern.
It encompasses defining a palette, sourcing motifs, working to a theme or a trend or a brief or a style...
And that's the crux of it. I feel too 'fledgling' to have a recognisable style.
This video featuring UPPERCASE Editor and Designer Janine Vangool, explains some key pointers as well as naming some of the different style footprints a designer might work to:
Big & bold, floral & chintzy, graphic, geometric, linear, minimalist, illustrative, cutesy, block colours, not scared of black...
Yet there are elements I love in all of these styles. I'm multi-passionate - what can I say? Here's my 6 top-take-outs from the video: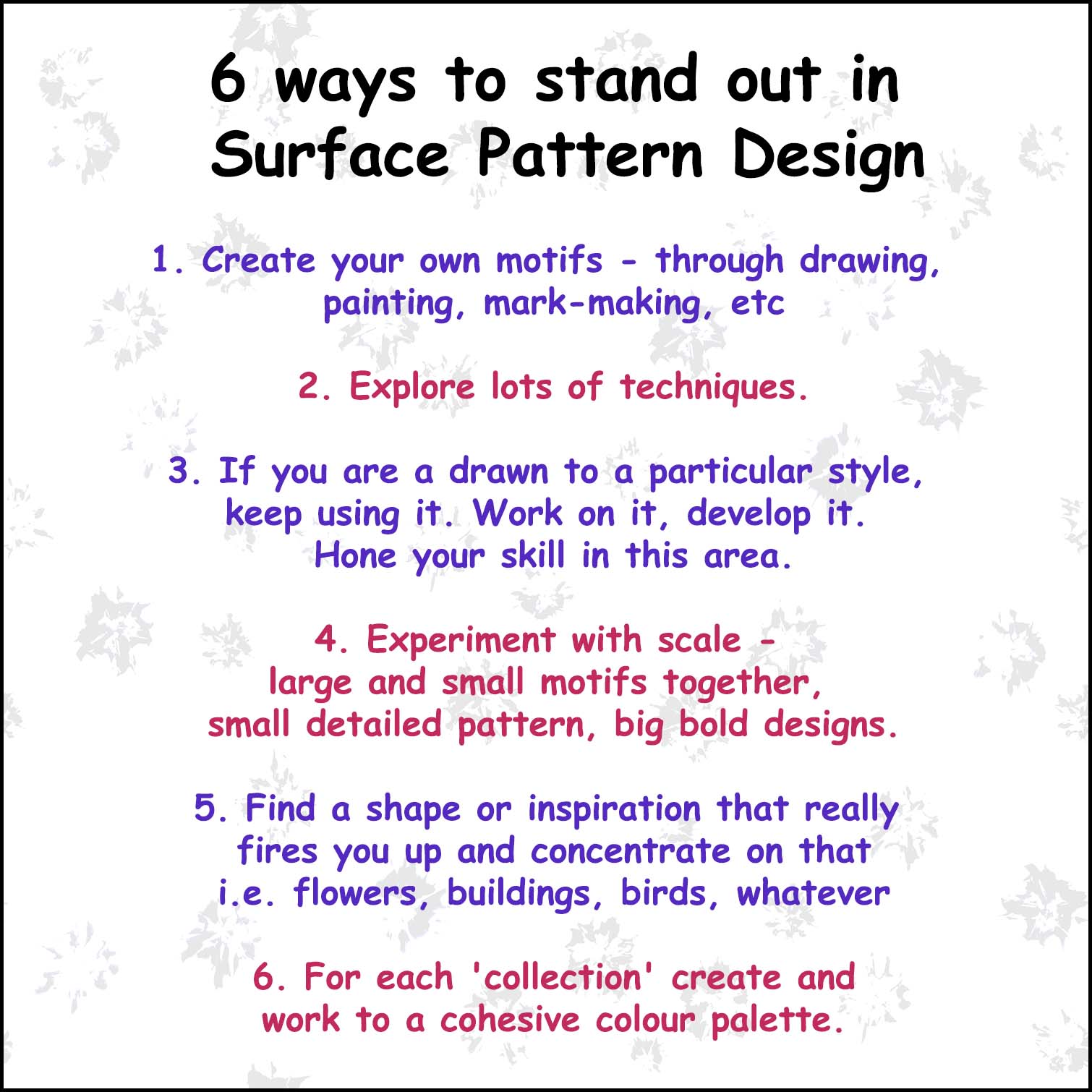 I'm quite bold in my personal style and that filters through to the way I dress, the colours I'm drawn to and my choice of internal decor.
But I love minimalist geometric work too. And illustrative design. And I'm not scared of black: on me, on my walls, in pattern.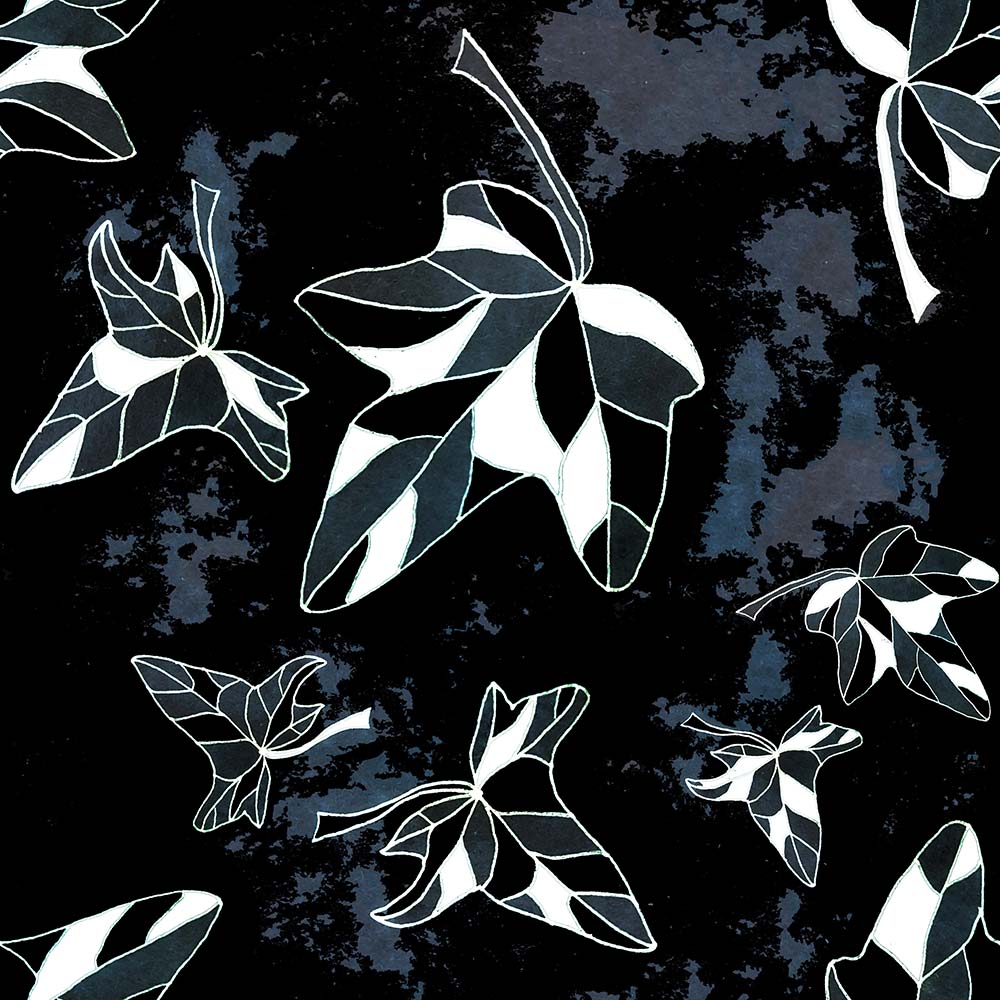 In my mind I want to do something different; marry incongruous elements that juxtapose each other to stand out against the ditsy florals and the abstract colour blocks.
I want to draw on dark forces like folklore and The Brothers' Grimm fairy tales to weave a story through my patterns and project my 'inner world' into the 'outside world'. It's a lot to consider.
UPPERCASE magazine markets itself as for 'the creative and the curious', and that's definitely me. And it got me wondering:
Are creative people everywhere asking the same questions of themselves, over and over, trying to find their niche, their style, their oeuvre? Are they keeping themselves awake at night with their creative curiosity, just like me? I think the answer is 'yes'.
There's a lot of work to be done, and this new focus for my creativity has given me a lot to think about in discovering my design footprint and in doing so, discovering and revealing another layer of myself.
For now, I've been focusing on a perennial (yet seasonal) favourite: autumn leaves. I can't believe the year has spun us round to September already, but as the leaves begin to fall, I'll be documenting them through my patterns.
Sign up

for monthly inspiration from Dainty Dora's Inspiration Emporium. Check out the debut mail-out here.