I've had a chaotic week. I've lost all the photographs from my phone.
I've missed having creative time.
I've dedicated my afternoon to art journaling, aka 'getting messy'.
Some pages are finished, some aren't. Friday is a good day to get creative isn't it?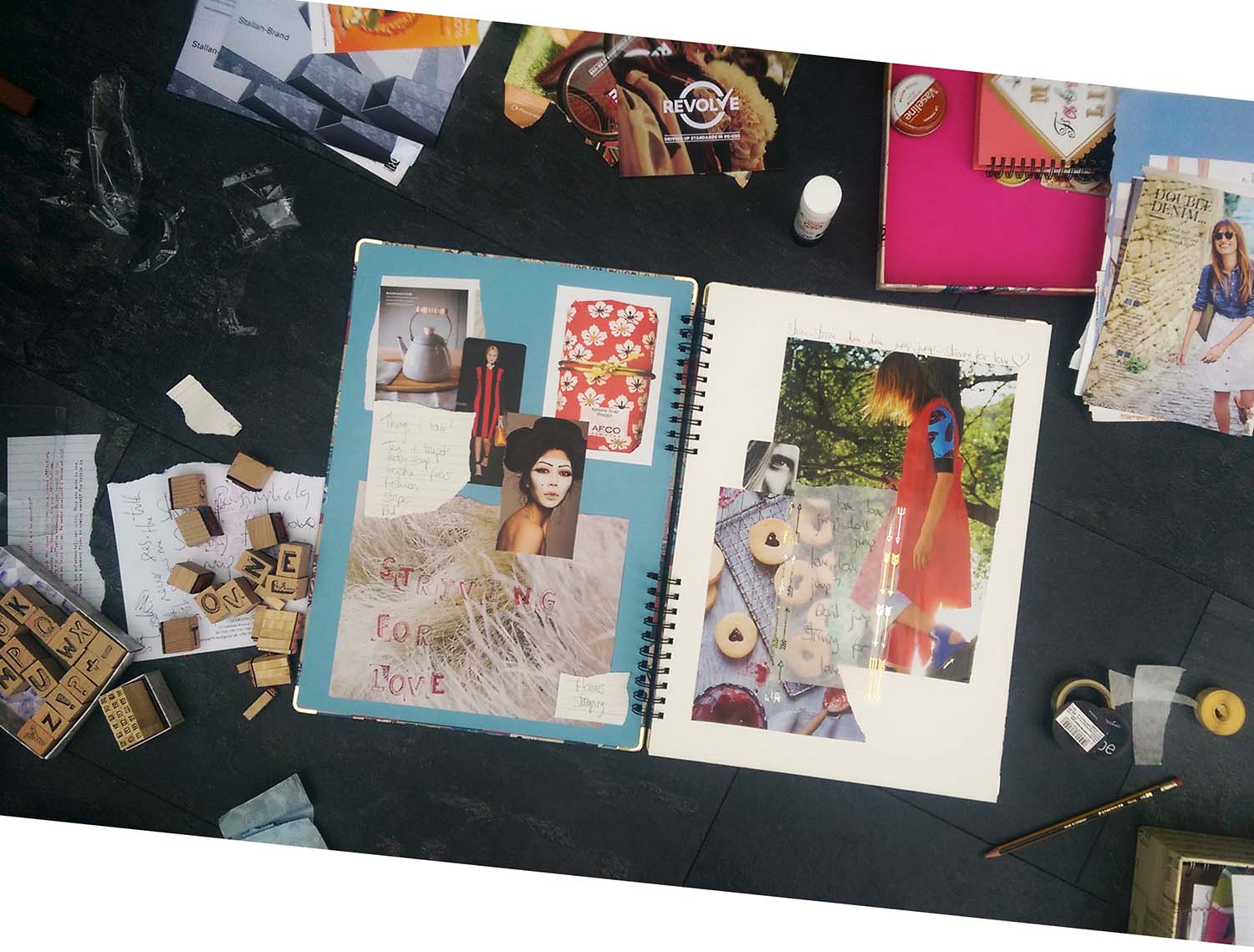 There's a lot of mess on the floor. I'm owning it. It inspires me.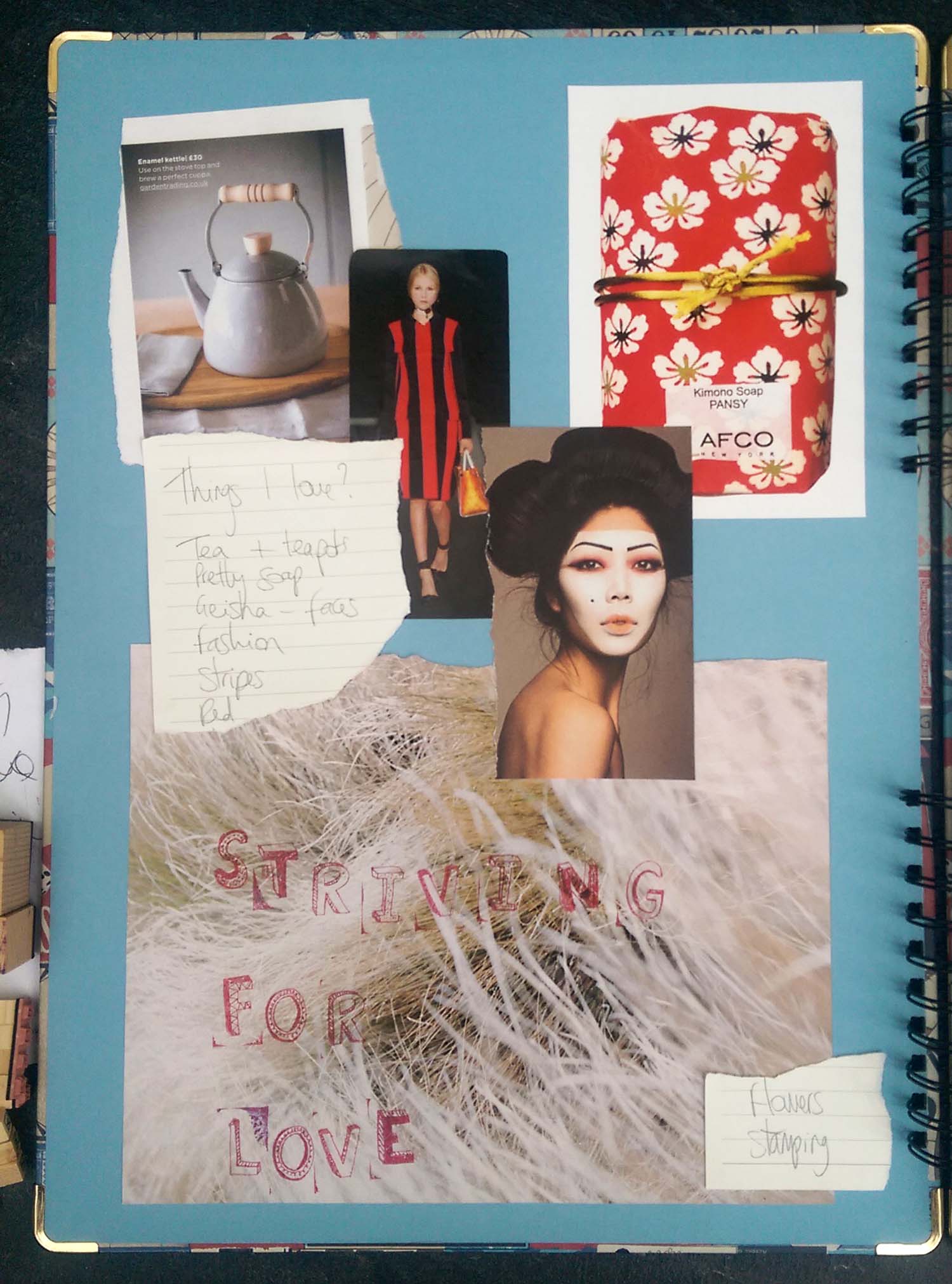 Things that I love? That's easy:
Tea, teapots, pretty soap, Geisha-faces (read what I wrote about my love for Japan), fashion, stripes, the colour red (though I'm not saying it's my favourite colour or anything), flowers, stamping (with wooden stamps and ink as well as with feet. Sometimes.)
And I'm always 'Striving for Love'. Love for life, self-love, romantic love.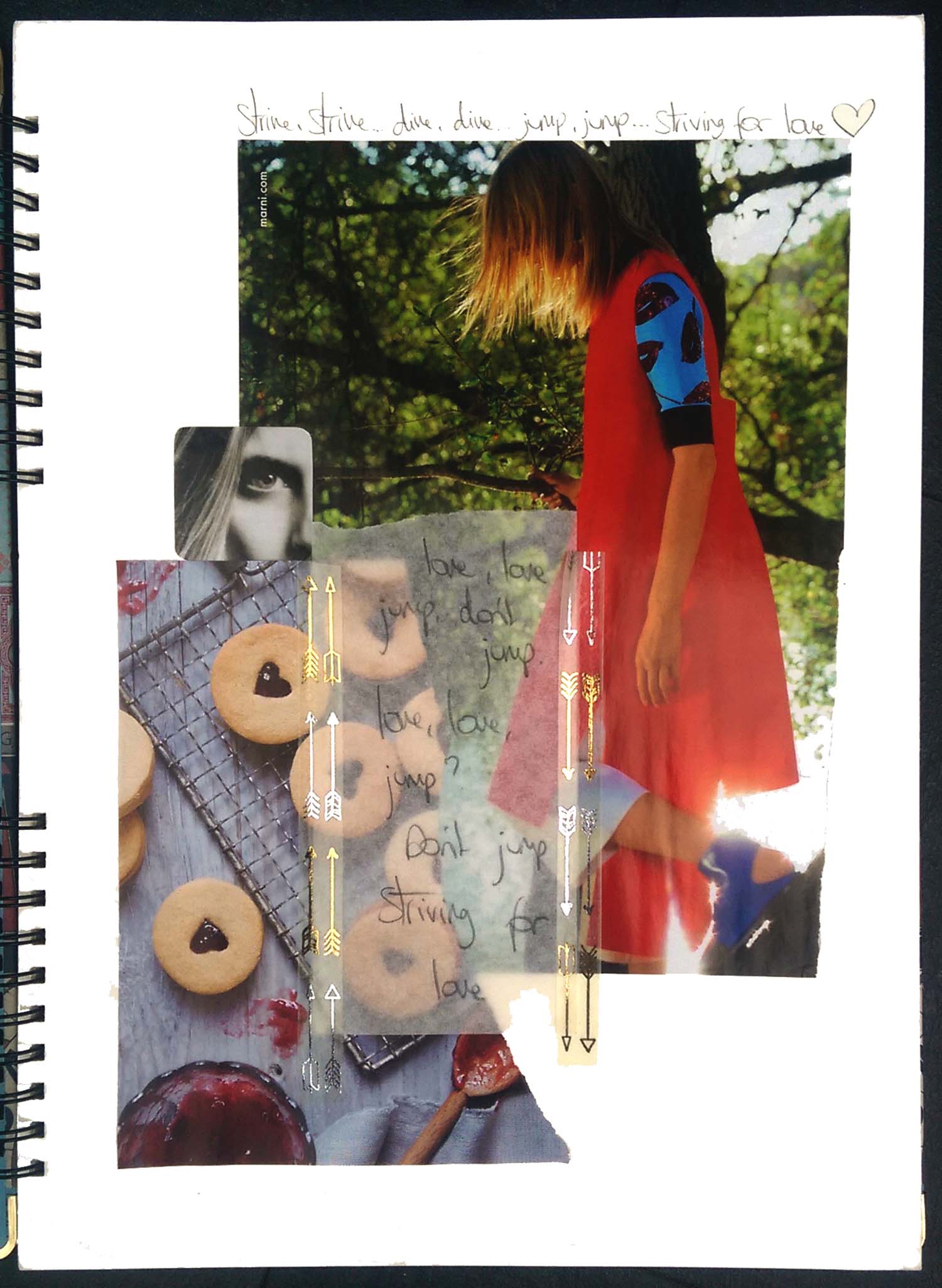 This is the second 'Striving for Love' page and I continued the theme with a girl in red, heart-centred jammy dodgers and the words, my hand-written words.
'Jump, don't jump' came into my head when I found this image, and I like the idea of there being a gap, a ravine, a chasm to finding love, to finding yourself, to getting what you want, and there's a decision to be made as to whether to cross that gap, ravine or crevice, or not. Jump, don't jump.
Because... striving for love.
That's the thing. I just can't stop saying it. Everything. I love talking, chatting, communicating, yakking on the phone. About anything. About everything.
Talking is my poison.
Communication is king.
(hysterical laughter) - imitating the additional subtitles you can activate sometimes on films that strive to communicate every nuance of sound, every rush of traffic noise, every laugh, every cough (inserts random background chatter).
I LOVE vintage telephones. My phones at home are actually very modern. One is a crystal encrusted skull, the other is a red stiletto.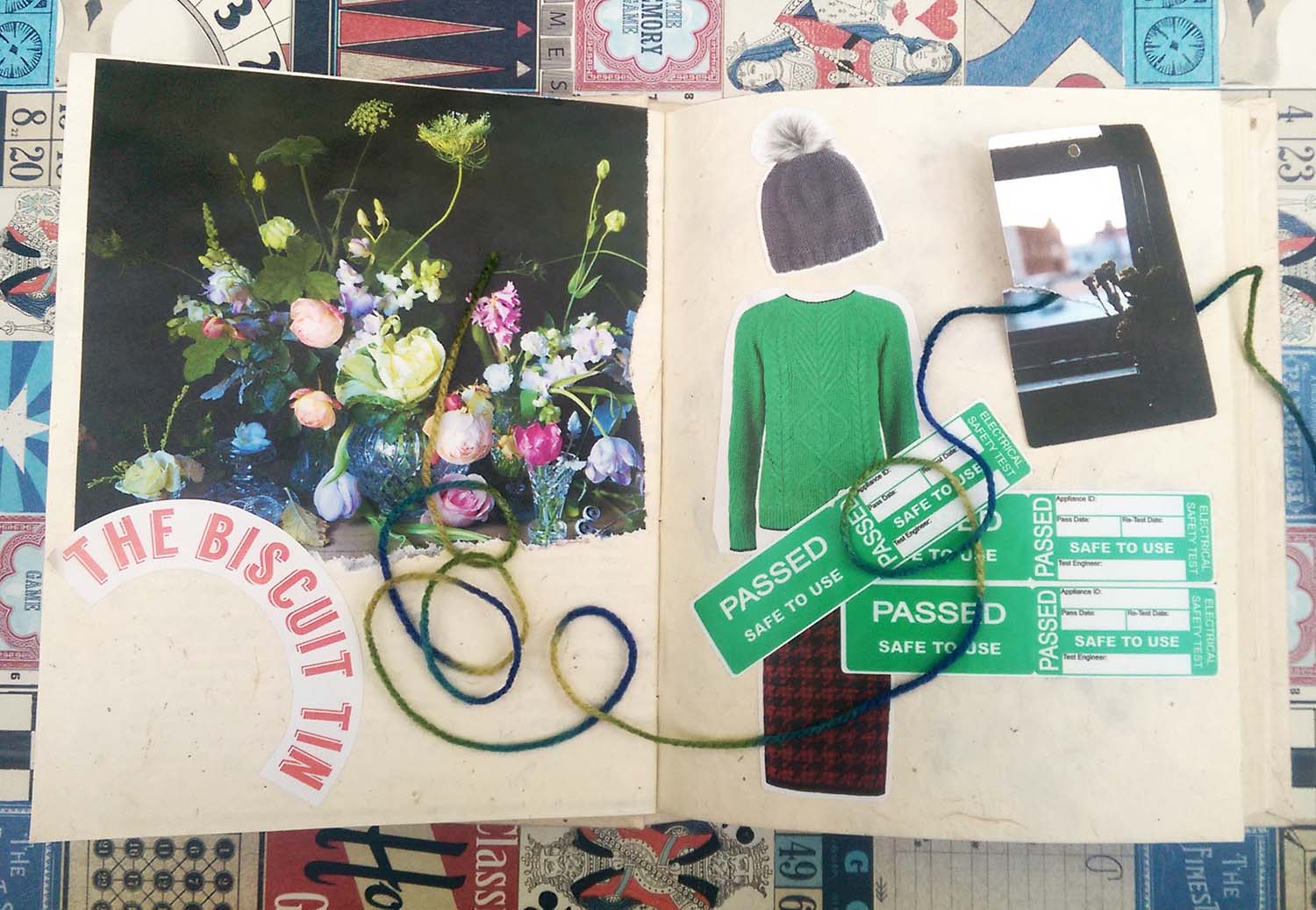 One last page. This one is a mash-up of themes and ideas, and it's not especially seasonal with the knitted jumper, but I like it.
I think my message here is about constructing outfits like we construct our life.
"This outfit is tried and tested. It's OK. It's 'safe to use'. PASSED."
And I like the bright shade of green that matches perfectly between the jumper and the stickers.
The florals on the dark background remind me of period dramas and burgeoning gardens and sitting on the grass with a picnic (or maybe the biscuit tin). Random pages, random associations. Or flowers posed (poised?) in a vase for a still-life art class.
Maybe I'll journal these words onto the pages? They're transient, a bit like life, because the wool won't let itself be glued down in one place (but then, neither will I).
Art journaling frees my creativity and expands my mind. Or maybe it frees my mind and expands my creativity?
Join the Get Messy Art Journal community.