This week in the Get Messy Art Journal world has been a fun exercise in suspense, patience and surprise - also the ingredients of good games. And adventures. For everyone playing along, each day Vanessa OL (who writes this amazing blog) has been posting a prompt of a material/medium to use and showing us her page so that we can play along too. At the end of the week we will all have totally different pages created using the same/similar elements, and will have been on a mini-adventure away from our usual method of creation - genius!
On Monday we covered half a page with text (from a book or magazine). I used a page of text from a travel magazine.
On Tuesday we used paint to cover a third of a page. I used a mustard/yellow watercolour paint, because that's the only kind of paint I have right now: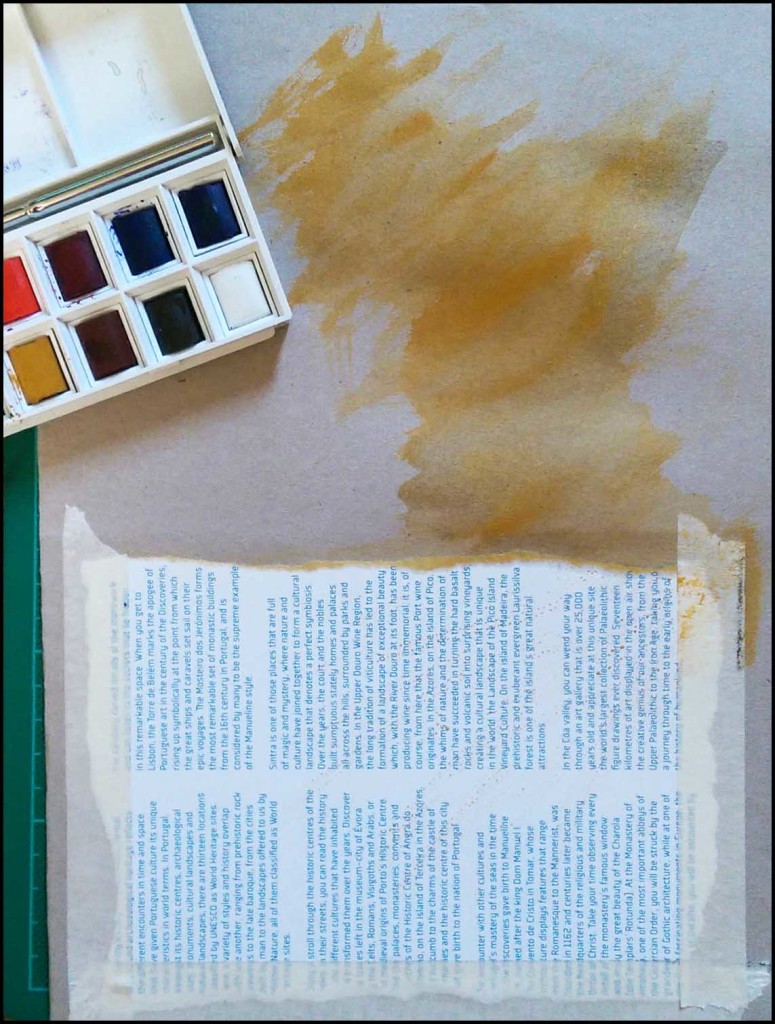 On Wednesday it was ink spray/misting.
I don't happen to have any misting equipment (#creativefail), so used a large brush with lots of water, loaded up with a contrasting dark blue watercolour paint for some 'misty splashes', but it was a bit too heavy-handed for my liking and wet a lot more of the page than I anticipated. It's an adventure though, so I went with it, adding some smaller splashes with a more delicate brush. Better.
This morning I was ready for the next step, and today was ink stamps: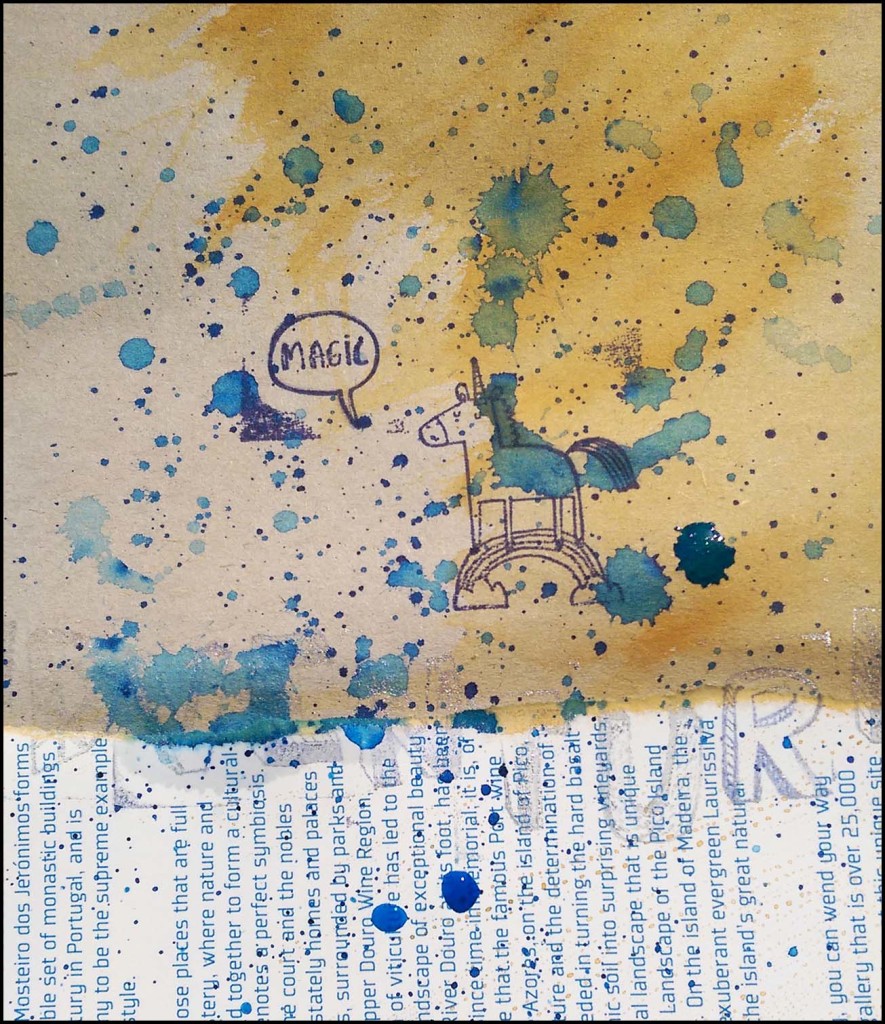 I'd forgotten I'd bought these cute little stamps: a unicorn and a speech bubble with the word 'magic'. I used black ink and didn't want to overdo it by adding any repeats, but decided to also spell out 'ADVENTURE' using my letter stamps.
I did this in silver ink, so they are not too in-your-face.
But I can't wait for tomorrow for the final prompt and to see everyone else's pages.
Find out about Get Messy Art Journal Challenge.
See who else is playing the Get Messy Art Journal Game - and posting their ADVENTURE pages every Thursday.
*UPDATE*
Here's my finished page. Friday was journaling onto our pages. Of course!
I used a creamy lined notepaper ripped from a notepad, with a silver Sharpie and black outliner pen, and washi tape with a travel theme and some more masking tape to stick it down and blend with the background. I also discovered that if you stick the masking place in the wrong place and move it, it picks up some of the paint splatters - quite handy and a neat little trick for removing them if you wanted to.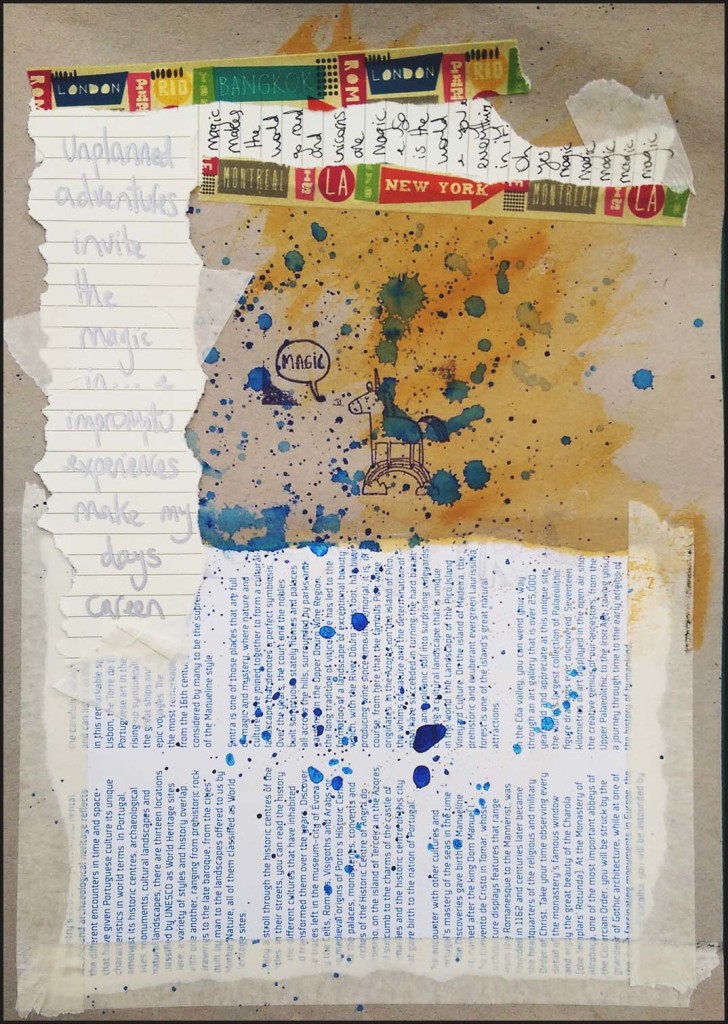 I really loved taking part in the #getmessygame - what's next?