I'm delighted to announce that an exclusive selection of my 'pattern-bomb' prints are now for sale in the InCube Shop on Gilmour Street in Paisley.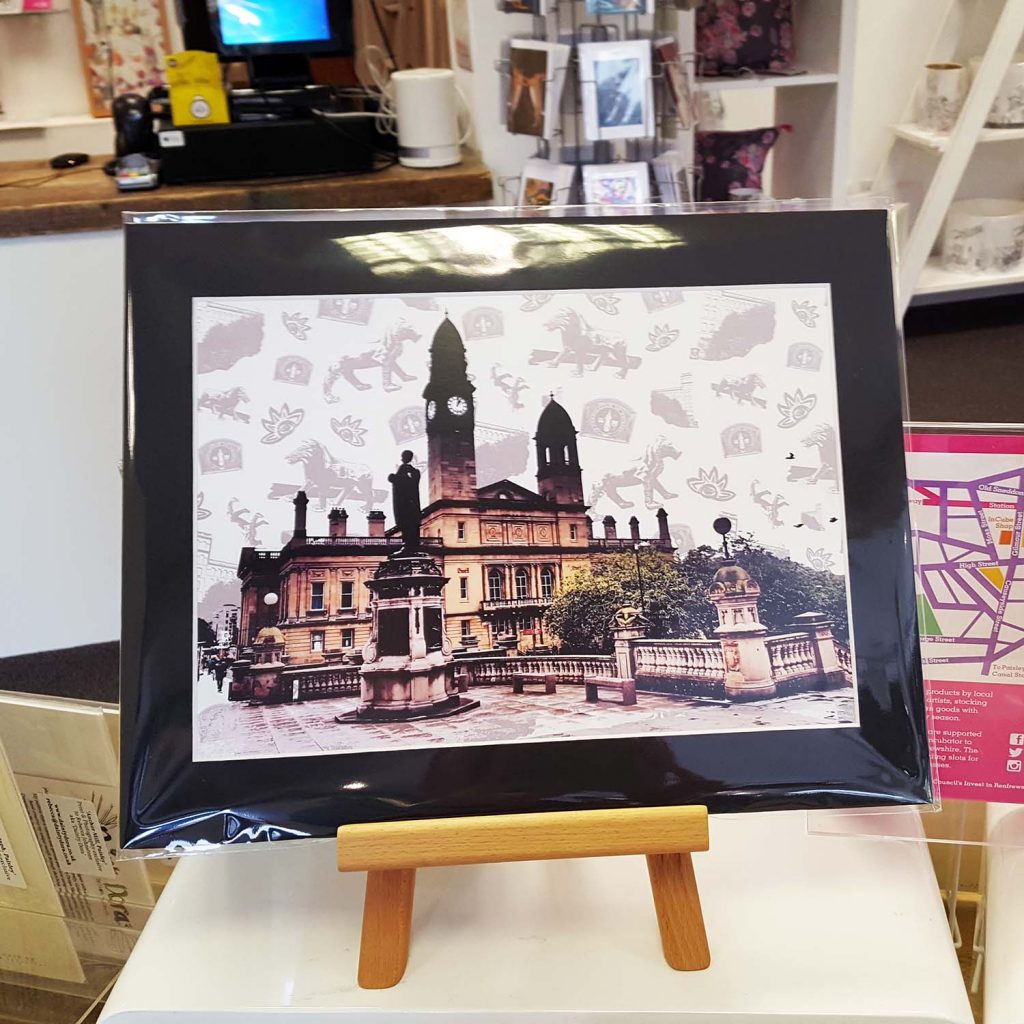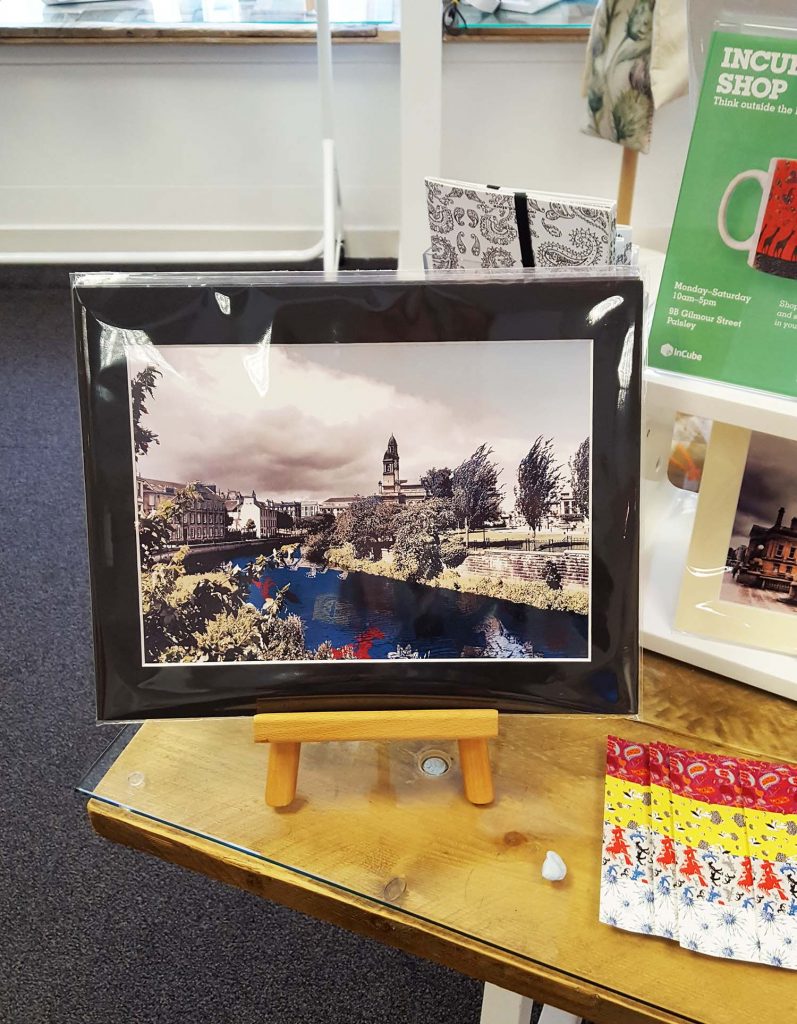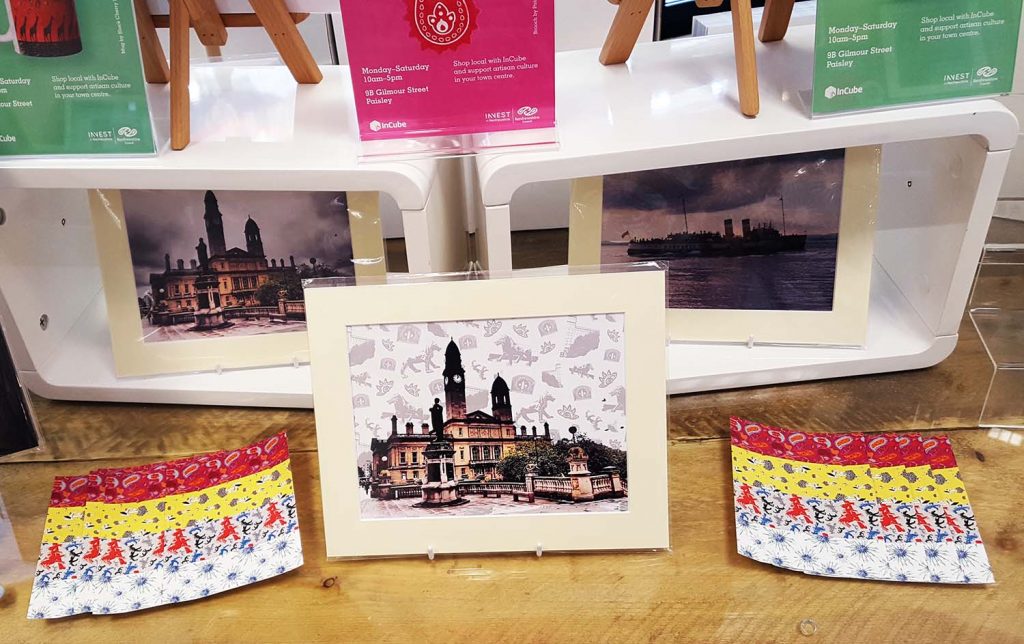 The InCube Shop is funded by Renfrewshire Council to support local design businesses, showcasing handmade products in a bright and spacious 'boutique' environment.
Seeing my prints alongside other designer's work in such a great location in Paisley is a dream come true (especially when I saw people stop to check out my prints featured in the window!).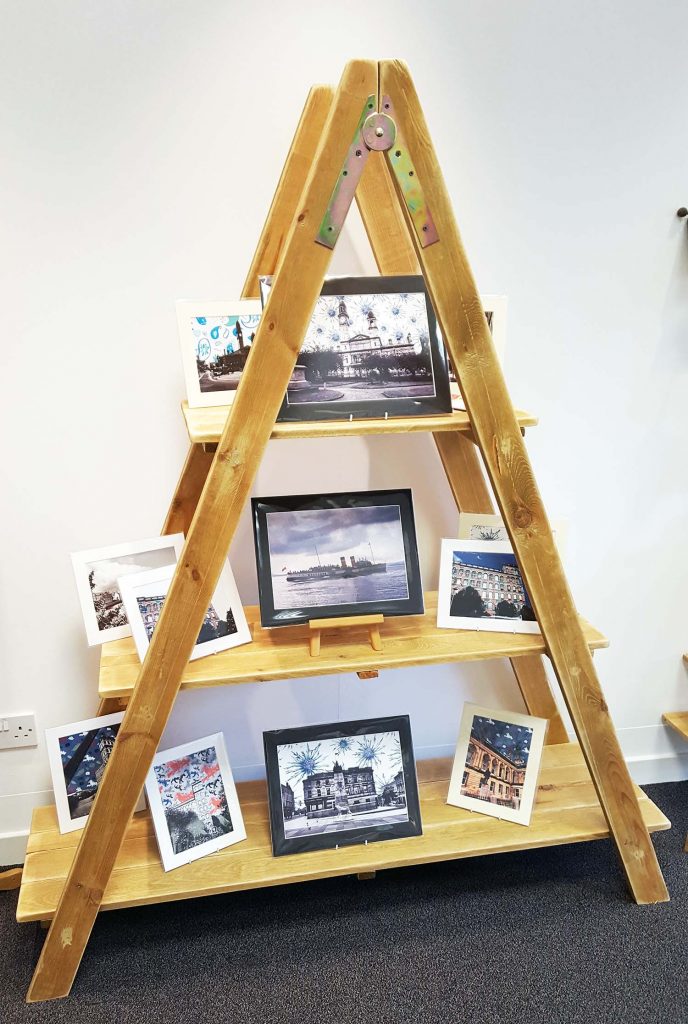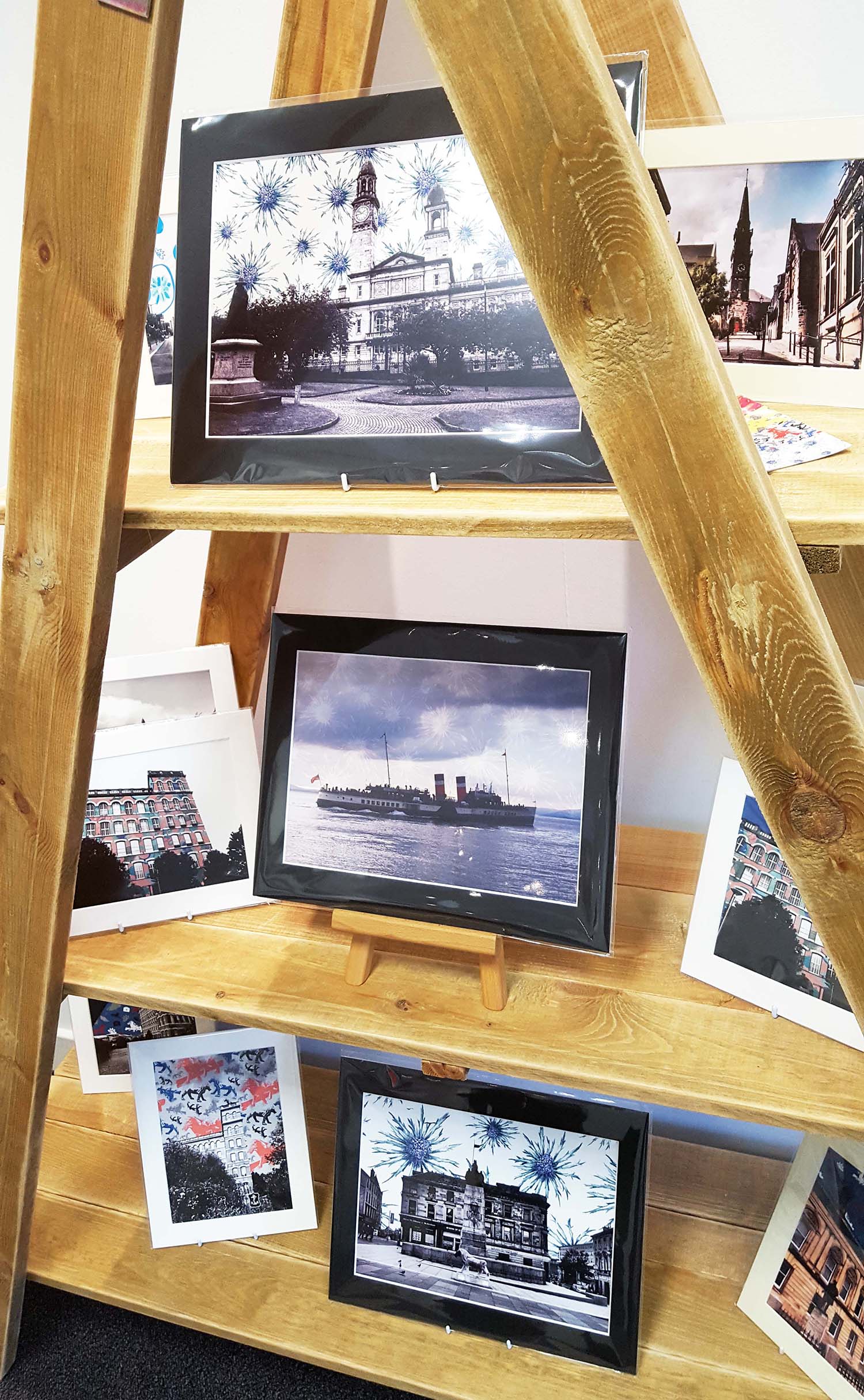 Most of the photography featured in these prints are local Paisley scenes such as the Town Hall, Trinity Church, Anchor Mill and the Cart river.
I've also featured The Waverley - those famous red turrets always an iconic sight around Scottish waters - paired with thistles in the sky which almost look like fireworks in the way I've layered them through the clouds.
Lions and my own version of the Paisley-pattern account for the other prints, in multiple colourways so there's something for the minimalist palette as well as the colour-lovers (such as myself!)
Connecting with some of my fellow designers such as Lil of Gatekeeper Art, Yvonne of Vonne Alley and Karen of Karen Hanvidge Ceramics has made the experience all the more special as a whole community of designer-makers come together to support and encourage each other and discuss 'all things Paisley'.
It's a particularly exciting time of course as all eyes focus on the title of City of Culture 2021, of which Paisley is named on the shortlist of five (winner announced December 2017).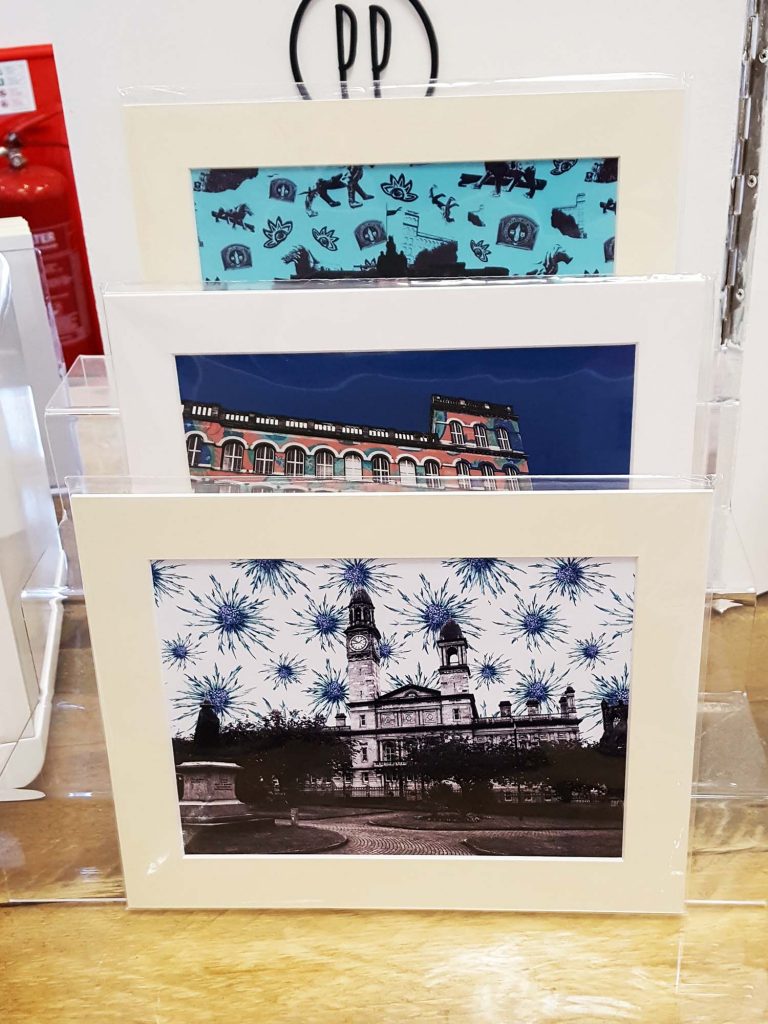 Over the coming weeks I will be launching a selection of greetings cards in time for Christmas, which will be stocked at the InCube Shop, as well as in my own online store.
I'd also like to shout-out the historic Paisley Abbey who were my very first local stockist - they have a selection of my pattern-bomb prints all featuring the Abbey but from different angles and using different surface pattern designs: lions, umbrellas and teardrops - oh my!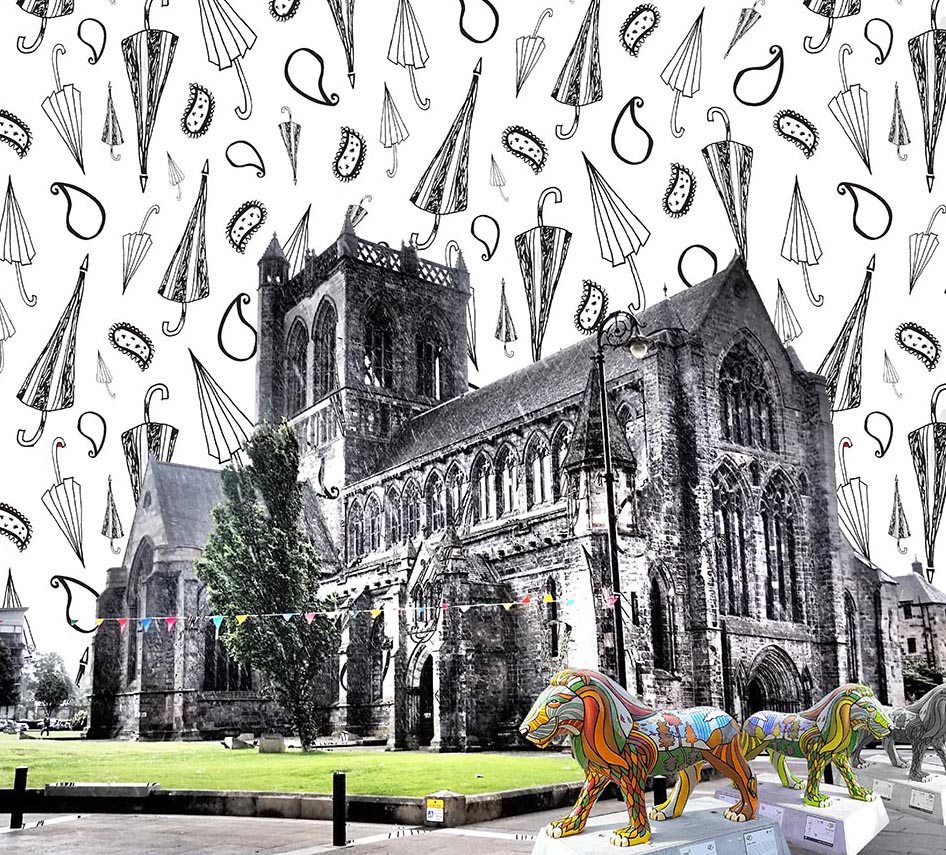 Visit the InCube Shop in person - also a box office for The Spree in October - Monday-Saturday 10-5pm, 9B Gilmour St, Paisley PA1 1DG.