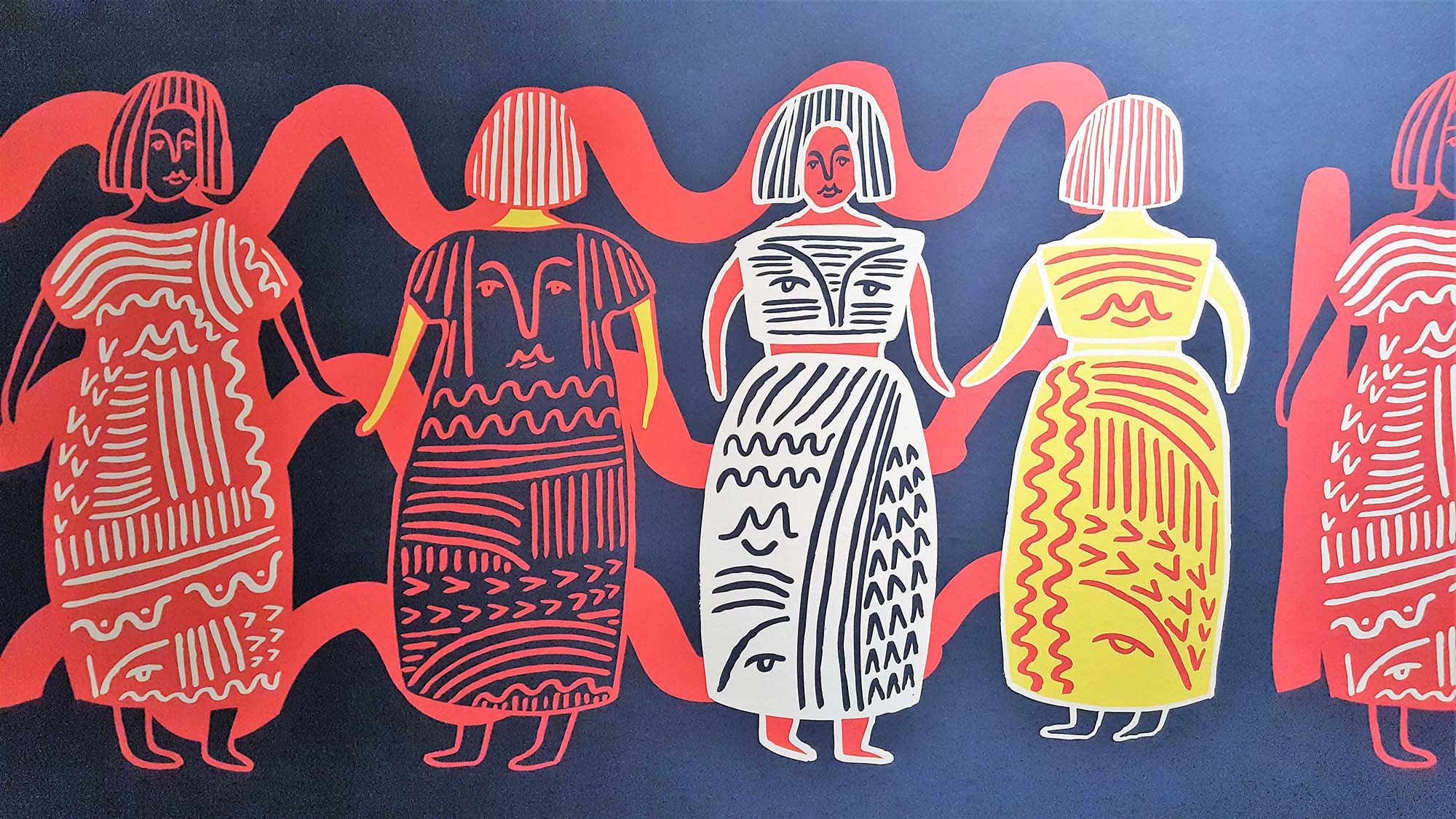 SAMPLE was a must-see for me as a fledgling surface pattern designer with a background in textile design - and right on my doorstep too.
The premise of the exhibition was to showcase specially commissioned designs from members of COLLECT SCOTLAND, a platform for Scottish printed textile design, shining a light on this 'hidden discipline'.
(It's considered 'hidden' because it's an industry where designers are not always given credit for their work - a sad fact across many creative disciplines.)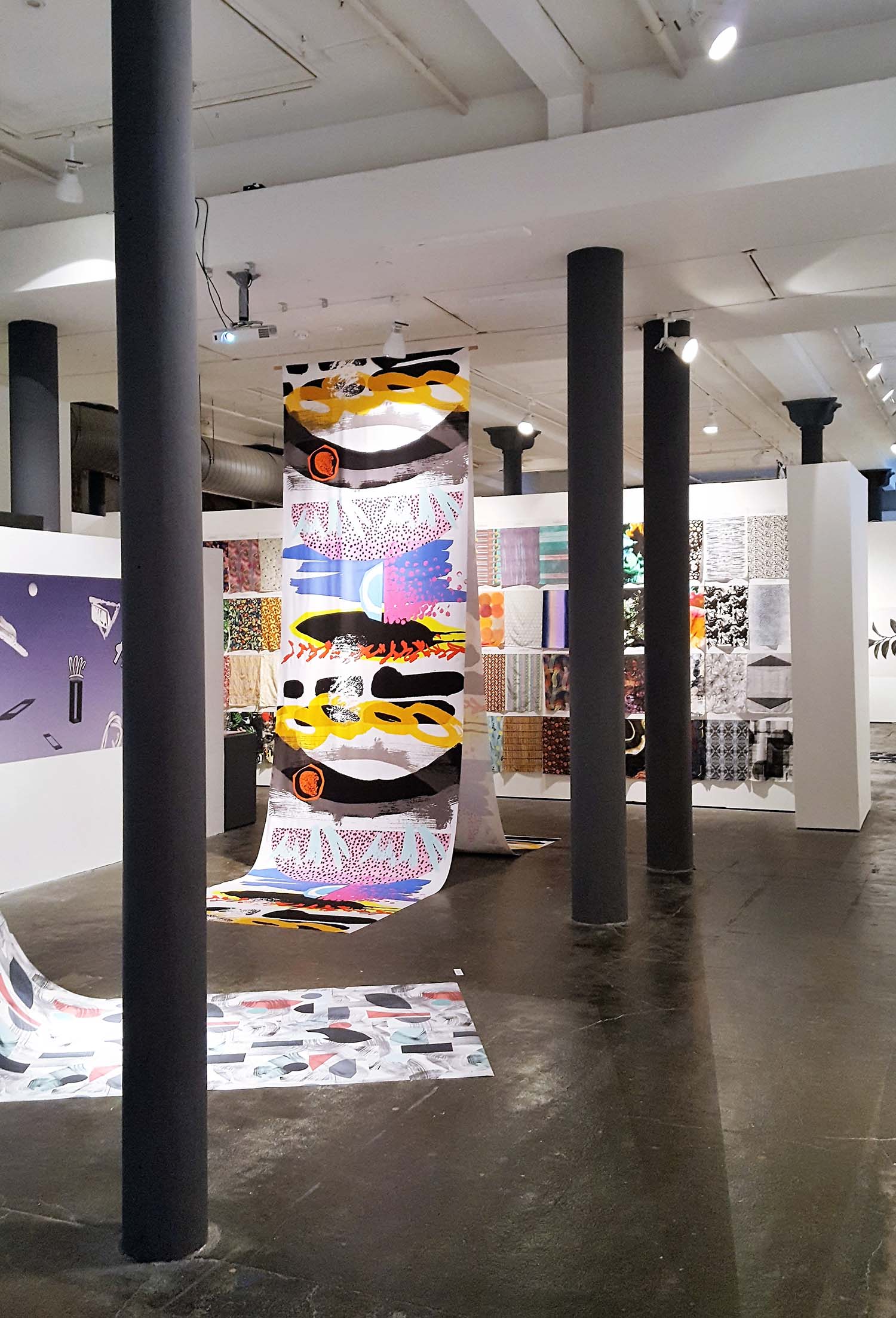 Huge panels of fabric hung from the ceiling with bold and dramatic prints.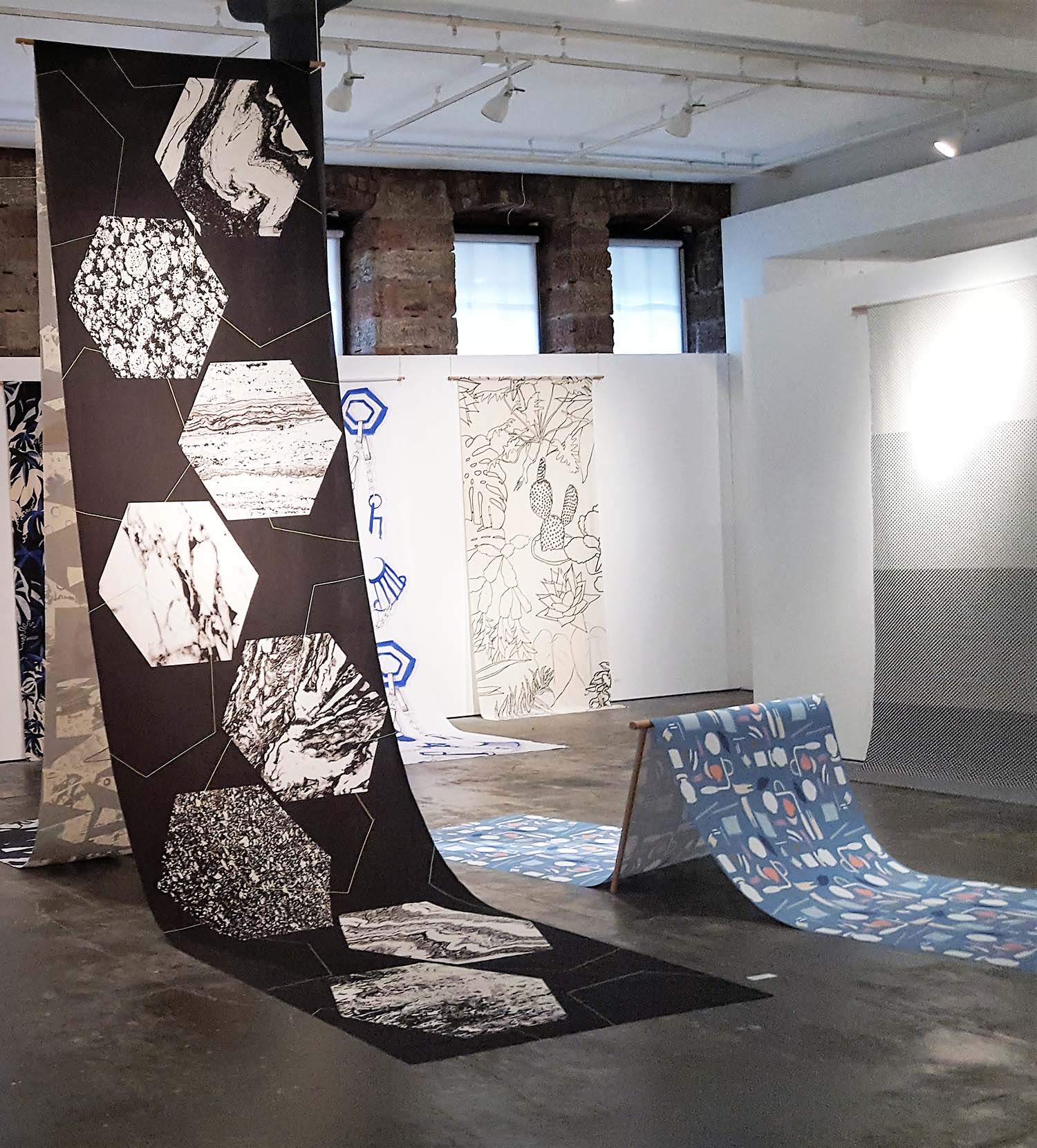 I loved the Matisse-esque cut-out vibe of this piece: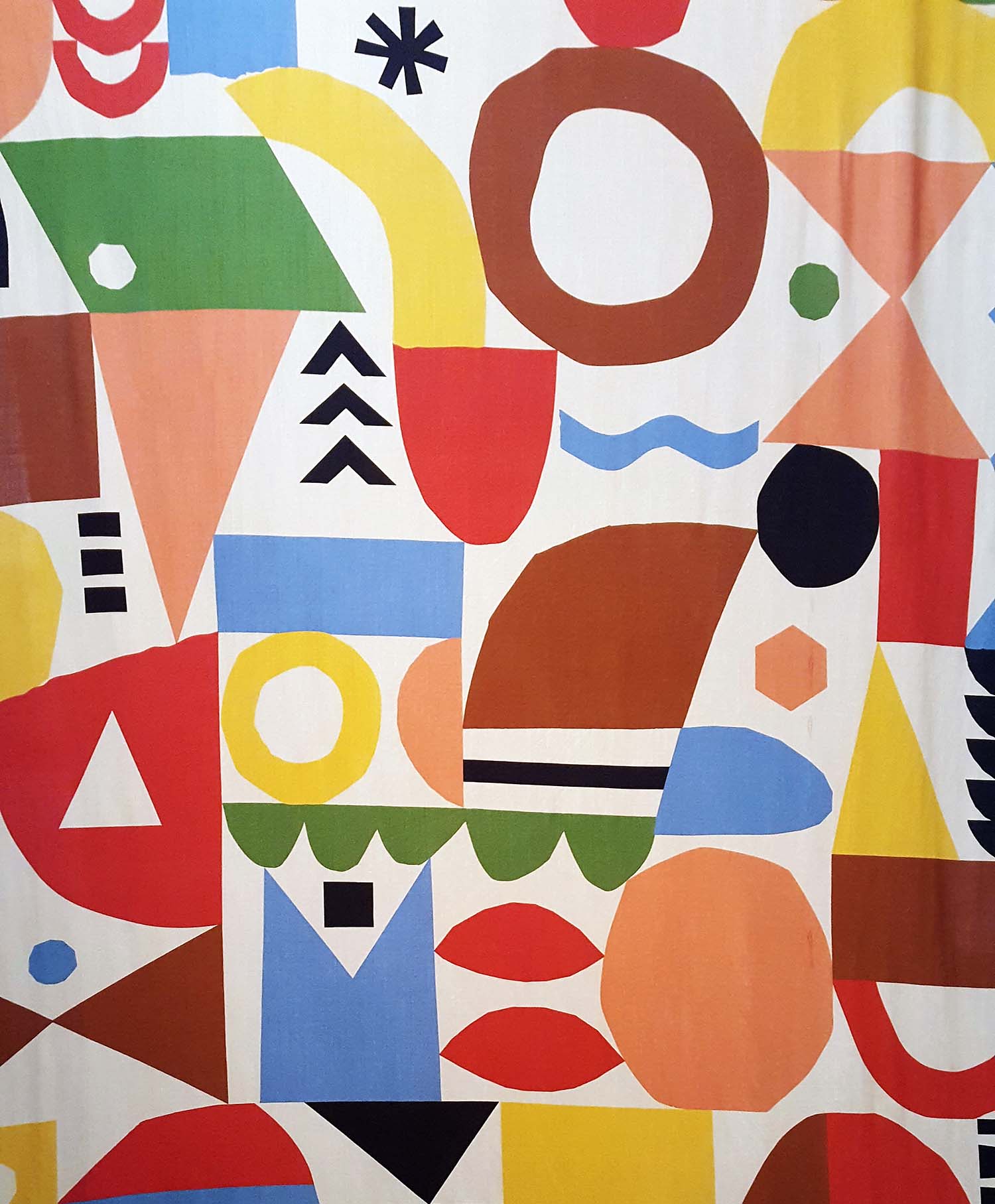 And the rough, textured markings of this in a very satisfying monochrome: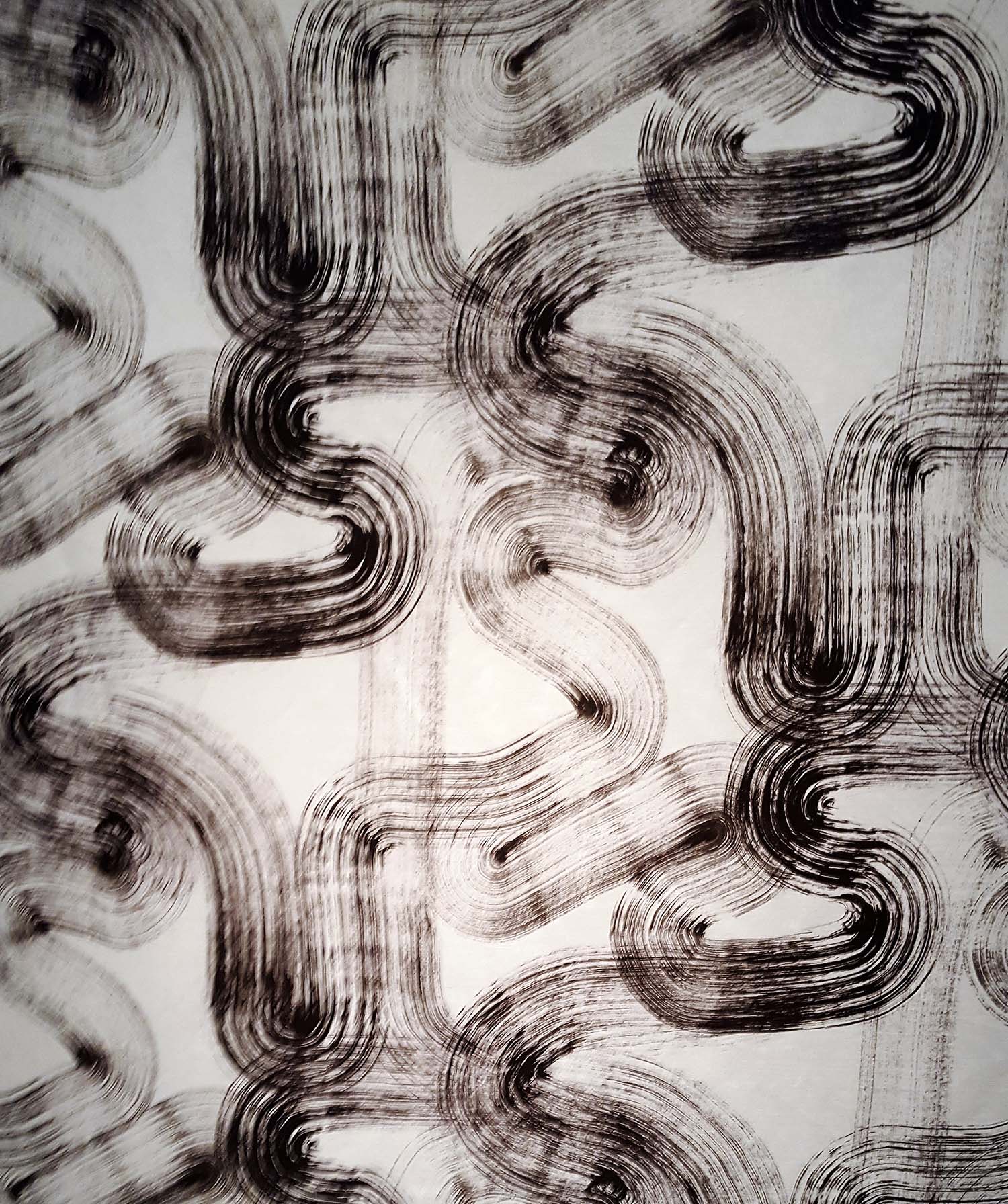 While these mountains - of fire and ice - really drew me in: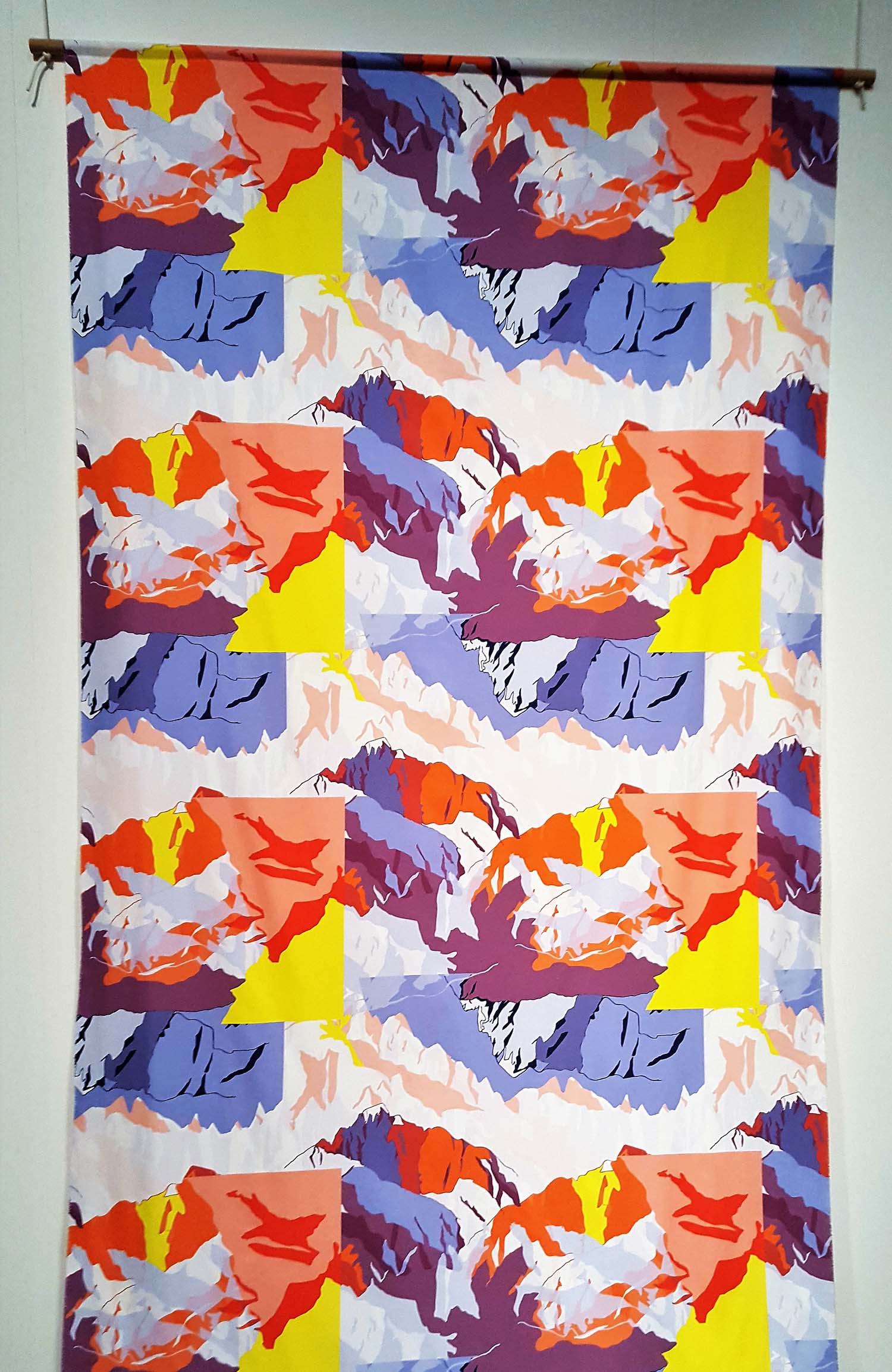 There was a real diversity of work, inspired by 5 key trends identified by COLLECT:
Chiaroscuro, Earthly Paradise, Cut and Paste, Emotional Landscape and Remembered Dreams.
They all sound so inspiring I want to use them myself to spark some ideas. I especially love 'Chiaroscuro' and 'Remembered Dreams' as prompts.
My dreams are very vivid, I always dream in colour and sometimes I even dream in pattern...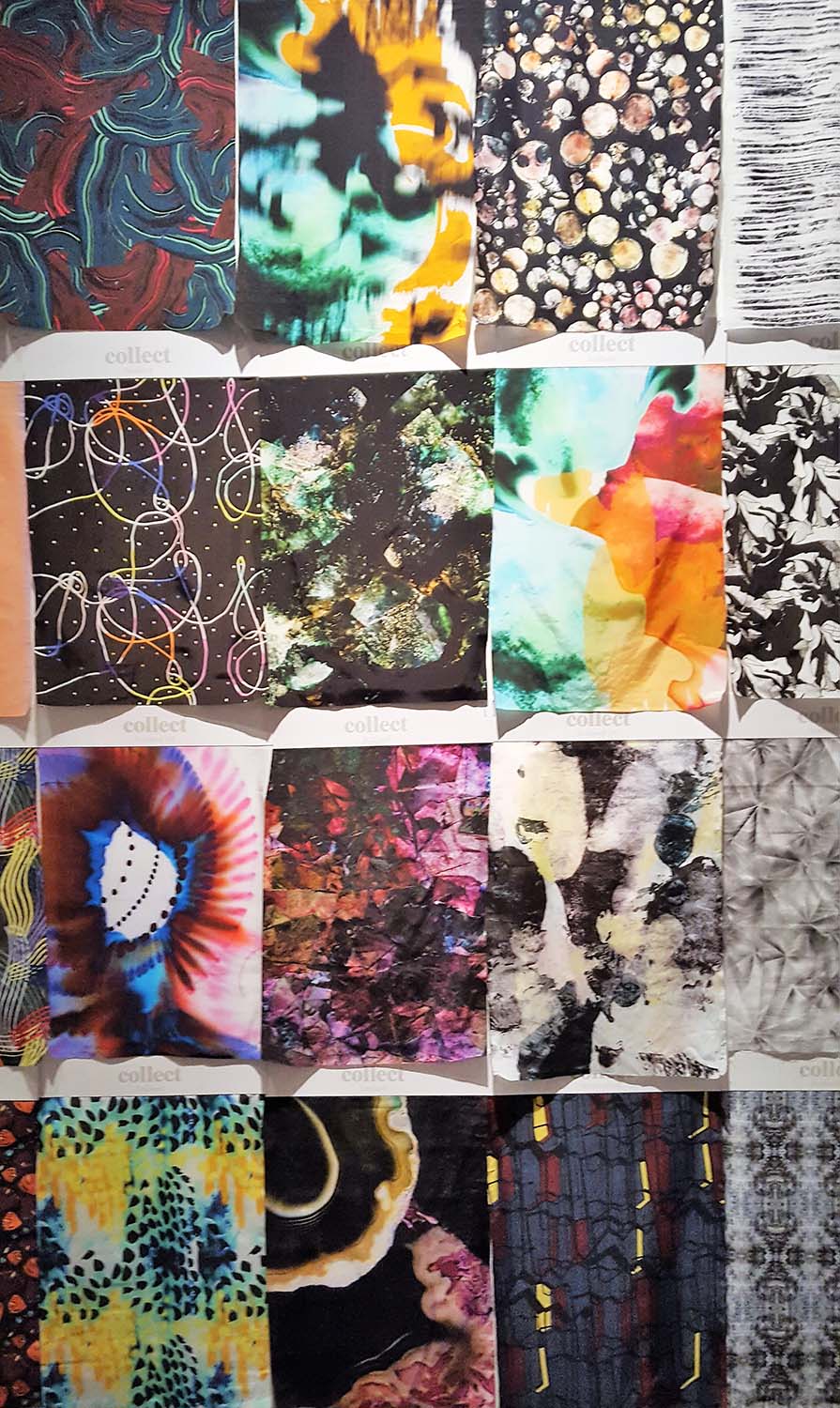 I was drawn too to the colours and the energy in the swan design below; colours I wouldn't normally choose to work with myself. I wonder which theme it was inspired by?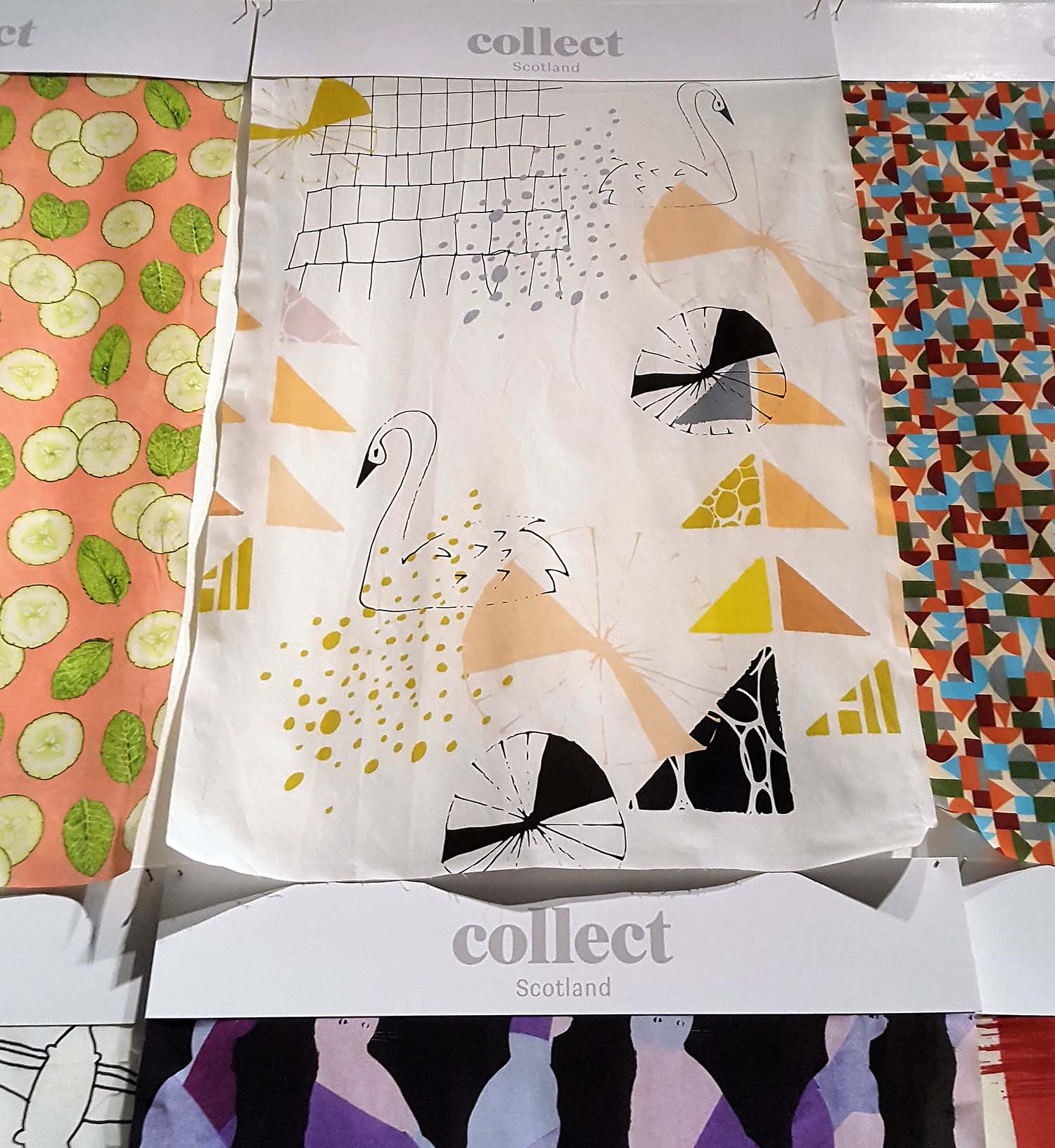 Meanwhile the organic feel of the black and white 'sample' below has so much timeless energy, reminiscent of rocks and crystals and the inner workings of the world.
Like mountains or worms or a particular type of cloud or striations in the sand when the tide goes out...
Another really great aspect of the exhibition was to go 'behind the scenes' and see the moodboards and vision that each designer had when first thinking about their collections.
Immersing in other people's process and inspirations is one of my favourite things to do (and I quite fancy getting some of those lovely wooden stands too!)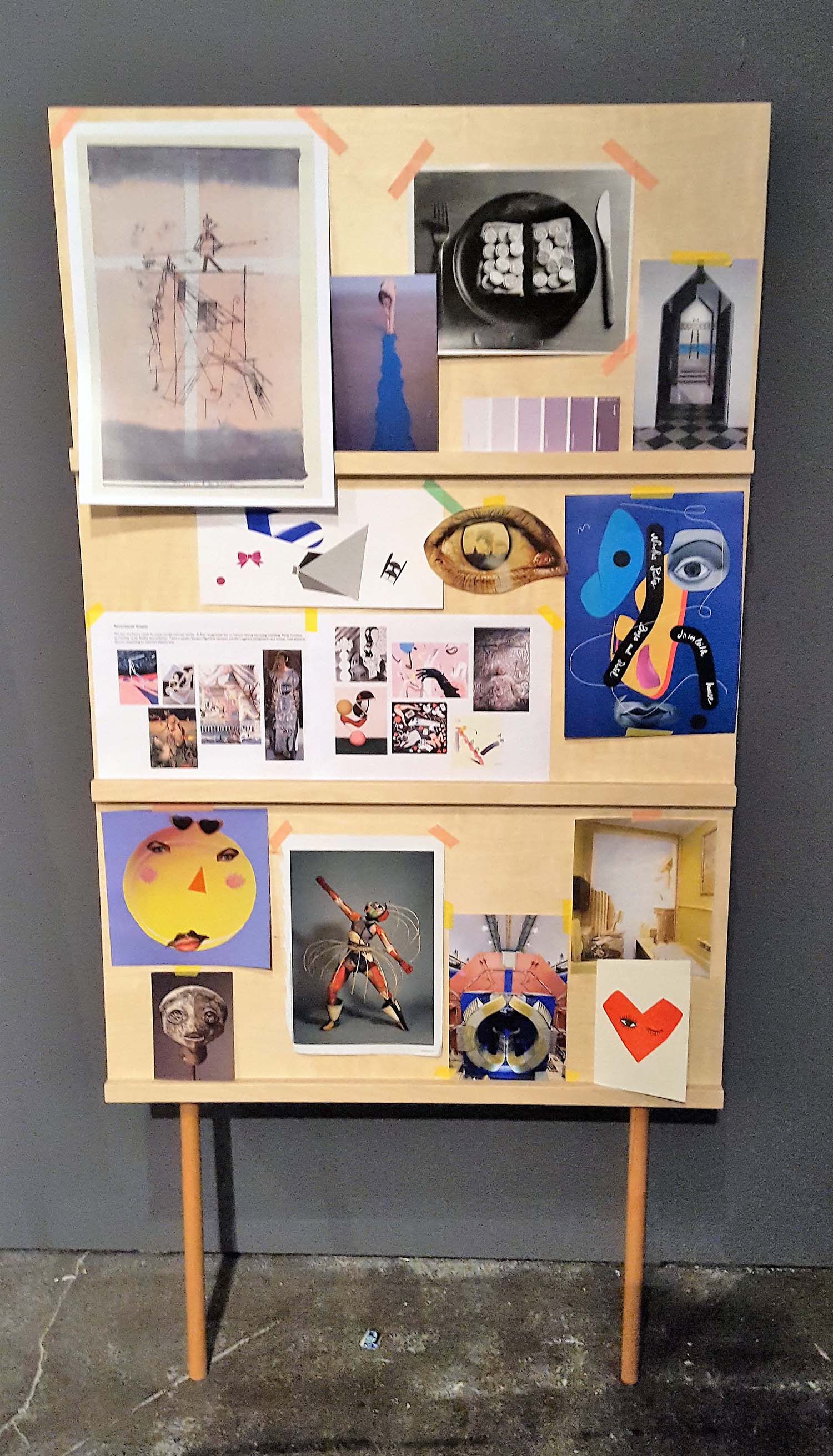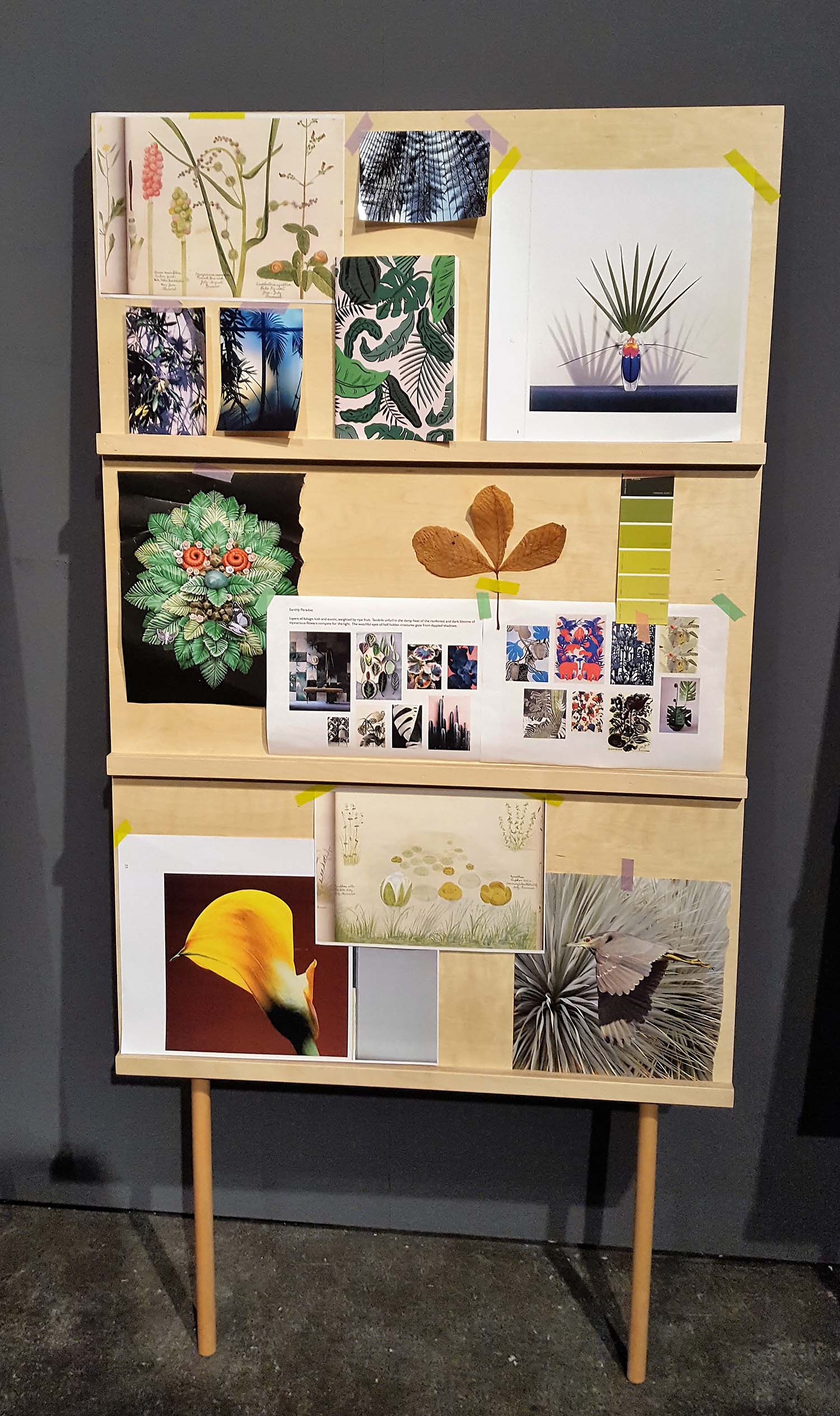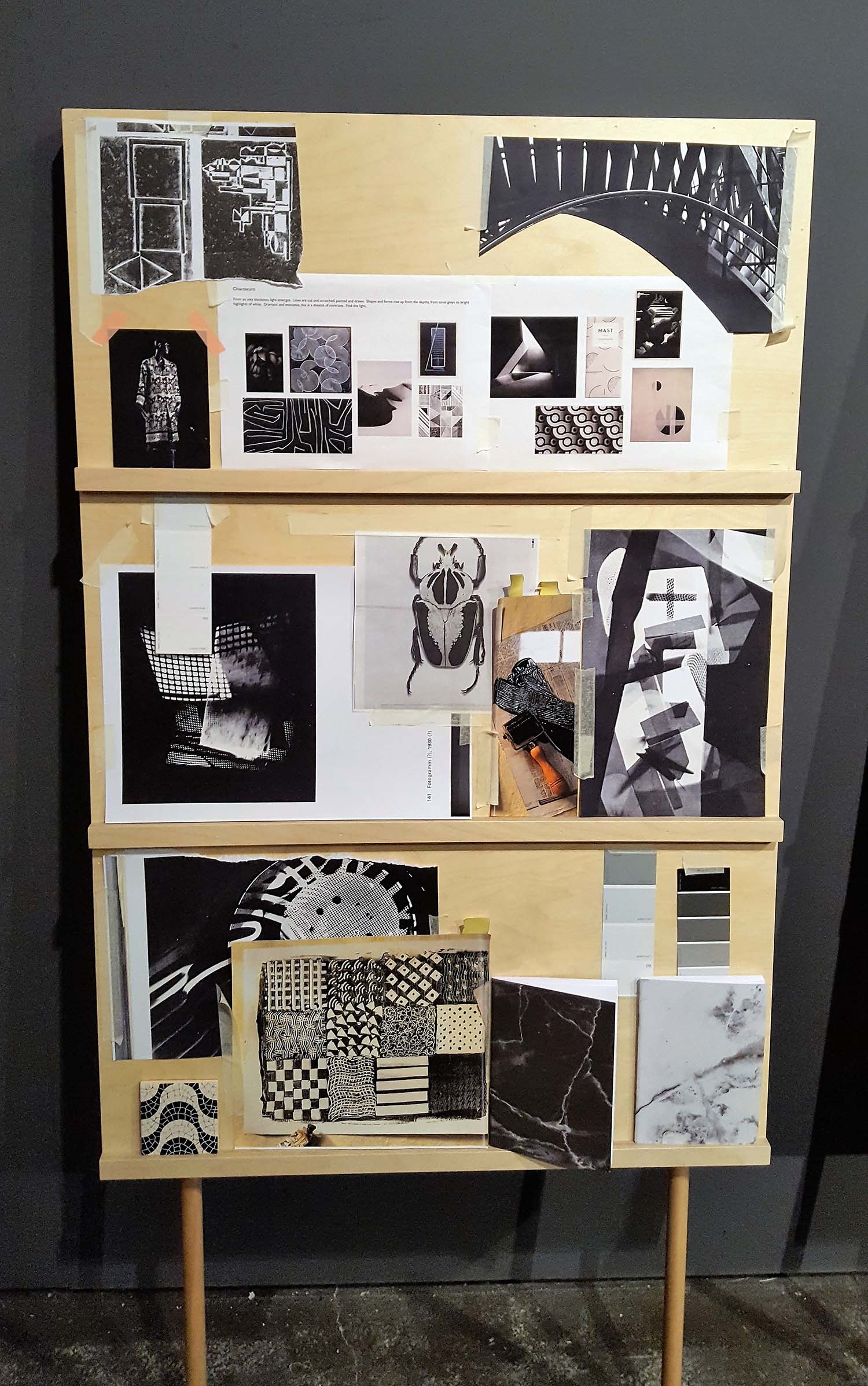 There were initial sketches and drawings to view, which I also found fascinating and an aspect you don't normally get to see.
Rather you see the final iteration with no comprehension of how many versions there might have been, or how much work was initiated but never reached the final print.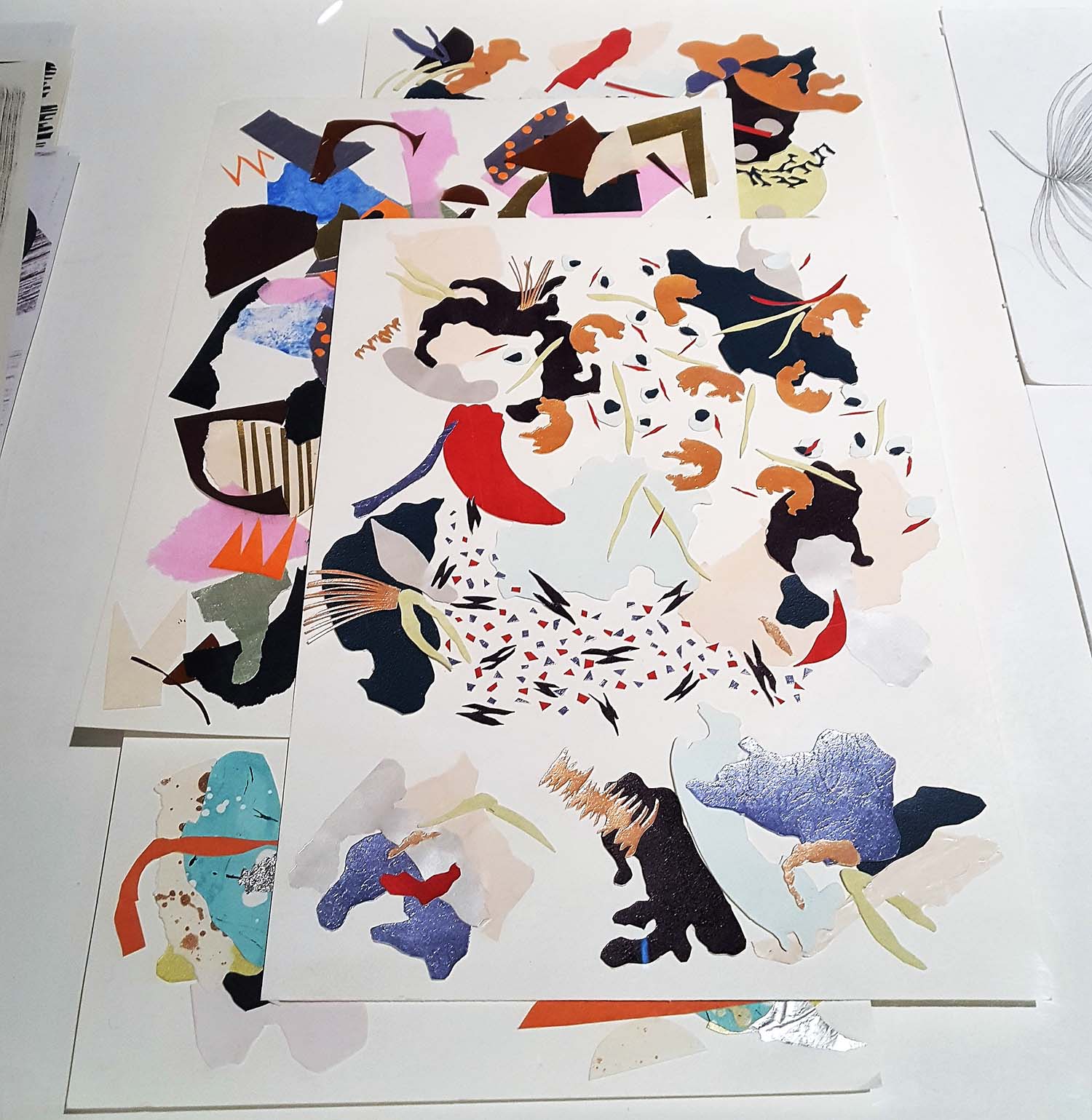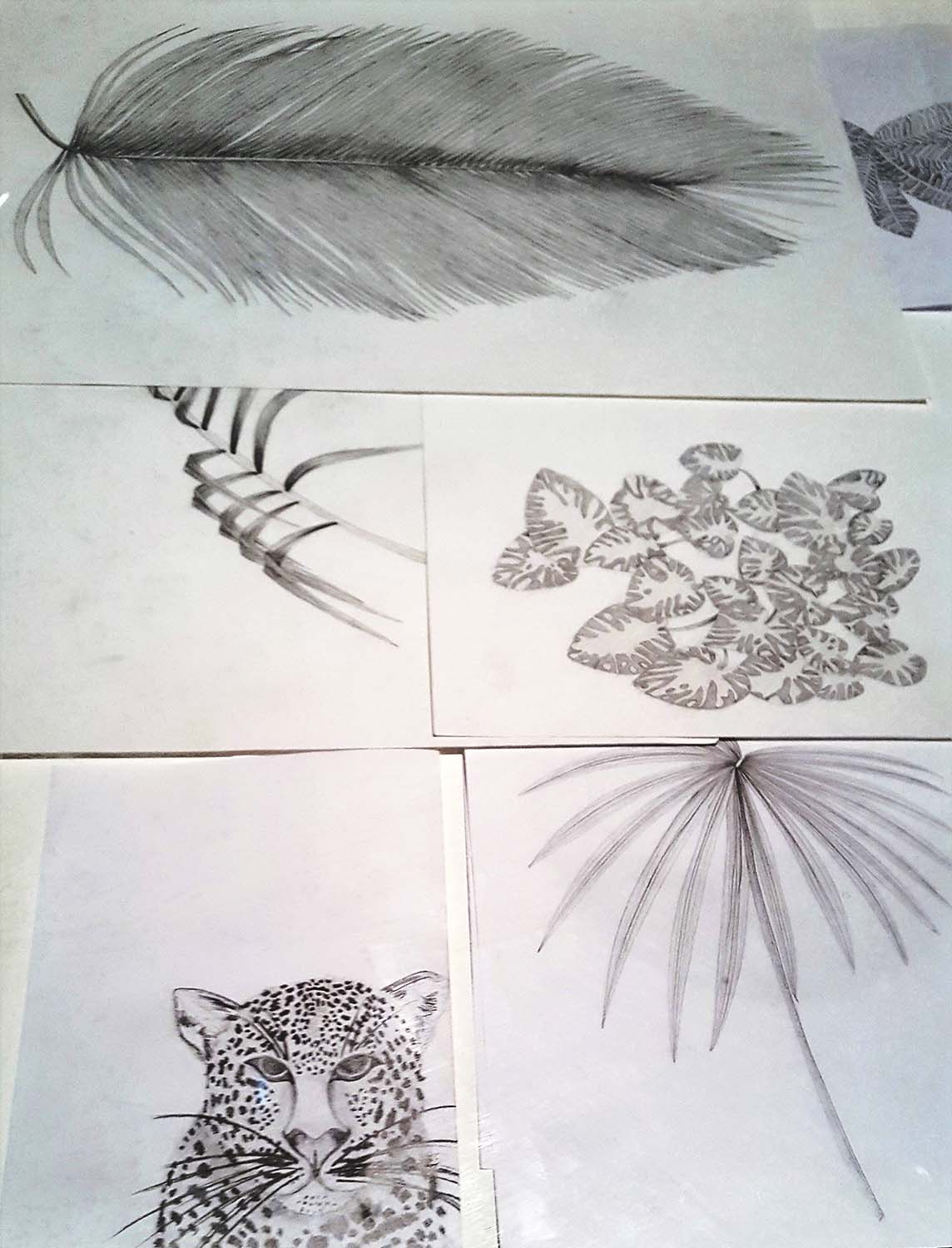 Finally, there were places to sit and books to delve and artefacts to ponder and engage with. A nice touch and it made me feel like I was viewing each designer's work in their 'SAMPLE studio'.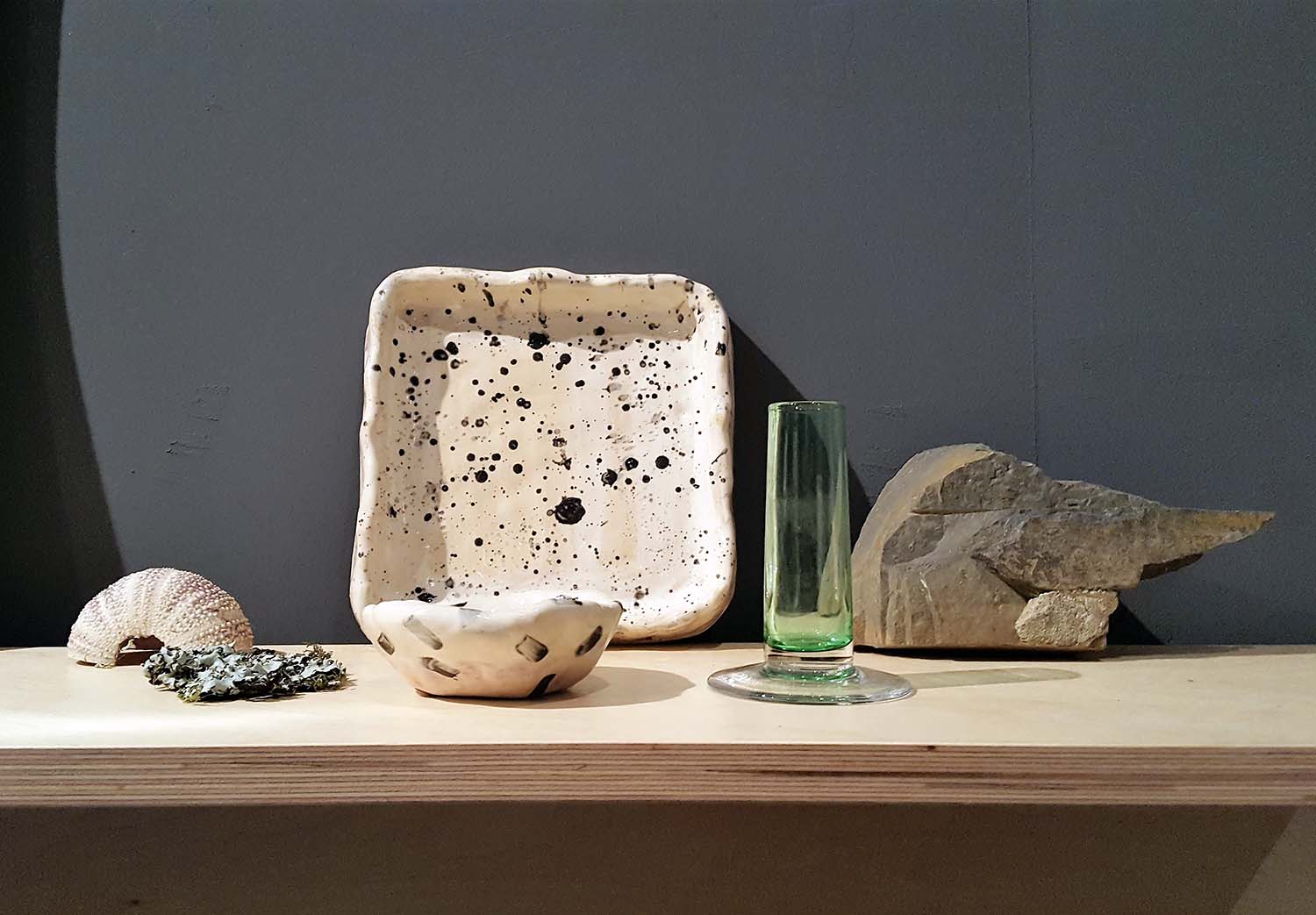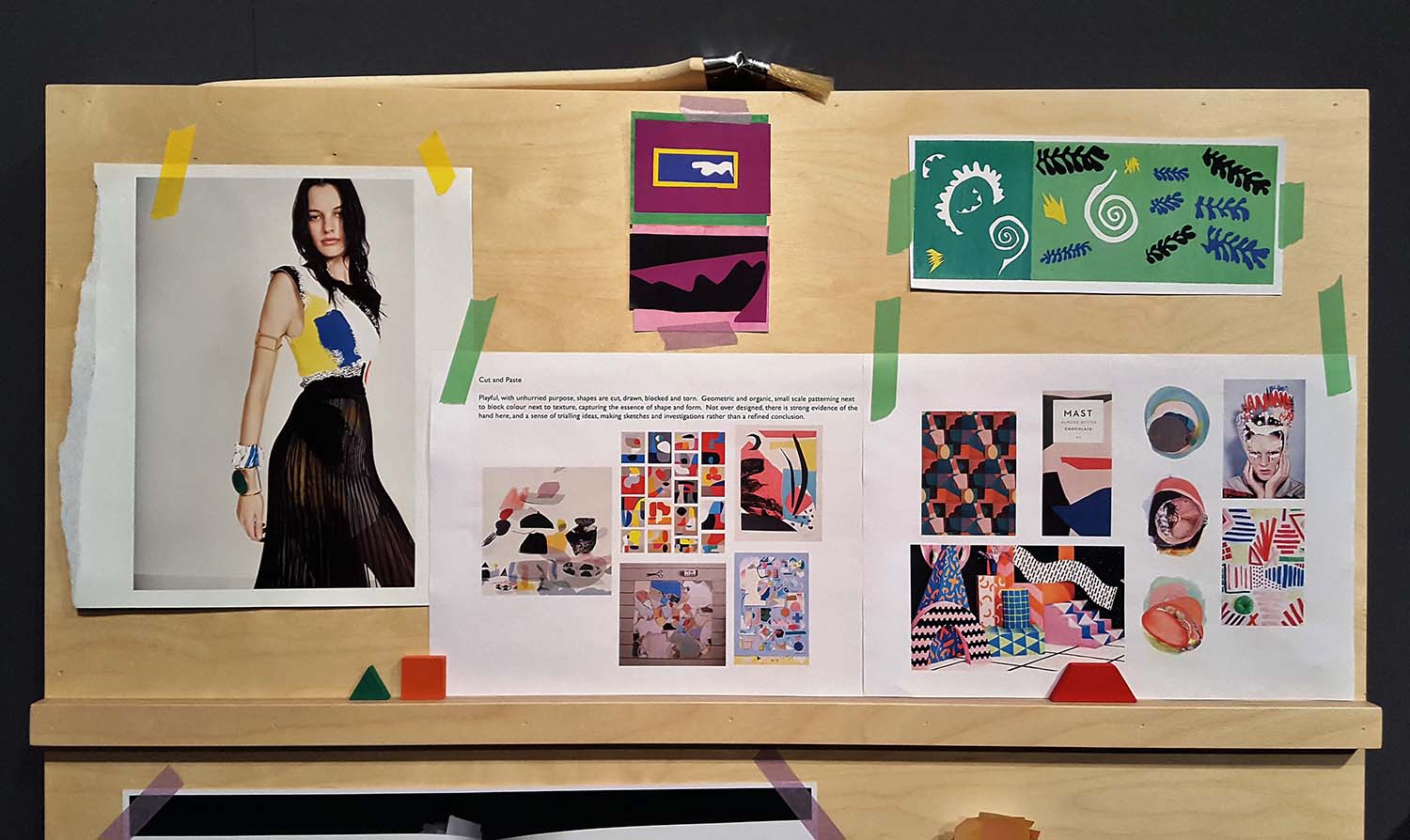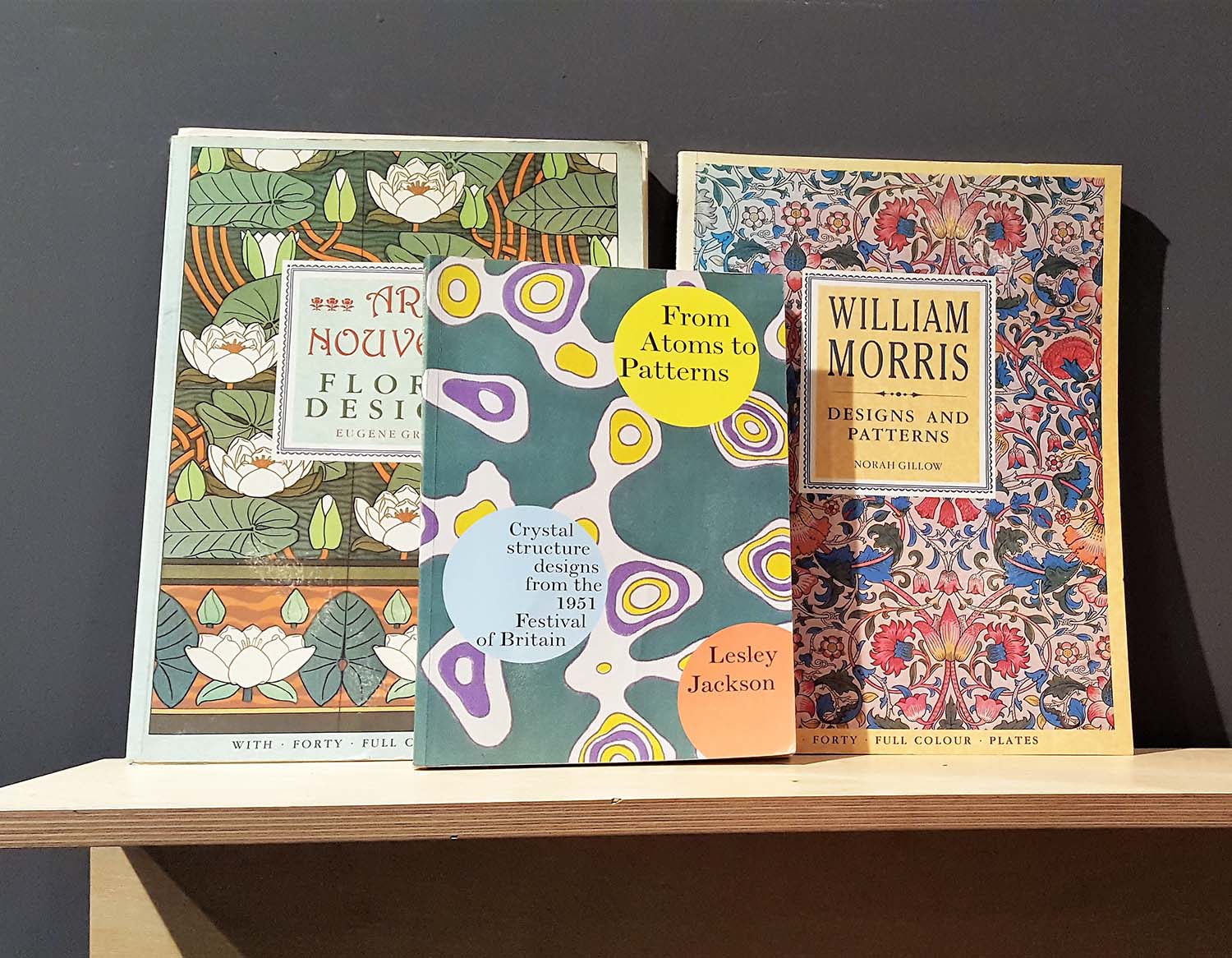 The showcase included a retrospective of work previously exhibited at Premiere Vision, Paris; an aspiration of my own for the future.
If you live locally, then SAMPLE is on until 18th June at The Lighthouse, Glasgow. I recommend it.
I didn't manage to capture the designer's names behind each individual design, but all members of COLLECT are profiled on their website.