A little pencil drawing of a book cover from The Kine Saga - a story about a weasel written by Alan Richard Lloyd. The book was originally published simply as 'Kine' in the early eighties, but was republished as 'Marshland', part of the Kine trilogy in the nineties.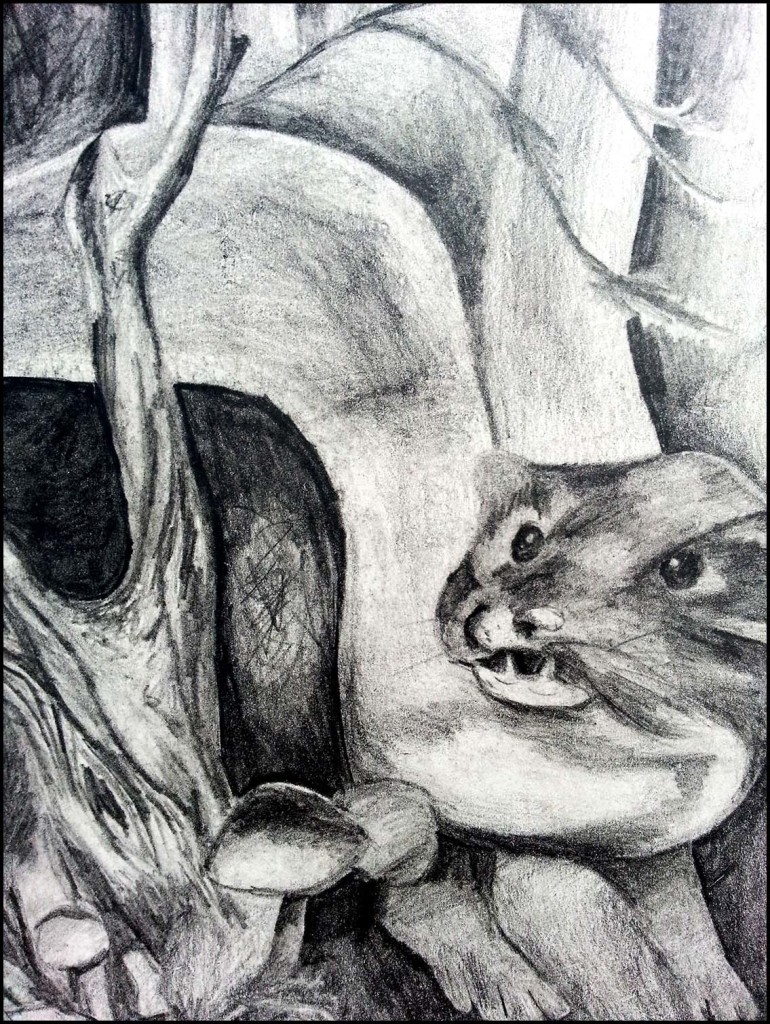 The cover is different now, but I still remember studying my mother's copy when I chose to draw it as a teenager, and I read the book too, though it was probably a bit advanced for me at the time!
The image feels rather fitting for this time of year as the nights draw in (is it ever daytime right now?), and the forest/woodlands take on dark, new mysteries.
Below is a close-up of the toadstools and leaves on the forest floor as I experimented with the interplay of light and dark, one of my favourite concepts: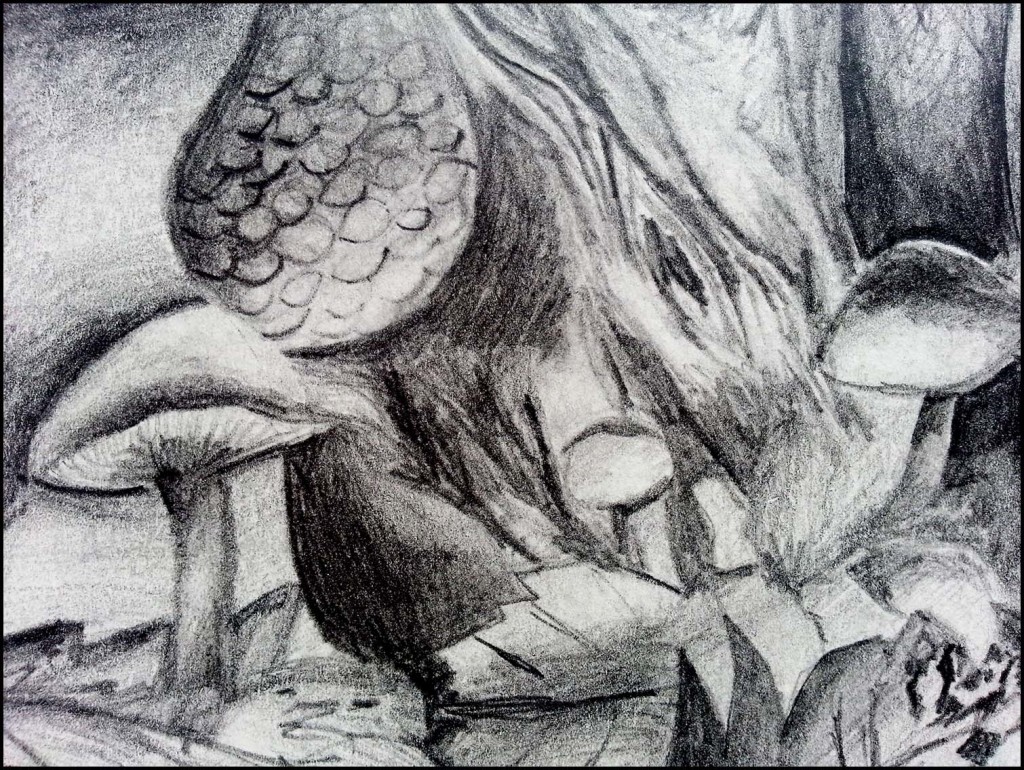 Autumn: September, October, November, woodlands, marshes, branches, twigs, the hierarchy of the animal kingdom.

It takes me back to 'Danny the Champion of the World' by Roald Dahl, to pheasants and traps and the dense brush of a golden-leafed copse and candles in windows and thick mists hanging in city-centre streets...
I'm looking forward to spending more time sketching and drawing and painting over the winter - a joy I rediscovered earlier this year.
Meanwhile, there's always a place in my heart for a weasel! (And leopards!)
Do you draw? Does your subject matter shift with the seasons?