This week's prompts were perfect for me, and the one that caught my attention the most was to write a poem on the theme of 'Wanderlust':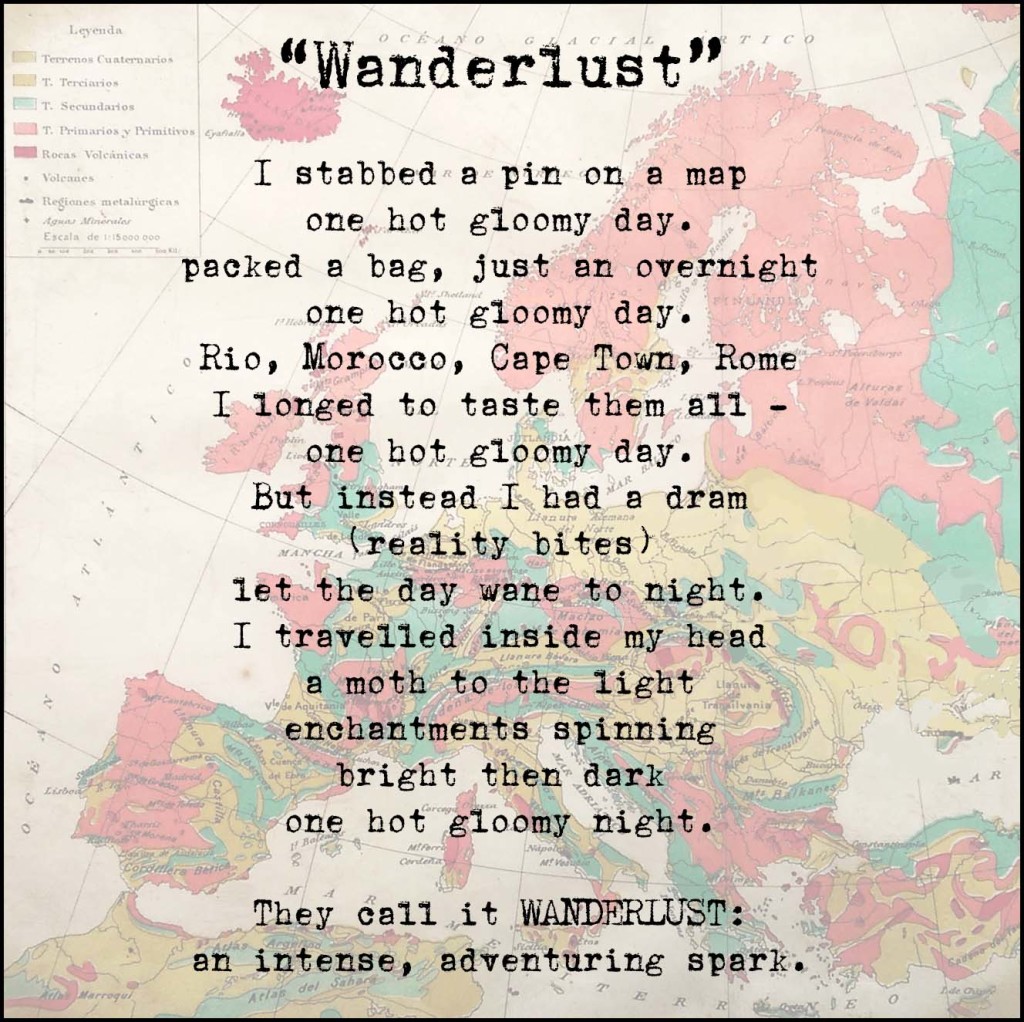 I was imagining the sense of restlessness when considering all the places there are to go in the world - wonderful, inspiring, exotic places -  and perhaps at the same time being bombarded with images on social media of other people's holiday adventures and feeling desperate to escape to somewhere, alone, to soak up a new experience and extricate from the day-to-day of life.
But, then. That's not always possible. So, just: wanderlust...
Instead of actually writing this out on a page, I used a typewriter font over a colouful 'map' scrapbooking paper.
My second page this week is dedicated to a trip I took in 2011. It really was 'exotic' and one of the furthest places I've been: Cuba.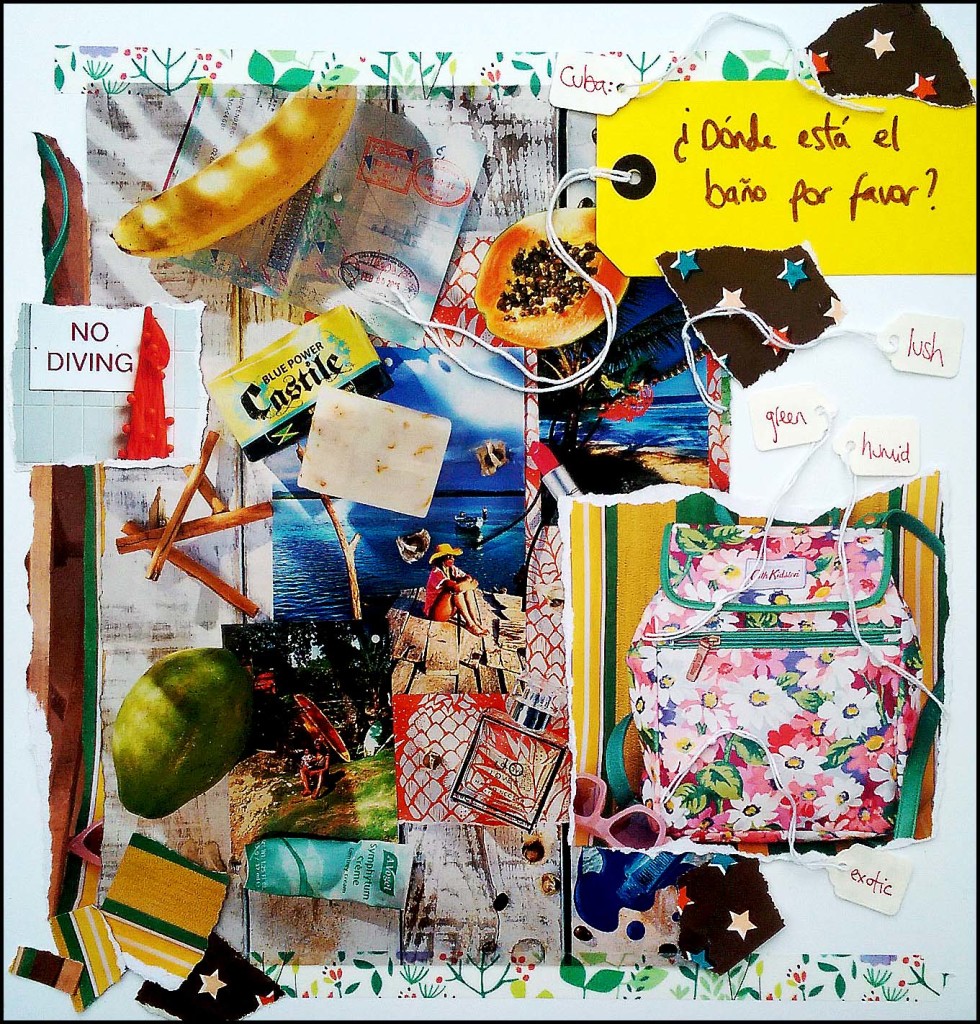 For this page I've ripped out a colourful and exotic image from a magazine and a brochure and used a luggage label to journal onto.
The phrase I've used '¿Dónde está el baño por favor?' sums up one of the less pleasant experiences, but also the aspect of going to a new place and speaking a different language, unfamiliar and exotic-sounding.
I'd been learning Spanish for a year or so and was able to navigate various conversations with people on the street, in a taxi, in a restaurant, at the hotel...at the pharmacy.
And then there were the 'exotic' thunder storms at the same time each day, the proliferation of mojito's, the bars of 'Hemingway's' Cuba (La Floridita, La Bodeguita del Medio', the humidity, Che Guevara merchandise, vintage American cars, Havana Club rum and Cuban cigars (of which I bought plenty of both to take home!)
I was very much aware of sharks patrolling Cuban waters too, and of the many people who have drowned/been killed attempting to swim from Cuba to Florida, hence the 'no diving' reference.
And although I took the trip with my husband, I went on a full day trip around the island on my own.
I thought the image of the girl sitting solo captured this aspect of my trip perfectly. But more than that, every individual experiences their own version of every event, making it unique. Every adventure. Every spark of wanderlust.
I just knew that I might not get a chance to visit Cuba again, and that things might change within the country itself, so I took the chance to visit Santa Clara (where Che Guevara is buried), Trinidad and Santiago de Cuba. It was a long day - a very long day - but so exhilarating and completely and utterly soaked in 'exotic' with the lush greenery and vibrant pastel hues of every town.
I'm glad I've been able to reminisce and record these details here and in my art journal.
See how other members of the Get Messy Art Journal group have dealt with this week's adventure prompts.