This week has been...busy. But nevertheless, I was first in the queue for the Get Messy Art Journal prompts for the week, and I'm revelling in the Season of Adventure.
So: the bucket list. I've never actually written one. Until now.
My first page took me splashing into a skinny-dipping tangent, with silver and blue-black fingerprints to personalise the page: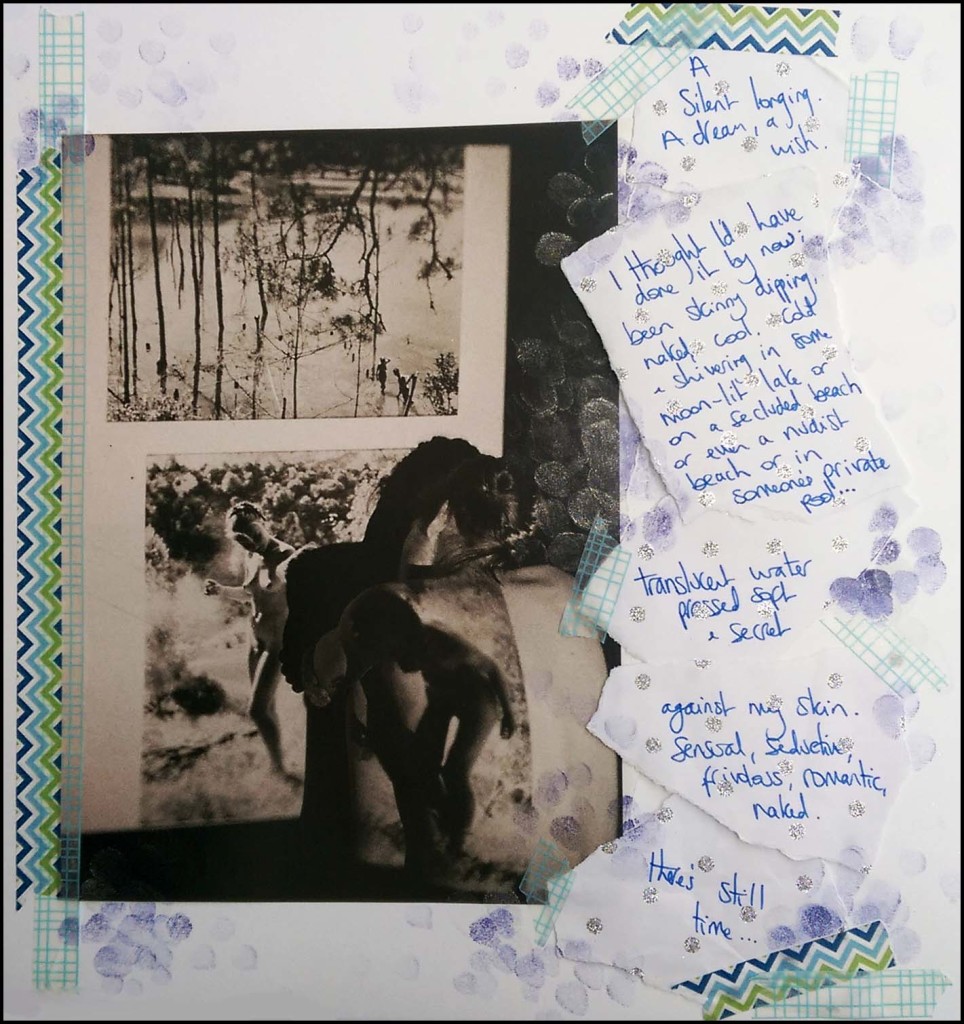 I love the idea of the fingerprints making this 'thing', this item, this bucket list entry, my own. Mine.
My personal, frivolous, secret, not-so-secret wish (longing?), or perhaps I just feel like this is one I won't get to do because time, like water, like waves, slips on by and skinny-dipping tends to be a pursuit carried out spontaneously on a teenage, or twenty-something whim.
Mmm. We'll see.
Meanwhile, my main bucket-list pages were set alight by this double-spread fashion image of the girl jumping. It has such energy and spirit, driving the adventures to come.
It made me think of white-hot light, wide open spaces, fresh air, new experiences, being young and carefree, summer, coming of age (and maybe skinny-dipping!), and it's also fitting as I've been embarking on internal and external paintwork on my house: white spirit!
Keep fish. Make a rag-rug. Tell my story. Run away...for a day. Journey in a hot-air balloon. Visit New York, Japan, Iceland...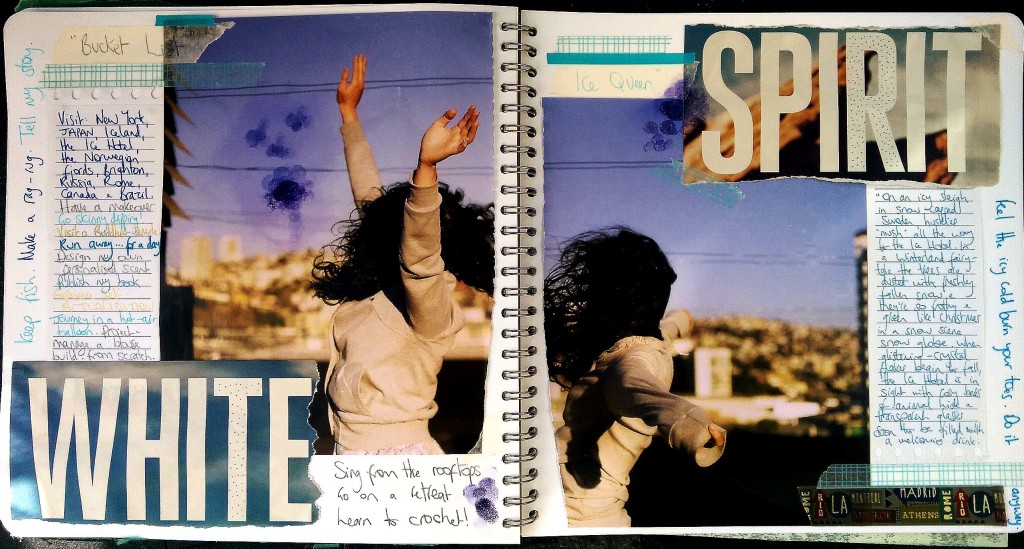 I regret my adventure with more finger prints here. I was aiming for birds but they look more like mammoth bees or just random daubs. I suppose a random daub in the middle of an adventure is allowed.
It also feels a bit incongruous to write about ice and cold on an image that is sunlit and summery. What can I say? You have to go where the spirit takes you!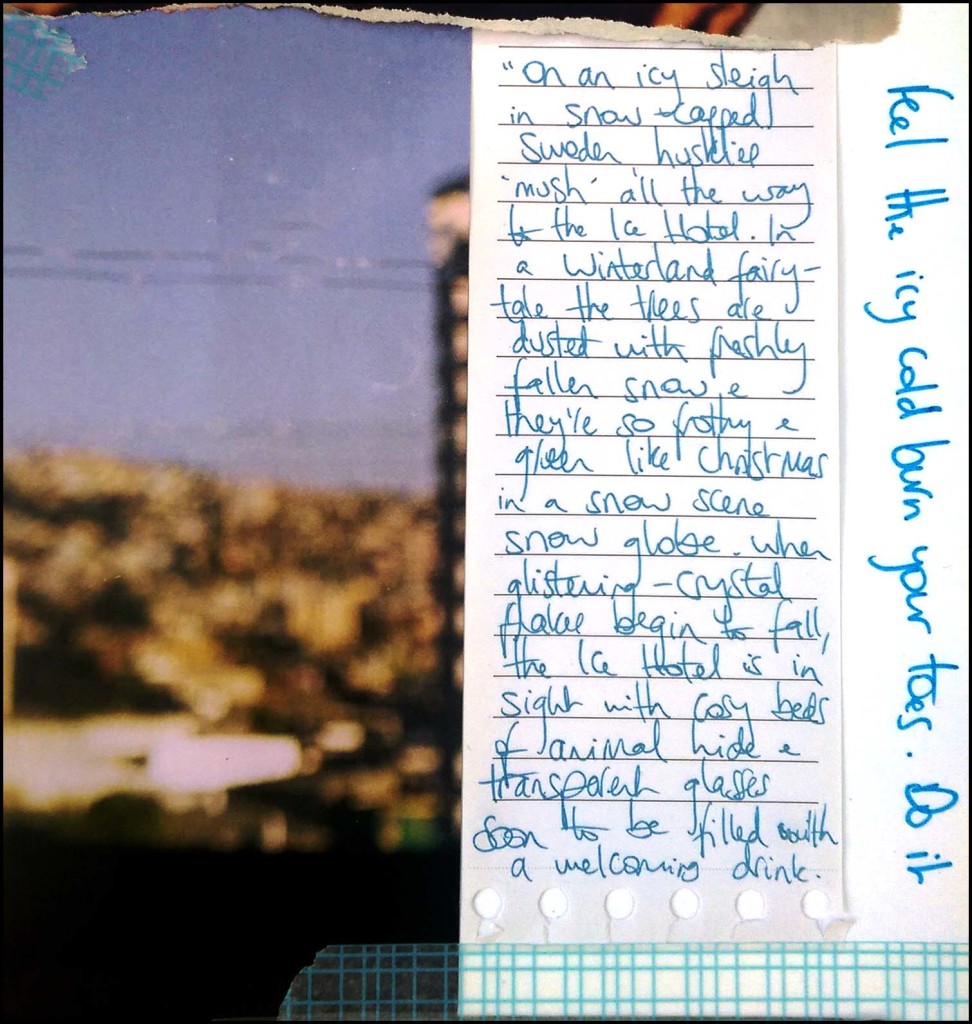 Feel the icy cold burn your toes. Do it anyway. (Ice Hotel dreaming)
Inspired? Find out what the other Get Messy girls are doing this week, and more importantly, where they're going in the Season of Adventure.