I love this bright little sign I spotted in a book shop once.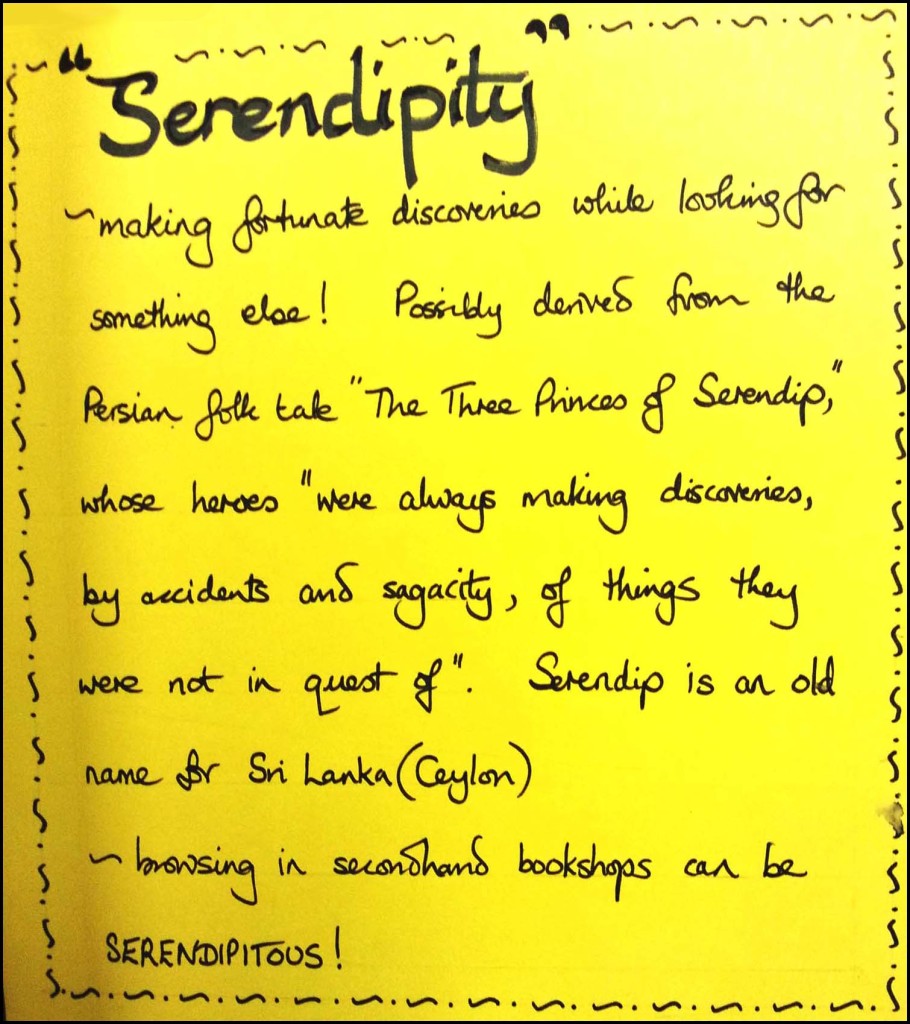 And I love the word: SERENDIPITY.
I like to think that there is a layer of magic at work in the universe influencing our lives, urging us on, and driving that 'gut instinct' when you know something feels right.
Do you find creativity and creative pursuits lead to serendipitous discoveries, observations and wonderful adventures?
I'd love to hear about them.
I believe!